19 organs, 90 dice, 400 of dollars, 7 previous editions, 1 life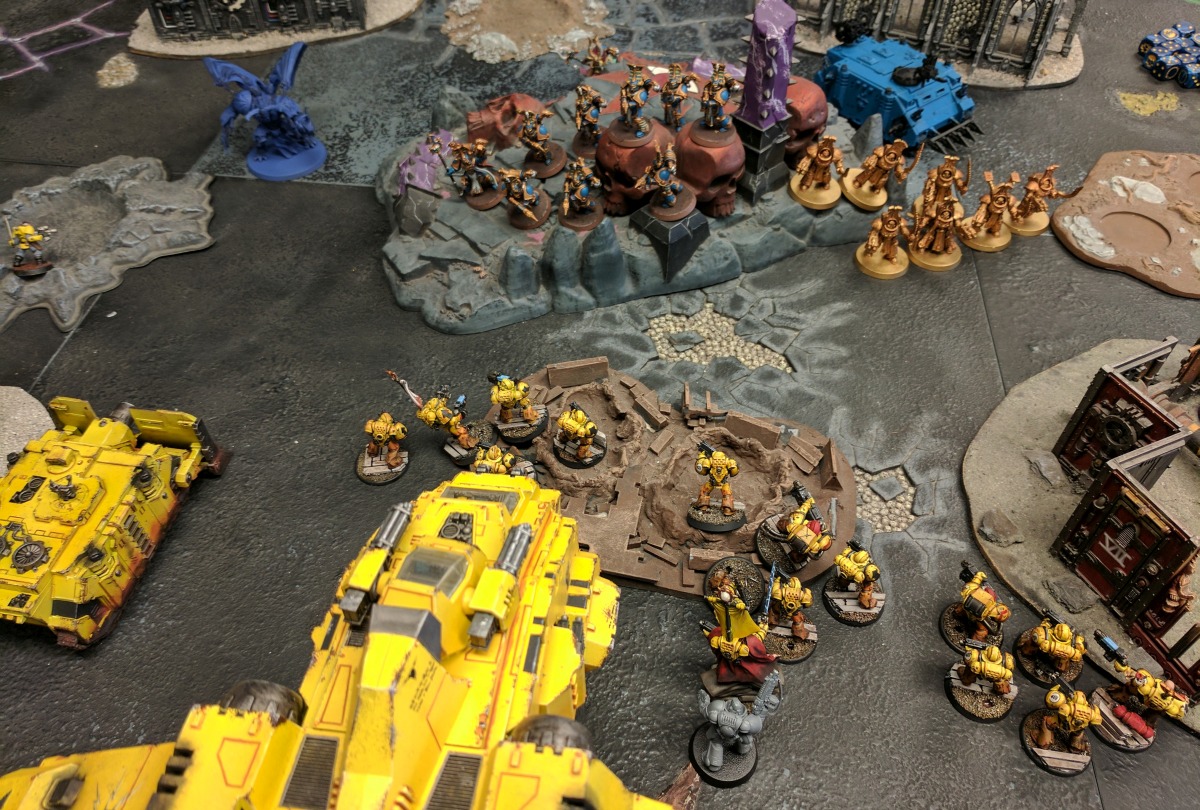 Eric
: For any of what follows to make sense, I need to take you to a place in my past. Imagine the house where I grew up. Follow me down into the basement, past the unfinished walls and pantry shelving and washing machine. Back here, hidden under the stairs. Do you see it?
That was my desk.
It isn't much to look at – an austere, industrial thing. The kind of desk I now imagine factory workers flipping over in some proletarian revolution. But I spent huge amounts of my late childhood and early teenage years here. Pouring through those roleplaying manuals stacked in one corner, drawing elaborate maps on that graph paper, and – as the spackling of color attests – painting the little figurines that line the shelf above.
Those were my first space marines.
About a month ago, Games Workshop released their 8th edition of the Warhammer 40,000 rules. Back when I was painting at that desk, it was 3rd edition I played. As much as those iterations between then and now can be seen as cynical cash grabs – partly because some of them were – there is something noteworthy about this new one. But more on that in a minute.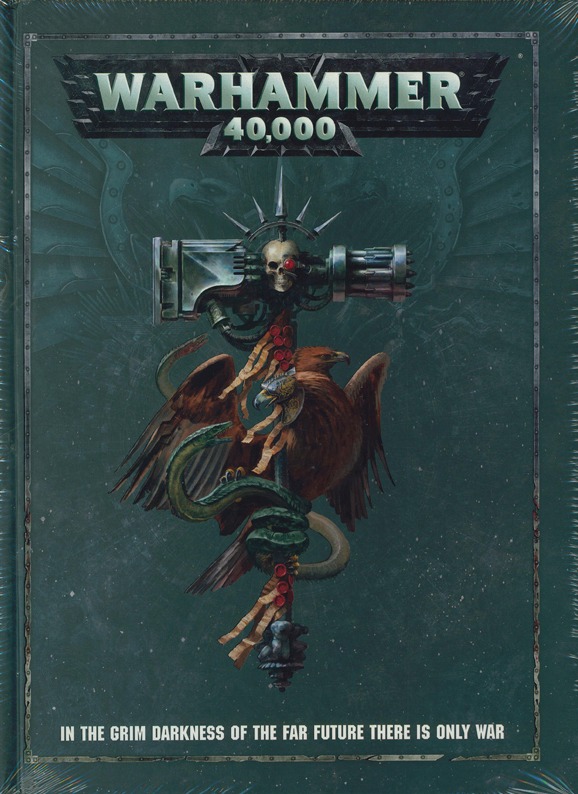 rustling with relish, Formula D for Death, Not just for Hobbits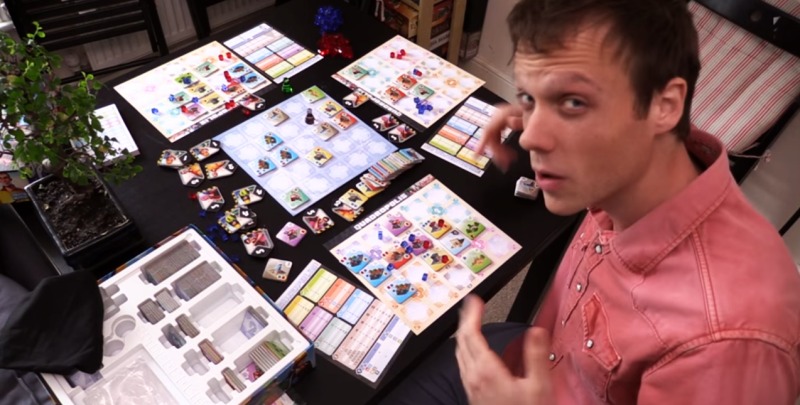 Quinns
: Paul, I need an ambulance!
Paul: Are you dying?
Quinns: Even better! Remember my positive review of Quadropolis (pictured above)? Days of Wonder has just announced the first expansion for it. Quadropolis: Public Services will see a selection of buildings laid out between rounds like a concrete chocolate box, and whether you select a fire station or get stuck with a convention centre, it'll change how you score.
Paul: Quinns, I'm just going to stop you there. We're going to go LIVE to this site's resident Quadropolis expert for some analysis.