Kissing Cogs, Slumped on a Bump, Sticky Cake, Rich Beef Sausages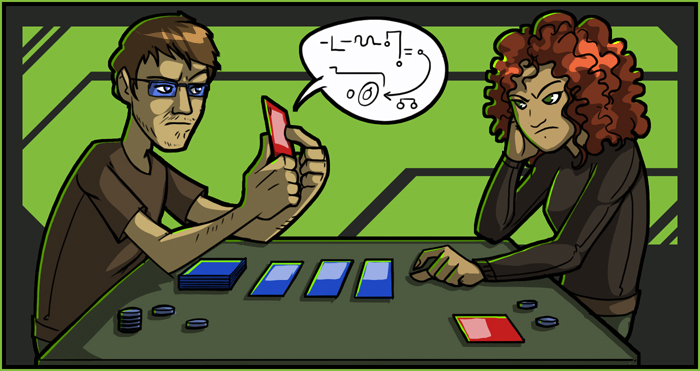 Paul
: Matt it's nearly Friday, how are we only now poking our way into the top 40? Why did we take on this challenge?
Matt: Trains.
Quinns: He's a goner, Paul. There's nothing we can do for him now. PRESS FORWARD.
Oh God okay we're doing this everybody hold tight I'm pressing the button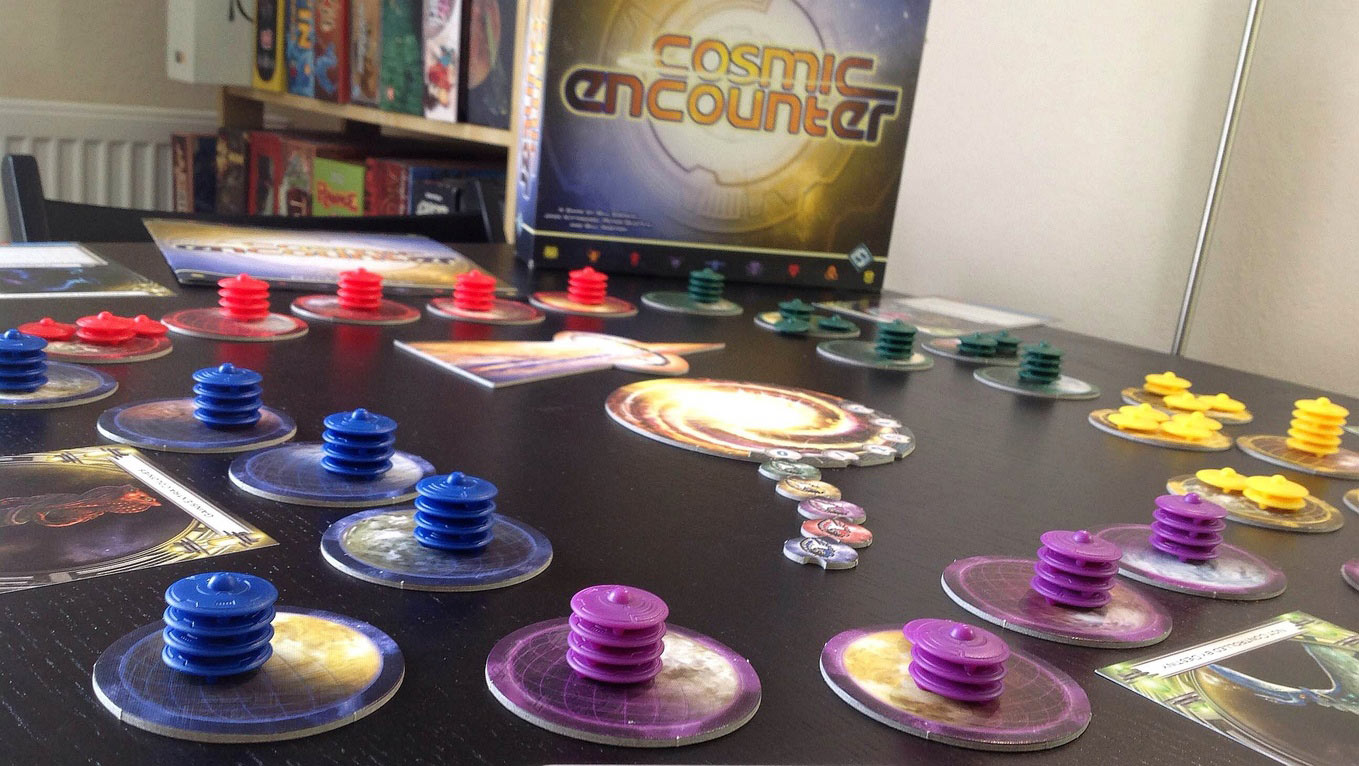 Paul: BoardGameGeek is a titan of the board game scene, one of the most comprehensive and consulted sites the hobby has, as well as a place to which we owe a huge debt of inspiration. It's also home to the absolute Board Game Geekiest among us, namely those with a monthly allowance for small zip-lock baggies. While we undoubtedly fall into that category too, we appreciate that not everyone does and it's inevitable that our opinions will diverge, right?
Just what do we make of those most esteemed of titles that are forever locked in an eternal battle for a place in BGG's Top 100 rankings? This week, we'll be giving an extensive, nay, exhaustive breakdown of that list, telling you what we've covered, what we thought and even admitting what we've missed out on. So come with us as we count down the games in a whole week's worth of analysis and adventure!
a hint of sage, earthen shades, an undertone of tea, bollock carpets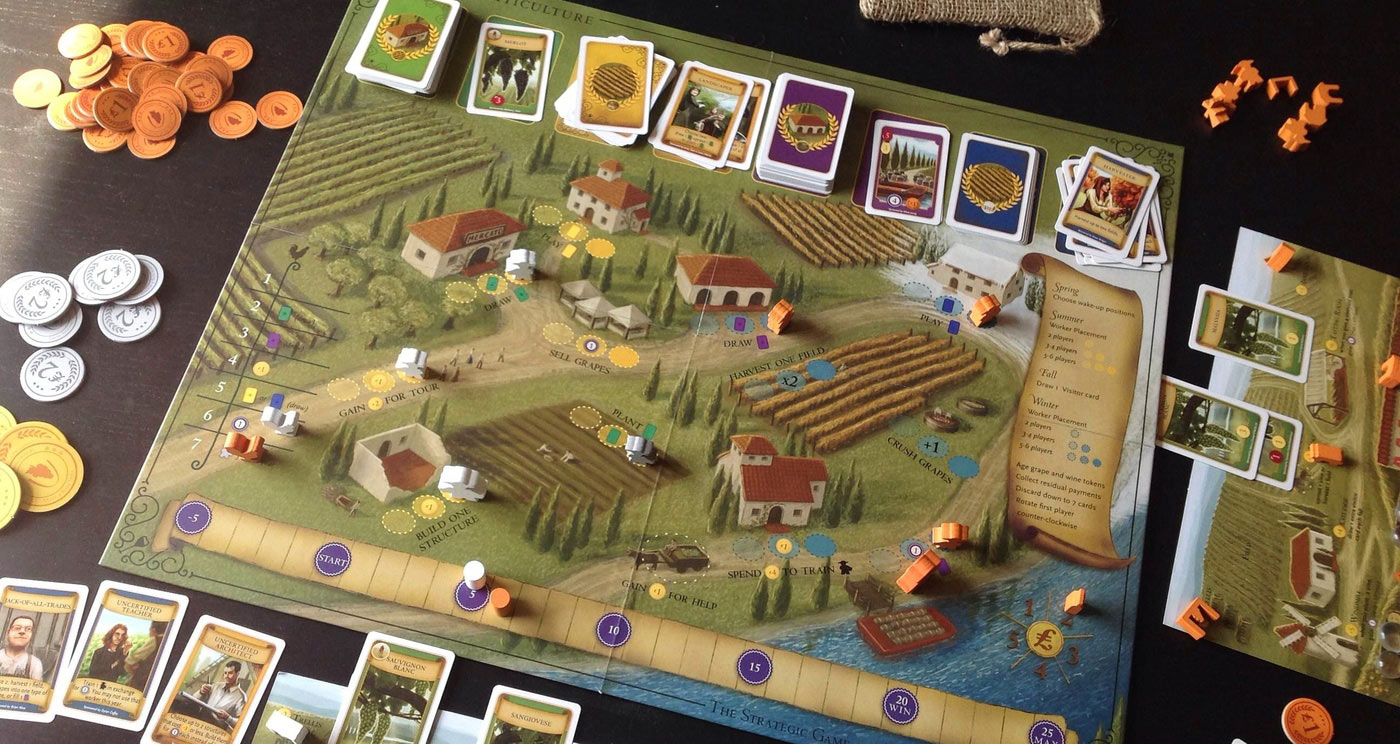 Quinns
: Readers with their finger on the pulse (of strategic wine-making board games) might be aware of
this Kickstarter for Tuscany: Expand the World of Viticulture
. Totaling $277,258 at the time of writing, it offers a copy of the much hyped Viticulture, unavailable since the first Kickstarter in 2012, as well as a new, massive Tuscany expansion.
In other words I finally have a reason to review the ludicrously heavy copy of Viticulture which Stonemaier Games sent me a year ago, before triumphantly flinging it out of my window, killing a passerby in my desperation to get it out of my life.
OR WILL I? As you'd imagine from Viticulture's continued bobbing atop the public consciousness like chunks of cork in a bottle, this game's really very good.
cold alaskan soil, angry ponies, actual handcuffs, the cheese expansion, such wrists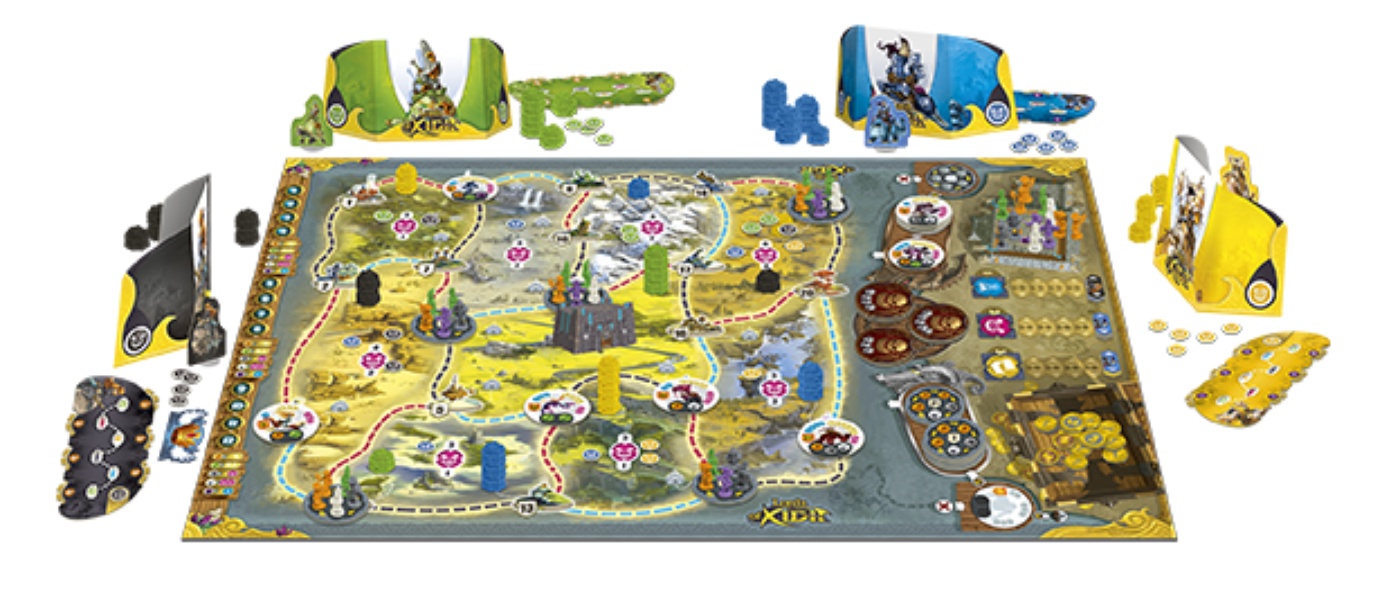 Quinns
: It's still Simplicity Week here at SU&SD! While I have no control over what the news is (such things are beyond the grasp of mere mortals, like the weather or burning oven pizzas), I will be rating each news story on how wonderfully simple it manages to be.
Our top story is the announcement of Lords of Xidit! Seen above, this is a re-invention of award-winning 2002 release Himalaya, set in the universe of Seasons. They are taking a game about managing yak caravans, and turning it into a game where you play an Idrakys in the realm of Xidit working together but also competing to fight The Black Southern Host while hiring bards and not forgetting to build sorcerer's guilds.
SIMPLICITY RATING: An abomination, burn it with fire.
lethal dribbles, Paul and the Trollfens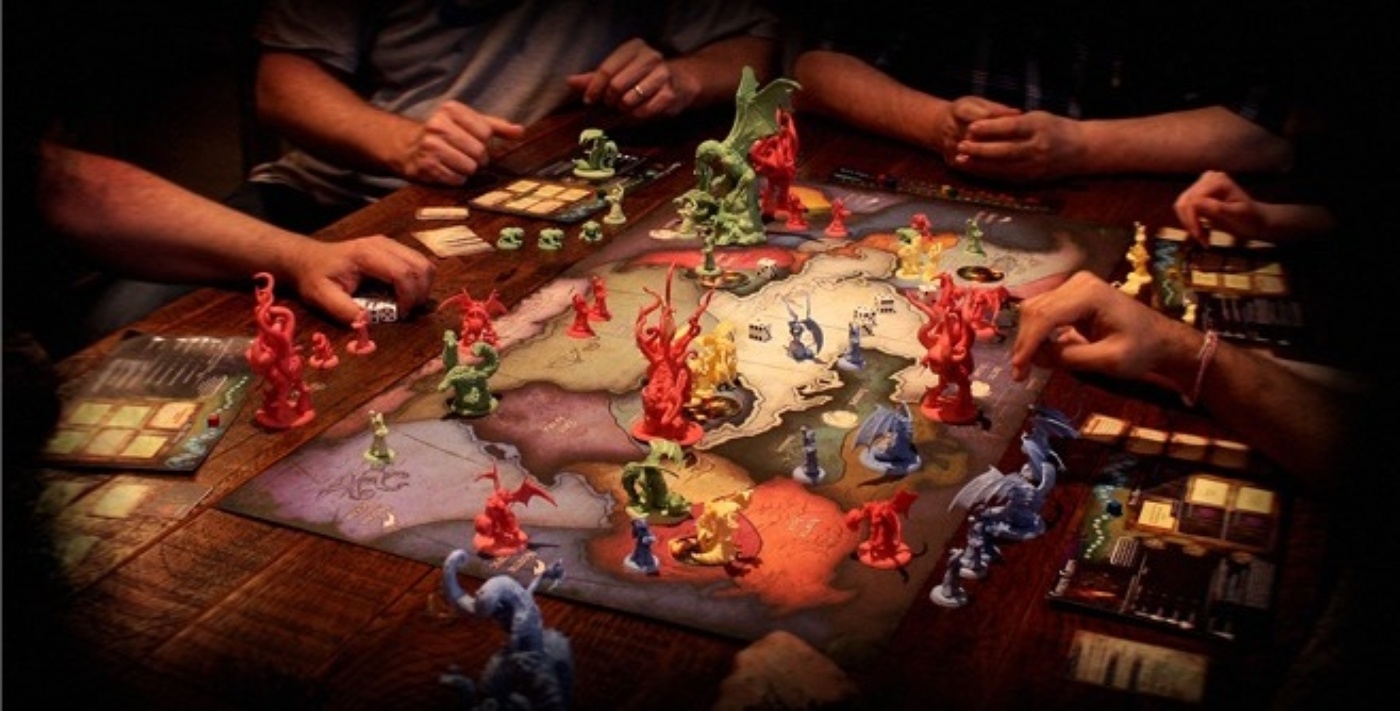 Quinns
: Cripes! Have you seen the news?! The government's using the internet to spy on our most secret Facemails and Googlings. Don't worry, though. SU&SD's weekly games news is only ever
good
news, covering the hottest new inanimate objects that will never violate your trust.
They might violate everything else, mind you. Cthulhu Wars is a new Kickstarter that's shattered its funding goal faster than any other board game I've ever seen. "The marketplace today has many boardgames featuring the Cthulhu Mythos," the page starts. "In these games you strive to avert the impending catastrophe. But in Cthulhu Wars you ARE the catastrophe!"
CRIPES!