a terrier in a tarpit, keiko's bowels, bitch planet, escaping a octopus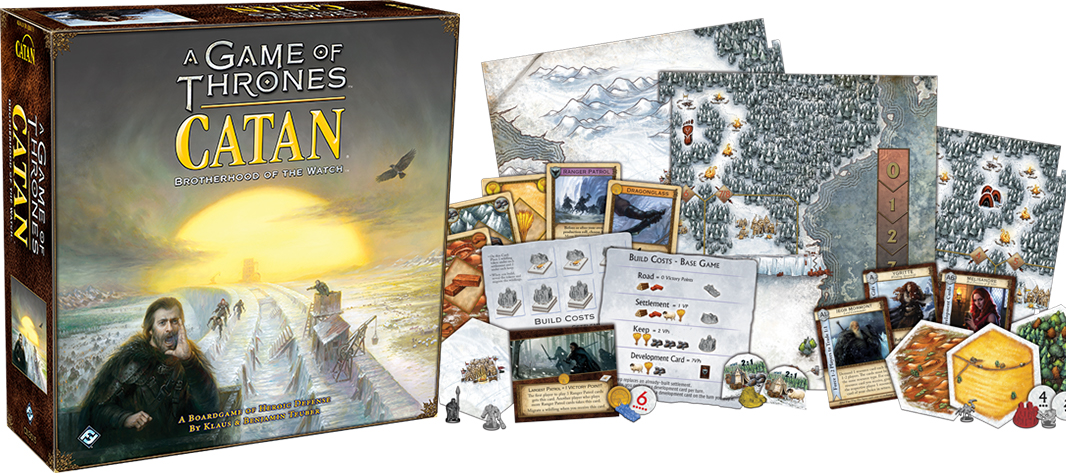 Quinns
: Paul have you had enough of game of thrones yet
Paul: The honest, complex and difficult answer to that question is both yes and no.
Quinns: Paul would you like another game of thrones board game
Paul: no
Quinns: Terrific because here comes A Game of Thrones Catan Brotherhood of the Watch!
Paul: I'm glad they picked a name that rolls off the tongue.
this... isn't... sparta!, a ceremonial bin, a questionable bath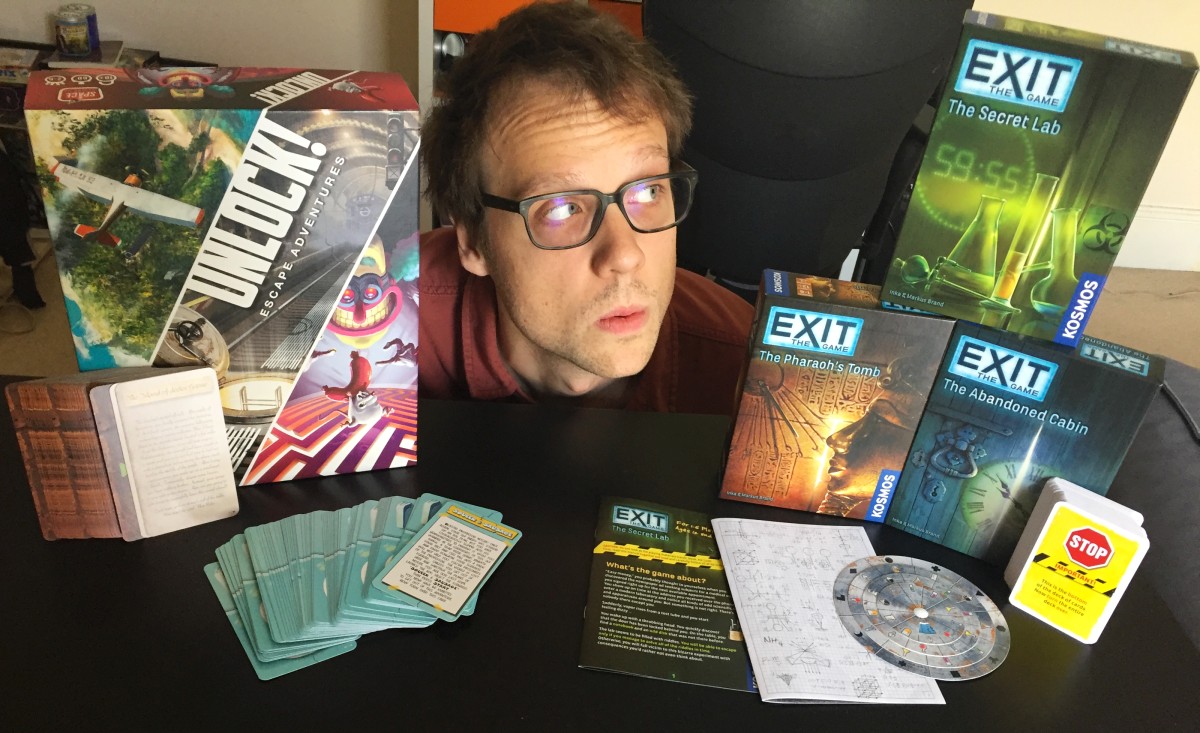 Quinns
: As "escape rooms" continue to spread across the world like an architectural venereal disease (but a nice one!), you may or may not know that there are now lots of escape room
board games.
 Yes! You can have (almost) all the fun of escaping a real room, but at a tidy fraction of the price.
For the last few weeks I've been fretting and sweating against these games' arbitrary countdowns, searching for the best simulation of being locked in a room. And do you know what? I had a consistently happy time of it.
But the time for happiness is over. Two series emerged as front-runners during my trials, and it's only right that I pit them against one another in cardboard combat. From Germany, in the blue corner, we have the prestigious series of EXIT: The Game. And from France, in the red corner, we have the flashy contender known as Unlock!
LADIES AND GENTLEMEN! LET'S GET READY TO RUMBLE PUZZLE!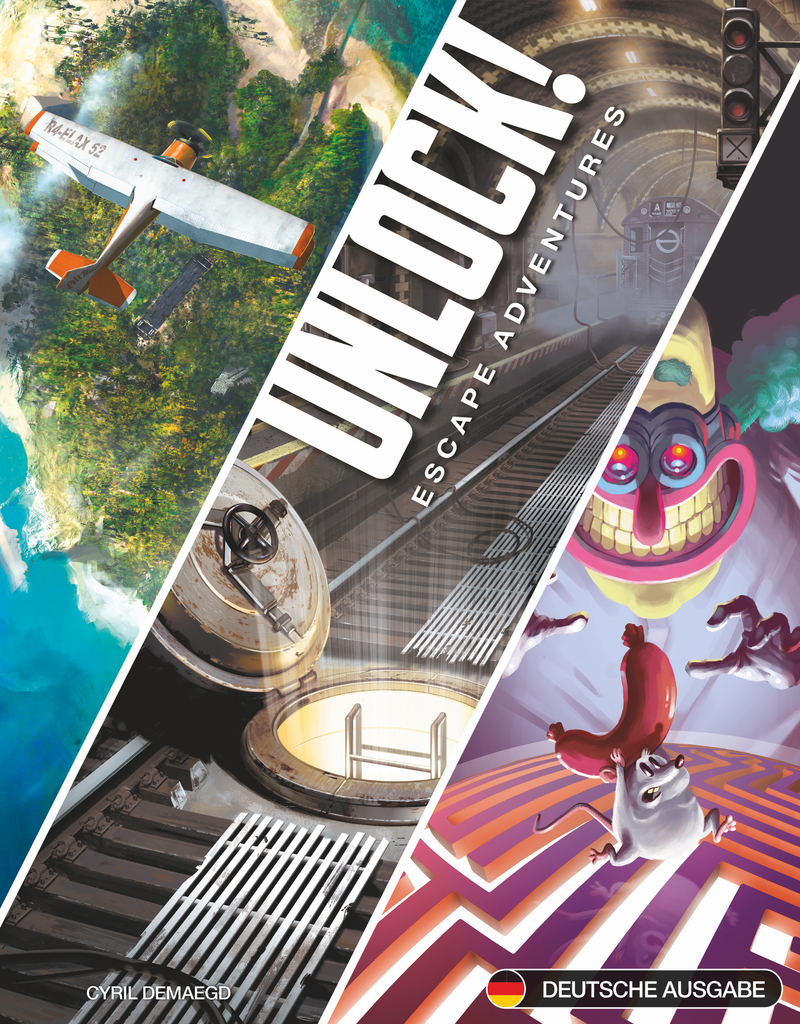 Unlock! is a series of cooperative card-based escape adventures for up to six players. Each Unlock! game consists of sixty cards depicting objects, maps, and puzzles that can be activated, solved, or combined in an effort to access other cards and areas. The free companion app tracks the time allotted to win the game, while also offering hints and unlocking new, and necessary, elements. When the players believe they have figured out the code to escape each adventure, they will input the number into the app and escape the danger, or lose even more time in finding the real sequence.
a police raid on heaven, quintin's sassy grapefruit, a sex mask, falsified speed chess
You guys love podcasts! We
literally
know how to do them! With episode #55 of the SU&SD podcast we're committing to getting these bad babies out twice a month. If you like what you hear please do share it among your friends!
So what's in this one? Ooh, only Quinns discussing the electrifying yet accessible escape rooms of Unlock! (which has a free demo available online), the insanity of Magic Maze (which also has a free print-n-play version) and the challenging slumbers of When I Dream, while Paul outlines his pathetic enjoyment of Kingdomino and his struggling TV station in The Networks.
We close with Quinns talking about Snakes & Ladders after discovering an astonishing article on its history, and finish with a Christian folk game that leaves the pair even more speechless than usual. Let's just say that teenagers should never be given power, but especially not iron age judicial power. Enjoy, everybody!
tall monsters, acrylic dreams, mother's legs, cool crows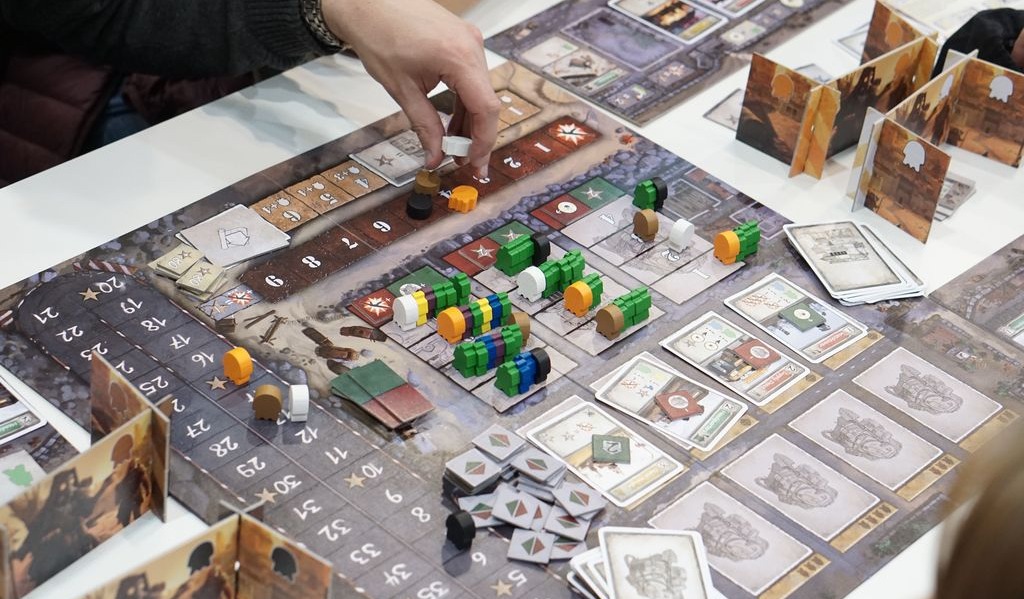 Paul
: All right, everyone, please stand back. Yes, there has been an explosion of games news, but we're handling the cleanup and you don't need to panic. Stay inside your homes, keep your windows closed and don't eat anything off of the floor. As much as you can avoid eating things off the floor, anyway. We know what you're like.
So! Talking of explosions, let's begin with Armageddon!