Rose flavours, scandalous mermaids, bee kerplunk, pip's pandemic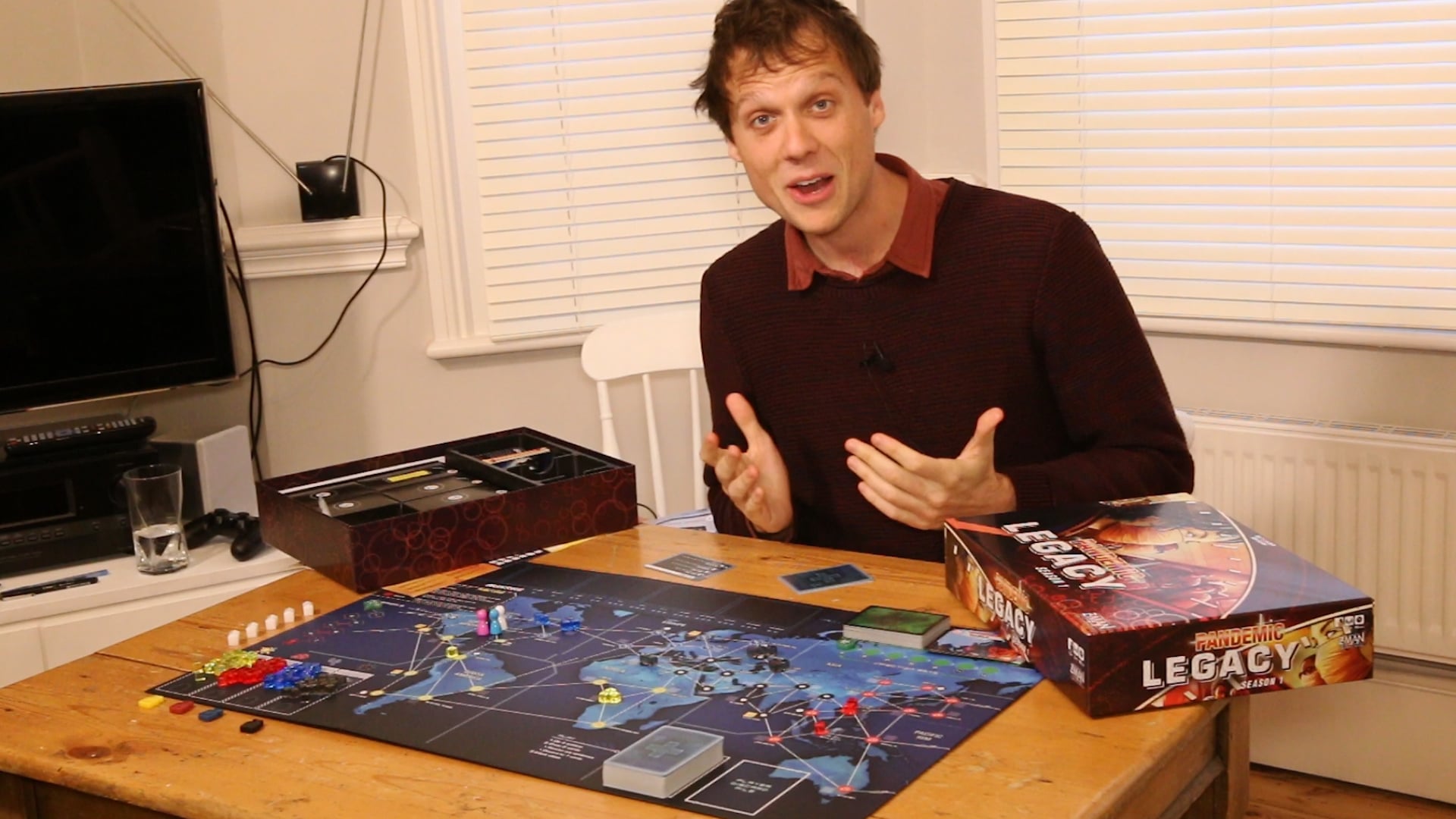 Paul:
Gawd, I love BGG. It's one of my favourite gaming places on the internet and this has been a fascinating journey.
Quinns: It's an astonishingly rigorous database. As if IMDB was combined with a... an educated mosh pit, but with a set of scales in the corner that told you how much every actor weighed.
As we close out this feature, I'm simply left wanting to play more board games. Which is surely the best possible result.
veggies, struggles, sociopathic geological formations, the kissing game
Like a Jaguar (the car) or a jaguar (the cat), our 47th ever podcast is an absolute
classic.
Paul and Quinns discuss board games ranging from Vast: The Crystal Caverns, to Twilight Struggle, to Aquarium and The Dragon & Flagon. They answer reader mails! They review three idiotic folk games. They discuss their love of vegetables and their problems with jam. It's everything you want in a single, mid-sized audio file.
Do you agree with Paul and Quinns on these folk games? Do you own a real-life Aquarium? Have you eaten World War 2 jam? Let us know in the comments!
small gamers, gnome leaks, praul fantasy, rub daviau, slow zoom to Oxenfurt
We sent Paul off to Firaxicon and then to BGG Con, to conduct insightful interviews with games designers and to test the water in these foreign lands. He was fine. He's fine. It's okay. He came back with lots of info about the upcoming
XCOM board game
,
Kanban: Automotive Revolution
and
Geek Chic's fine tables
.
Admittedly we haven't seen him since he uploaded this video. We're also analysing this video frame-by-frame to figure out who that slender figure is we keep seeing in the background. But we're positive that he's fine, and also if you've seen his body then please let us know!
wargames, warboards, wararticles, warwords, warpaul, warwarwarwaraw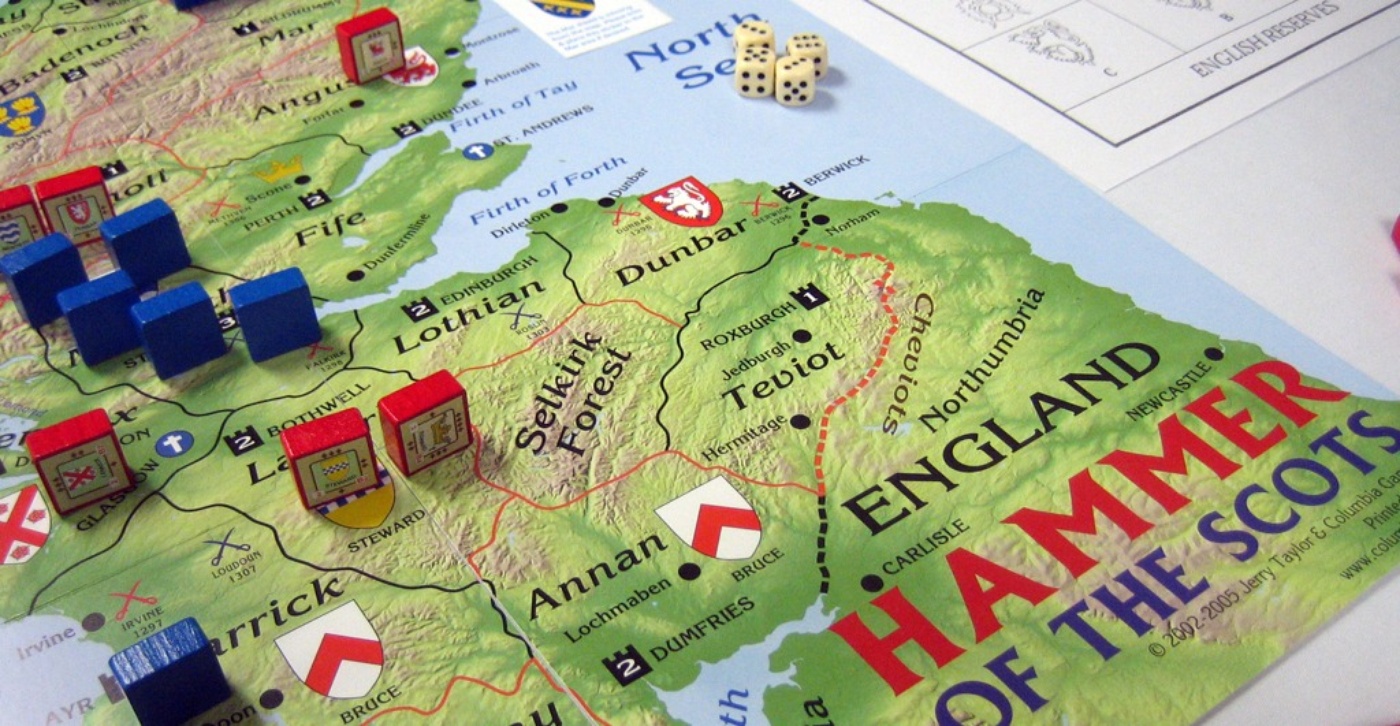 Paul
: Hey Matt! Sorry to call unannounced. How are you? You're looking well!
Thrower: What do you want?
Paul: Oh. I did kind of stop by to ask you a .. favour?
Thrower: I told you I could attach the beaks, I couldn't take them off again.
Paul: NO! It's that, well, you and I have been playing a lot of these wargames, and I ...
Thrower: You're enjoying them?
Paul: Is that it? Yes! I'm enjoying them. The strategy's so absorbing, the theme so transporting. I was hoping you might be able to perhaps suggest a few I could try with people who aren't ... you?
humourless burgs, warheads, war heads, The Spirit of Communism, PartyMember9231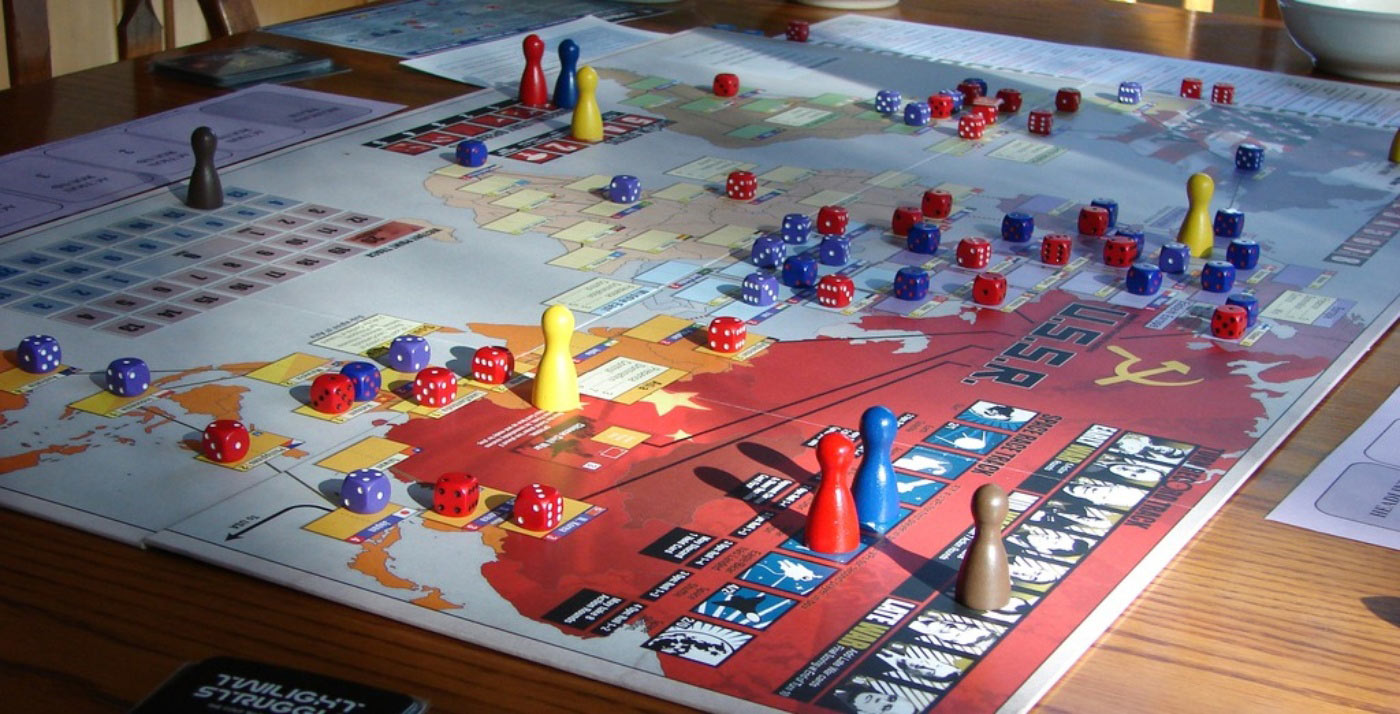 [Last month saw an argument between Quinns and Matt Thrower, our resident wargamer, over Here I Stand, a game of reformation-era revolution. It might be the nerdiest thing we've ever published. This month, we present the debate's thrilling conclusion! All images in this article are courtesy of BoardGameGeek.]
Quinns: Matt, slow down! I'd never have guessed that a militaristic, paranoid, survivalist maniac would have a house riddled with secret passageways!
Thrower: Don't forget the booby traps. Have you been treading where I tread?
Quinns: What?
Thrower: Ah, here we are! The heart of my house.
Quinns: It looks like a panic room. Except with a map of the world and... a big, red button?
Thrower: Naturally! It's a room dedicated to my favourite game. Doesn't every gamer have one? In my case, the game is Twilight Struggle, a card-driven recreation of the cold war and nuclear Armageddon. And, much as I hate to stand with the mainstream, it's not just me that feels that way. It's currently the number one ranked game on the global graveyard of game statistics, BoardGameGeek.
"Now the trumpet summons us again, not as a call to bear arms, though arms we need; not as a call to battle, though embattled we are – but a call to bear the burden of a long twilight struggle." – John F. Kennedy
In 1945, unlikely allies toppled Hitler's war machine, while humanity's most devastating weapons forced the Japanese Empire to its knees in a storm of fire. Where once there stood many great powers, there now stood only two – the United States and the Soviet Union. The world had scant months to collectively sigh in relief before a new conflict threatened. Unlike the titanic struggles of the preceding decades, this conflict would be waged not primarily by soldiers and tanks, but by spies and politicians, scientists and intellectuals, artists and traitors. Twilight Struggle is a two-player game simulating the 45 year dance of intrigue, prestige, and occasional flares of warfare between the USSR and the USA. The entire world is the stage on which these two titans fight. The game begins amidst the ruins of Europe as the two new superpowers scramble over the wreckage of WWII and ends in 1989, when only the United States remained standing.
Twilight Struggle inherits its fundamental systems from the card-driven classics We the People and Hannibal. It is a quick-playing, low-complexity game in that same tradition. The game map is a world map of the period, whereon players move units and exert influence in attempts to gain allies and control for their superpower.
Twilight Struggle's Event cards add detail and flavor to the game. They cover a vast array of historical happenings: the Arab-Israeli conflicts, Vietnam, the peace movement, the Cuban Missile Crisis, and other such incidents that brought the world to the brink of nuclear annihilation. Subsystems capture the prestige-laden Space Race as well as nuclear tensions, with the possibility of game-ending nuclear war. Can you, as the U.S. President or Soviet Premier, lead your nation to victory? Play Twilight Struggle and find out.