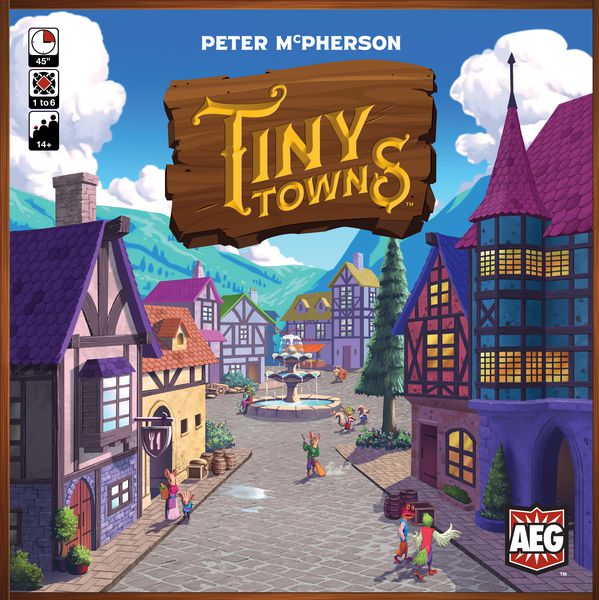 You are the mayor of a tiny town in the forest in which the smaller creatures of the woods have created a civilization hidden away from predators. This new land is small and the resources are scarce, so you take what you can get and never say no to building materials. Cleverly plan and construct a thriving town, and don't let it fill up with wasted resources! Whoever builds the most prosperous tiny town wins!
in the pockets of big stone, fighting with rainbows, a katsu sambo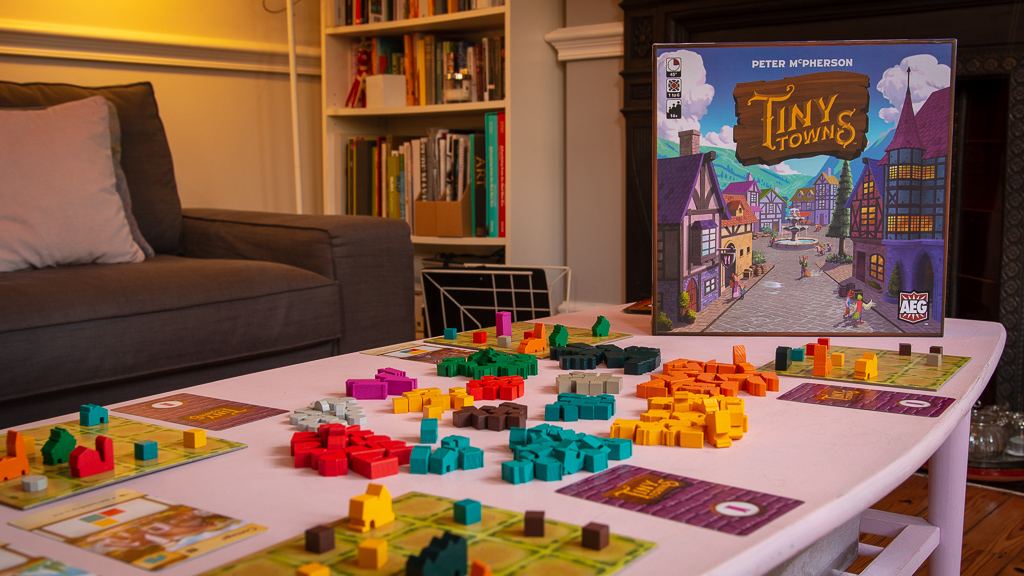 Quinns
:
Tiny Towns
is a cute little 30 minute city-building game that arrives in U.S. stores tomorrow. The box is full of winsome wooden buildings, players erect farms and homes, and on the cards you can see animals living peaceful lives.
All of which is a little misleading. The best bit of Tiny Towns is hearing one of your neighbours - having carefully examined their own tiny town - mutter "Oh, sh**."
Intentionally or not, designer Peter McPherson has captured the reality of living in a tiny town. Friendly interactions, with a pungent undercurrent of jealousy.
dad's wrong again, one million million dolars, bring back pluto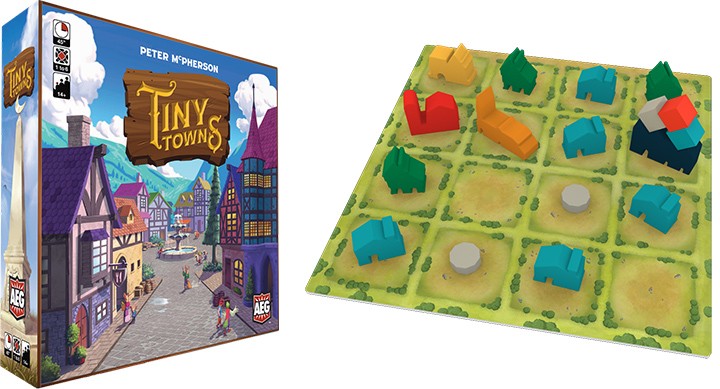 Quinns
: Good morning everybody! How are we all? Are we feeling Christmassy yet?
On second thoughts, perhaps we shouldn't waste our energy on chit-chat. We have a dense and fibrous stack of news to get through, you and I. We're going to be bloated with announcements by the end of this. Stuffed with stats. Packed with press releases.
Let's start with the smallest announcement and see how we fare, eh? I'm talking about the tiny towns of Tiny Towns.