embarrassing dads, a really good candy-based joke, bouncing bags of bananas
Hot dog! At the time of writing
The Voyages of Marco Polo
is ranked as BoardGameGeek's 39th best game 
ever.
 Our team has now comprehensively tested, teased and tutted over every aspect of its complicated machinery to bring you what we think.
That said, our viewers should note that as Englishmen, we still have no bloody idea about that American folk game where someone yells "Marco!" and someone else yells "Polo!", and we're not Googling it on principal.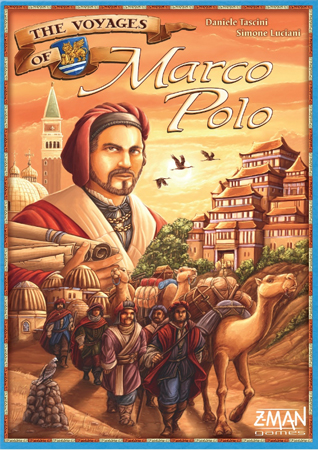 Kissing Cogs, Slumped on a Bump, Sticky Cake, Rich Beef Sausages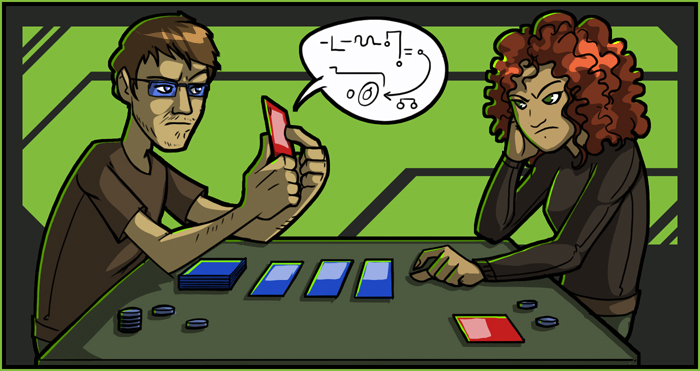 Paul
: Matt it's nearly Friday, how are we only now poking our way into the top 40? Why did we take on this challenge?
Matt: Trains.
Quinns: He's a goner, Paul. There's nothing we can do for him now. PRESS FORWARD.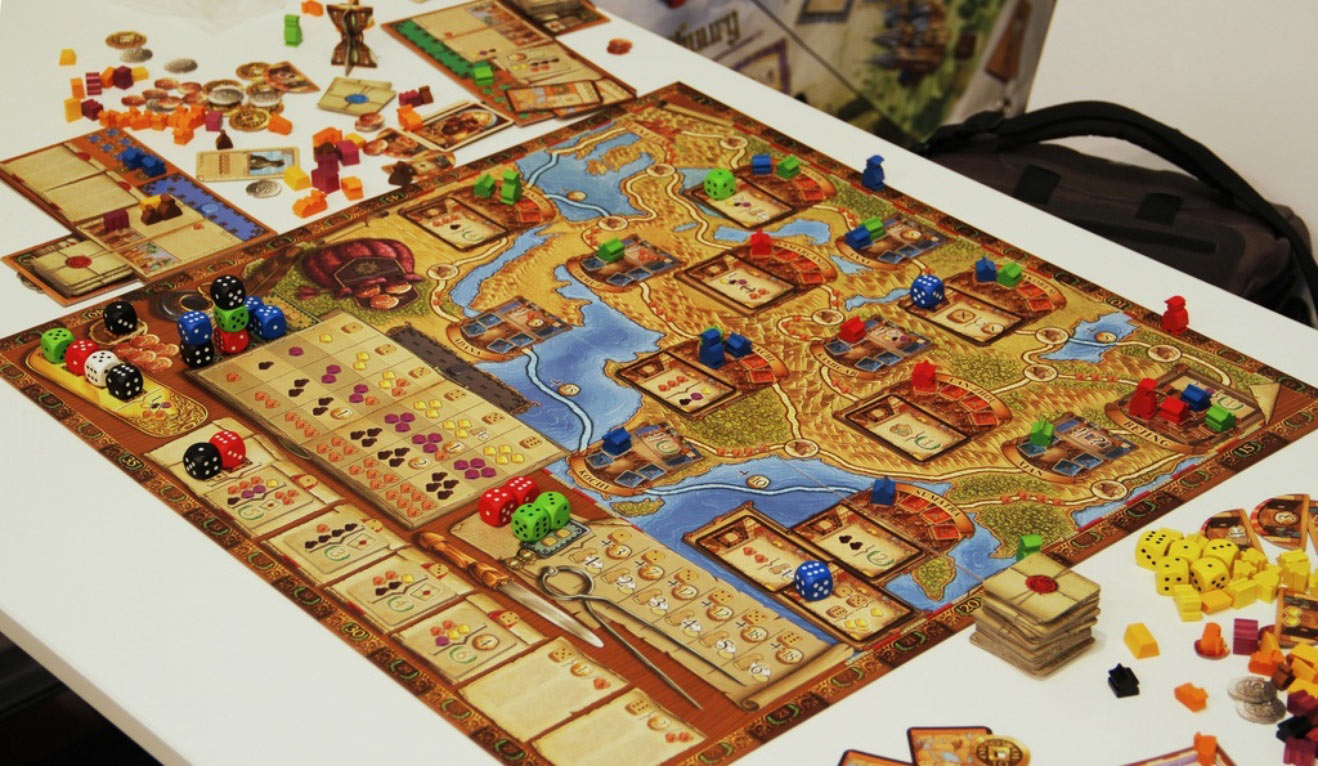 (Image courtesy of Daniel Danzer of BoardGameGeek)
Quinns: Good morning everybody! I'm sick again, so expect a more sedate Games News than usual. Hello Lemsip, my old friend. Take me into your sweet lemony embrace. As Sherlock had his needle, I have my fruit-flavoured decongestants.
We start, as always, with the game with the prettiest header image. This time that means upcoming European-style game The Voyages of Marco Polo.