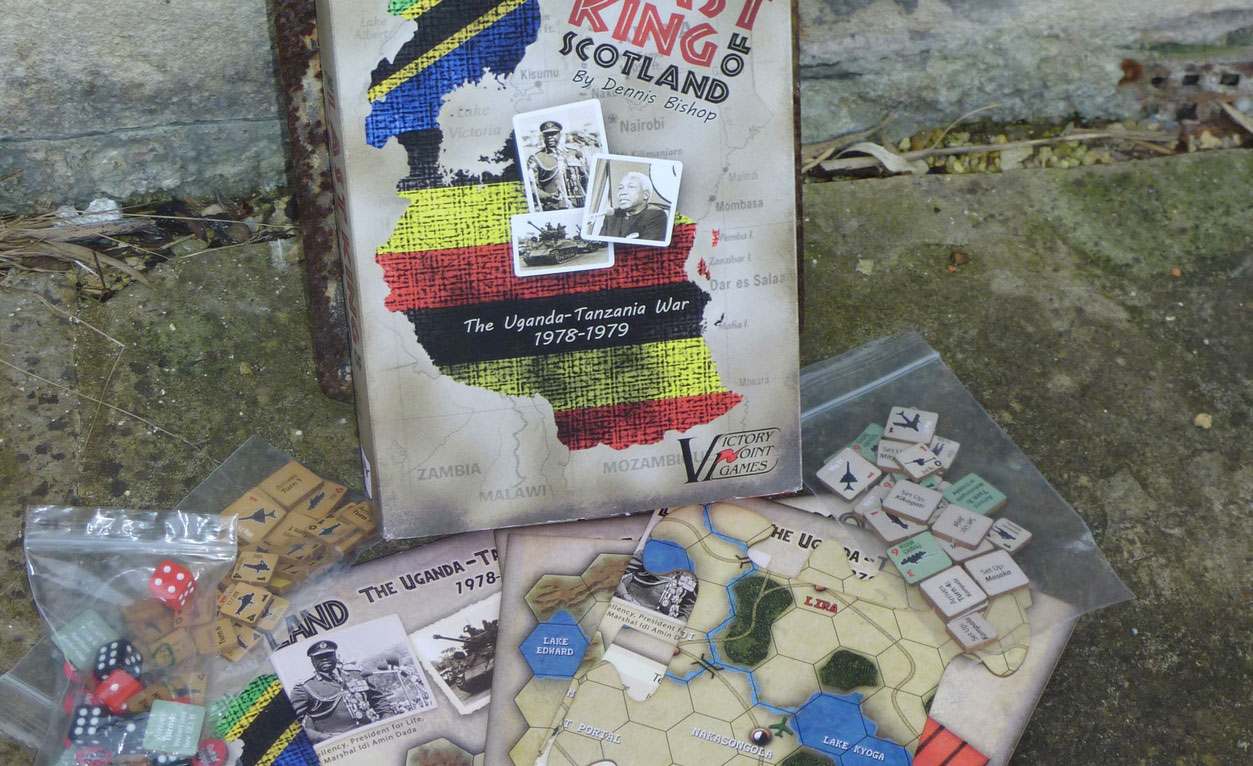 (After the SU&SD primer on wargames earlier this month, Brendan's refusing to go back to Matt Thrower's house, which is strange. He seems very nice. This time we sent Paul to visit, for a closer look at an adorable little entry wargame.)
Thrower: Do come in. You may leave your shoes on if you wish. I lost a caltrop earlier.
Paul: Thank you so much for the dinner invite! It smells delicious.
Thrower: You're welcome. Some of my oldest survival rations were beginning to moulder.
Paul: I… oh. What's that box, there, buried under the camouflage netting? Wait, why is there camouflage netting in your kitchen?
Thrower: I'm glad you asked about the box. That's my newest game, The Last King of Scotland. I was hoping we might play while dinner finished.
Read More