Paul's Cool Zone, Nautical nudges, entombed with Carcassonne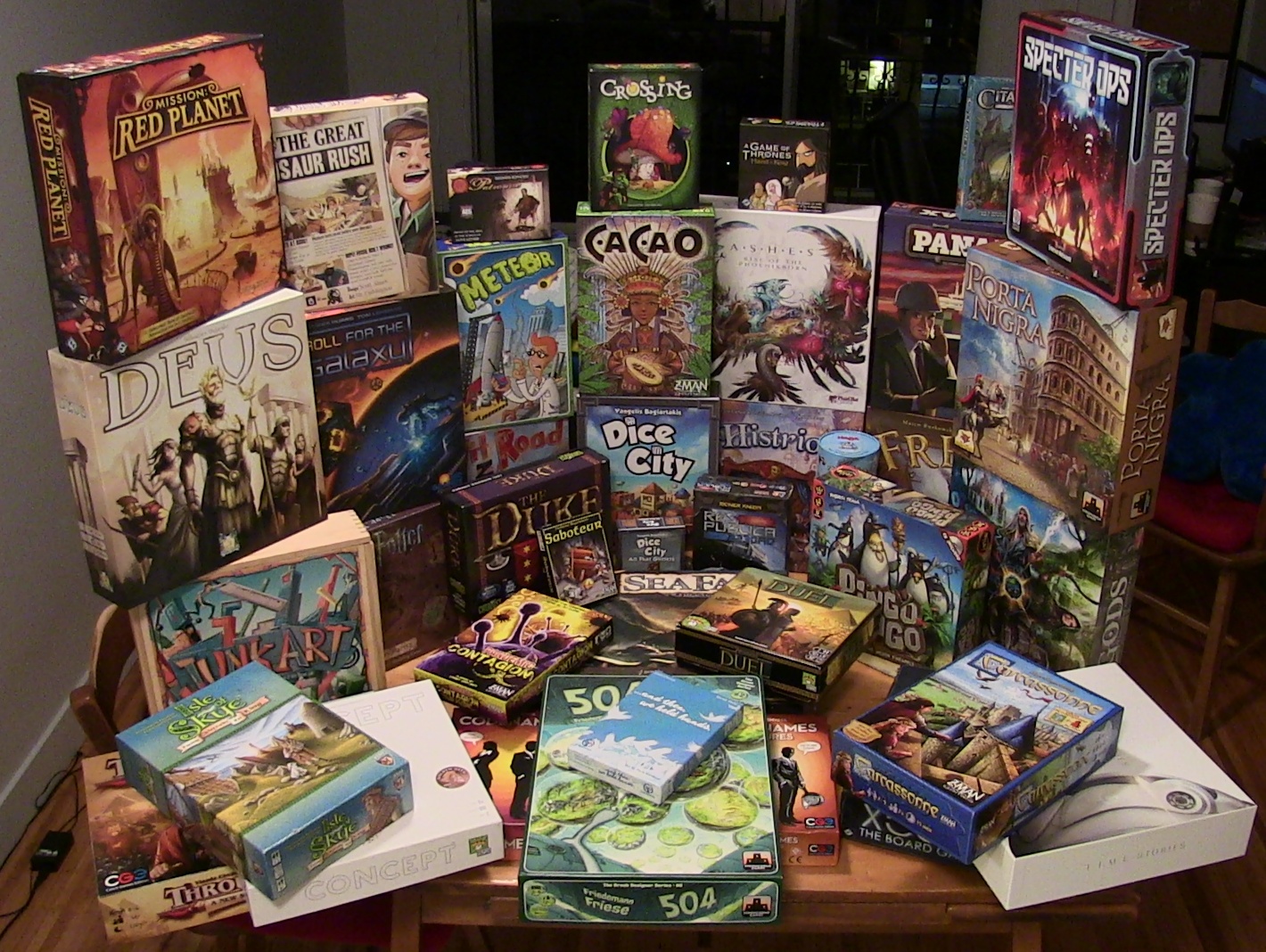 Paul: Welcome! Welcome to a very particular corner of my home. While apartment life in Vancouver doesn't afford me the sort of cavernous attic that we peeped into when Quinns talked about his game collection, I do have a very particular place where I keep mine, all safe and warm and pristine...
bananas, square pigs, pigs, ekans, bones, even more square pigs
hey look a dungeons and dragons ride, your pustules, are the army even allowed to do jokes
Paul
: Hello and welcome to a very fresh and very exciting Games News! Today I shall bungee from the precipice of journalism deep into the chasm of news, bouncing back upward with only the most thrilling of scoops, the choicest tidbits of board game gossip, the tastiest morsels for your so very particular palate. Does latter suggest that I'm actually dropping out of the sky to snatch at food, like a snickering seagull? Well, I suppose that would be the killjoy's way of putting it.
Anyway! Let's kick off with some good old-fashioned wooden chunks.