big or small, wood or plastic, candle or no candle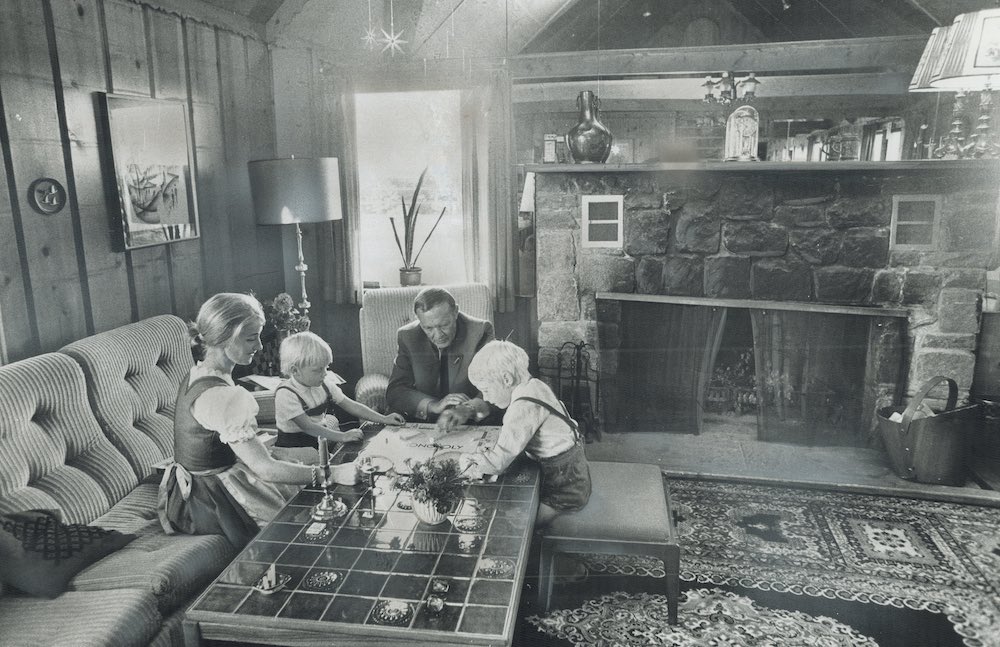 Quinns:
Christmas is almost upon us, everyone! That sweet stretch of the calendar where board games take center stage, or at the very least
share
the stage with potatoes and Jesus Christ.
Are you thinking about buying a new game to play with your relatives? Or are you wondering which game to buy for the stalwart board game collector in your life?
Either way, we've got you covered with the below holiday game guide. Enjoy, everyone!
try tuna and go from there, honestly sushi is really good, let the good times roll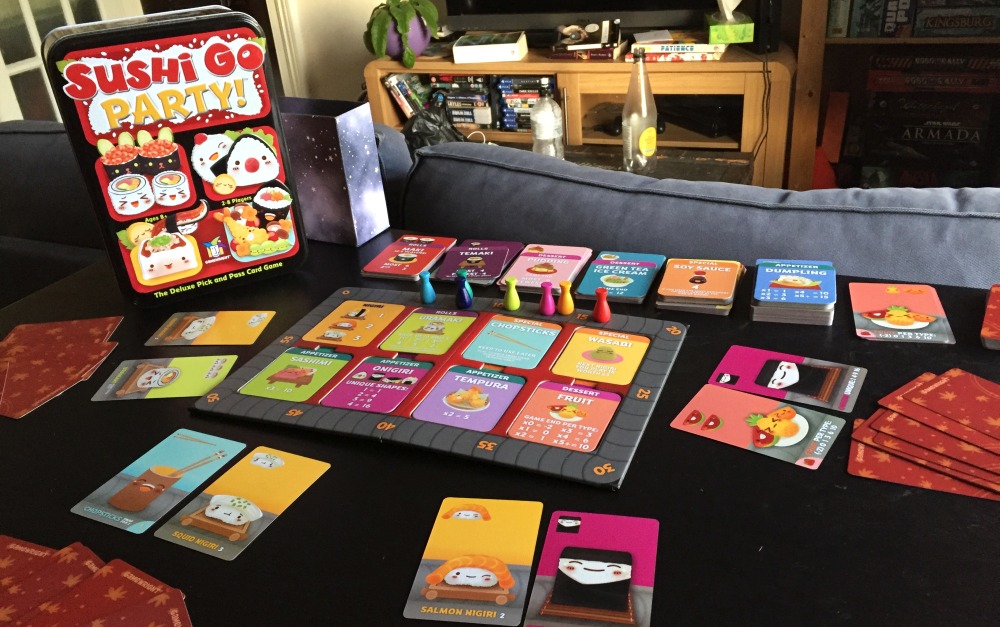 Quinns: Ever since I first squeaked about Sushi Go in my 2015 Corner Awards (and dust off your tux, because I'll be publishing the 2016 Corner Awards any week now) this little game has become loved by my friends. Throughout this year, at the end of a game night when everyone has the happy-sleepy feeling that comes from digesting a two drinks and a big game, and I can't be bothered teaching Mundus Novus, Sushi Go makes a natural end point for the evening.
More specifically, it's Sushi Go Party! that we play. This is the enlargened, deluxe-ified version of Sushi Go! that offers all sorts of new takeout boxes, rueful rolls and playful puddings for you to experiment with, as well adding a board and little soy sauce score-trackers. The original Sushi Go was a delicious-looking package, but Party is positively mouthwatering.
But here's the thing. I'm not sure Sushi Go Party! is as good as other simple, small-box classics you might end a night with, games like Welcome to the Dungeon, Incan Gold or Parade. So why do I keep playing it... ?
It's a frosty Wednesday, I have a hot cup of coffee and I'm feeling optimistic. Let's go deep on this one.
Downton Abbey, an accident, 300 games, 800 spiders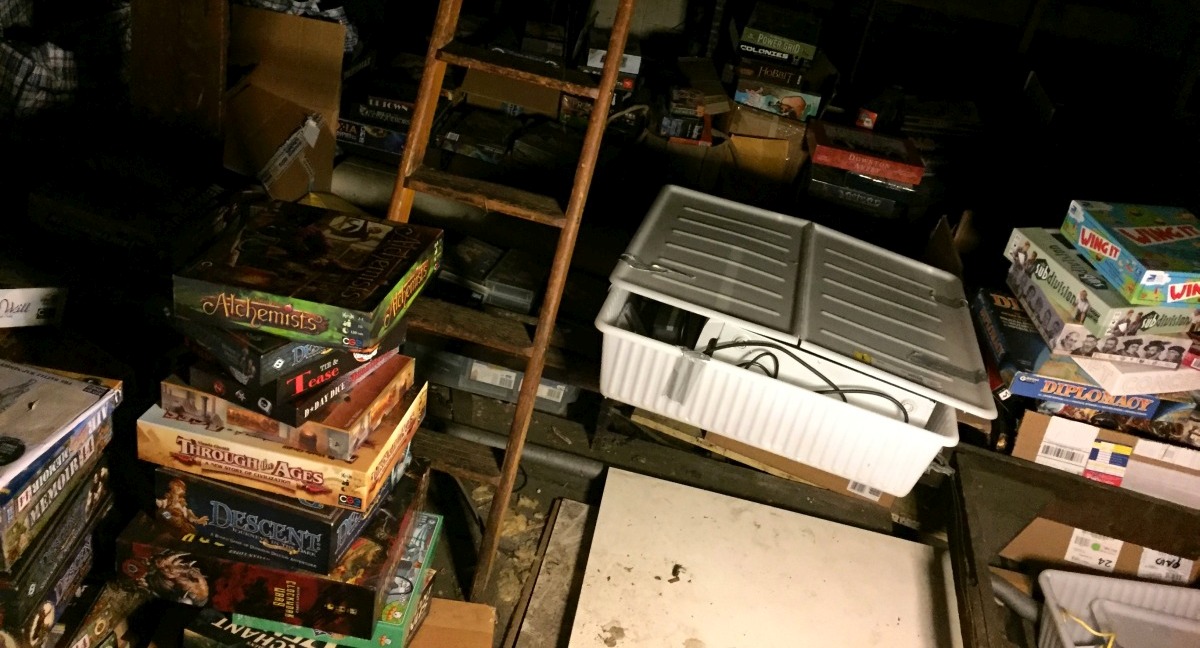 Quinns
: Ladies and gentlemen, roll up! It's time for a new series where we take a look a team SU&SD's board game collections. Come and see! Be amazed. Be aghast. Be envious. Comment with thought-provoking assertions like "why do you have that game it is bad".
You guys will have seen my collection in the background of loads of SU&SD videos, but I don't think you've seen the work that goes into it. Come with me today as I perform... a CULL.
from tron to enron, from love to math, from mysteries to sashimis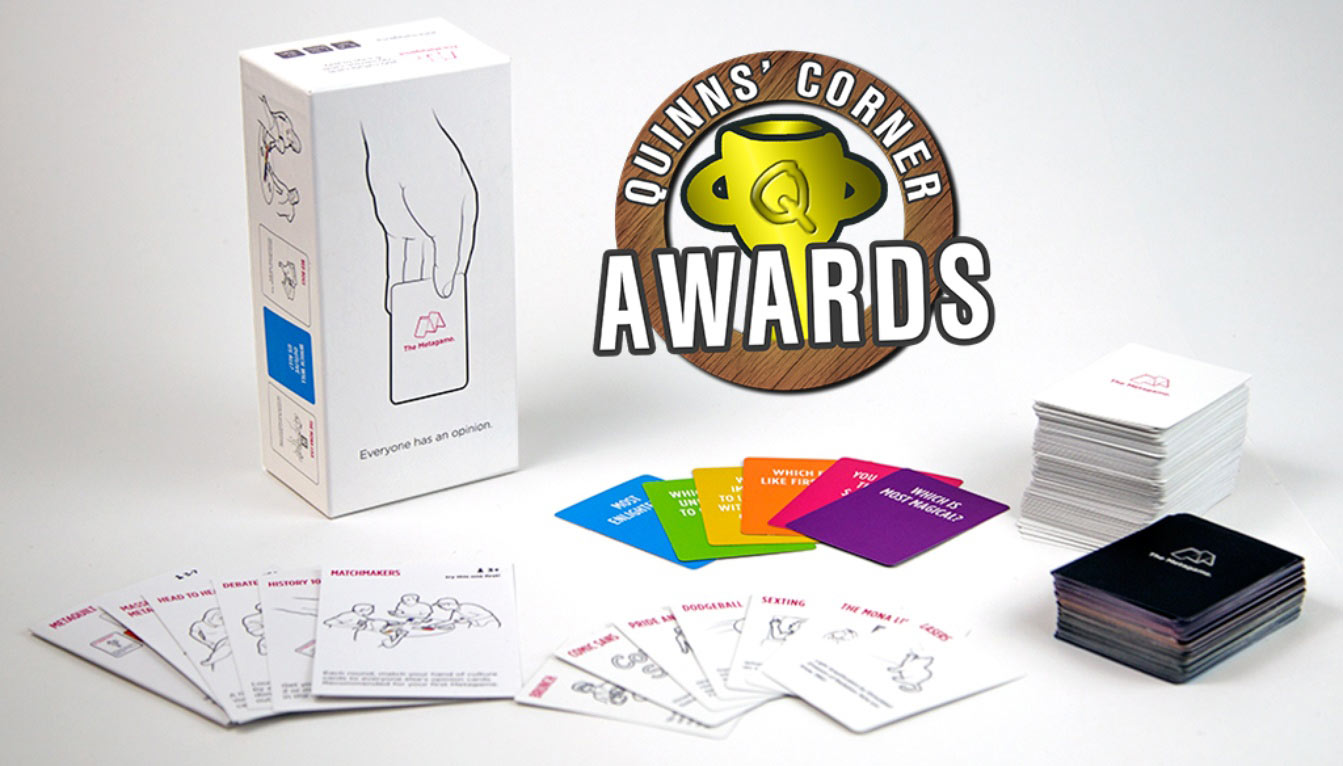 Quinns
: Hello everybody! Take your seats, the show's about to begin.
We get sent twice as many games as we review on SU&SD. We cover the good games and set fire to the bad ones, but there's a sort of purgatory in between of games that don't get reviewed and pile up in my corner.
Maybe a game's too interesting for me to burn it. Maybe it's too similar to something we just reviewed. This is what lead to 2013's Rapid Review Special Episode- a big, weird release valve of a video that let me reclaim my corner for a hot minute and put a pot plant there.
That time has come again. Today, SU&SD is proud to present no less than seven reviews of the best and weirdest games to be found in my corner.