Fantasy Flight faucet, confounding clown, float your goat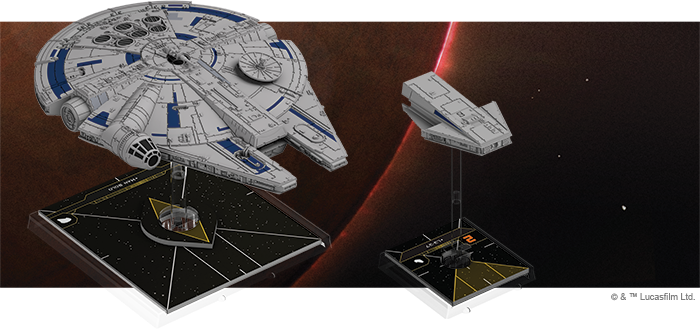 Paul
:
Very few
people know this, but Games News comes to us each week as stories pouring off a waterfall. We stand at the bottom, buckets in hand, catching the very best of this constant, unending flow.
Scurrying back to the Games News Cabin this week, we have pails full of the latest info on a Magic Maze expansion, on Azul's newest award (that game is doing well) and a game based around a terrible pun. BUT FIRST, shall we take a quick look at the enormous explosion
Paul's clinging, Paul's itch, Paul's piques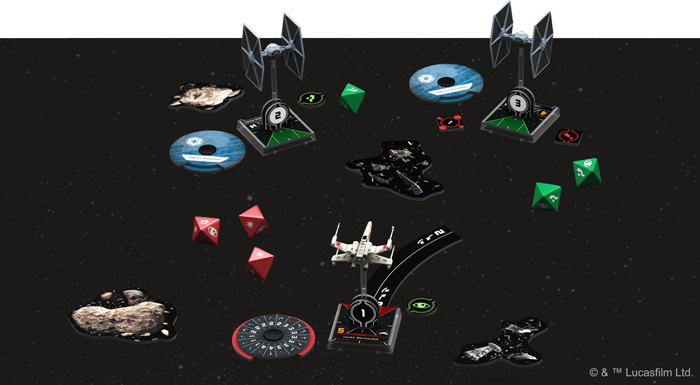 Paul
: All right, everyone, stand back. We've had reports of some unexploded Games News here and so our team of experts are stepping in to carefully, cautiously and capably dismantle and defuse this thing. This is a complex process and meticulous work.
Quinns: Is it? Nah, let's dive straight in with the story that's impossible to avoid: There's a new edition of X-Wing coming! It gets a wide release in September, after a GenCon reveal, but is it different enough?
a gurgling relative, deadly dancers, a wobbly future, the star bean

Quinns
: You know how we usually do silly intros for the Games News?
Paul: Absolutely. That's classic Games News.
Quinns: Well, I dunno if we have to today. I think our top story already sounds like a Dr. Seuss story.
Board game designer Friedemann Friese, who likes to make games that begin with the letter 'F', has announced a series of sequels to his title Fabled Fruit. Fear, Fortress and Flee are his three new games in the Fast Forward line, all of which use the Fable system (see below). All of these games are green, because Friedemann likes green games (and has green hair).
Speaking of which, they've also announced the first expansion to Fabled Fruit, and you'll never guess what it adds.
Paul: What does it add?
Quinns: Limes.
Paul: Limes?
Quinns: Limes.
sparkling lemons, misplaced limes, diamonds and bananas, a cardboard mormon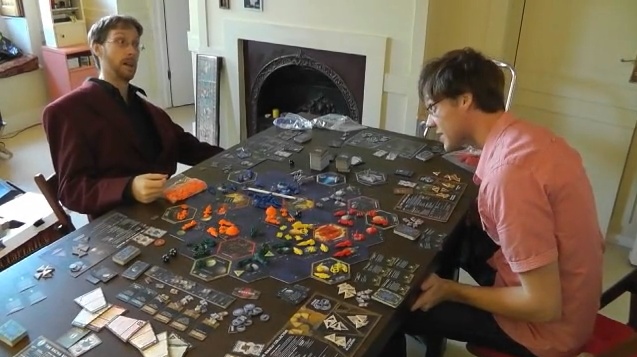 Quinns
: As we continue our marathon-like jog through Board Game Geek's top 100 games ever, today I can reveal that we're out of the weeds. We've played every single board game in the 60-41 slot!
Which isn't to say that we always enjoyed ourselves...
Downton Abbey, an accident, 300 games, 800 spiders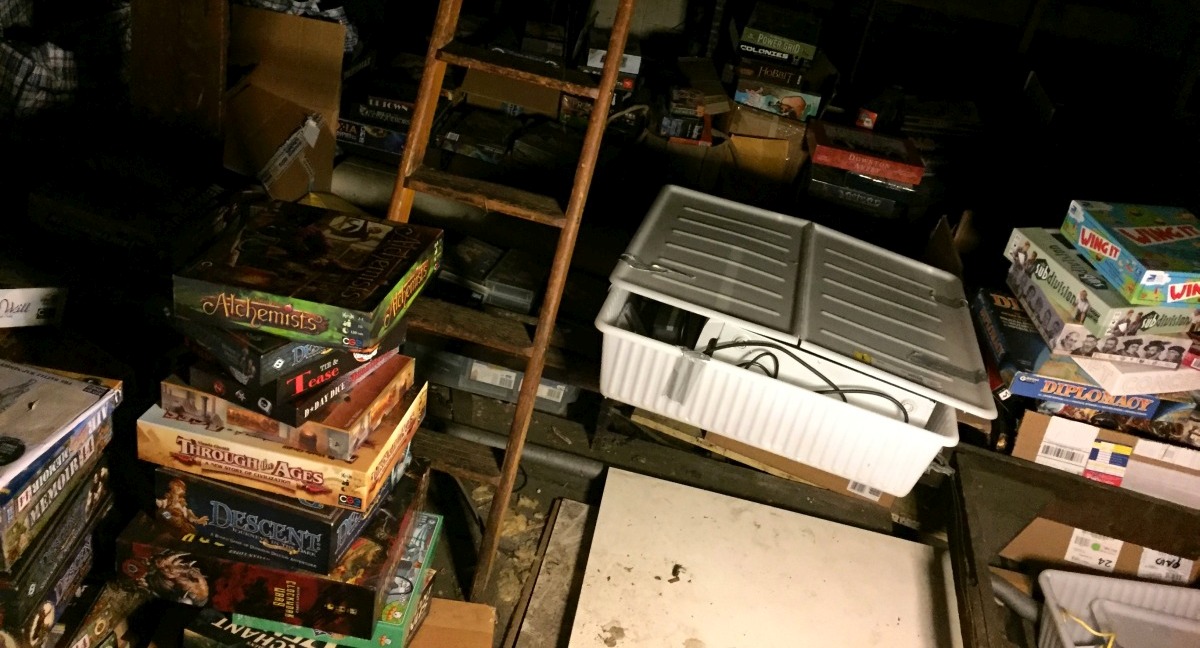 Quinns
: Ladies and gentlemen, roll up! It's time for a new series where we take a look a team SU&SD's board game collections. Come and see! Be amazed. Be aghast. Be envious. Comment with thought-provoking assertions like "why do you have that game it is bad".
You guys will have seen my collection in the background of loads of SU&SD videos, but I don't think you've seen the work that goes into it. Come with me today as I perform... a CULL.
boatylicious boats, paul's broken jungle, wooden lemons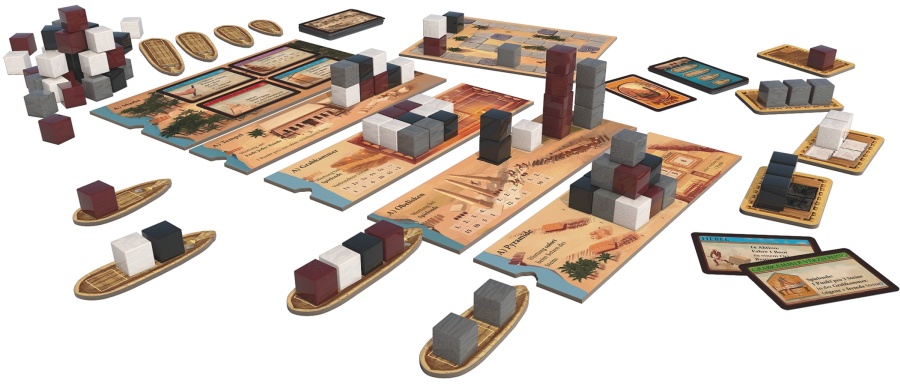 Quinns
: Exhausted from the UK Games Expo, I have slithered up to my desk with a biscuit and a cup of tea to write the news. Huge thanks to everyone who came along to our live shows, played a part in our live review or witnessed our epic game of Question Wood Toy Folds High. If you weren't there, not to worry! All will be posted on this site in good time.
As for the spicy slivers of news I'll be dishing up like a powerful dad, we begin with the announcement of 2016's Spiel des Jahres nominations! A shadowy council of German board gamers has once again met to hand out board gaming's most prestigious award, and the only one that can multiply a game's sales 100 times over. But this year we've played all the nominees!
I wonder what we shall think...
dengar's divorce, deadly pootling, fabulous muscles, exactly one squillion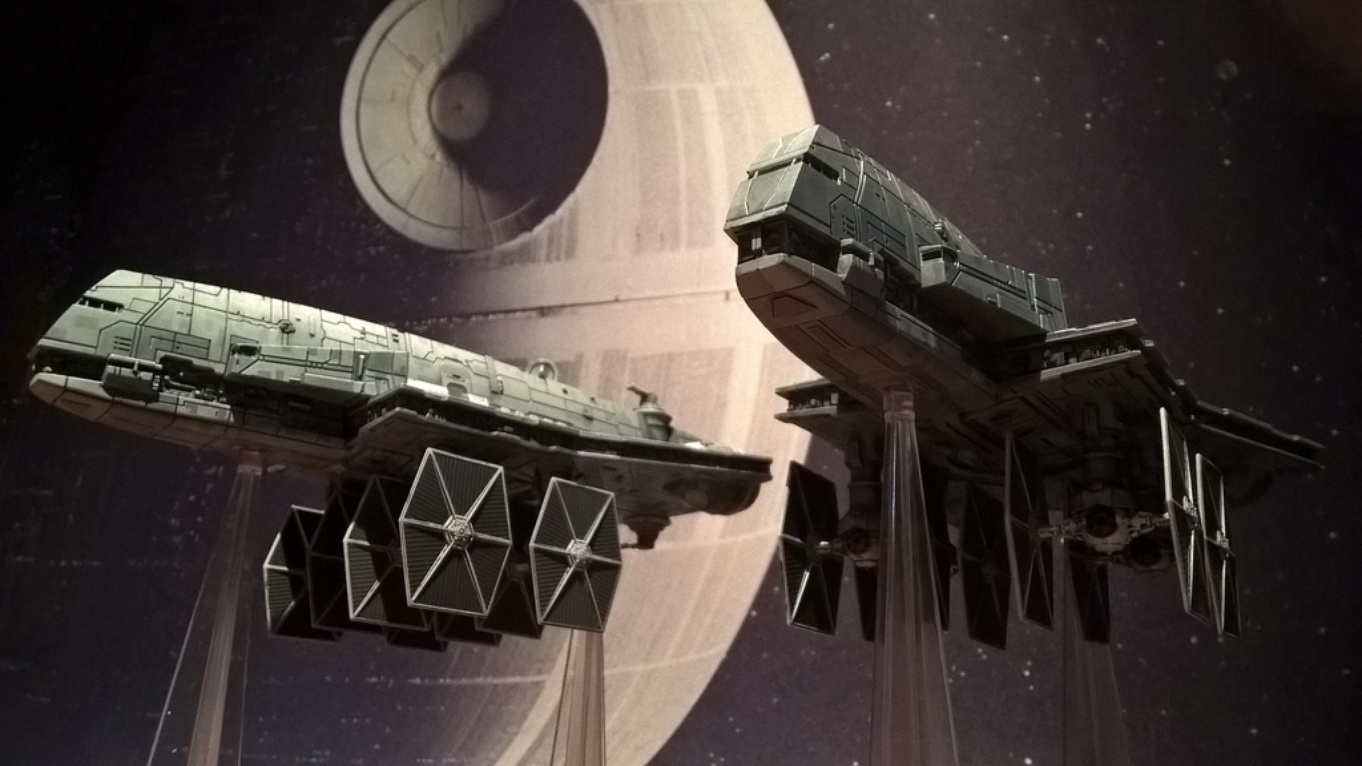 [Oh my goodness, so many words! Following on from writer Chris Thursten's awesome article about his first X-Wing tournament, he's back with seven separate, hilarious reviews of X-Wing's newest ships.
Chris: As of March, the latest round of expansions for Fantasy Flight's enormously popular spaceship miniatures game, X-Wing, is finally and fully here. The first - er - wave of Wave 8 arrived in December, so a few of these ships and cards have had longer to bed in than others. Even so, it's time to round the lot of them up and force them to answer hard questions, like: WHAT DO YOU BRING TO THE GAME? WHY ARE YOU NICE? WHY DO I FEEL COMPELLED TO OWN YOU? And: IS IT EVEN POSSIBLE FOR THE SAME WAVE TO ARRIVE TWICE? WOULD THAT NOT MAKE IT TWO SEPARATE WAVES, LIKE, IN BOTH A MARITIME AND A PHILOSOPHICAL SENSE?
The answer to that last one is evidently 'yes', by the way. Haha! Eat it, Heraclitus!
winning, bumpy dinosaurs, fashionable crabs, hapless waddling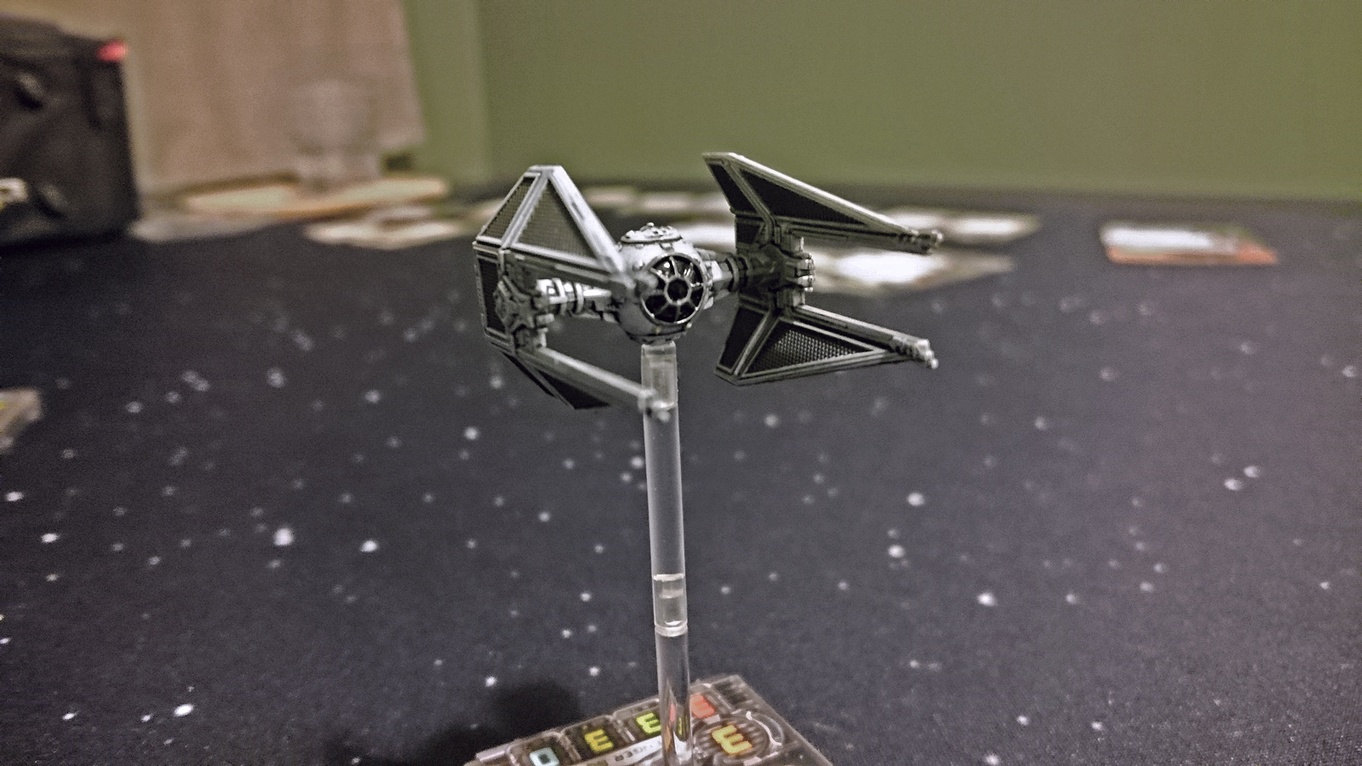 dendans, singles, teams, toddlers, overlords, narwhals, couples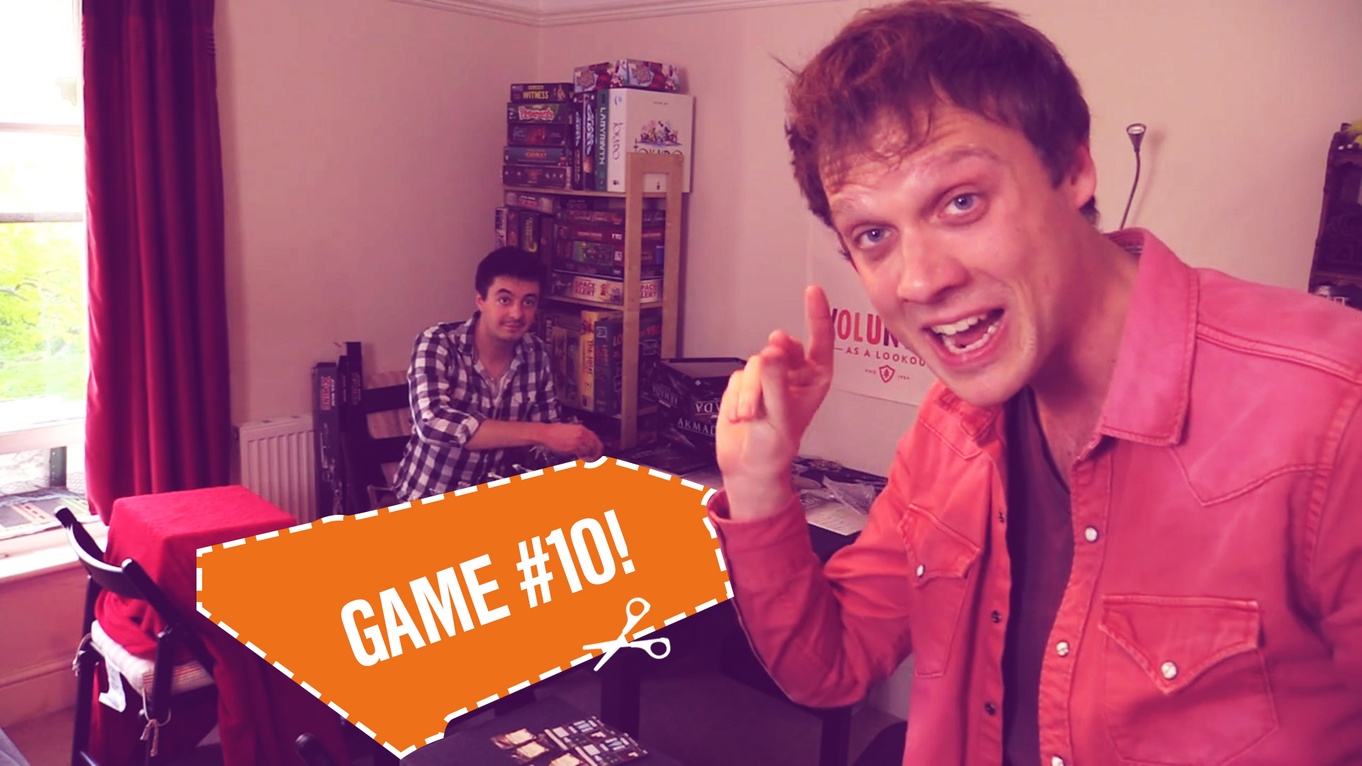 Operator
: I WANT TO LOOK AWAY
Quinns: DON'T LOOK AWAY
Operator: IT'S... TOO... BEAUUUTIFUUUL
capitalism, divorce stimulators, this is a fun site honest, tumble driers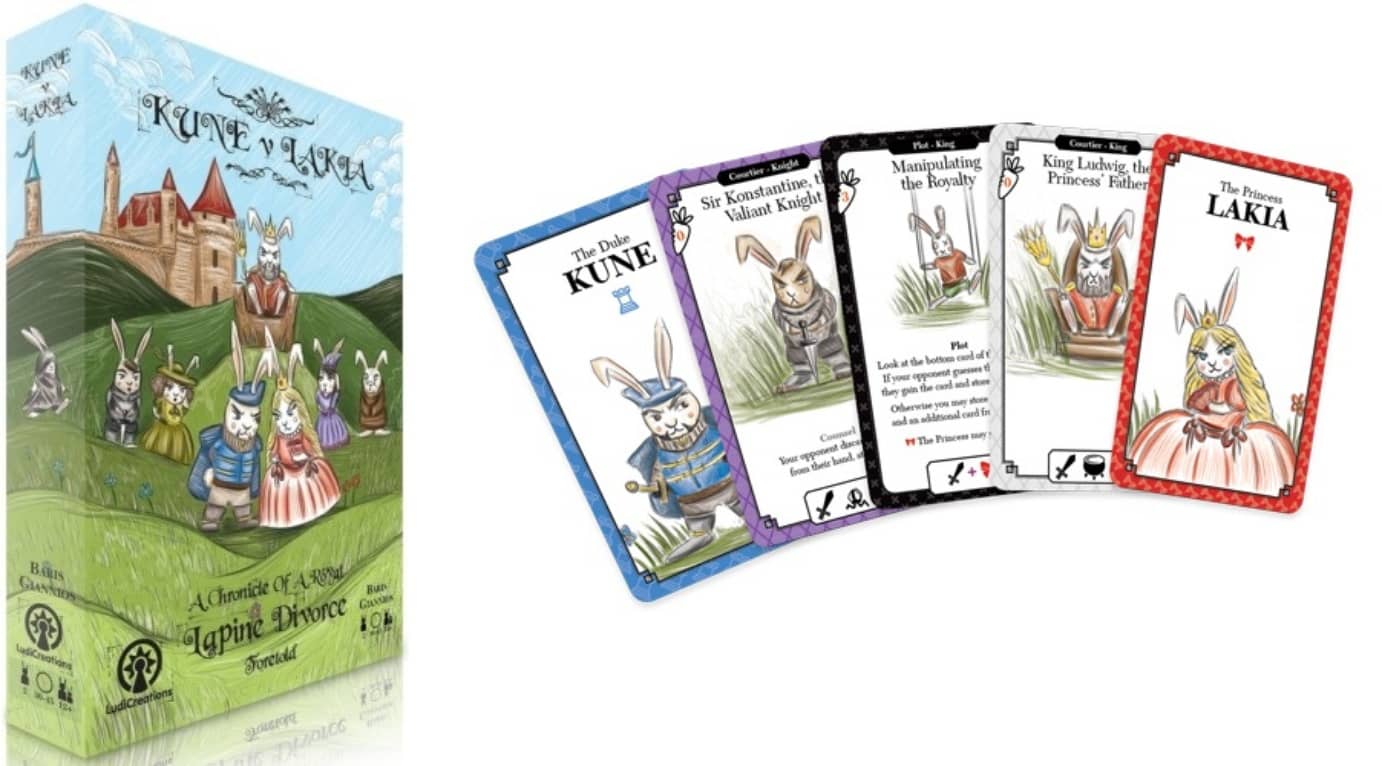 Paul
: QUINNS IT'S AWFUL.
Quinns: paul wha-
Paul: QUINNS IT'S AWFUL. HAVE YOU HEARD THE NEWS. IT'S AWFUL.
Quinns: paul of course i have not heard the news nor any other news this is games news this is where i hear the news pau-
Paul: QUINNS THE BUNNIES ARE GETTING DIVORCED.