The irish-o-meter, rolly robot boys (RRBs), THE WRONG TRAINS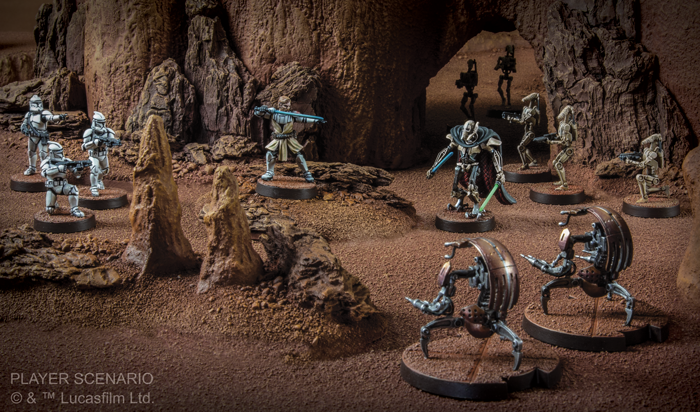 Matt
: Unlucky Matt this week! I've got a cold! And worse than that, it's not even a rare cold or an illustrious purple EPIC cold, but merely a plain green chunk of
common
head-gunk. As the coffee and paracetamol begin to wear off, I'm switching over to rooibos tea and lashings of toast with off-brand nutella. I'm not sure "lashings of toast" makes 100% sense, but what I get up to in my house is my business.
And on that note - it looks like Fantasy Flight Games has certainly been putting the BUSY into BUSI(Y)NESS!
look at my carrots, the grand bum plug, a heavy chicken dinner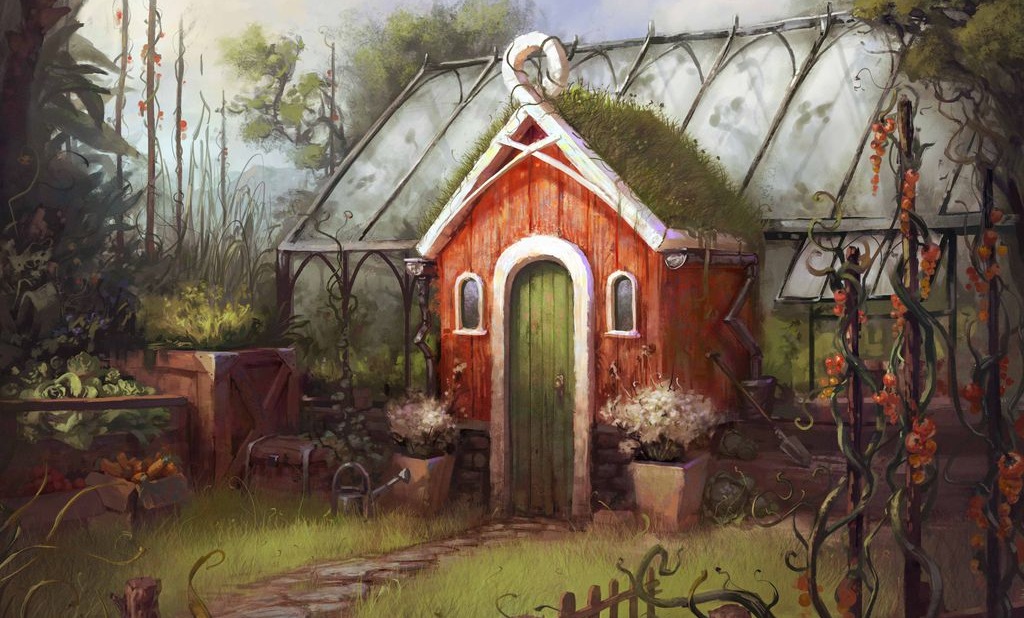 Quinns
: Goodness gracious, I'm beat! I've just finished moving house from London to Brighton and it turns out my grasshopper-like body is nowhere near as good at lifting boxes as it is at reviewing them. On the subject, believe the hype:
the Kallax shelving unit
is the prettiest, cheapest board game storage made by anyone, anywhere.
But enough about my new flat*! This is the Games News, not the Quinns News, and I've got some smokin' hot stories to get my journalistic tongs around.
Uwe Rosenberg could be the most consistently excellent designer working today, and this explanatory post on his next game, Reykholt, just shot it to the top of my most-wanted list.
quinns is undone, matt is sleeping with tim schafer, paul has seen a dog
This week, Matt, Paul and Quinns reunited in a hotel! We didn't record them all crying with joy for five minutes straight, but we 
did
record them sitting down afterwards to discuss some board games.
First off, the team discuss stress-testing some of their favourite games from the last year at the 2018 Game Developer's Convention in San Francisco. Did Ethnos, Fog of Love, Azul or Barenpark buckle under pressure?
But wait, there's are new games too! Matt has thoughts on the as-yet unpublished Puzzlegami, Leigh joins the team to describe the as-yet unfinished Four Empires, and Paul provides some thoughts on Star Wars: Legion and Age of Steam.
Enjoy, everybody! And if you'd like to hear the team record a live podcast in person, we're recording two of 'em at the UK Games Expo in June. Come stop by!
New podcast feeds (if you're missing episodes 71 onwards, try these):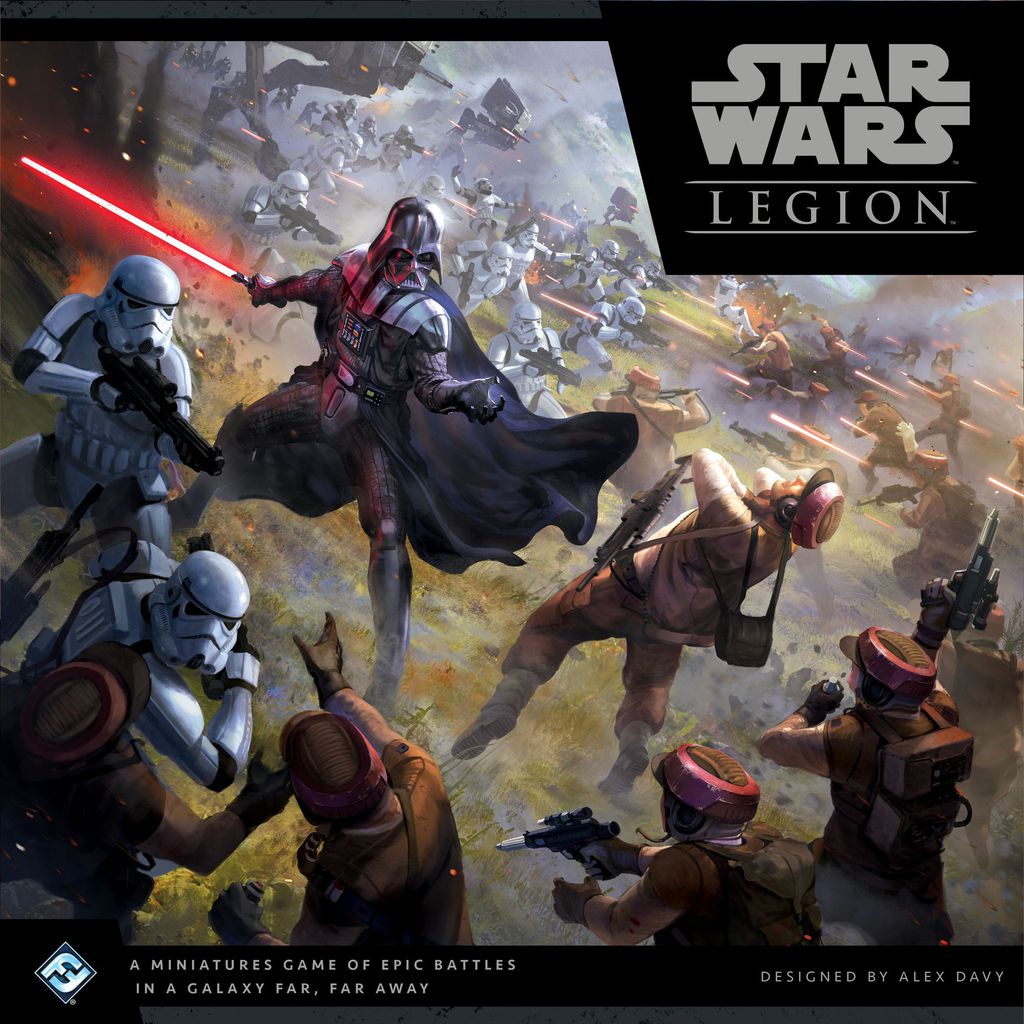 Warfare is an inescapable part of the Star Wars universe, from the Rebel Alliance's defeat in the Battle of Hoth to a few elite Rebel strike teams taking on a legion of stormtroopers on the Forest Moon of Endor. You can seize your chance to get your boots on the ground and lead your troops to victory with
Star Wars: Legion
, a miniatures game of thrilling infantry battles in the
Star Wars
universe!
Star Wars: Legion invites you to enter the ground battles of the Galactic Civil War as the commander of a unique army of miniatures filled with troopers, powerful ground or repulsor vehicles, and iconic characters like Darth Vader or Luke Skywalker. While innovative mechanics for command and control simulate the fog of war and the chaos of battle, the game's unpainted, easily assembled minis give you a canvas to create the Star Wars army you've always wanted to lead into battle — whether you fight for the monolithic, oppressive Galactic Empire or the ragtag Rebel Alliance.
a sweary han, a forceful box, a noisesome backbone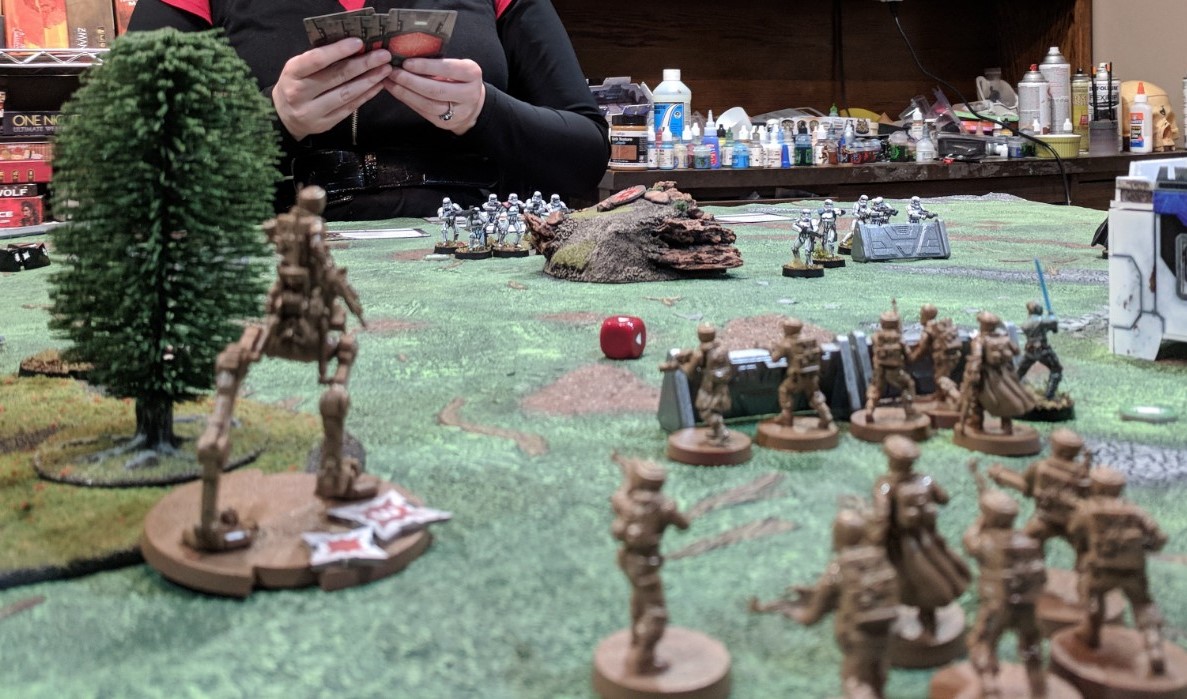 Eric
: Star Wars has always had a strange magic for me, a modern mythological mojo which transcends its contrived plots and sometimes stilted dialog.
I first felt the tingle of that power when I was seven years old. It was an open house at a local technical school. Back in a corner, away from the admittedly-modest crowds, was a little display for a "flat screen" television, cutting edge technology of that long, long time ago. The exhibit had just started, and as I walked up, two droids were surveying the blasted landscape of Tatooine. Perched on a ledge, I sat for the next six hours and watched the entire trilogy, lost in a galaxy far, far away.
That makes Star Wars: Legion, the new miniatures game from Fantasy Flight, hard to review. It tempts me to be too generous – just putting a lightsaber in someone's hand provokes the ghost of a chill. At the same time, it makes me worry I will set the bar too high. To have expectations no collection of cardboard and plastic could ever meet. I say this to acknowledge that I come to this game as the farthest thing from a blank slate. I am a fanboy, with all the enthusiasm and critical nitpicking that entails.
a gurgling relative, deadly dancers, a wobbly future, the star bean

Quinns
: You know how we usually do silly intros for the Games News?
Paul: Absolutely. That's classic Games News.
Quinns: Well, I dunno if we have to today. I think our top story already sounds like a Dr. Seuss story.
Board game designer Friedemann Friese, who likes to make games that begin with the letter 'F', has announced a series of sequels to his title Fabled Fruit. Fear, Fortress and Flee are his three new games in the Fast Forward line, all of which use the Fable system (see below). All of these games are green, because Friedemann likes green games (and has green hair).
Speaking of which, they've also announced the first expansion to Fabled Fruit, and you'll never guess what it adds.
Paul: What does it add?
Quinns: Limes.
Paul: Limes?
Quinns: Limes.
wooden waterfall, offer extra intestines, it's war time, Dual wielding mops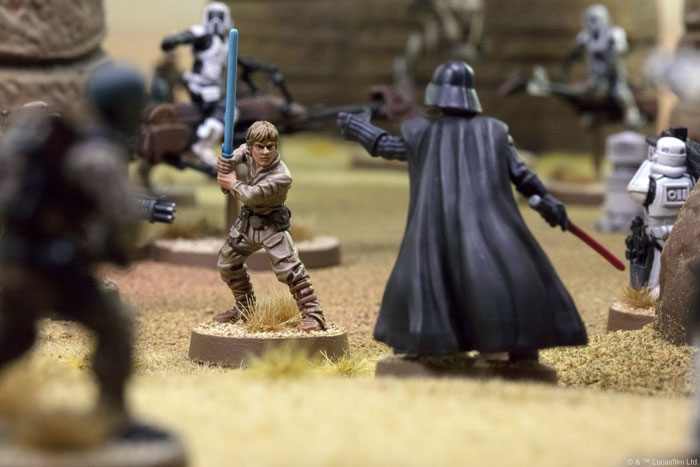 Paul
: It's all hands to the pumps here at Shut Up & Sit Down this week. The News Dam has burst under the weight of stories gushing out of the fiftieth GenCon, along with everything else independent of that massive show that has continued trickling forth. Dual wielding mops all week, we've been doing the best that we can to soak up
all the information
. Some stories are HUGE, others are CRUEL TEASES. It's all too much.
Put on your lifejackets as we dive right into this BUMPER EDITION and start at the deep end with the BRAND NEW STAR WARS MINIATURES GAME.