Blast Doors, The Management Cupboard, Night Magick, A Watching Swan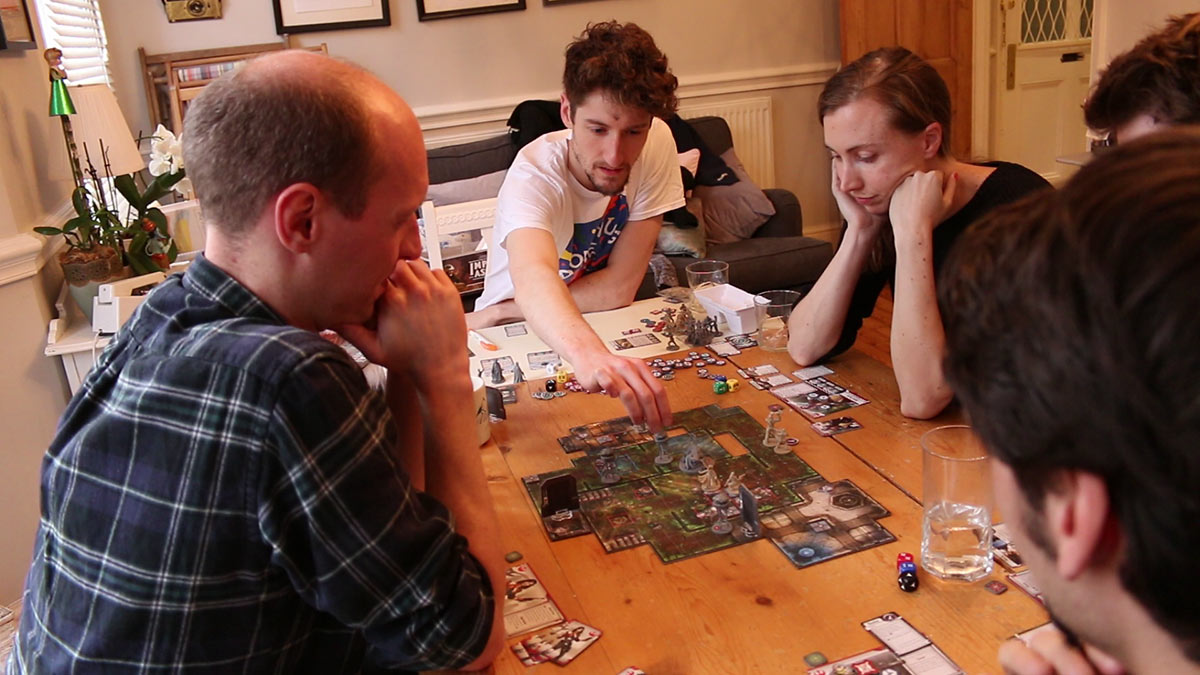 Quinns:
Matt, we have to abort this feature! Reddit's disapproval is reaching
critical levels.
Matt: That's not the Reddit alarm, that's my egg timer. I'm making everybody lunchtime eggs to keep up our strength.
Quinns: Wow! I could kiss you.
Matt: Don't kiss on me, daddy-oats, kiss on these great games.
a good ol' flecking, matt's hats, big-boy joys, it's all about the soup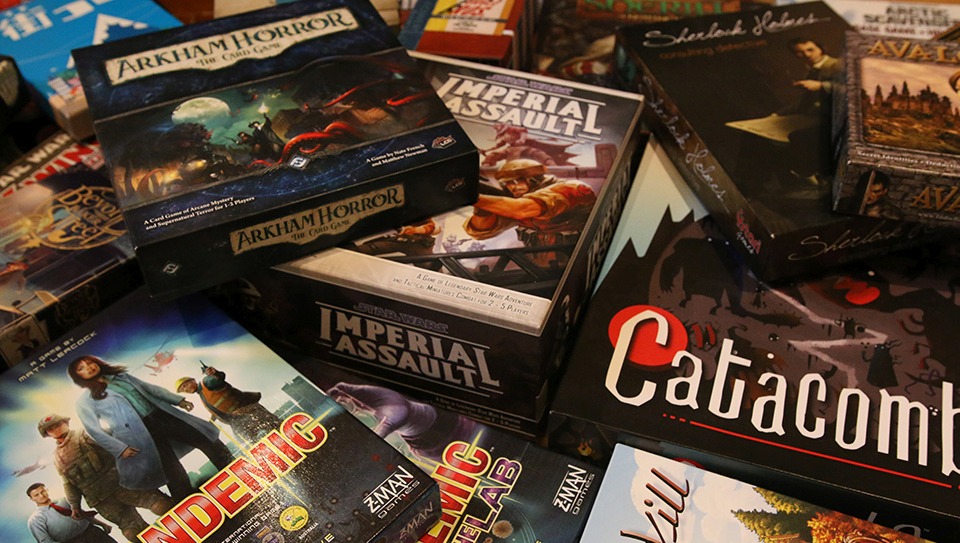 [Following on from our expedition into Quinns' board game collection and the polite visit to Paul's, it's now Matt's turn. Enjoy, everybody!]
Matt: Contrary to popular belief, I am not a man of infinite luxury. Paul has an entire cupboard just for games - Quintin has a cavernous loft to explore. Many have climbed that ladder and never been seen alive again, fading away to become a new addition to the dark and dusty collage of cardboard and bones. Basically those boys have space to play with. I however, have a shelf.
But it's a big shelf! Oh my. There's plenty of room in the rest of my flat, but my wife is a bit of a cheery dictator when it comes to interior design - so the sins of the husband must be tidied away. It's occasionally annoying, but it does mean I get to live in a genuinely beautiful, tidy place? Swings and roundabouts, life is compromise.
basically you can dance, you can stress, you can rest, and you can die
Today we're teaching one of the big boys!
Imperial Assault
(see our review
here
) is an epic box containing your very own Star Wars adventure. One person plays the dastardly forces of the Imperium and is given control of a never-ending hosepipe of henchmen, while up to four more players steer a pack of heroes through a fantastic campaign.
It's not the simplest thing to play, though, so we put together this primer video for the hero team. Step one, invite heroes over. Step two, tell them to watch this. Step three, sit 'em down and start playing!
(Oh, and if anyone want's to replace the Bothan Sniper with something a little more Matt Lees-y, they can do so using this fan art from game designer Jonathan Ying!)
weepinbell, fresh blood, soup stories, beautiful bratwurst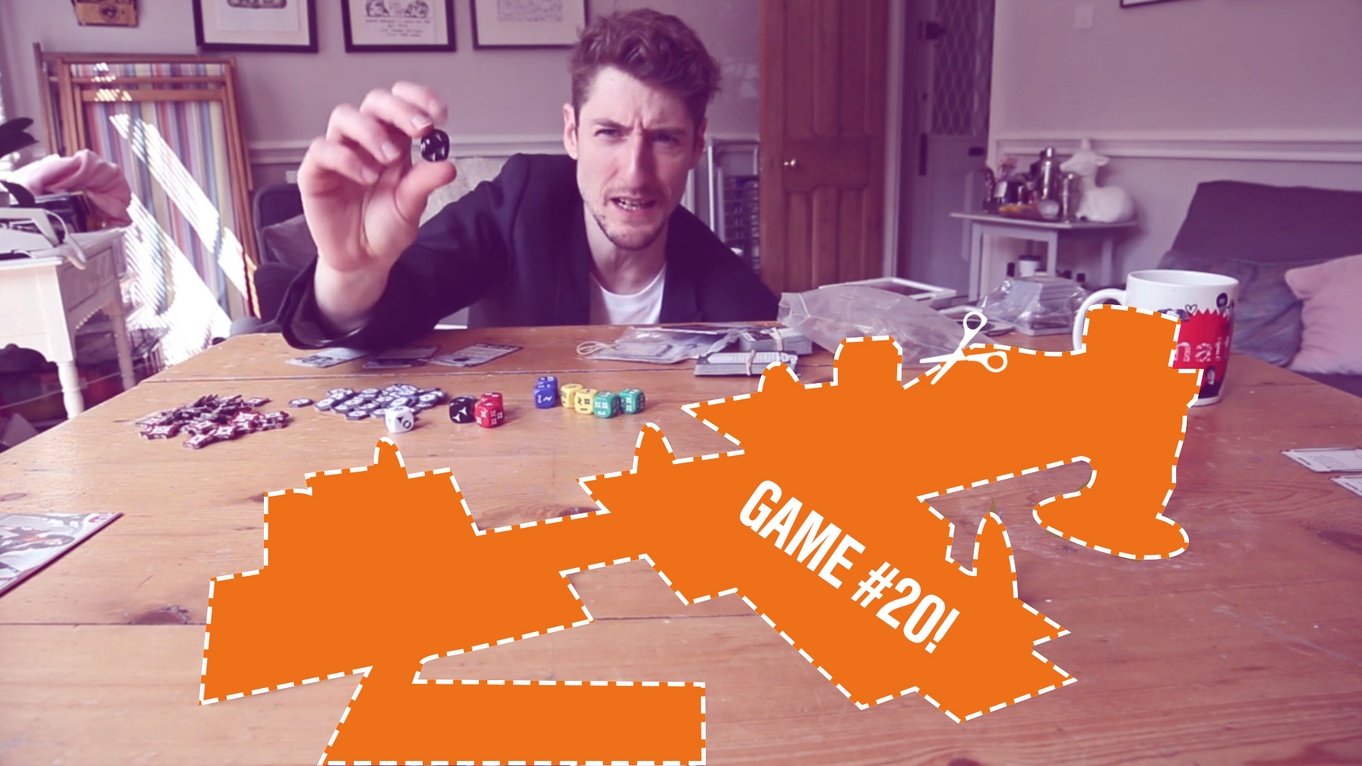 Quinns
: We are entering the teens! Steady as she goes, operator.
Operator: Sir, the site was never built for this! She's going to buckle under the pressure!
Quinns: There's no turning back now. We'd never make it. The only way out... is through.
shame tokens, bee cake, ok it turns out bee cake is good for you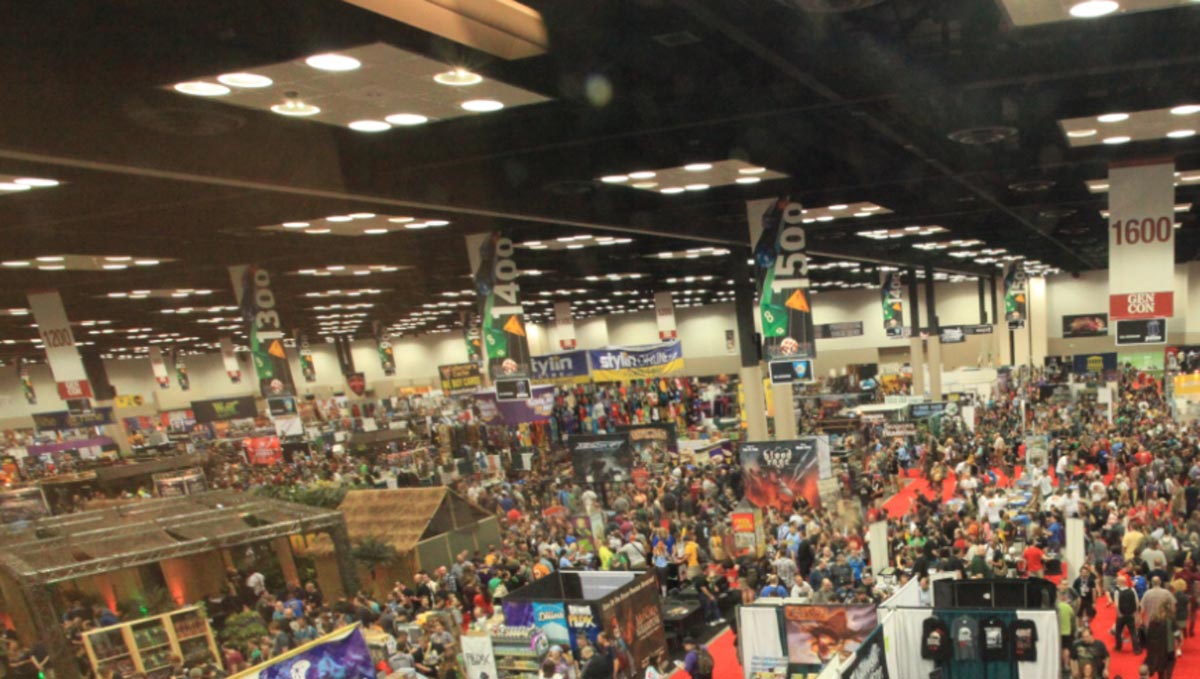 Quinns
: My god. It's 7:00pm here in the UK, I left my soul
somewhere in Detroit
and my legs ache from dragging 25 review copies up the hill to my house. It must be the day after Gen Con!
The live podcast will be uploaded on Wednesday, and our Gen Con special episode will be edited and posted (with a bit of luck) on Friday. Today, let's just see if I can manage the Games News. Where to start? Where to end?
furry dracula, master mind, cat pee, spooke ghosts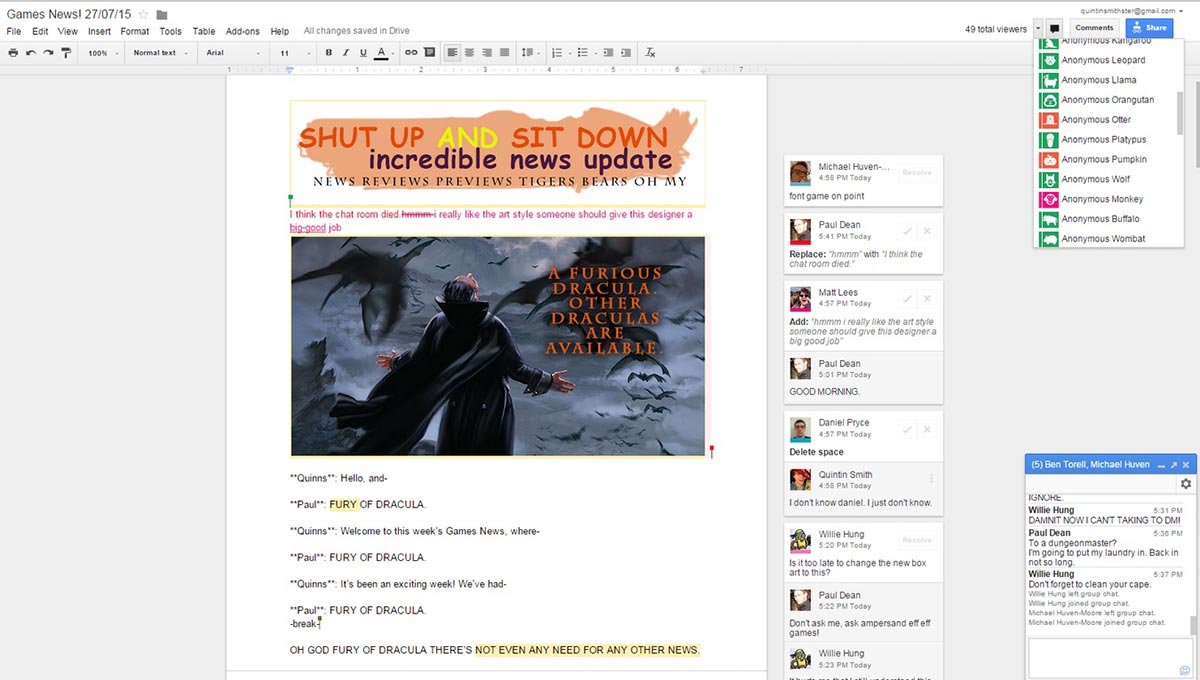 Quinns
: The Shut Up & Sit Down site was down today from 10:45am GMT to 5pm GMT. That meant we couldn't access the backend, so we couldn't write the news.
So we did it in this Google Doc instead
.
It's been a FANTASTIC news week, though! You must go take a look. Fantasy Flight announced a new edition of Fury of Dracula! Bezier Games announced One Night Ultimate Vampire! There's an amazing article about the English-language reimagining of Mysterium, and we learn about one of board games' most iconic covers.
Enjoy, everybody! And try not to make too much of a mess...
the jism instrument, hair walls, cat doors, cool space parties
After failing to steal a miniature AT-ST in last year's
Gen Con special
, Matt, Paul and Quinns have come together to deliver the definitive, official verdict on
Star Wars: Imperial Assault
.
Is it better than its predecessor, Descent 2nd Edition? Why is Paul grunting at the camera? And why does Quinns look so sad? You'll have your answers to all this, AND MORE.
WARNING: We're currently having our copyright for this video reviewed! This is not a joke. If the link goes down, we'll repair it ASAP. Parody is fair use!
the empire strikes back again but hopefully not for quite as long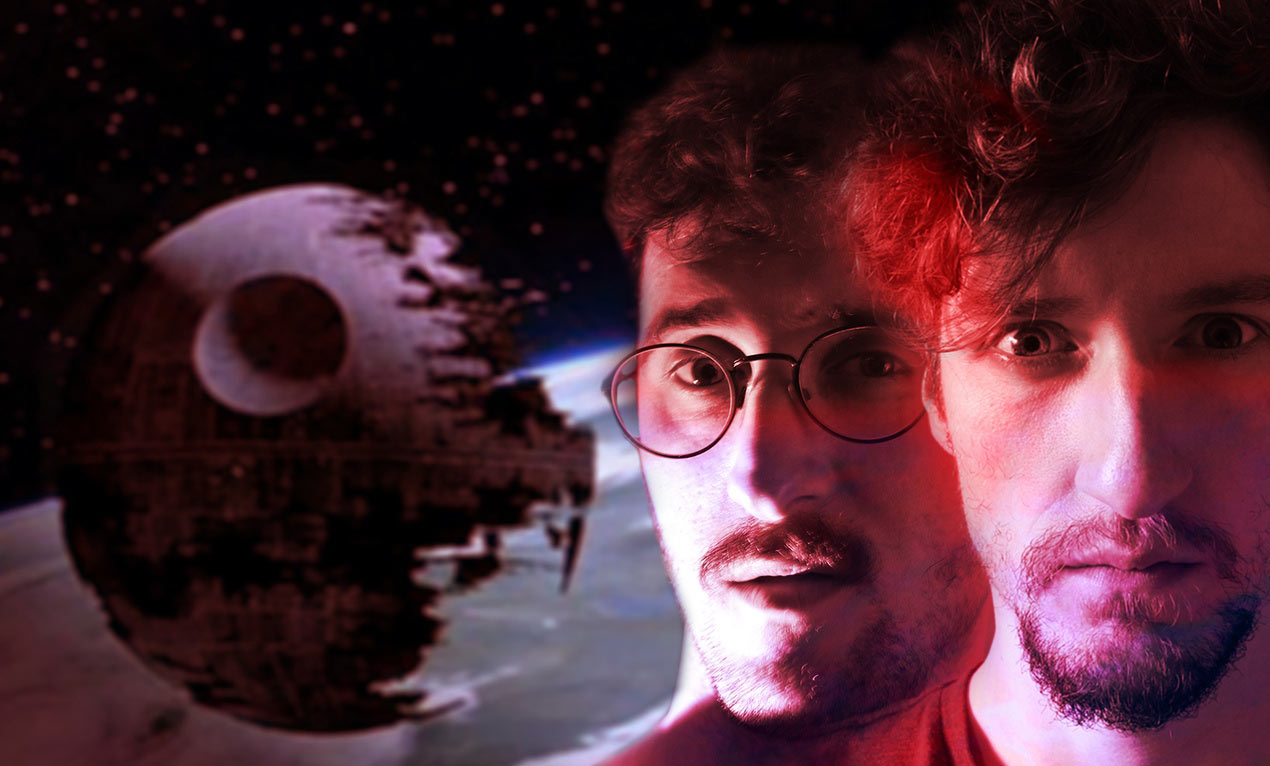 Matt
: Initially, I didn't spot the mistake. Enthusiastically firing out a message that proposed a date for a day of
Star Wars: Imperial Assault
, I was met with five excited replies. I looked at the box. "2-5 players". Bums.
Telling one soul that Christmas was cancelled while their sisters unwrapped a BMX mountain felt too cruel to be any kind of option - I had to make six players work.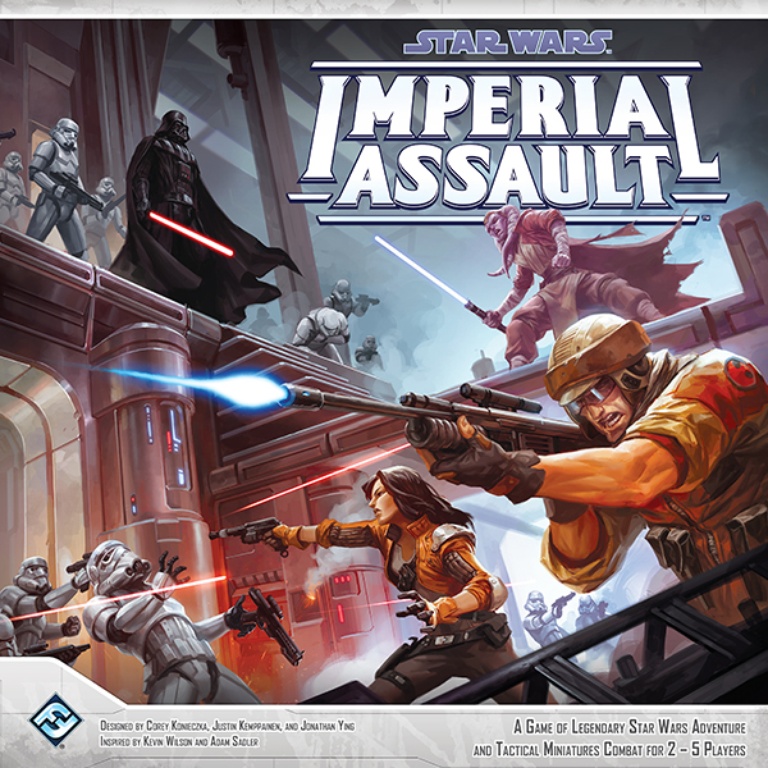 Imperial Assault is a strategy board game of tactical combat and
books, wookies, rooks, rookies
Matt, Quinns and Paul re-unite in a stuffy room to discuss all the marvellous games they've seen on their travels around North America, the forgotten continent.
We get off to a civilized start with Bring Your Own Book and the delicate negotiation of Dragon's Gold, followed by total regression into childhood and the beautiful miniatures and deadly turbolasers of Imperial Assault.
Finally, Matt's heard rumours of a folk game that's all about ruining things. But that's all they are… rumours…
Read the full article...