fingernail fortitude, Gosh on a bicycle, oh Uwe!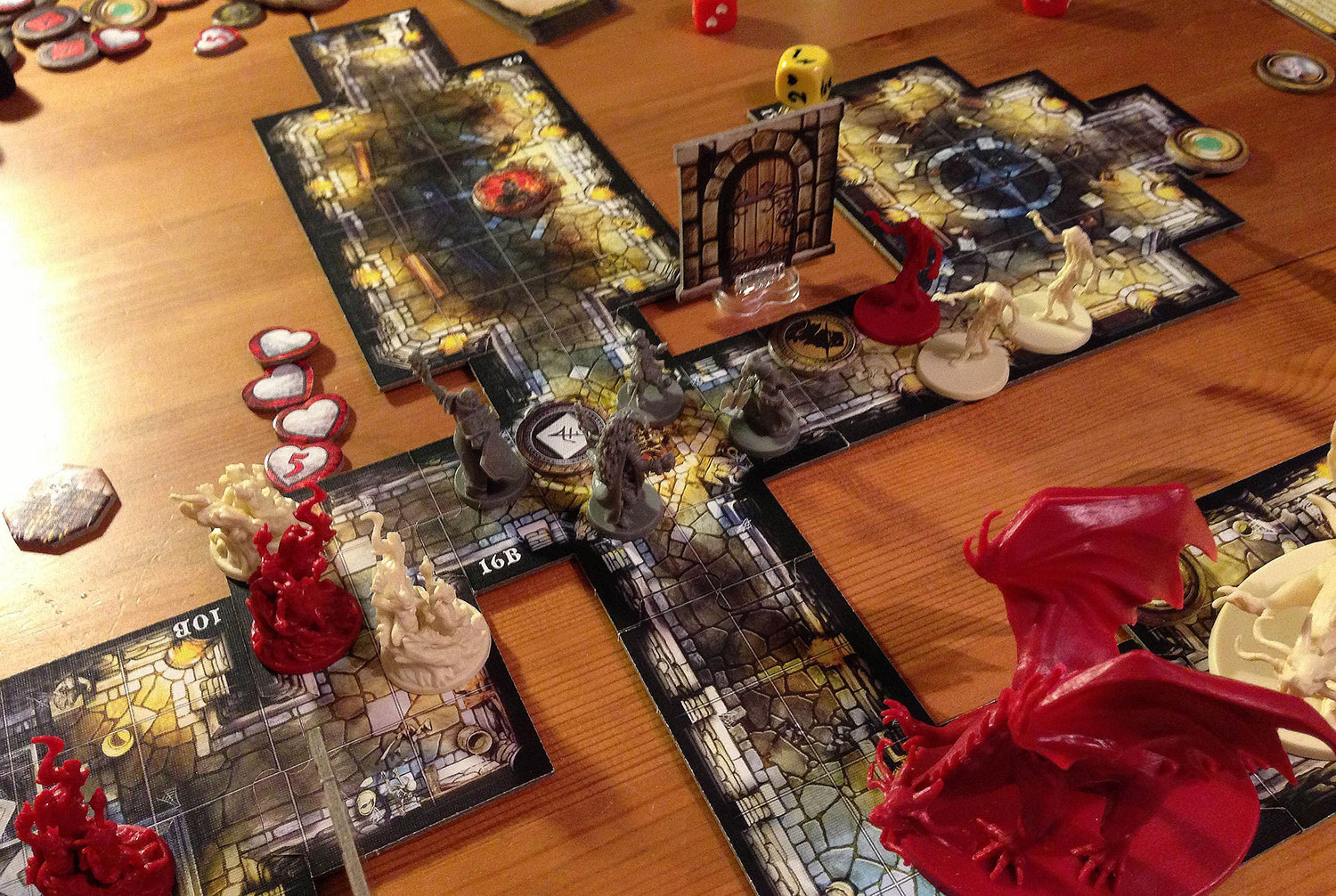 Paul: Our exhaustive look at the games jostling their way about BoardGameGeek's Top 100 continues! Today, we have everything from international illness to urban development to mischievous academics. Oh, and opinions. Always with the sassy opinions. ONWARD.
trilobyte comment threads, indigo livin', night witching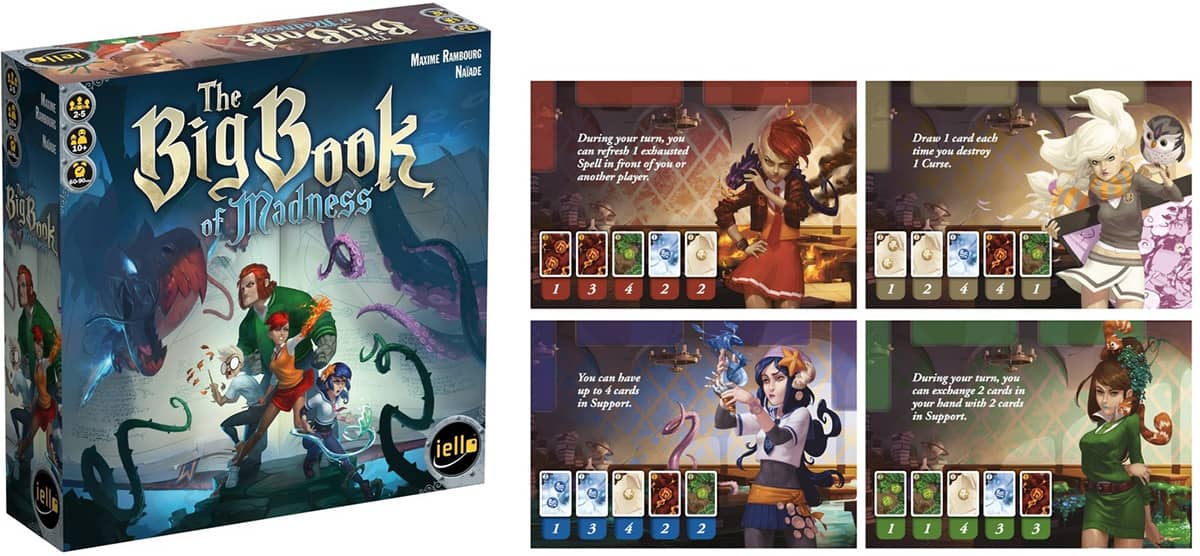 Quinns
: Good morning everybody! News: I've got it, you want it. Let's conduct this transaction like a couple of consenting adults. Stop looking at the door! News is
entirely legal
in the UK.
Board Game Geek News has a Big Book of Madness designer diary up, and goodness me this game looks like a treat. It's a deeply co-operative, Harry Potter-style deckbuilder, but with a more flexible interpretation of deckbuilding that I find very welcome.
Players are attempting to close an evil book and defeat all the monsters spilling out of it, but you're not simply slowly improving your deck as the game goes on. You can improve your deck, or spend your turn putting good cards in your friend's deck, or trying to expunge horrible Madness cards that you'll slowly amass as the game goes on, or actually closing the damn book.
from tron to enron, from love to math, from mysteries to sashimis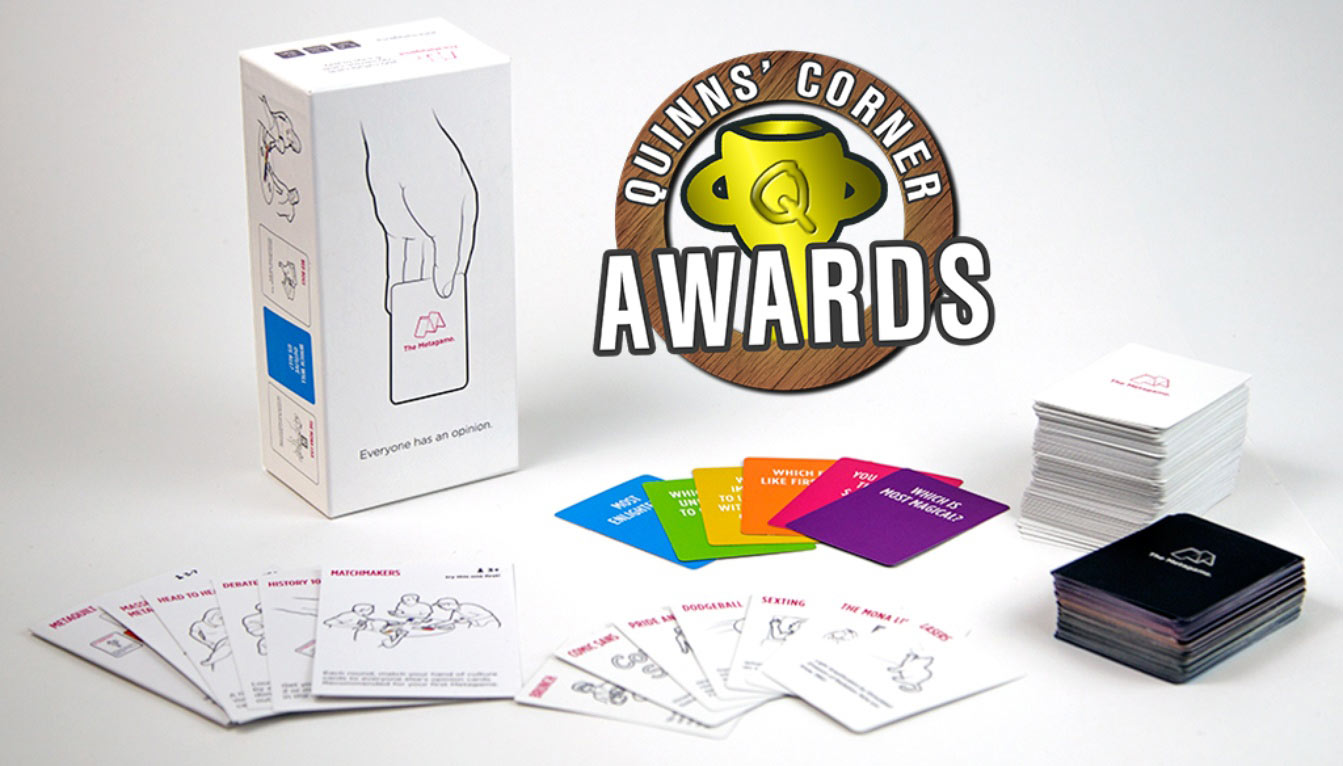 Quinns
: Hello everybody! Take your seats, the show's about to begin.
We get sent twice as many games as we review on SU&SD. We cover the good games and set fire to the bad ones, but there's a sort of purgatory in between of games that don't get reviewed and pile up in my corner.
Maybe a game's too interesting for me to burn it. Maybe it's too similar to something we just reviewed. This is what lead to 2013's Rapid Review Special Episode- a big, weird release valve of a video that let me reclaim my corner for a hot minute and put a pot plant there.
That time has come again. Today, SU&SD is proud to present no less than seven reviews of the best and weirdest games to be found in my corner.