Scientists have confirmed it's bonkers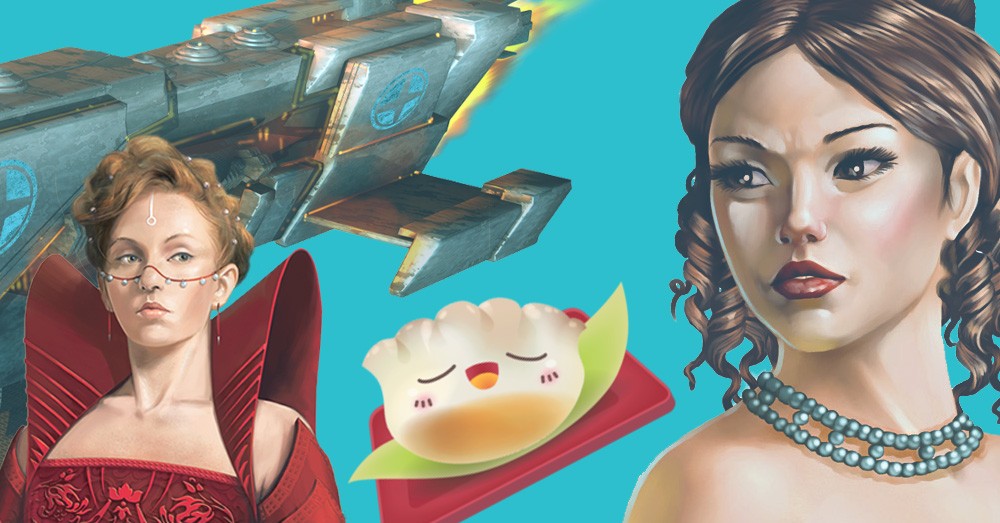 Paul: Hot summer strawberries! It's the middle of August, the sun is (sometimes) in the sky (here it's mostly just windy) and
this
is the season that you finally get into board games. It's an intimidating prospect: you've eyed those enormous boxes on the shelves with price tags that would make a banker blush, but this really doesn't have to be a hobby that destroys your wallet.
Wait! What's that noise? An approaching siren? An… ice cream van?! It's me pedalling furiously toward you in the Shut Up & Sit Down Budget Bus, adding a host of surprising prices in this sequel to our indispensable article, How To Build an Amazing Board Game Collection for $10. GET ON BOARD.
big or small, wood or plastic, candle or no candle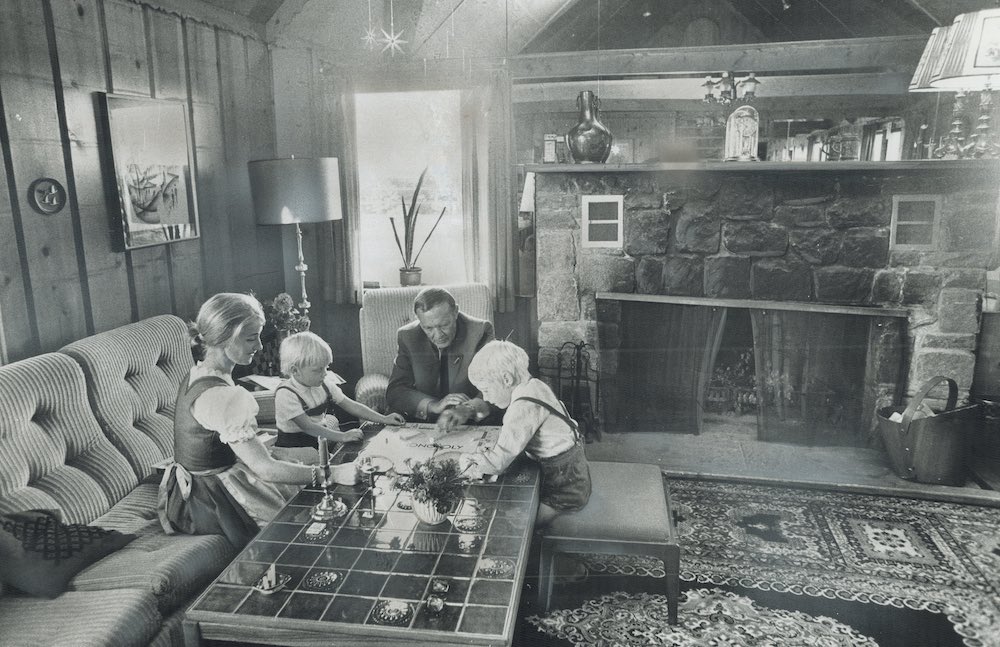 Quinns:
Christmas is almost upon us, everyone! That sweet stretch of the calendar where board games take center stage, or at the very least
share
the stage with potatoes and Jesus Christ.
Are you thinking about buying a new game to play with your relatives? Or are you wondering which game to buy for the stalwart board game collector in your life?
Either way, we've got you covered with the below holiday game guide. Enjoy, everyone!
quinns in bed, paul in iceland, the pearple's choice, a shocking twist
Hold onto your listicles, Paul and Quinns are celebrating the 50th ever Shut Up & Sit Down podcast (by recording a podcast (they are unimaginative)) and we want you to join us!
In this tawdry tornado of numerology the site's aged founders discuss Spyfall 2, Tyrants of the 1derdark and the Final Fantasy Trading Card Game (which has numbers in it) before dropping their respective top 5 board games of 2016. We'll warn you now, make sure you're sitting down when you hear Quinns' number one.
If anyone can't bear the wait until podcast #51, here are the winners of the Pearple's Choice Awards.
Enjoy, everybody!
Downton Abbey, an accident, 300 games, 800 spiders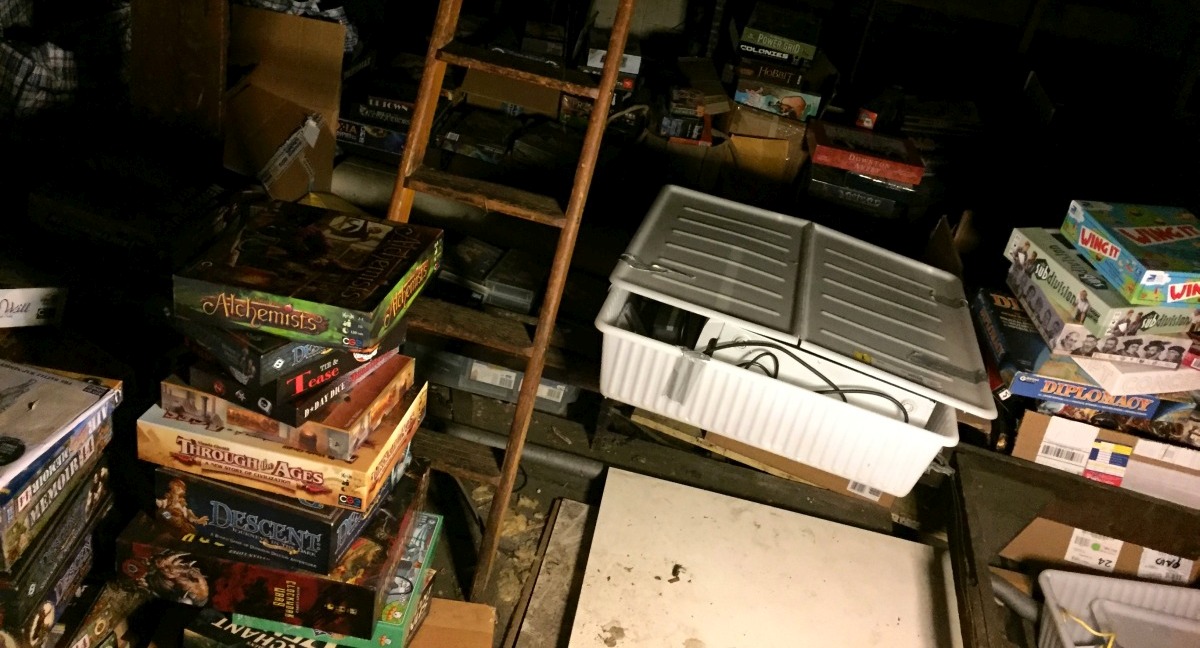 Quinns
: Ladies and gentlemen, roll up! It's time for a new series where we take a look a team SU&SD's board game collections. Come and see! Be amazed. Be aghast. Be envious. Comment with thought-provoking assertions like "why do you have that game it is bad".
You guys will have seen my collection in the background of loads of SU&SD videos, but I don't think you've seen the work that goes into it. Come with me today as I perform... a CULL.
magic bowls, the anger engine, barnacles and broccolis, sex mermaids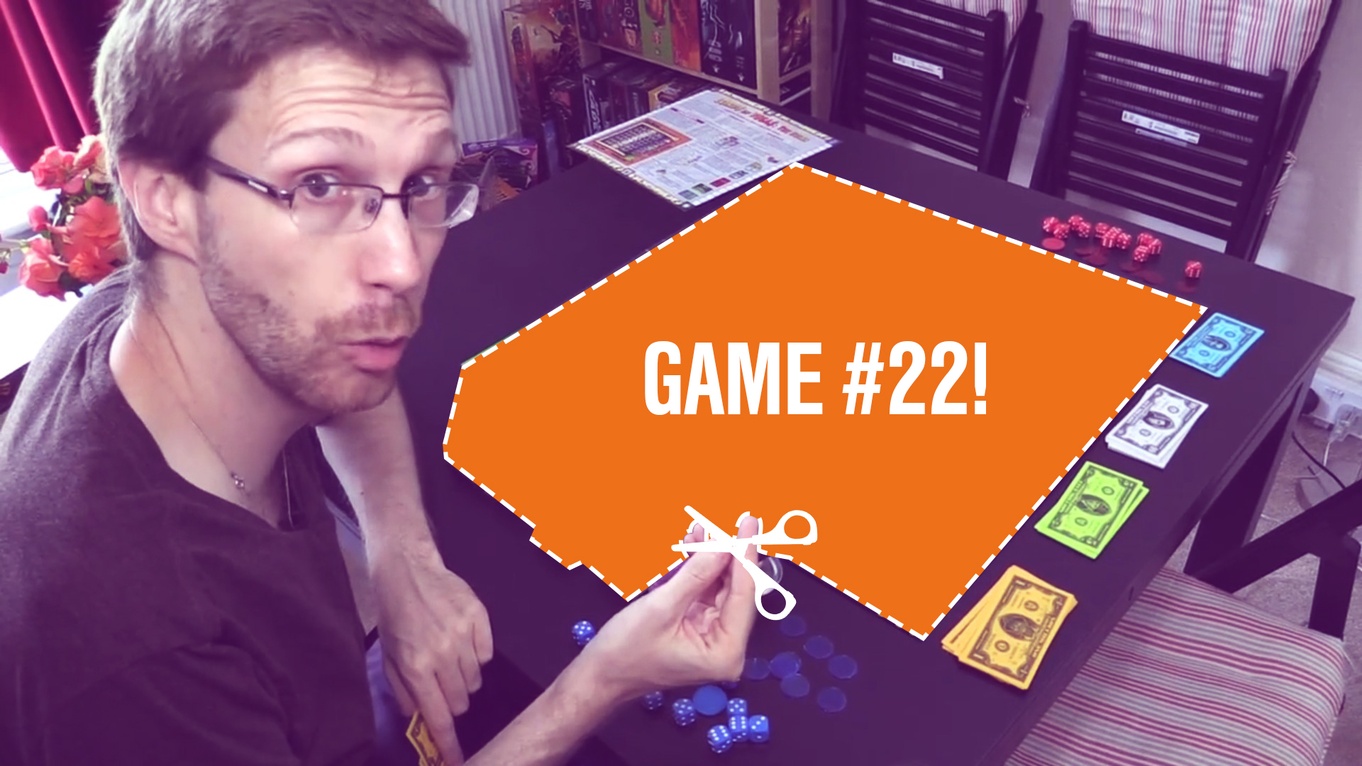 Quinns: Alright, we're proceeding into the twenties. Keep your arms and legs inside the article at all times. If you feel sick stop reading immediately, make a cup of tea and add the Forgetful Mixture we taught you how to make in your induction.
Matt's dangerous gambit, wooden jelly, tripping bowls
You ever eat Nerd Rope? Just an endlessly long, glutinous tongue, speckled with sour little gobbets?
That's basically the 30th ever SU&SD podcast. On this lengthy journey of no less than one hour and one minute, we discuss the absence of bitterness in the magnificent Forbidden Stars. We chat about the sheer joy of Funemployed (alas, we're still waiting on the European release), and the sweet coloured pebbles of Trajan. The Saturday morning cartoon-looking reimagining of Catacombs has reached us, too, complete with a wooden jelly cube! And of course, Spyfall snuck into the mix.
WARNING: Your RDA of SU&SD podcasts is 0.2 a day.
Read the full article...
samantha mumba, you better belief, indubibably, the worst hotel
The English language version of
Spyfall
is finally available! ...And stock has immediately drained out shops the world over like a vodka martini through a sieve.
Don't worry, friends! Operating in a dangerous web of international intrigue, and with a little help from Starlit Citadel, Team SU&SD has secured a review copy. At last, we're here to tell you if this party game live up to the hype.
industrial rubber bands, beauteous mutants, the worst spies, montana
First things first, huge thanks to Vitaliy Zavadskyy for gifting our podcast with some magical intro and outro themes. The UK finally has a second radio show to be proud of after the BBC World Service.
In this episode Paul's been hard at work testing Spyfall, Panamax and The Witcher Adventure Game as well as continuing to plumb the depths of the new edition of D&D.
Meanwhile, Matt and Quinns do their best to get in his way. Quinns wants everybody to play his new on-air banana game and Matt needs to talk about corpses, churches and bushes.
Read the full article...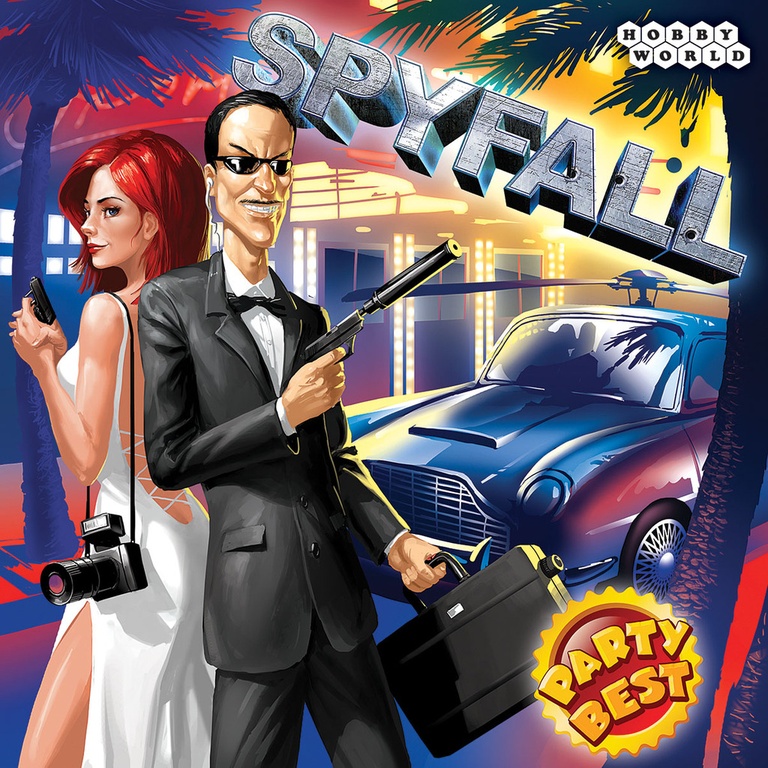 Spyfall is a party game unlike any other, one in which you get to be a spy and try to understand what's going on around you. It's really simple!
Spyfall is played over several rounds, and at the start of each round all players receive cards showing the same location — a casino, a traveling circus, a pirate ship, or even a space station — except that one player receives a card that says "Spy" instead of the location. Players then start asking each other questions — "Why are you dressed so strangely?" or "When was the last time we got a payday?" or anything else you can come up with — trying to guess who among them is the spy. The spy doesn't know where he is, so he has to listen carefully. When it's his time to answer, he'd better create a good story!
At any time during a round, one player may accuse another of being a spy. If all other players agree with the accusation, the round ends and the accused player has to reveal his identity. If the spy is uncovered, all other players score points. However, the spy can himself end a round by announcing that he understands what the secret location is; if his guess is correct, only the spy scores points.
After a few rounds of guessing, suspicion and bluffing, the game ends and whoever has scored the most points is victorious!
sneaky subs, tired hawaiians, how to shoot friends and influence people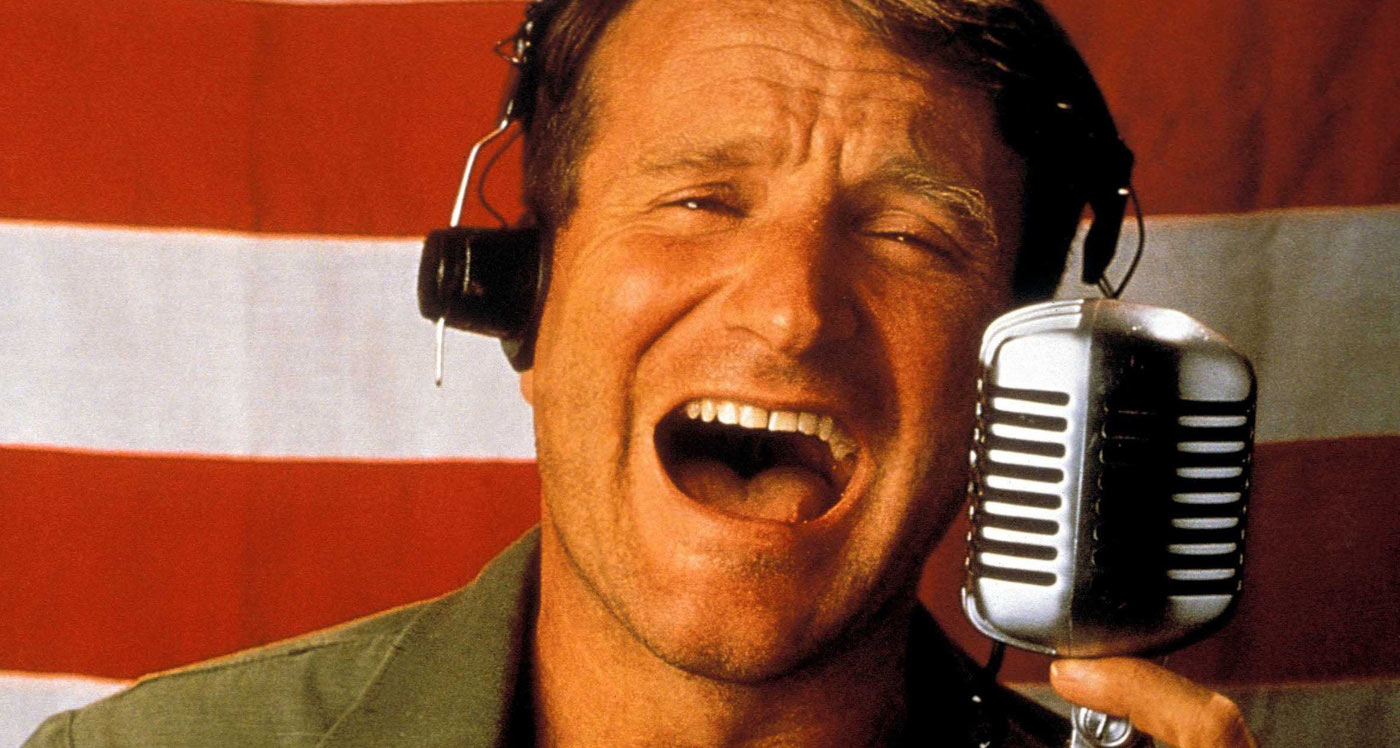 Quinns
: GOOOOD MORNING TABLE GAMERS!
Welcome to the official start of SU&SD's year! We've been up to all kinds of unofficial business while you've been away, of course. Yesterday I had some friends over to try the print'n'play version of Spyfall, and the week before Matt experienced Fluxx for the first time. He didn't have to tell us. When we saw him he had tears streaking his face, and kept asking "Why?" over and over, looking for meaning in his shattered life. It was Pirate Fluxx, too. Do leave him some kind words in the comments.
But you're not here for news about us, are you? About us and our lives and the inescapable entropy afflicting our corporeal forms? You're here for the hottest scoops in board gaming news and I, for one, wouldn't dare to waste your time.