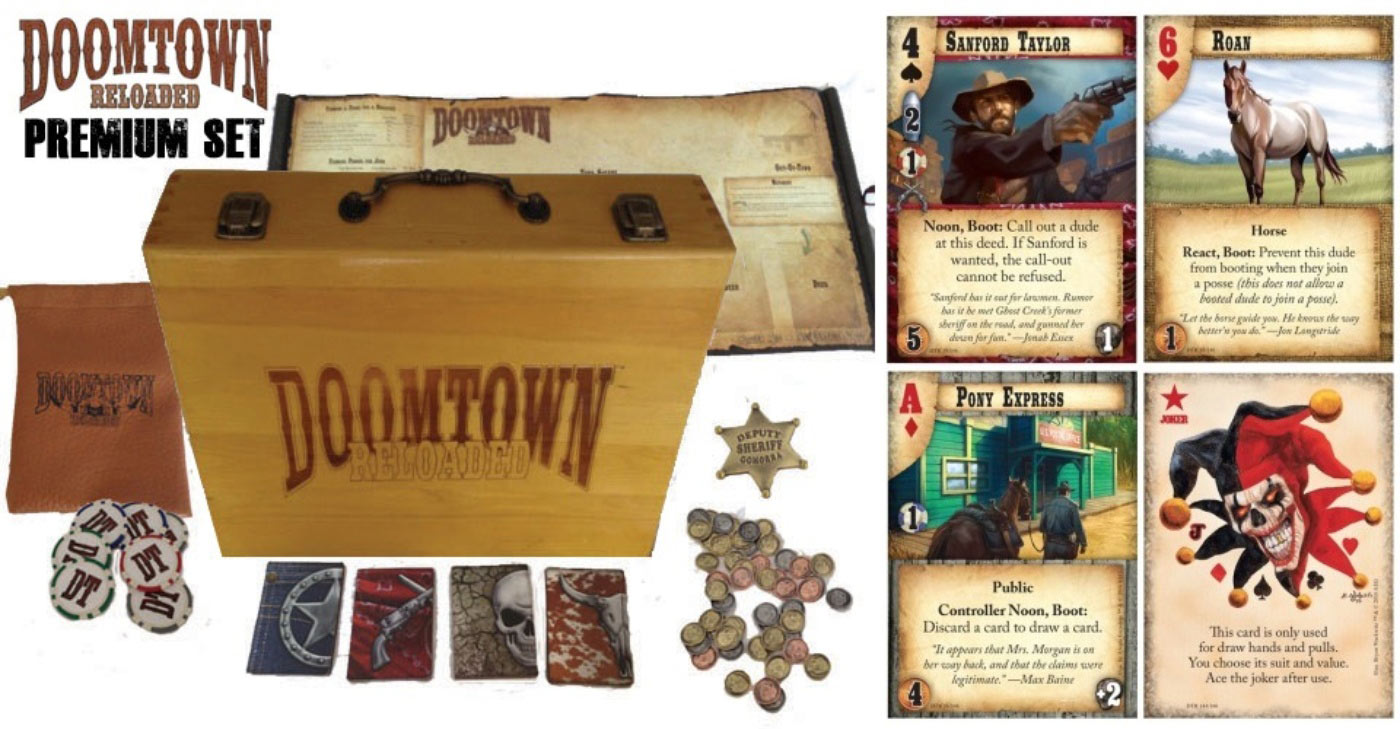 Quinns: Wow. 14 days in and Team SU&SD is out of the running in our month-long watergun hitman tournament. That was… an unexpected ending. Expect a video in a few weeks, featuring nature documentary-like footage of Paul executing his prey.
We kick off the news today with the unveiling of the "Premium" edition of Doomtown: Reloaded. Look at it up there! Originally a collectible card game of Lovecraftian cowboys which ran from 1998 to 2000, Doomtown will come back from the dead this Summer in a new, "expandable" format.
In other words, publishers Alderac are aping what Fantasy Flight have done with their collectible card games, where randomised booster packs are ignored in favour of healthier fixed expansion packs.
"Have you felt the weight of this thing?" Alderac CEO Perk Bojangles did not say yesterday to the assembled press. "I killed an intern with one of them. One blow! Back of the head! Pow."
Read More