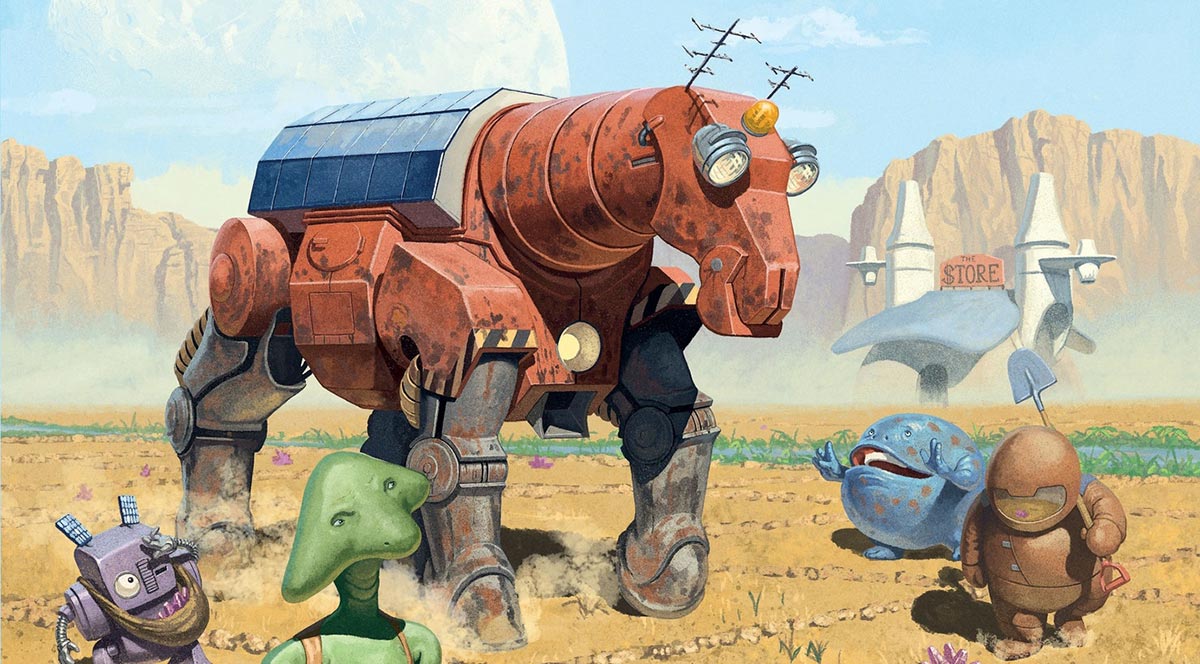 Quinns: Have you finished putting on your make up? The Games News is about to start!
Paul: No! You used up all the rouge, you rogue, I don't know my lines and this leotard doesn't fit me at all.
Quinns: That's a bandanna. Listen, you're gonna do great! You know the words to the first musical number, right? The one about the newly announced M.U.L.E. board game?
"There's a game / There's a new game / It's about a roooobot donkey"
Read More