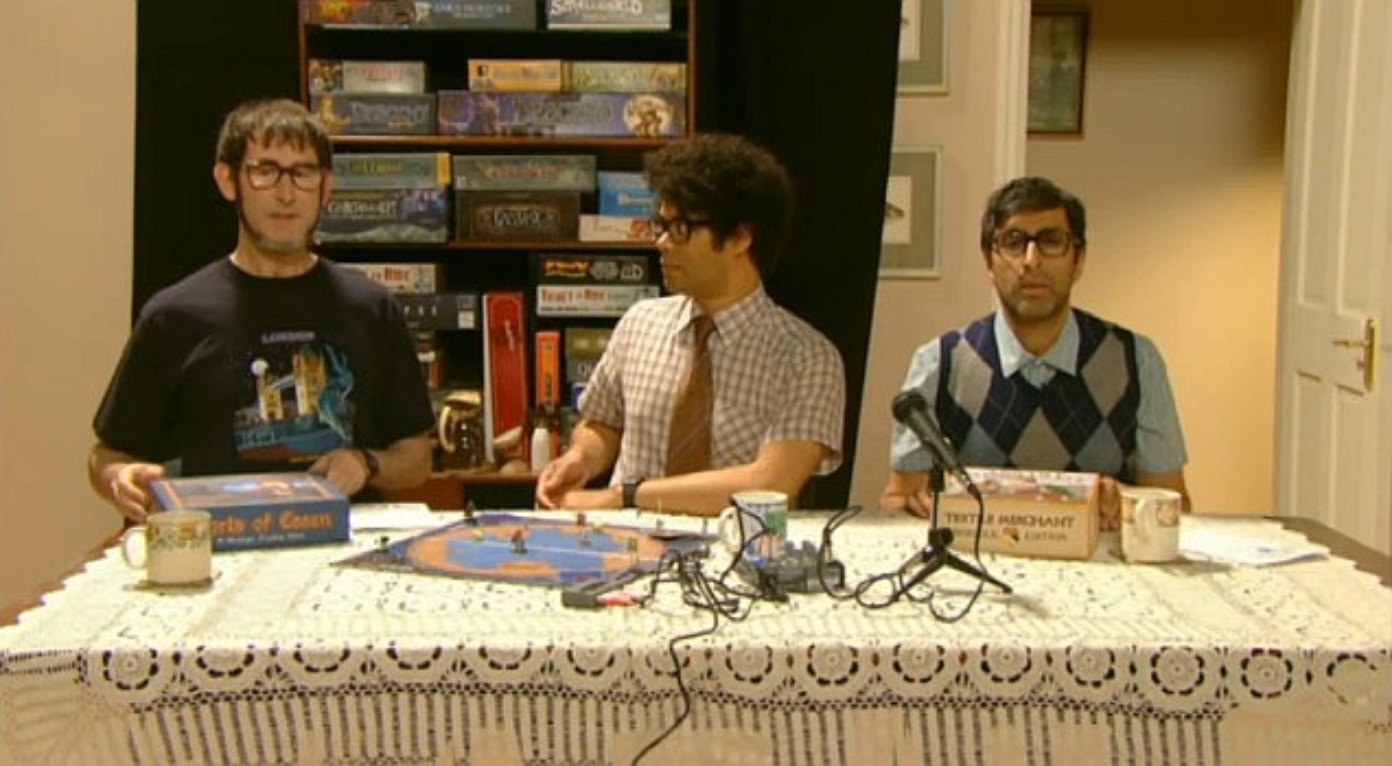 Quinns: Forget the new game announcements from famous designers! Let's start with the big news, which is, of course, GAME BOARD.
The last-ever episode of excellent UK sitcom The IT Crowd aired on Friday, and you can watch it online right here. It was a brilliant double-length special, but much more importantly, it featured a scene making fun of online board game review shows.
It's the best thing we've seen all month, and not just because we've heard from the writer himself that he likes Shut Up & Sit Down, and is explicitly not making fun of us. Which is at once a relief and kind of a shame?
Read More