probing polyps, Deceptive or derivative, barrelling toward middle age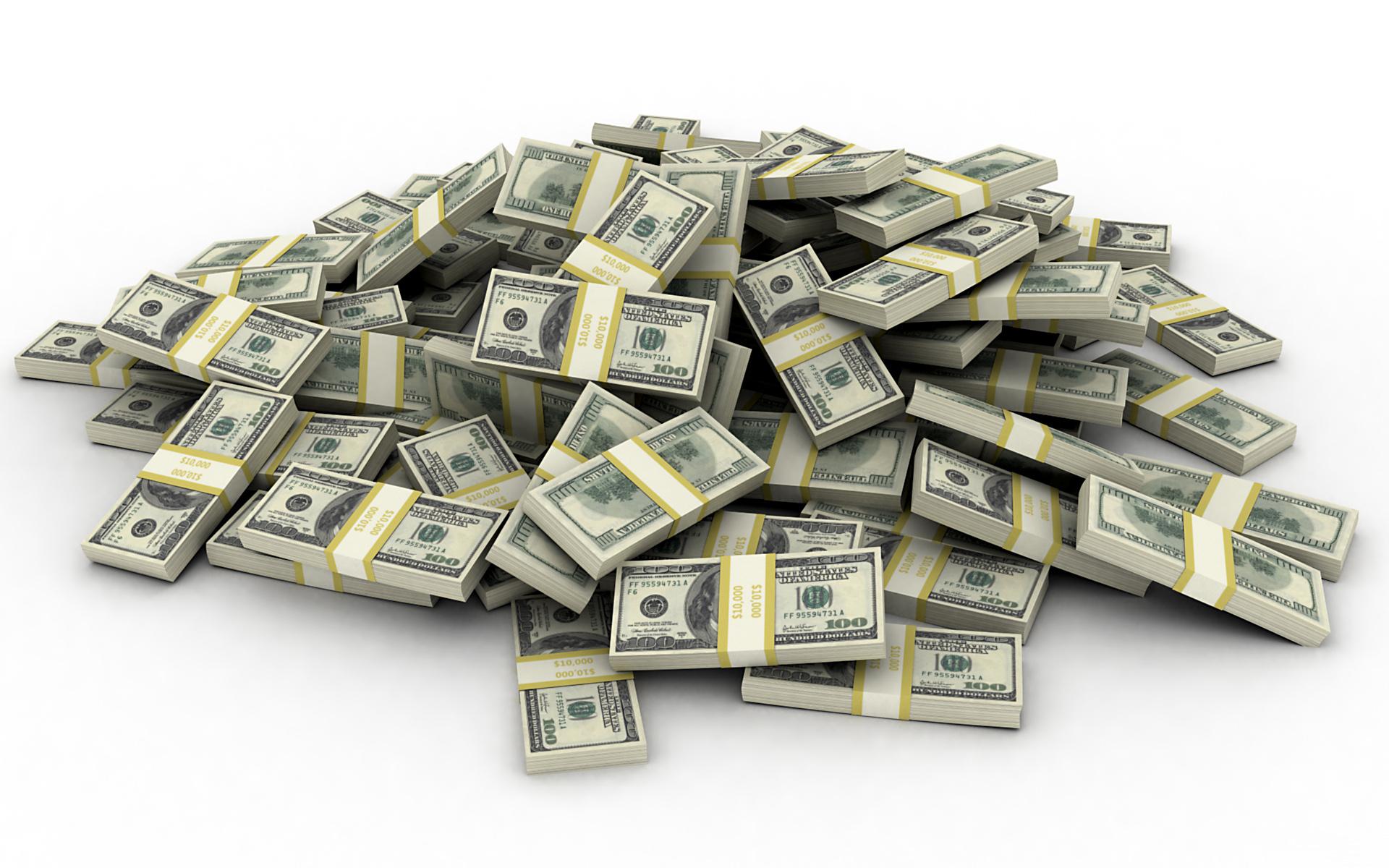 Paul: Hello and welcome to another fresh and frothy Games News (the last one written by me on the Western side of the Atlantic for a little while yet). We have all sorts bubbling up this week, from interesting new releases to controversial accusations, but we can't possibly lead with any other story but this one:
It looks like publishing giant Asmodee are up for sale.
50s scoffing, flaccid accusations, painful wretched metal body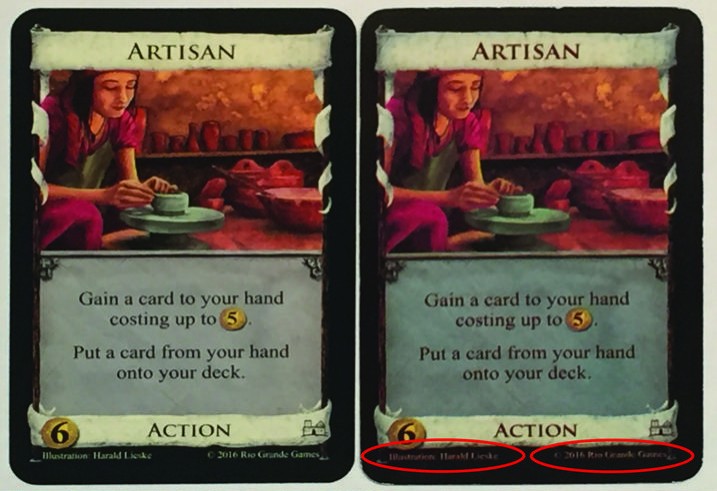 Paul
: Happy New Year, one and all! As I turn the lights back on at Shut Up & Sit Down, stoke the boilers and put the hamsters back on the treadmills, I watch our site slowly coming back to life. The gears turn, the pistons thrust and the Supercomputer blinks back into a state of self-awareness, giving for just one nanosecond a familiar scream that signals the eternal understanding that it will be forever trapped inside its painful, wretched metal body.
I hope your 2018 has started well! The news has been piling up in drifts, so I've scooped out some of my favourite bits. Feel free to leave any more stories you are particularly excited by in the comments below!
Rose flavours, scandalous mermaids, bee kerplunk, pip's pandemic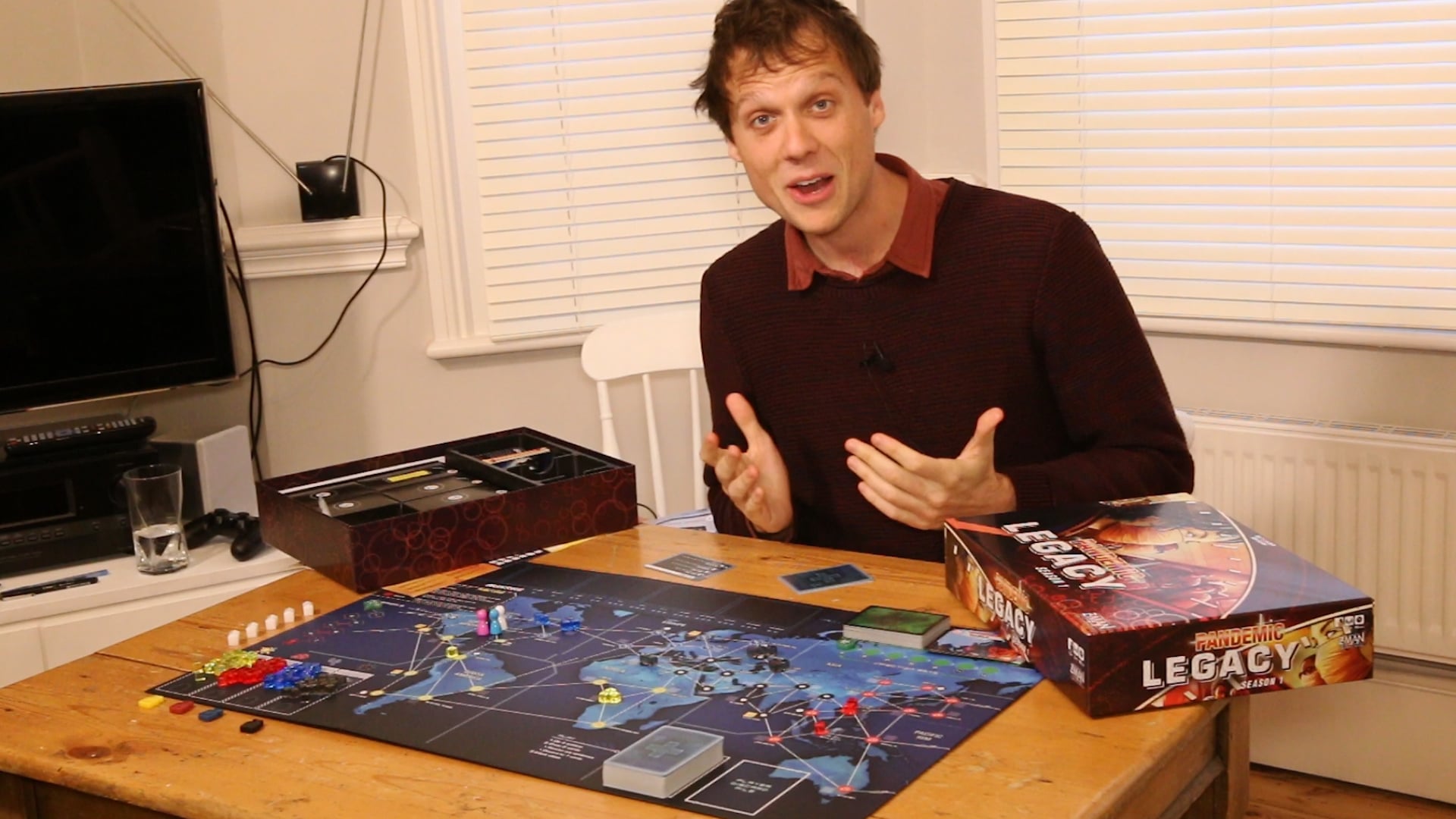 Paul:
Gawd, I love BGG. It's one of my favourite gaming places on the internet and this has been a fascinating journey.
Quinns: It's an astonishingly rigorous database. As if IMDB was combined with a... an educated mosh pit, but with a set of scales in the corner that told you how much every actor weighed.
As we close out this feature, I'm simply left wanting to play more board games. Which is surely the best possible result.
indigestion expansions, cardboard cloth, sad wolves of the 1990s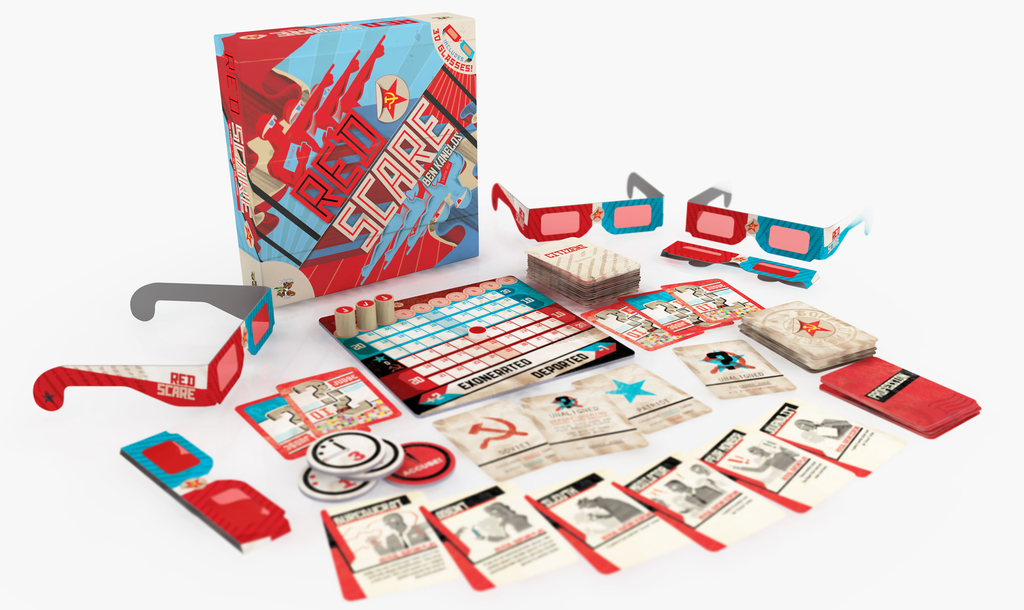 Paul
: Oh my GOODNESS
Red Scare looks very interesting indeed
! This is officially Paul's Most Exciting Game of the Week, without a doubt, with its fancy social deduction, special glasses and double agents. SPECIAL GLASSES, I hear you shout! In glee! In awe!
Y'see, everybody is playing a team of FBI agents who know that somewhere in their midst are communists that they absolutely have to rat out. Everybody sports a special pair of glasses and, depending upon which ones you wear, you can read certain secret text written on some of the game's many cards, while remaining completely blind to other text. This is a wonderfully simple idea and I'm immediately thrilled at the idea of players trying to convince one another of what they can or can't see, blusteringly bluffing and desperately trying to get someone else to confirm (or deny) that things are (or aren't) what they seem.
Quinns: What a concept, indeed! I'm very excited to test this box from first time designer Benjamin Kanelos. If you were wondering about the box's striking appearance, this is actually yet another work from Ian O'Toole, who does the layout and illustration for all the breathtakingly lovely new Vital Lacerda games like Vinhos Deluxe. What a guy.
Are we entering an age where artists get as much kudos as designers? Being an enormous fop, I hope so.
always be certain, from like a thicket or something, scythiest
Things turn very bad indeed when Paul goes outdoors in an attempt to review the Kickstarter megahit
Scythe
. What does he make of this tremendously successful title, with its giant mechs, slaving peasants and very helpful bear? Can it live up to its tremendous reputation?
And what happens to us when we die? That's nothing to do with the video. Just asking. Have a lovely weekend!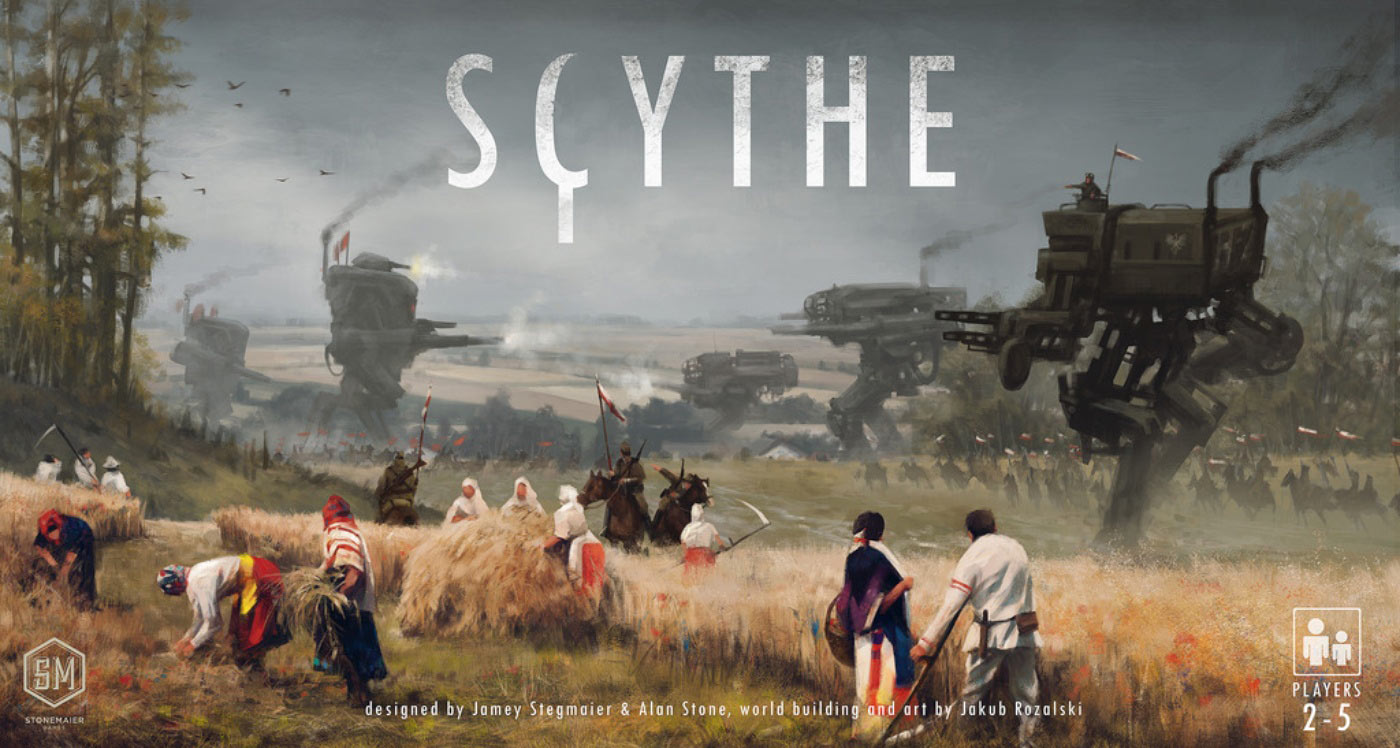 It is a time of unrest in 1920s Europa. The ashes from the first great war still darken the snow. The capitalistic city-state known simply as "The Factory", which fueled the war with heavily armored mechs, has closed its doors, drawing the attention of several nearby countries.
Scythe is a Worker Placement/Economic Engine board game set in an alternate-history 1920s period. It is a time of farming and war, broken hearts and rusted gears, innovation and valor. In Scythe, each player represents a character from one of five factions of Eastern Europa who are attempting to earn their fortune and claim their faction's stake in the land around the mysterious Factory. Players conquer territory, enlist new recruits, reap resources, gain villagers, build structures, and activate monstrous mechs.
Each player begins the game with different resources (power, coins, combat acumen, and popularity), a different starting location, and a hidden goal. Starting positions are specially calibrated to contribute to each faction's uniqueness and the asymmetrical nature of the game (each faction always starts in the same place).
Scythe gives players almost complete control over their fate. Other than each player's individual hidden objective card, the only elements of luck or variability are "encounter" cards that players will draw as they interact with the citizens of newly explored lands. Each encounter card provides the player with several options, allowing them to mitigate the luck of the draw through their selection. Combat is also driven by choices, not luck or randomness.
Scythe uses a streamlined action-selection mechanism (no rounds or phases) to keep gameplay moving at a brisk pace and reduce downtime between turns. While there is plenty of direct conflict for players who seek it, there is no player elimination.
Every part of Scythe has an aspect of engine-building to it. Players can upgrade actions to become more efficient, build structures that improve their position on the map, enlist new recruits to enhance character abilities, activate mechs to deter opponents from invading, and expand their borders to reap greater types and quantities of resources. These engine-building aspects create a sense of momentum and progress throughout the game. The order in which players improve their engine adds to the unique feel of each game, even when playing one faction multiple times.
hair-in-mouth game, finger-in-mouth game, pharmaceutical t***s
Like the plot of every time-travel movie ever, Matt and Quinns have officially gone
too far into the past
and may never be the same again.
In this unusually raunchy edition of the acclaimed SU&SD podcast the pair discuss/complain about some titans of the 80's and 90's- Space Hulk, Blood Bowl and Magic: The Gathering. Meanwhile, Paul offers much more sedate comments on Scythe and Santorini.
Finally, the group discuss some folk games sent in by an anthropologist... which are played by monkeys. Join us for the critical analysis of Magic, but stick around for our description "Hair In Mouth Game".
Have you played any games from your childhood recently? And were they rubbish?
quinns at the oscars, paul in a gang, alien offices, rare husbands
We don't want to tell you how to live your life but you might want to put on a tie or a string of pearls or BOTH before listening to this 
very classy podcast.
The results of the inaugral Pearple's Choice Awards are in and noteworthy hosts Paul Dean and Quintin Smith discuss the games that won Best Expansion of 2016, Best Reprint and (of course) Best Game. They chat about some old classics they've played over the festive season, like City of Remnants and Galaxy Trucker. Finally, they want to tell you about a folk game that's come all the way from Peru.
2016 has been a spectacular year for board games and once again, next year looks even more exciting. This can't be sustainable. Or can it?
deadly briefcases, doomtroopers, fluffy hats, rapacious awe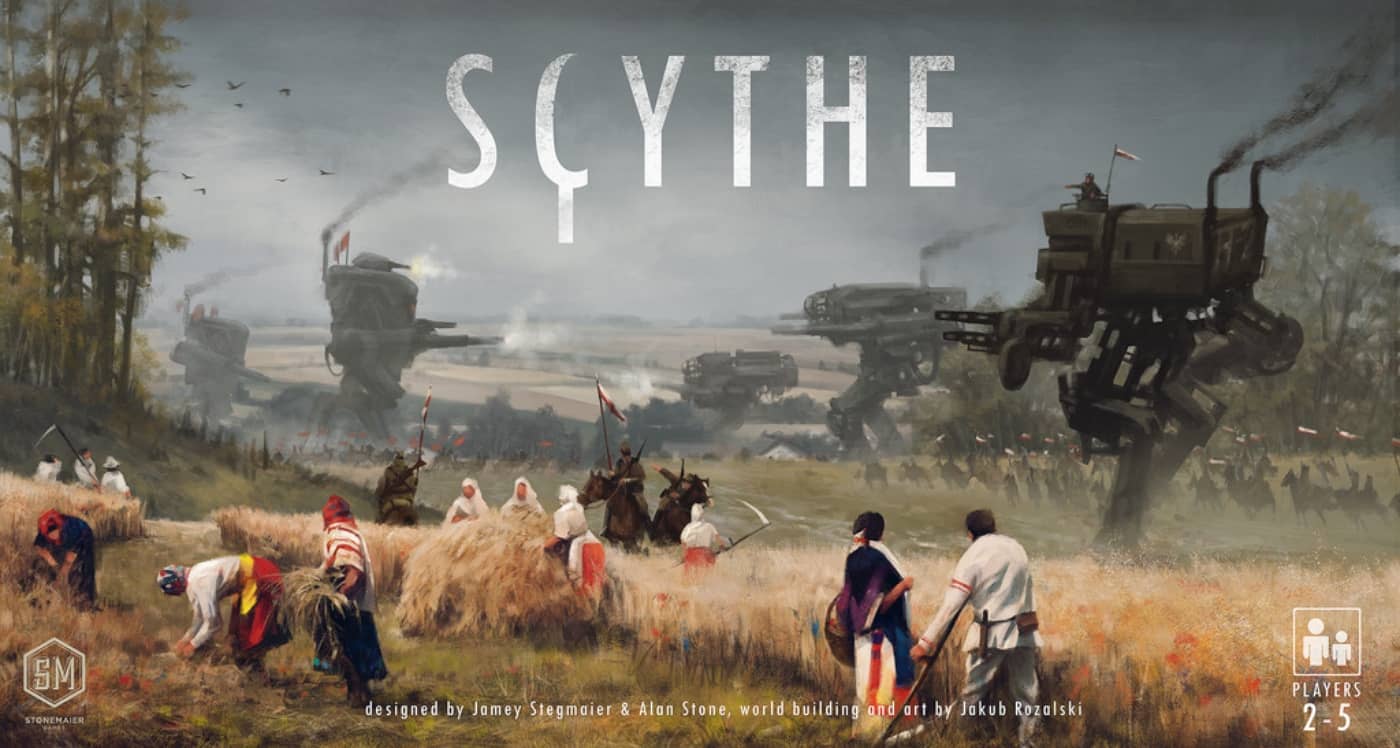 Quinns
: We proceed directly to the big news of the week, do not pass "Go",
definitely
do not collect £200. Put it back!
Stonemaier Games has launched their Scythe Kickstarter upon the waiting world. At the time of writing it's received a million dollars in just six days, and I've never found it so easy to see why.
You have Jakub Rozalski's art and worldbuilding, pairing mechs with a rich tapestry of 19th century Eastern Europe. You have a timely design, offering the economic engine-building of Eurogames with the conflict and theme and tiny mechs that are going to get players excited. You've got a selection of editions to choose from, each of them generous, there's friendly shipping to Europe, Canada and Australia, and you have Stonemaier Games' money back guarantee. Don't like the game after you've played it once? They'll pay for return shipping and refund you completely.
trilobyte comment threads, indigo livin', night witching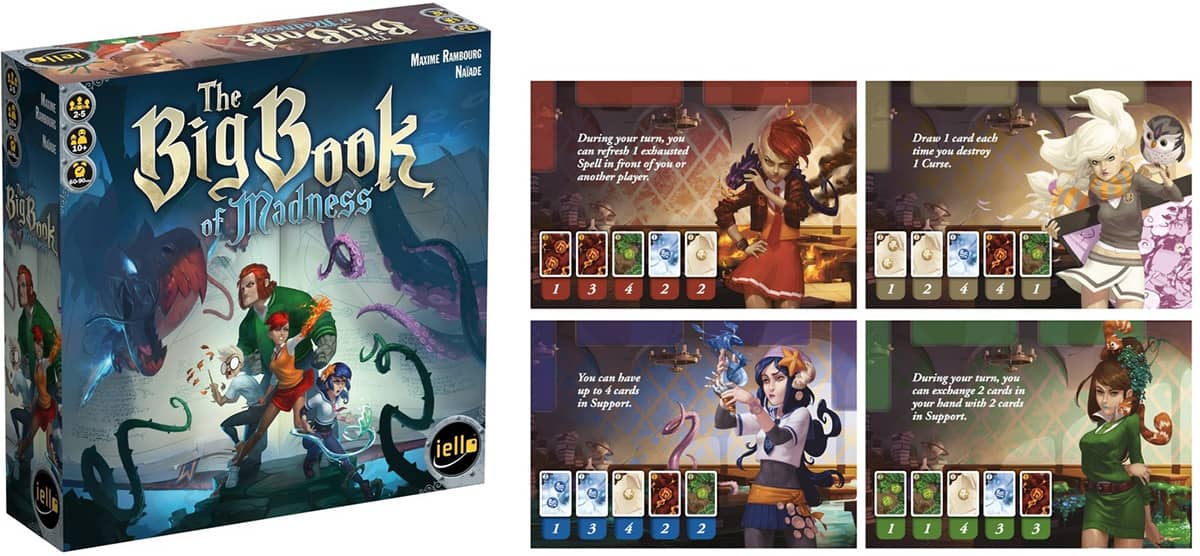 Quinns
: Good morning everybody! News: I've got it, you want it. Let's conduct this transaction like a couple of consenting adults. Stop looking at the door! News is
entirely legal
in the UK.
Board Game Geek News has a Big Book of Madness designer diary up, and goodness me this game looks like a treat. It's a deeply co-operative, Harry Potter-style deckbuilder, but with a more flexible interpretation of deckbuilding that I find very welcome.
Players are attempting to close an evil book and defeat all the monsters spilling out of it, but you're not simply slowly improving your deck as the game goes on. You can improve your deck, or spend your turn putting good cards in your friend's deck, or trying to expunge horrible Madness cards that you'll slowly amass as the game goes on, or actually closing the damn book.