the power of stains, the secrets of jenga, the folly of goblins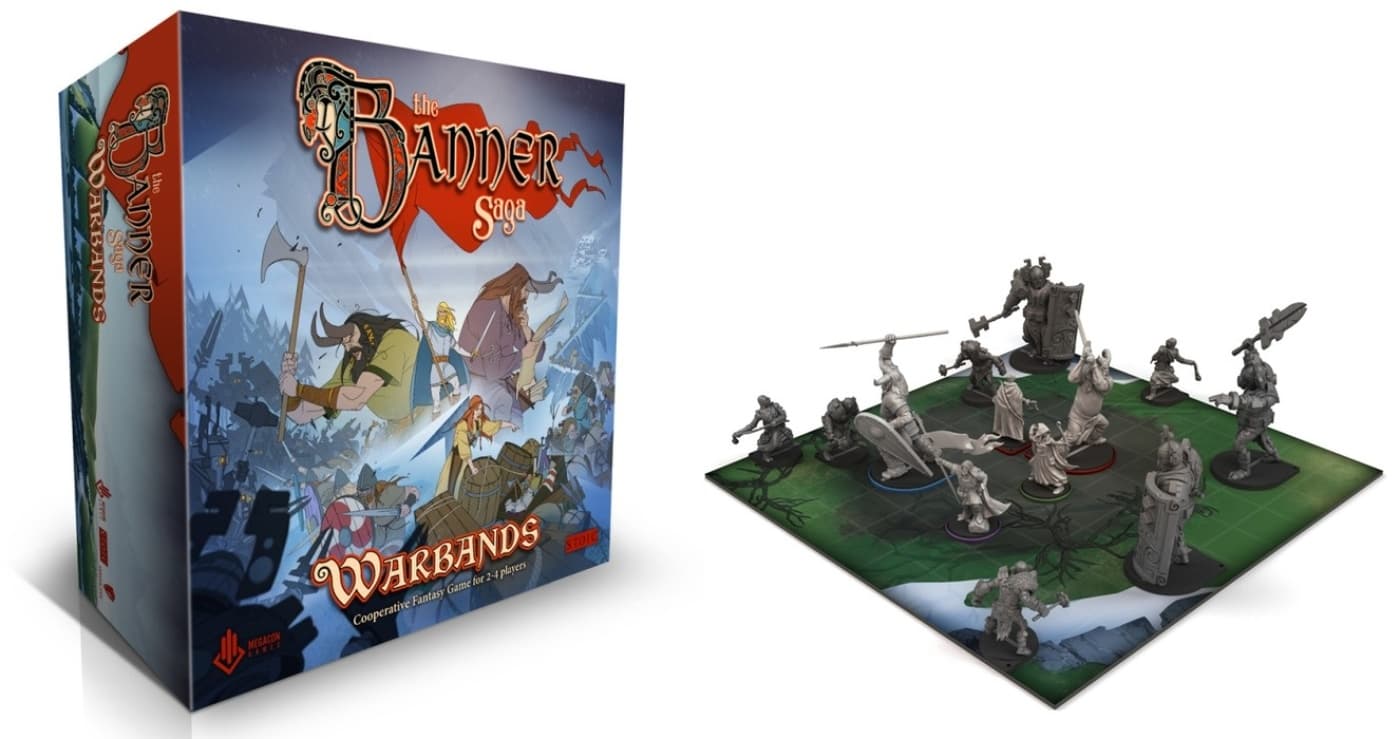 Quinns
: Hello everybody! Shut Up & Sit Down is still four sheets to the wind this week. Paul's off to
Board Game Geek Con
, Matt's recovering from Fantasy Flight's
World Championships
and I'm just back from New York University's
Practice gaming summit
. These are important trips! If you don't check up on Americans they'll be marrying cobwebs and getting stuck behind radiators before you know it.
Fun fact! At Practice I saw a talk by Leslie Scott, inventor of Jenga. Did you know that as Jenga is manufactured, they make sure the bricks are all of varying sizes and weights to make the game work better?
Ah, but you've been waiting so long for your Games News! Not to worry. I may have spent five hours asleep in a cold corner of LAX this morning, but I've fetched some black coffee and classic rock (won't you do the same?) and I'm ready to get to work.
we sell towels, a place for eggs, egg place, hot justice
In August 2014 we traveled to the magical realm of Indianapolis, for the lake Geneva Gen Con Convention of games. Sporadically, between the games, beef dinners and amazing people we'd remember to turn our camera on. PRESENTING: The Very Professonal Gen Con Special!
Watch us try our luck in a True Dungeon! Hear what Risk Legacy creator Rob Daviau has to say for himself in a hungover interview! See the hottest games sweat under our studio lighting! And make sure your nan's not around for the Hot Cosplay segment. Enjoy, everybody.
pizza-slick ammo shortages, grease-stained continents, secret missile compartments, joy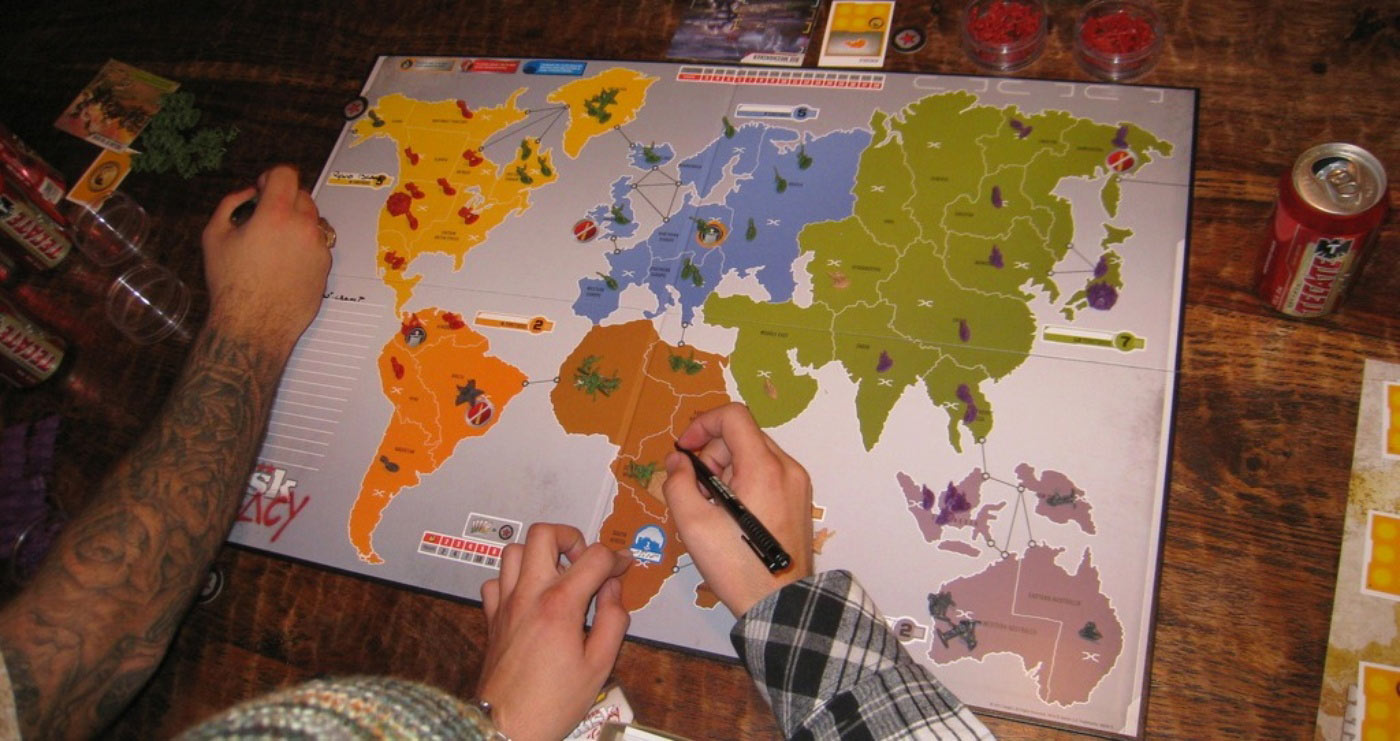 [This is the story of Earth #00001941. It comes to us from American journalist and fan of SU&SD Jacob Tierney, and holds the honour of being the first retrospective to almost make Quinns cry.
The following is spoiler-free. Images courtesy of BoardGameGeek.]
"NOTE: What's done can never be undone."
The statement is emblazoned on the sticker that seals every copy of Risk Legacy, forcing you to acknowledge it before you even open the box. It's a warning, but also a promise. This game will be something completely different.
It was the last week of 2011. My friends and I had chipped in for one of the most-discussed games of recent memory, and we planned to complete it before I returned to college for my final semester the following month.
Completion is a weird concept in board games, which are usually meant to be infinitely replayable. But then, Risk Legacy is all about weird concepts.
cones of dunshire, math of thrones, mspaint, werewolf suburbia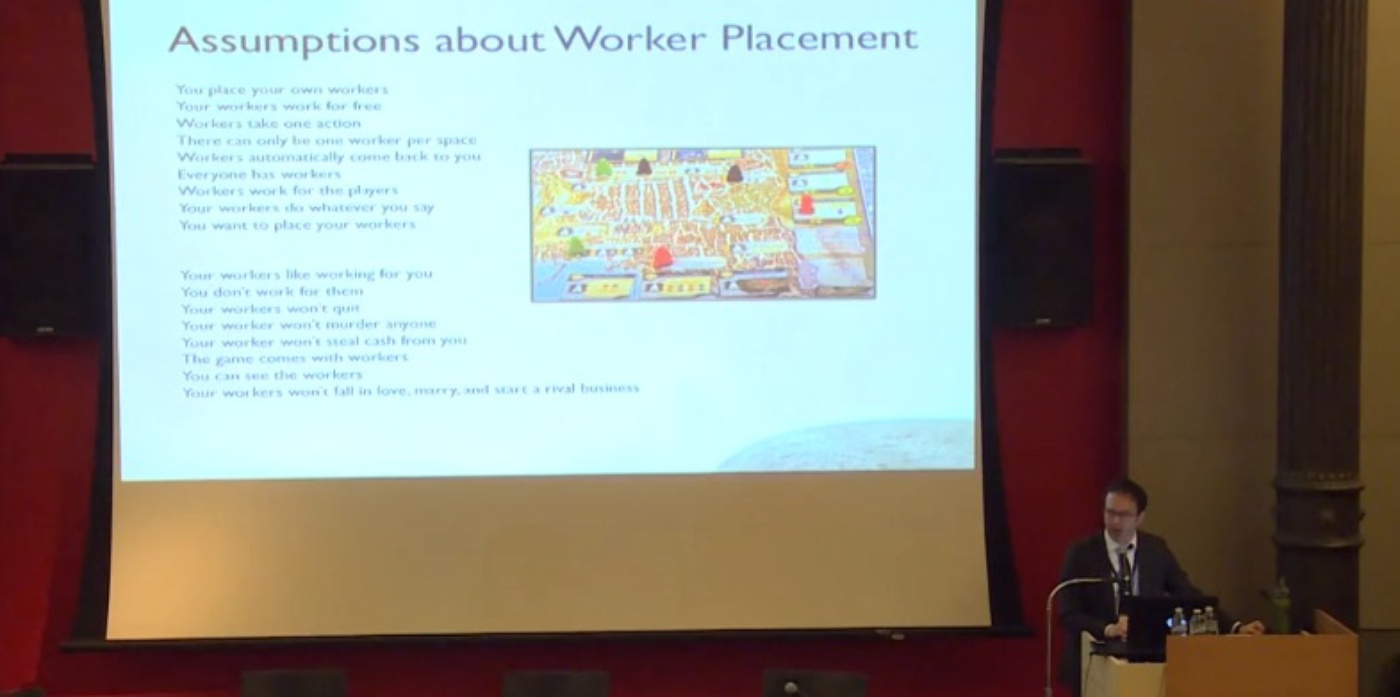 Quinns
: *yaaawn*
Oh, good morning! What are you doing in my house? This is weird. It'd be rude to bother the police this early, though. Why don't you just tuck up in bed next to me and we'll look at the games news together?
So far, the best news of 2014 is that this talk by Rob Daviau, designer of Risk Legacy (and the upcoming SeaFall: A Legacy Game), is now online. Delivered at New York University's Practice game design conference last year, it's a fascinating, unexpectedly hilarious hour of insight, and doubles as a preview of SeaFall.
I've embedded it beneath the jump, too. Do make time for it! You'll be glad you did.
PONY-MOUNTED WEAPONRY, BEATINGS WITH CLUEDO BOARDS, The cat's gambit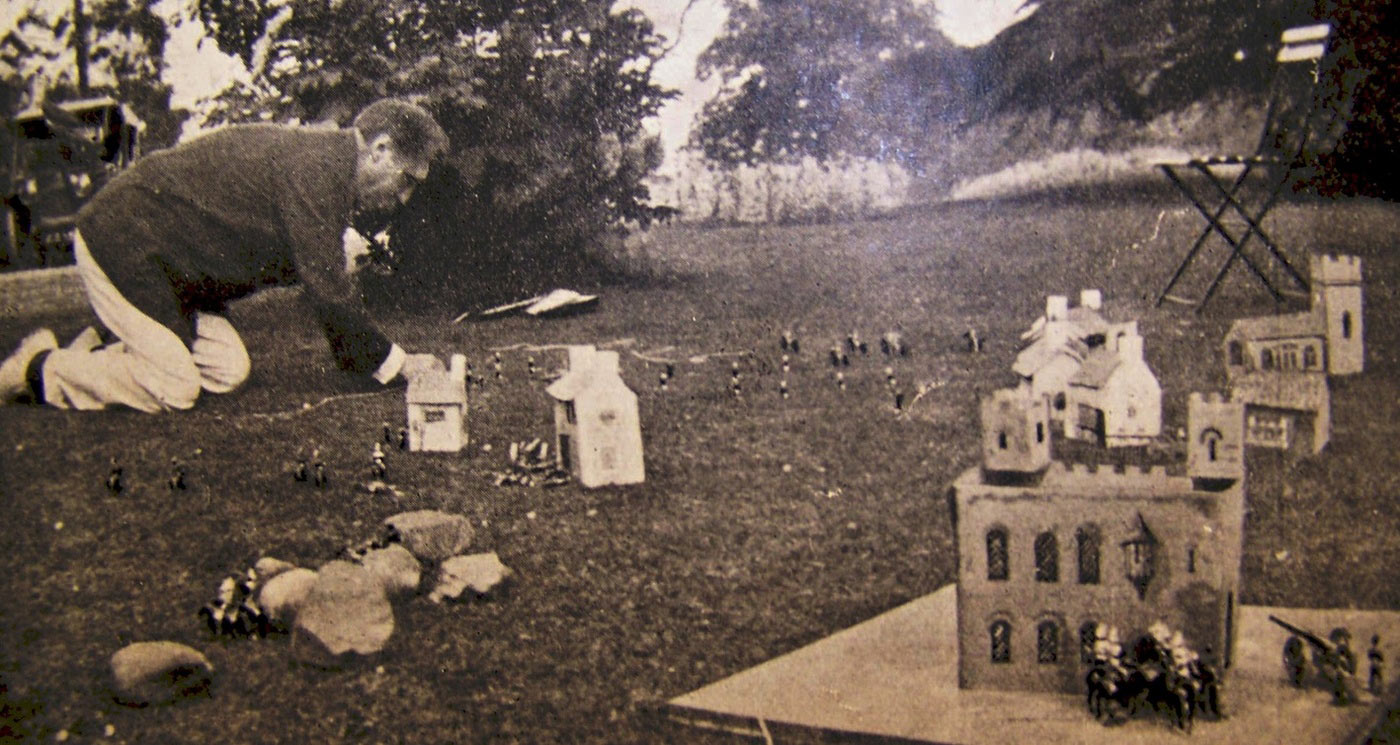 [Following the tremendous success of Lord Smingleigh's inaugral column on the nature of play, we invited gaming's most storied gentleman to stick around! And then culled "The Ludological Investigation Society" as a title because it broke our headline box. Nobody tell him. I'm serious. He won't shut up about it.]
It is a fact universally acknowledged that all board games are perfect. Who are we to stick our fallible thumbs in the board game pie? We have come for the experience the chef has planned through years of experience and talent, not the thrown-together improvisations of short-order cooks.
Except, no. This view is to disregard the most vital of components in board gaming: Humans. Sometimes it is necessary to change the game to suit the players. It is my honour to present to you an excerpt from an early draft of my life's work and legacy: A Treatise on the Taxonomy of House Rules.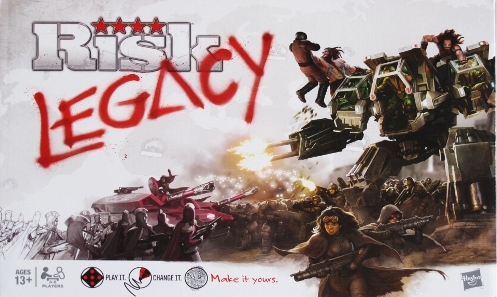 Risk Legacy represents what is if not a new, at least a rare concept to boardgaming: campaigning. At its core, the game, particularly at first, plays much like regular Risk with a few changes. Players control countries or regions on a map of the world, and through simple combat (with players rolling dice to determine who loses units in each battle) they try to eliminate all opponents from the game board or control a certain number of "red stars", otherwise known as victory points (VPs).
What's different is that Risk Legacy' changes over time based on the outcome of each game and the various choices made by players. In each game, players choose one of five factions; each faction has uniquely shaped pieces, and more importantly, different rules. At the start of the first game, each of these factions gains the ability to break one minor rule, such as the ability to move troops at any time during your turn, as opposed to only at the end.
What makes this game unique is that when powers are chosen, players must choose one of their faction's two powers, affix that power's sticker to their faction card, then destroy the card that has the other rule on it – and by destroy, the rules mean what they say: "If a card is DESTROYED, it is removed from the game permanently. Rip it up. Throw it in the trash." This key concept permeates through the game. Some things you do in a game will affect it temporarily, while others will affect it permanently. These changes may include boosting the resources of a country (for recruiting troops in lieu of the older "match three symbols" style of recruiting), adding bonuses or penalties to defending die rolls to countries, or adding permanent continent troop bonuses that may affect all players.
The rule book itself is also designed to change as the game continues, with blocks of blank space on the pages to allow for rules additions or changes. Entire sections of rules will not take effect until later in the game. The game box contains different sealed packages and compartments, each with a written condition for opening. The rule book indicates that these contain the rule additions, additional faction powers, and other things that should not be discussed here for spoiler protection.
The winner of each of the first 15 games receives a "major bonus," such as founding a major city (which only he will be allowed to start on in future games), deleting a permanent modifier from the board, destroying a country card (preventing it from providing any resources towards purchasing troops in future games), changing a continent troop bonus, or naming a continent, which gives that player a troop bonus in future games. Players who did not win but were not eliminated are allowed to make minor changes to the world, such as founding a minor city or adding resources to a country.
Initial games take approximately 30-90 minutes to play, which includes a brief rules explanation and setup.
sting, king quest, brick king, king cube, I like my beetle, megatanks of the outback
The SU&SD podcast has once again arrived like a great big board gaming burrito: Fiery, fresh and
surprisingly dense*.
In our eighth instalment Paul and Quinns are joined by Matt Lees as they thoroughly deconstruct Egypt simulator Kemet, senile dementia simulator Mascarade, and Police Precinct! Which simulates literally no policemen or women who have ever existed.
They also find the time to quiz Paul about Risk Legacy, bully Quinns about Cube Quest and take on the tricky subject of wargaming, before diving headfirst into this month's mailbag.
*Rejected adjectives for this analogy: Lukewarm, creamy, gassy.
brackish milk, wizard!, somebody feed that poor boy
Last year Quinns gave a 40 minute talk at UK video game festival GameCity, designed to teach people about what's happening in board games and why gamers the world over MUST get involved.
Hear Quinns' caramel baritone as he provides evidence of why board game sales are rocketing up, three deadly arguments for why video gamers need to be playing board games, and even some jokes. Yes, JOKES.