Downton Abbey, an accident, 300 games, 800 spiders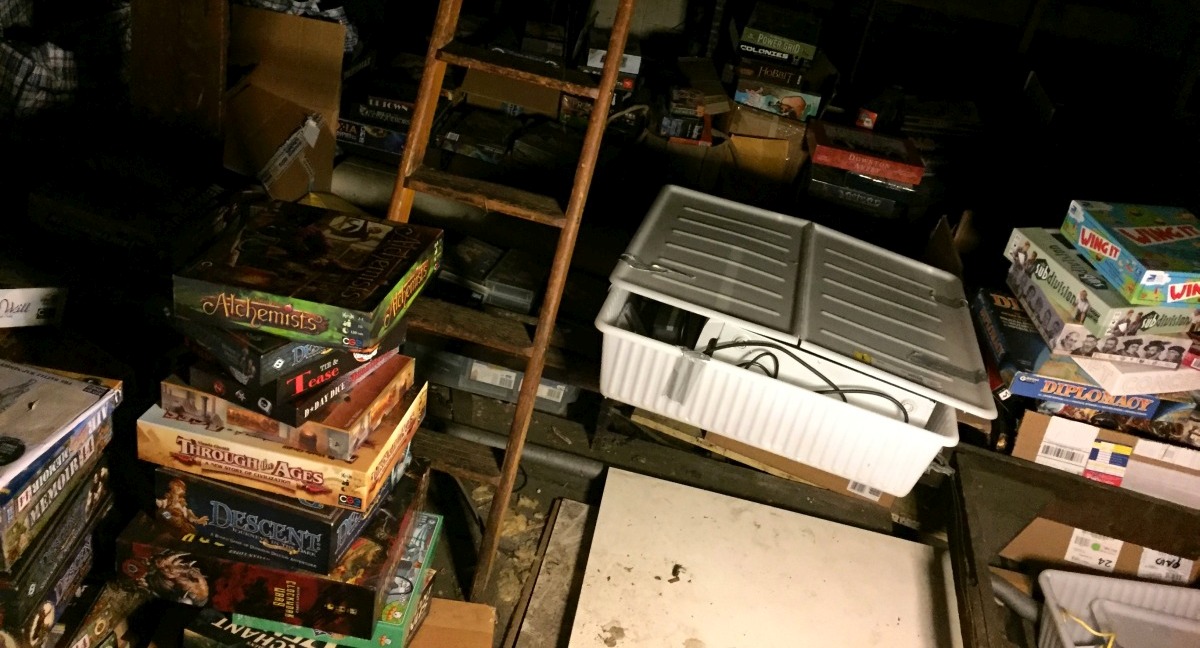 Quinns
: Ladies and gentlemen, roll up! It's time for a new series where we take a look a team SU&SD's board game collections. Come and see! Be amazed. Be aghast. Be envious. Comment with thought-provoking assertions like "why do you have that game it is bad".
You guys will have seen my collection in the background of loads of SU&SD videos, but I don't think you've seen the work that goes into it. Come with me today as I perform... a CULL.
the mundane train, the fastest pirates, the russian's roulette, volcanoes
sweet pleasures, poems, rust on our hands, atoms vs. bits, fussy powers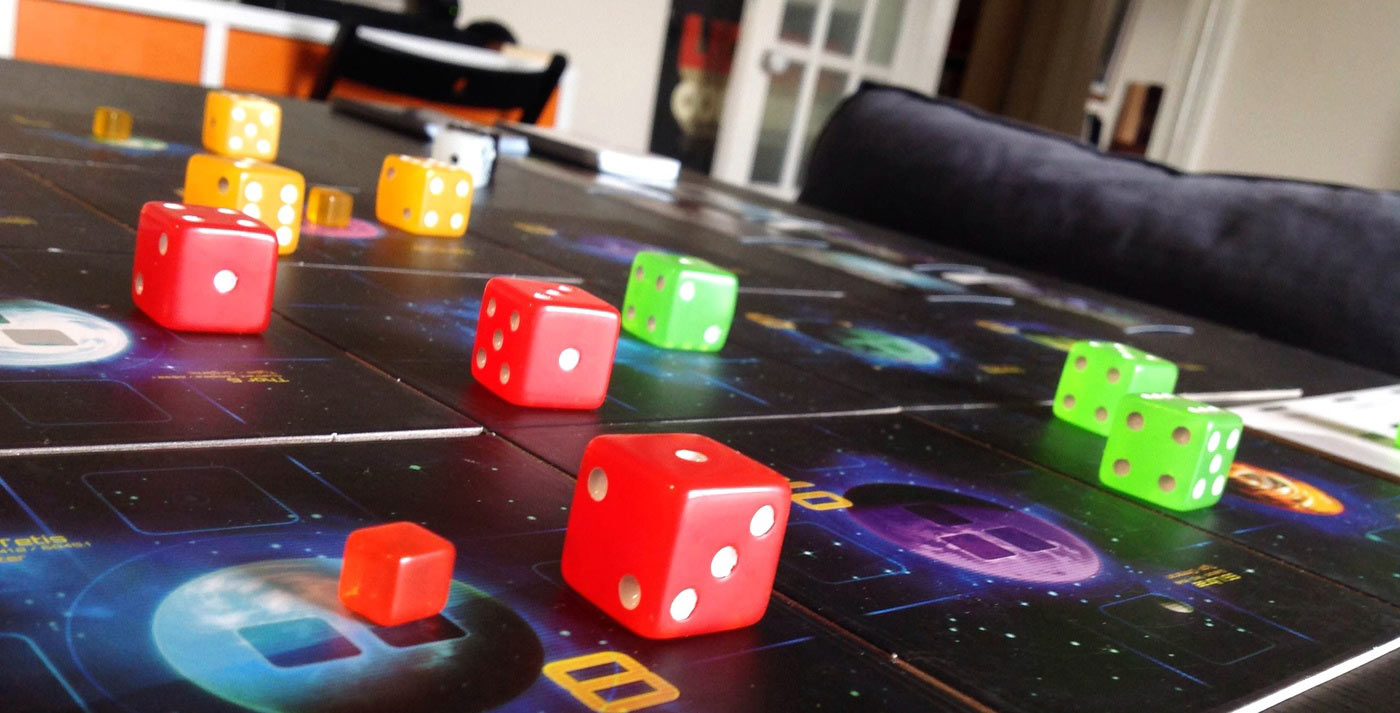 [And now, a special treat for Simplicity Week. We're very lucky today to be joined by Eric Zimmerman, games academic and designer of Quantum, a great new release that simplifies the space warfare genre into a few riotous handfuls of candy-coloured dice. In the first of a series of new developer post-mortems, we talked to Eric about exactly how simple the process was.]
Quinns: So, Quantum's out, but board games don't enjoy the immediacy of communication and online play you'd get with the video games you worked on before. How does it feel knowing this labour of love is being purchased and played in secret, the world over? HI, by the way.
Zimmerman: Glad to be here!
incredible discoveries, collateral barbecues, space hep cats, rotatey admirals
Arriving like a shimmering meteorite of steely ludic logic,
Quantum
is landing in shops now! It's got dice. It's got spaceships (which are dice). It has scientific research (which is another die). It even models the psychological size of your galactic race as you scream and smash your way around deep space (using, yep, another die).
Is Quantum pushing the boundaries of what dice can do? Or is it just like my one gross uncle who has pickles for every meal? It's time... for the review.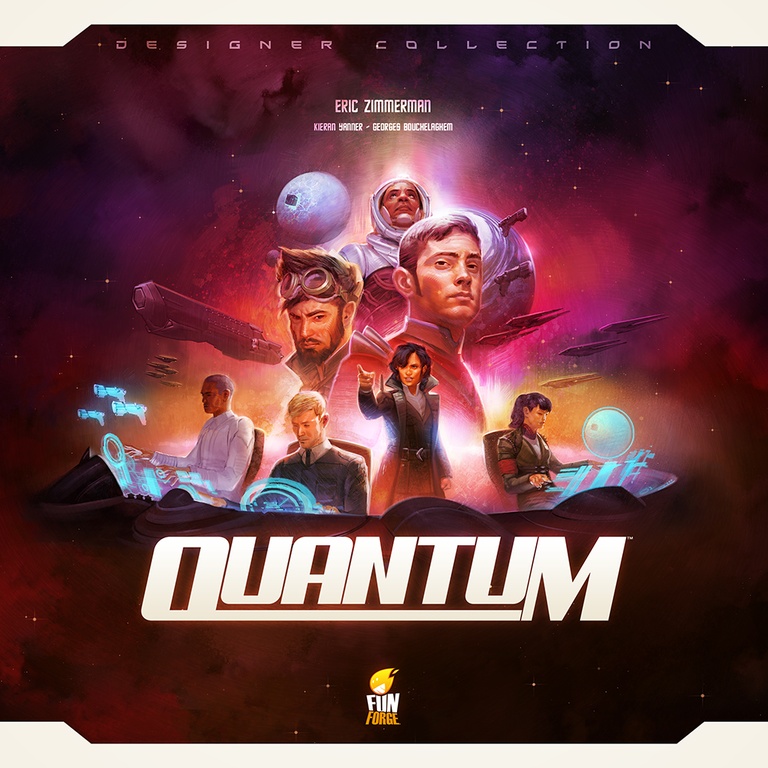 In Quantum, each player is a fleet commander from one of the four factions of humanity, struggling to conquer a sector of space. Every die is a starship, with the value of the die determining the movement of the ship, but also its combat power - with low numbers more powerful. So a [ 6 ] is a quick but fragile Scout and a [ 1 ] is a slow but mighty Battlestation.
Each type of ship also has a special power that can be used once per turn: Destroyers can warp space to swap places with other dice and Flagships can transport other ships. These powers can be used in combination for devastating effects. You're not stuck with your starting ships, however: using Quantum technology, you can spend actions to transform (re-roll) your ships. Randomness plays a role in the game, but only when you want: Quantum is very much a strategy game.
You win by constructing Quantum Cubes - massive planetary energy extractors. Each time you build a new one, you can expand your fleet, earn a new permanent ability, or take a one-time special move. The board itself is made out of modular tiles, and you can play on one of the 30 layouts that come with the game or design your own. The ship powers, player abilities, and board designs combine to create a limitless set of possibilities for how to play and strategies for how to win.
With elegant mechanics, an infinity of scenarios, and easy-to-learn rules that lead to deep gameplay, Quantum is a one-of-a-kind game of space combat, strategy and colonization that will satisfy both hard-core and casual players.
broken teeth, quinns cold shot a man, naiads, dryads, furious cubes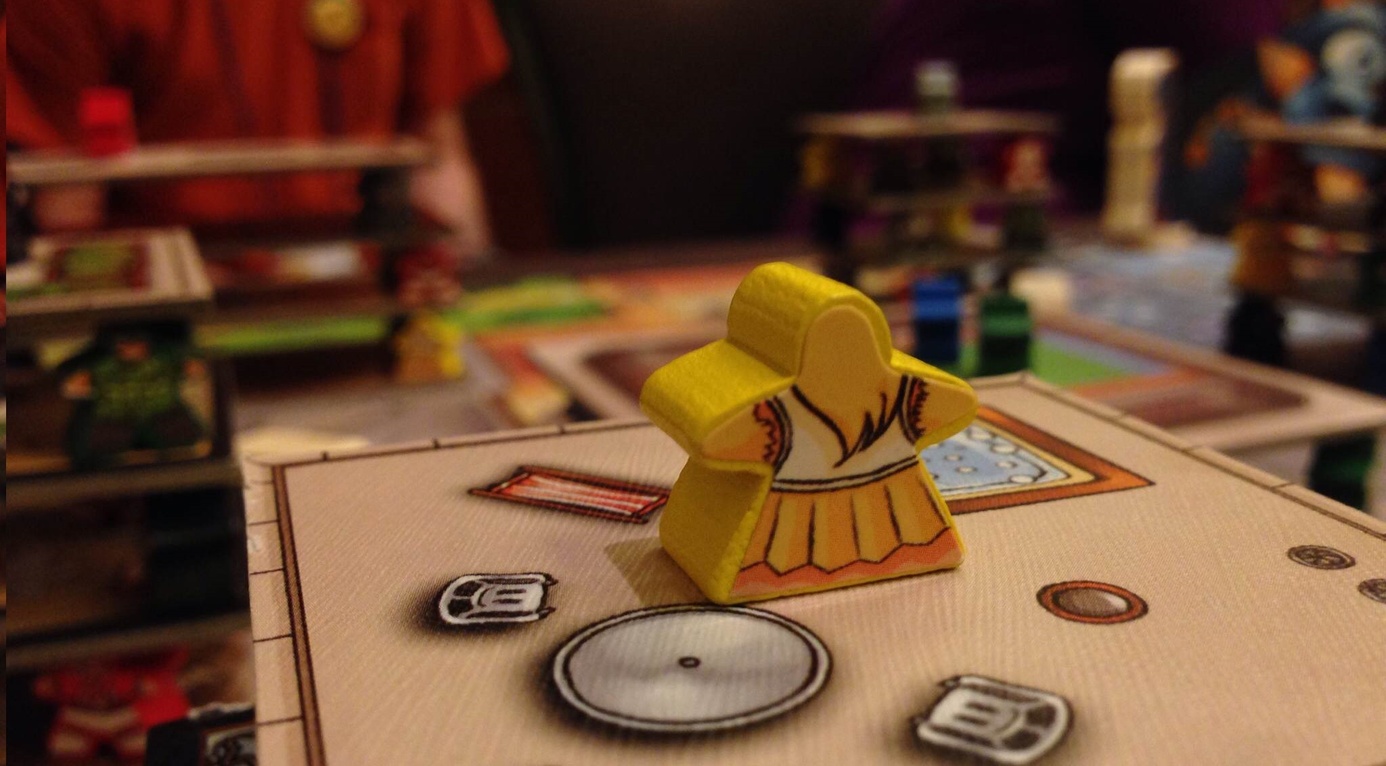 Quinns
: Good news, everybody! This month I was flown to America to talk at NYU's unparallelled
Practice conference
, which meant it was only a cheap flight to Texas's
BoardGameGeek convention
. I'd never been to a real-life American board game con, and it was full of surprises!
I picked up my badge and gun at the registration desk on the Thursday. As a first timer, I was only entitled to a Colt Single Action Army, but I wasn't looking for trouble. I was looking for the best board games that were available to play here in the USA for the very first time. Stepping through the revolving doors, I tipped my hat at a table of strangers, and sat down for a game of Rampage.
fluffy rice, baby vampires, lost tourists, breathtaking bias, rejection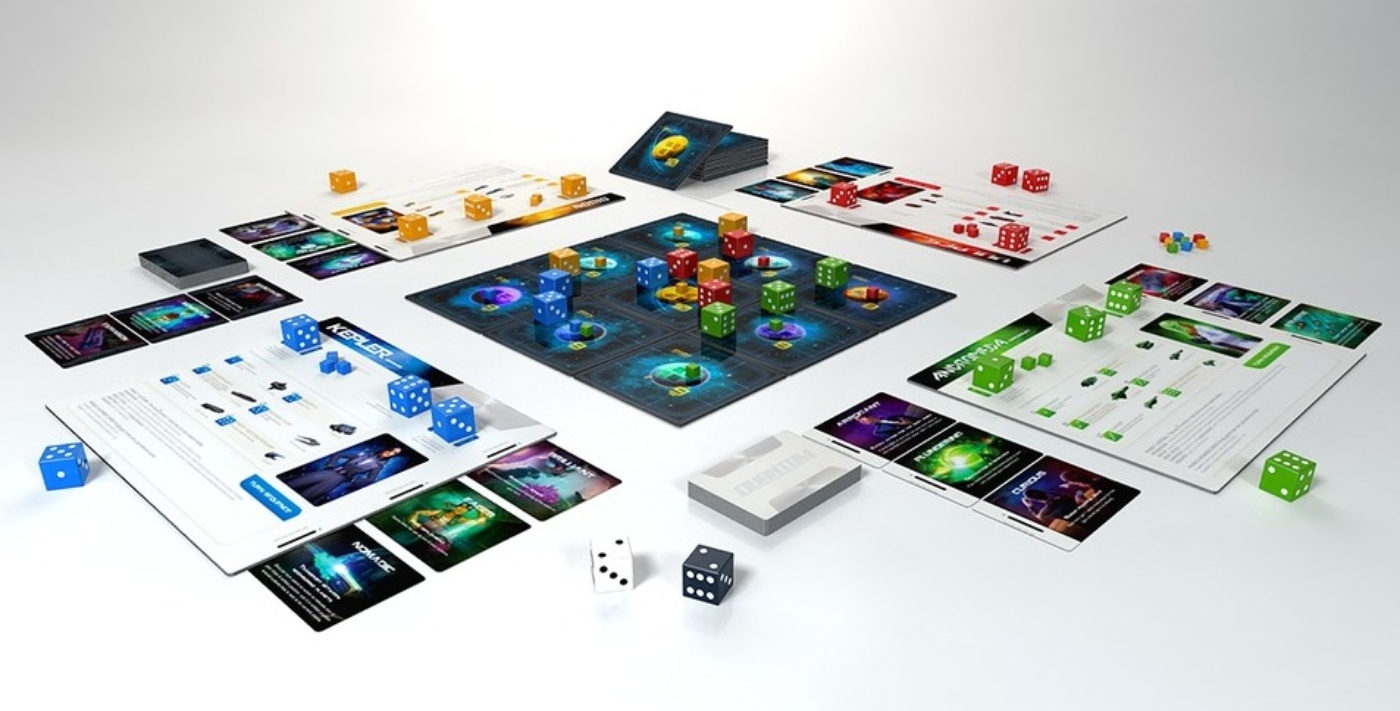 Quinns
: Morning, everbody! Are you well? You will be after reading this week's instalment of the news, featuring no less than SIX games, every one of which sets my table-gaming soul quivering like a jelly. As always, our news is hand-stolen mostly from the excellent
BGG News blog
, as well as
Meople's Magazine
. A fine internet periodical.
Let's kick off with the story that Quantum (above) will be arriving in shops very, very soon. What we have here is an elegant-sounding sci-fi game where every die is one player's ship, and the number of pips it shows is its speed, power and building ability. Very slick! And Fun Forge have draped the thing in lip-smacking artwork.