Paul's Cool Zone, Nautical nudges, entombed with Carcassonne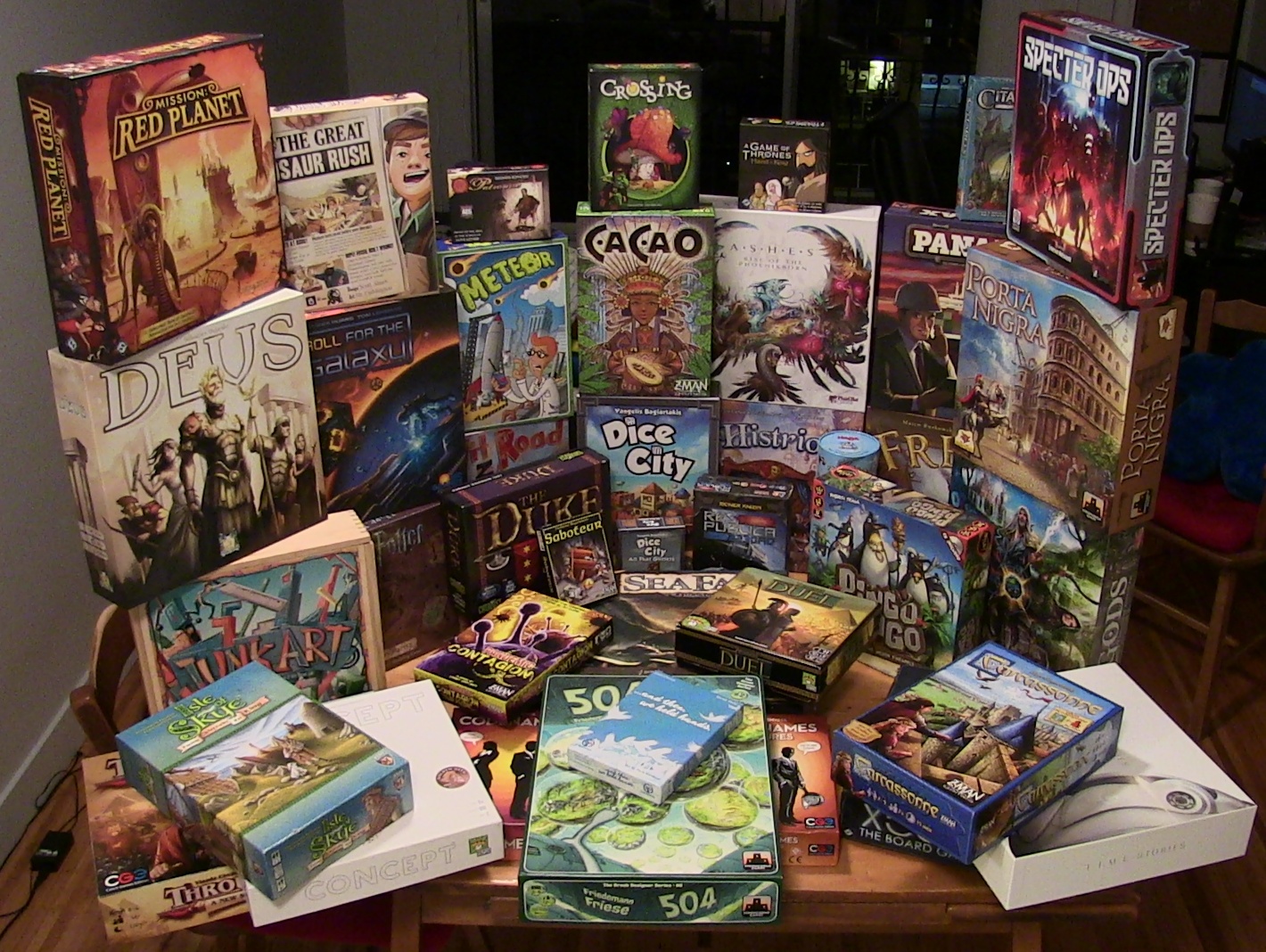 Paul: Welcome! Welcome to a very particular corner of my home. While apartment life in Vancouver doesn't afford me the sort of cavernous attic that we peeped into when Quinns talked about his game collection, I do have a very particular place where I keep mine, all safe and warm and pristine...
fun memories™, dances with cubes, knives, isis, casseroles
Hey kids! It's the SU&SD podcast, the perfect background noise when polishing, sharpening or simply admiring a knife.
Paul's back from BoardGameGeek Con with stories to tell! Quinns joins him for a discussion of the pleasing heft of The Gallerist, the 2nd edition of Stronghold, the mixed-up genres of Above and Below, and the gentle joy of Porta Nigra. There's also Walk the Dogs, which sounds rubbish.
Finally, the two discuss an email they received all about classic knife games. Is there anything cooler than a knife trick? You decide!
This podcast brought to you by the United Kingdom Knife Lobby.
feathering pedals, nichole loves bricks, the world's crappest carousel
Porta Nigra
! It's a new eurogame, all about the famous Nigras that live within the mossy depths of the Porta dimension.
...Ok, so maybe we're not entirely clear on what a "Porta Nigra" is. But by god, that won't stop us from reviewing this hype-filled new release.
And let's have a big round of applause for our Gold Club members for letting Paul and Quinns work together again! Unlike Romans, those plane tickets don't grow on trees.
gushin' and a drippin' and a druggin' and a killin'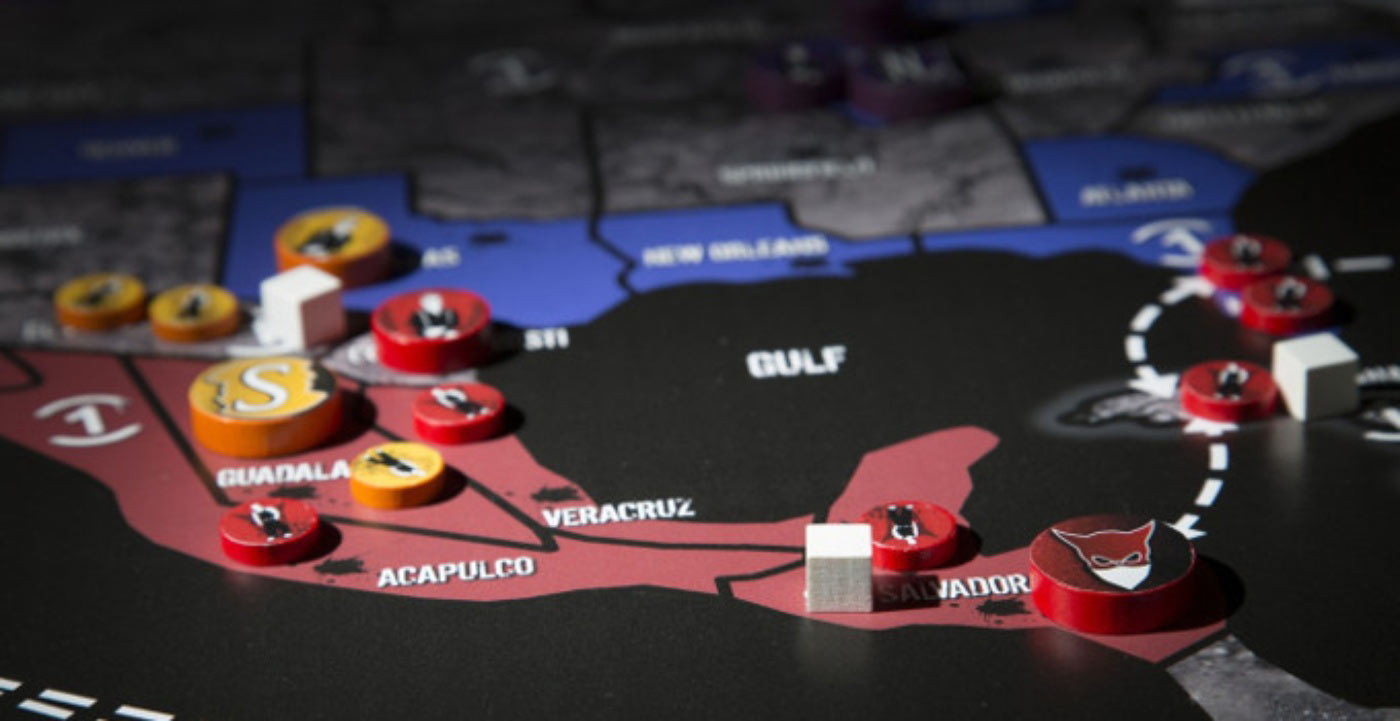 Paul
: So I've been looking at the Games News Style Guide don't like the idea of Games News "coming at you" because that gives me the impression of some sort of oncoming, impending, unstoppable, inevitable, colossus of a thing that rolls through your front door. You know, sort of like…
Quinns: A monster? A disaster?
Paul: Right. And I don't want people to associate us with disasters.
Quinns: No, I want Games News to be the opposite of a disaster. What's the opposite of a disaster? A… a balm. I want Games News to be a sort of gentle, soothing, relaxing experience. I want Games News to be something you can rub all over your body to make your day infinitely better. Yeah, that's right. So, with that in mind, let's give our readers things they would just love to smear all over themselves. Like these Mage Wars tiles.
is anybody else hungry after reading this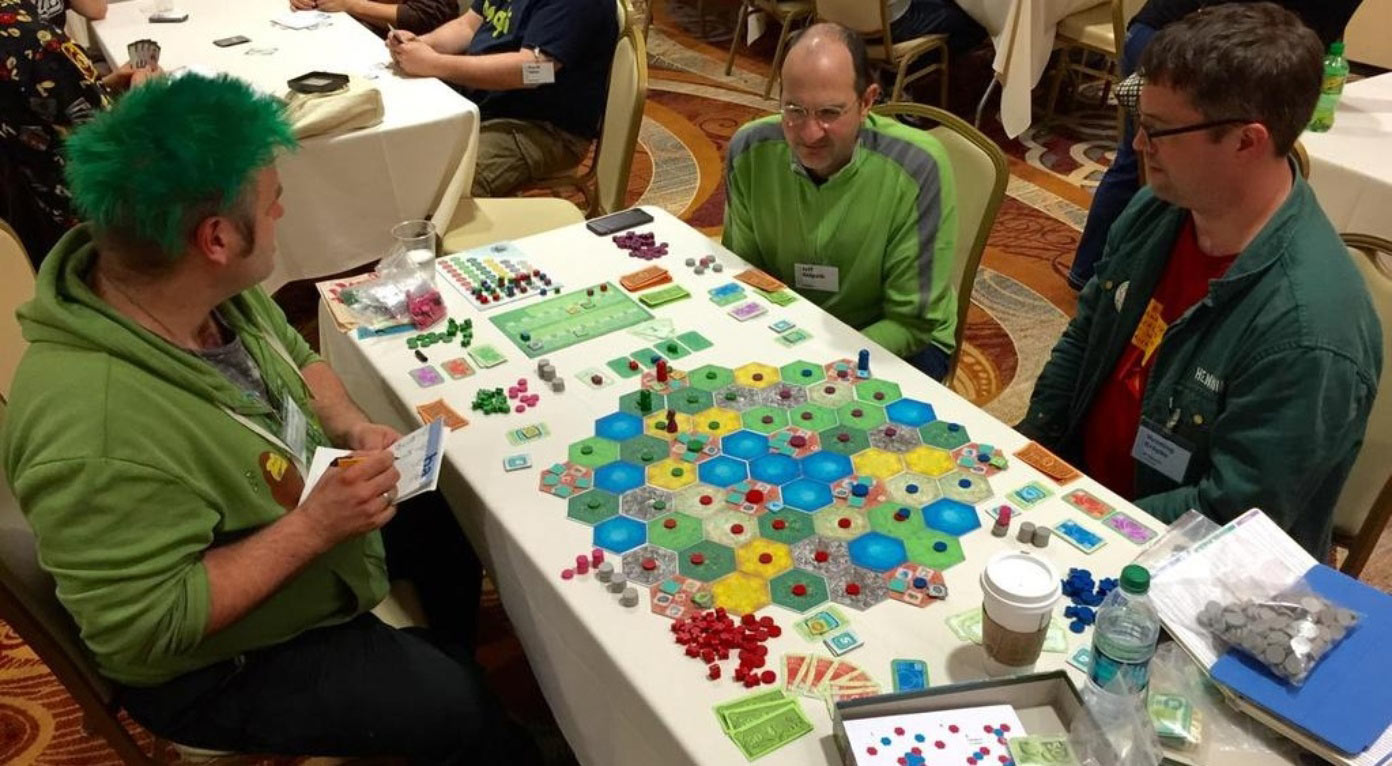 Paul
: Quinns, what is this place?
Quinns: Paul, this is the place I come to every weekend to prepare for Games News. Here they provide only the choicest cuts of gaming information, the freshest servings.
Paul: Quinns, I'm not sure all this stuff is ethically sourced. Look at the menu. There's a platter of unattributed and speculative announcements, a buffet of Kickstarter links that looks long since spoiled and the soup of the day is just another expansion that nobody's actually provided any photographs for.
Quinns: But we're not eating from the regular selection. We're going into The Back Room, where we can choose our still-squirming news, watch as it's slain before us and prepared to exactly our parameters.
Paul: That's horrific! What sort of a place would do such a thing?! Except I guess any seafood restaurant, which is all the proof you'll ever need that seafood is disgusting and that everyone who enjoys it is bad.
Quinns: Come quickly. They've got a table for us.