big or small, wood or plastic, candle or no candle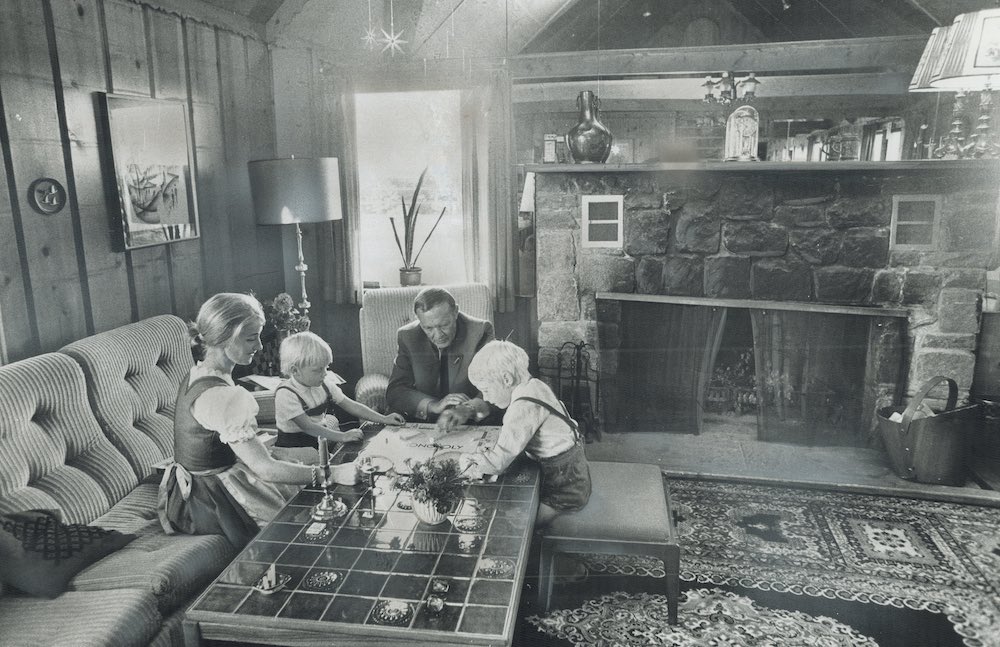 Quinns:
Christmas is almost upon us, everyone! That sweet stretch of the calendar where board games take center stage, or at the very least
share
the stage with potatoes and Jesus Christ.
Are you thinking about buying a new game to play with your relatives? Or are you wondering which game to buy for the stalwart board game collector in your life?
Either way, we've got you covered with the below holiday game guide. Enjoy, everyone!
Salted Sharon, Peppered Peter, a coyote on coke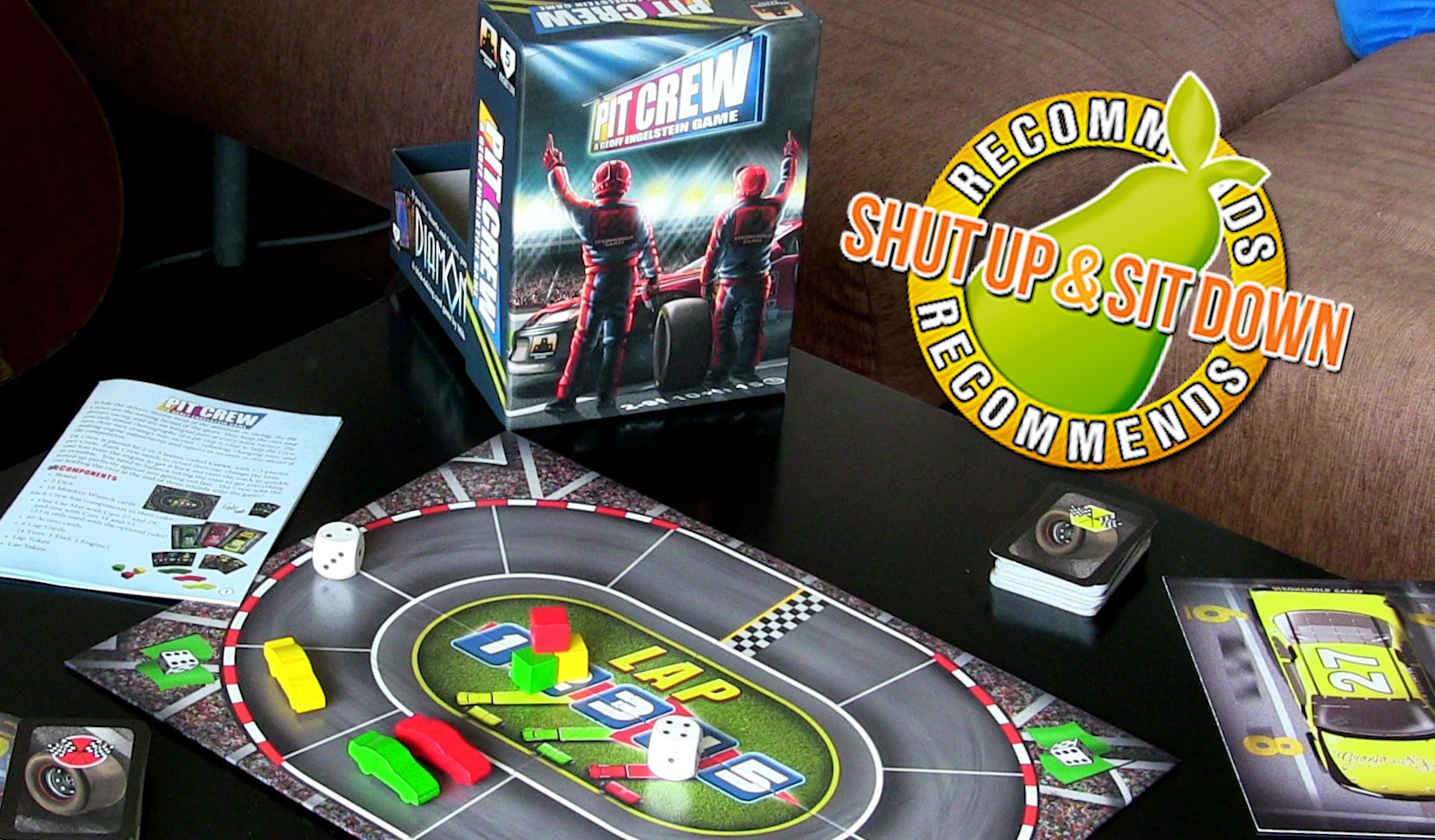 Paul
: Sometimes you gotta go fast.
And in a world where that speed comes from pounding alloy pistons, feels like warm, rubber-scarred asphalt, stinks of fetid fumes and fury, the Pit Crew are the kingmakers. They, and thus you, decide the monarchs of motorsport, with deft hands of restoration and renewal.
Collectively you wrench home a new wheel, working as well together as the finely-tuned machine you maintain. Nobody is screaming for petrol, nobody has broken the engine, nobody has just dropped a card. It's fine. It's okay. You're the pit crew.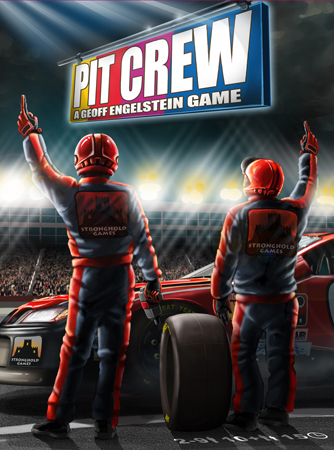 While the driver gets all the attention, the pit crew are the unsung heroes of racing…
Pit Crew is a lightning-fast game where up to three teams of players must work together to get their race car back onto the track as quickly as possible. There are no turns in Pit Crew, as cards can be played at any time, but teams need to work together to make sure that their tires are properly replaced, fuel tank filled up, and engine repaired without making any costly mistakes. And will your team just go as fast as they can to get back out on the track? Or will you play smart and earn the Turbo Bonuses that can mean the difference between the checkered flag and last place?
Pit Crew challenges players to balance speed and skill in a fast-paced game of teamwork and communication.
lying about bluffing about cheating, a dog on a horse, an accidental tease, the best bird
Buckle up, everybody! The 64th 
ever
Shut Up & Sit Down podcast is here, and it's something of a round the world special.
It's Quinns and Paul in the driver's seat once again as they discuss their journey Between Two Cities with the new Capitals expansion. Paul's desperate to discuss the weird creatures he met during Train Heist. The pair examine the fast cars and small components of Pit Crew. Quinns abruptly remembers that he has the first expansion for Captain Sonar, and talks about that a bit. Finally, Paul recalls his time in parts unknown, playing World Championship Russian Roulette.
But our automotive notions don't stop there! This week we have a particularly extravagant folk game played by the employees of a car rental business. What's going on behind that plain-looking desk? More than you could imagine.
Enjoy, everybody.
clinical immortality, a cranky wonder, sweet sweet telenets, hot hot birbs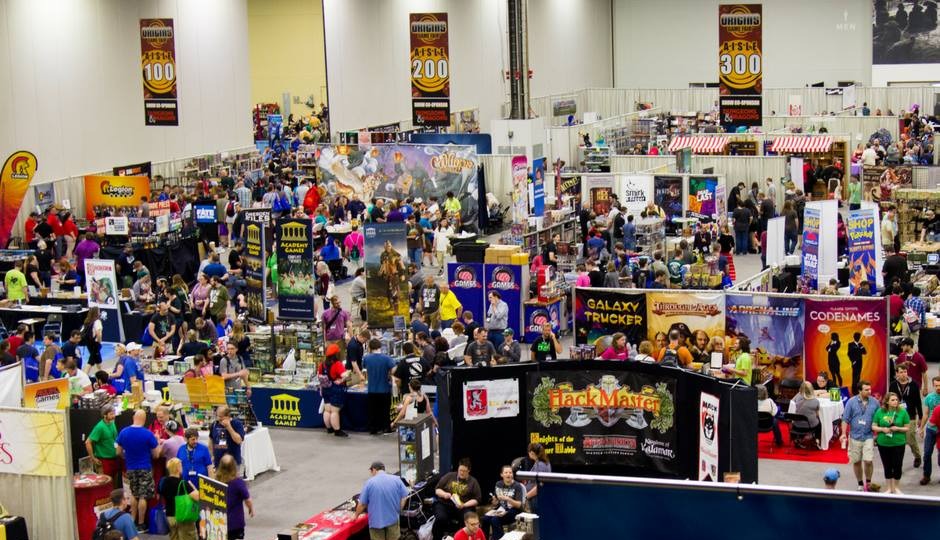 Cynthia
: Date: June, 2017. Subject:
Origins Game Fair
.
Known in the United States, at least, as Gen Con's quiet but friendly little sibling who lives in Columbus, Ohio. Also known for revealing major summer releases well in advance of Gen Con.
But what really goes on at Origins? Shut Up & Sit Down was curious, so I donned my best black hoodie and infiltrated the scene. Slipping past the bronze statue of Arnold Schwarzenegger that guards the convention center, I entered a bustling space filled with thousands of gamers. Fortunately I seemed to blend in, and… oh, alright. It was just a great con.
Locals and industry people were open and nice, it was easy to get into events or find gaming space at the last minute and, above all, the Columbus Convention Center is a quick walk from the North Market, where there's all kinds of good, nutritious food like Vietnamese noodle bowls and donuts and gourmet ice cream.