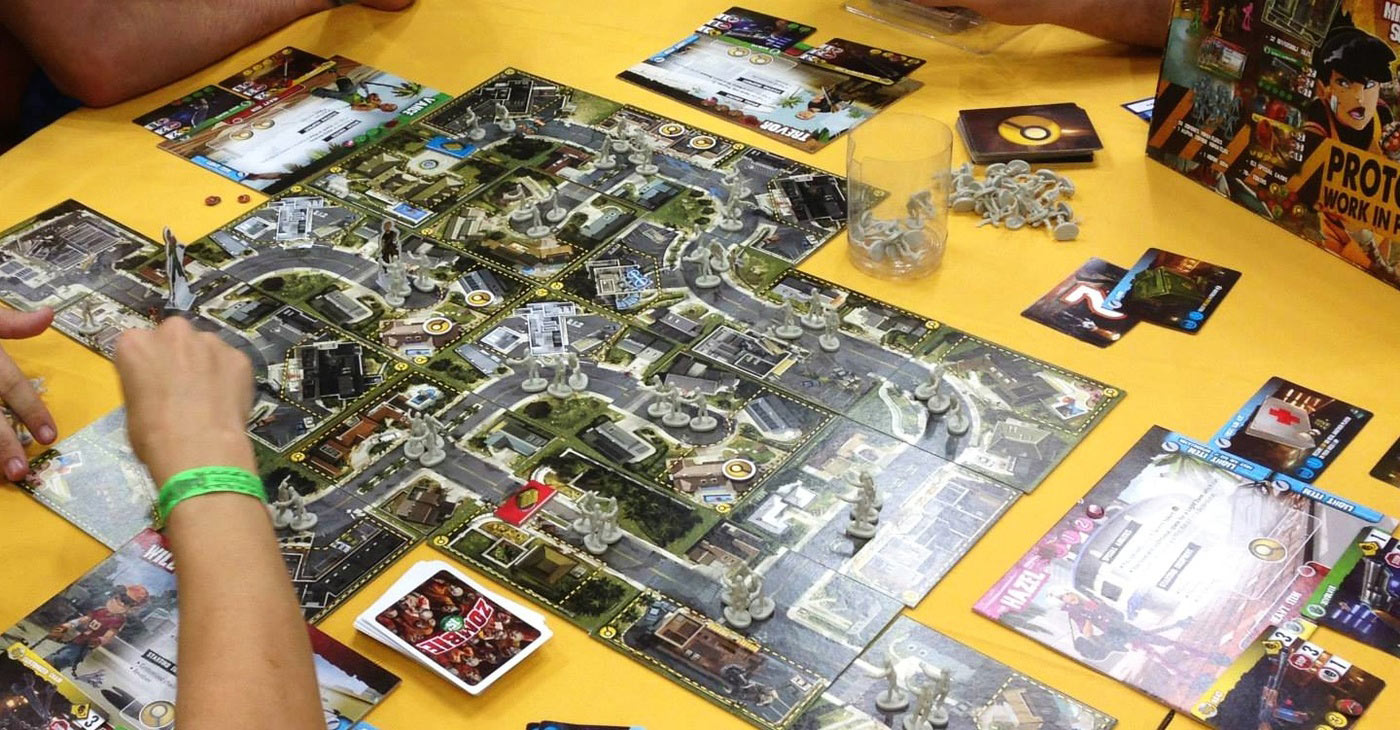 The Shut Up & Sit Down Supercomputer: I have spent the week exhaustively probing and sampling the corpses of Quinns and Paul, and have arrived at a conclusion: They are still dead. Therefore I shall continue to transmit the "Games News" as if they were not. I recommend that you all perform the human act of "denial", as it sounds quite soothing.
Paul: Good morning everybaby!
Quinns: Paul, I cannot believe this. You will remember that two months ago I performed such that the people should buy real-time game Escape: The Curse of the Temple.
Paul: I remember it well, it made me birth eight giggles from my larynx.
Quinns: What a friend. But this week Queen Games has announced Escape from Zombie City. A tremendously similar game of rolling dice and escaping zombies, this time taking 15 minutes instead of 10. Just after I told everyone to buy the first Escape!
Paul: That is the limit!
Quinns: Stow your bum! This story gets even crazier.
Read More