Scientists have confirmed it's bonkers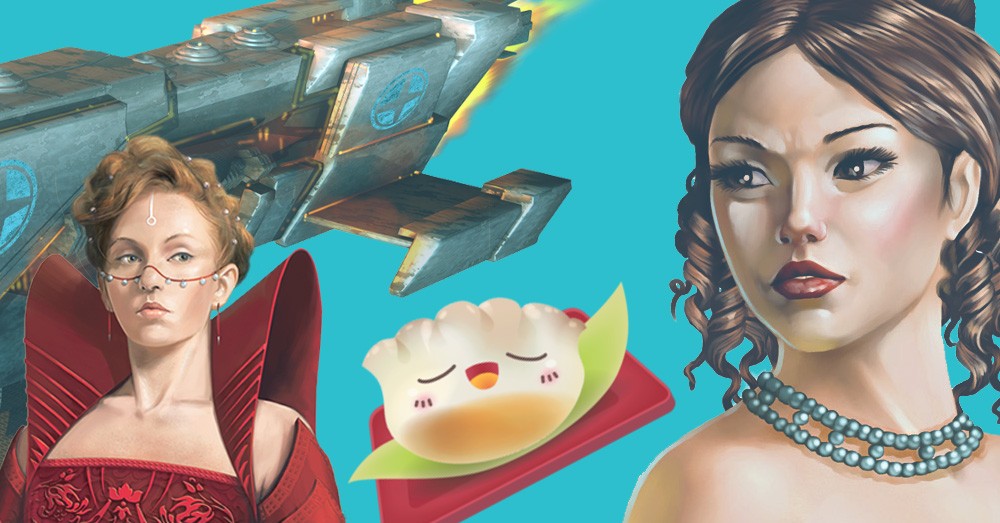 Paul: Hot summer strawberries! It's the middle of August, the sun is (sometimes) in the sky (here it's mostly just windy) and
this
is the season that you finally get into board games. It's an intimidating prospect: you've eyed those enormous boxes on the shelves with price tags that would make a banker blush, but this really doesn't have to be a hobby that destroys your wallet.
Wait! What's that noise? An approaching siren? An… ice cream van?! It's me pedalling furiously toward you in the Shut Up & Sit Down Budget Bus, adding a host of surprising prices in this sequel to our indispensable article, How To Build an Amazing Board Game Collection for $10. GET ON BOARD.
abstract plasticts, united biscuits, pipin' my oil about the place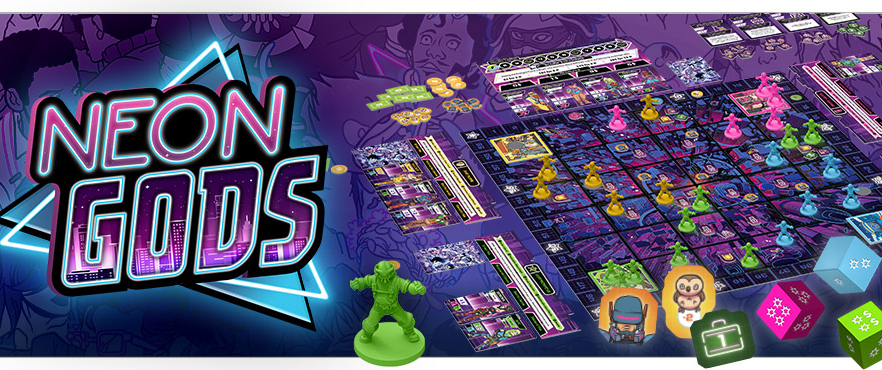 Paul
: Quinns, what is it that you have there, under one of your many board gaming arms?
Quinns: What, this? This little thing under my tertiary limb? Why, it's only the latest announcement from Plaid Hat games, their fancy new Neon Gods. Doesn't it look pretty, Paul? Doesn't it look like an imaginative cross between roller derby, cyberpunk and Adventure Time? Doesn't it also look… CURIOUSLY FAMILIAR?
Paul: ...!!
Quinns: Ha, you've figured it out, haven't you? Yes, I believe that Neon Gods is nothing less than the mutant child of early Plaid Hat classic City of Remnants, a game we were delighted by all the way back in 2013.
fingernail fortitude, Gosh on a bicycle, oh Uwe!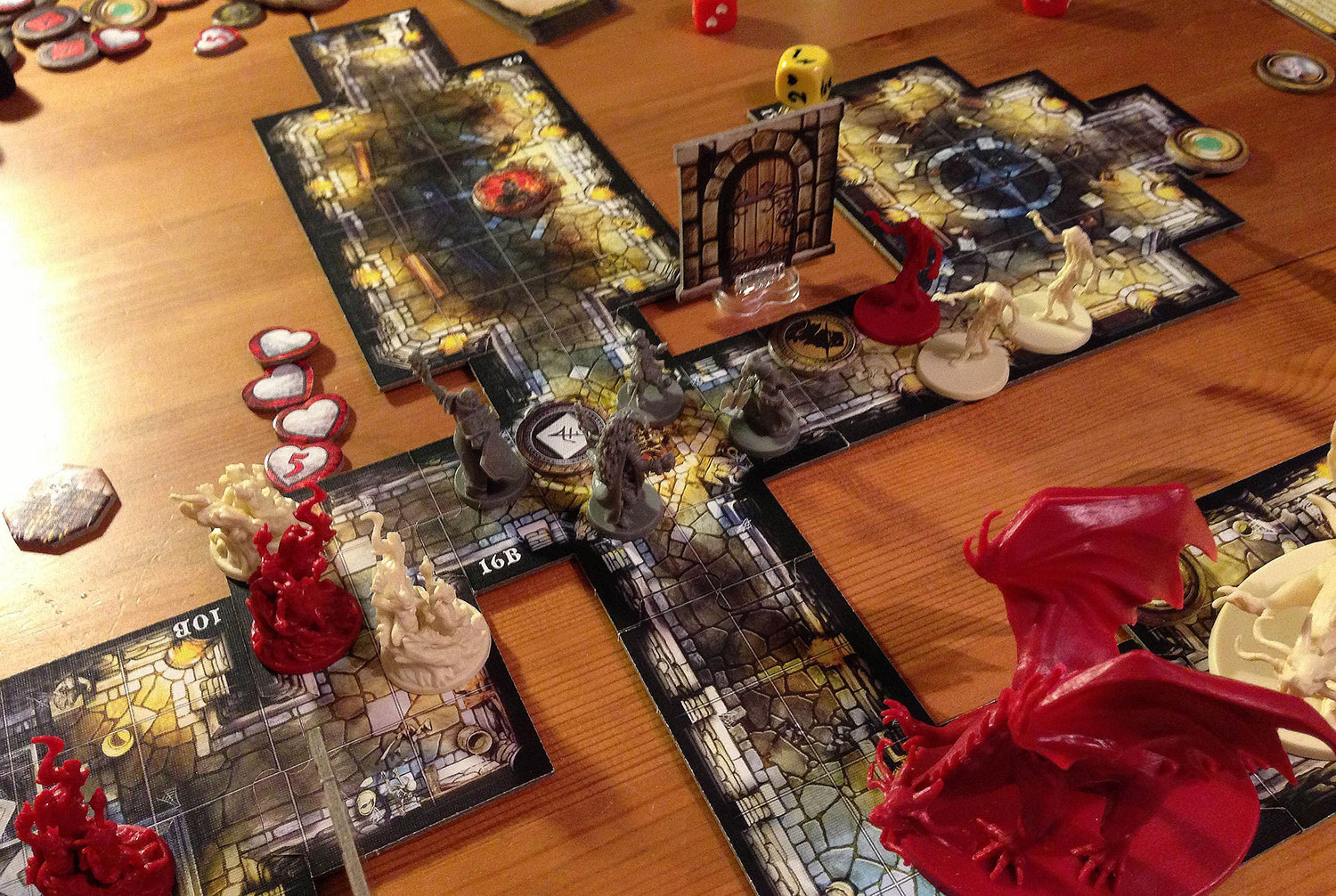 Paul: Our exhaustive look at the games jostling their way about BoardGameGeek's Top 100 continues! Today, we have everything from international illness to urban development to mischievous academics. Oh, and opinions. Always with the sassy opinions. ONWARD.
hot squabbles, top germs, the chalice of christ, pip's family, milk
Quinns
: Oh my GOODNESS GRAVY, this week we're giving you something you've been asking for for 3 and a half years. A list of Shut Up & Sit Down's top 25 games of all time, ordered from our least most favourite to
most
most favourite, and all just time for Christmas.
An awful lot of thought, time and love went into this list, so we very much hope you enjoy it. We'll be posting one instalment a day, right the way through to the end of the week. A bit like an advent calendar, except too short and every day it's just us again. You're probably best off taking it back to the shop.
Without further ado, let's KICK THIS BABY OFF A NOTCH.
hang on what if you go to brazil and I go to paris and you no crap we've lost
The Opener is back with another perfect game to start your board game night, your collection, or set your friends down the Cardboard Path. It's
Pandemic
and penicillin! Meaning a whiskey cocktail called a penicillin. Going to your friends' house and eating their mold colonies is not only unpalatable, it's quite rude.
It might sound less attractive than Skull & Roses with fresh pizza, but you haven't lived until you've had a great game of Pandemic. Catching that redeye flight to Seoul, praying you can prevent an outbreak? Driving around Africa, crates of your precious cure rattling around in the back of your jeep? That's the good stuff, and it gets even better with Pandemic: On the Brink, and even more nightmarish with Pandemic: In the Lab.
G'wan! Treat yourself and pick up a copy. No other game is this tense and rich, and yet this accessible.
QUINNS YOU SCOUNDREL, The French Unmentionable, Earl Grey's litterbox, the fez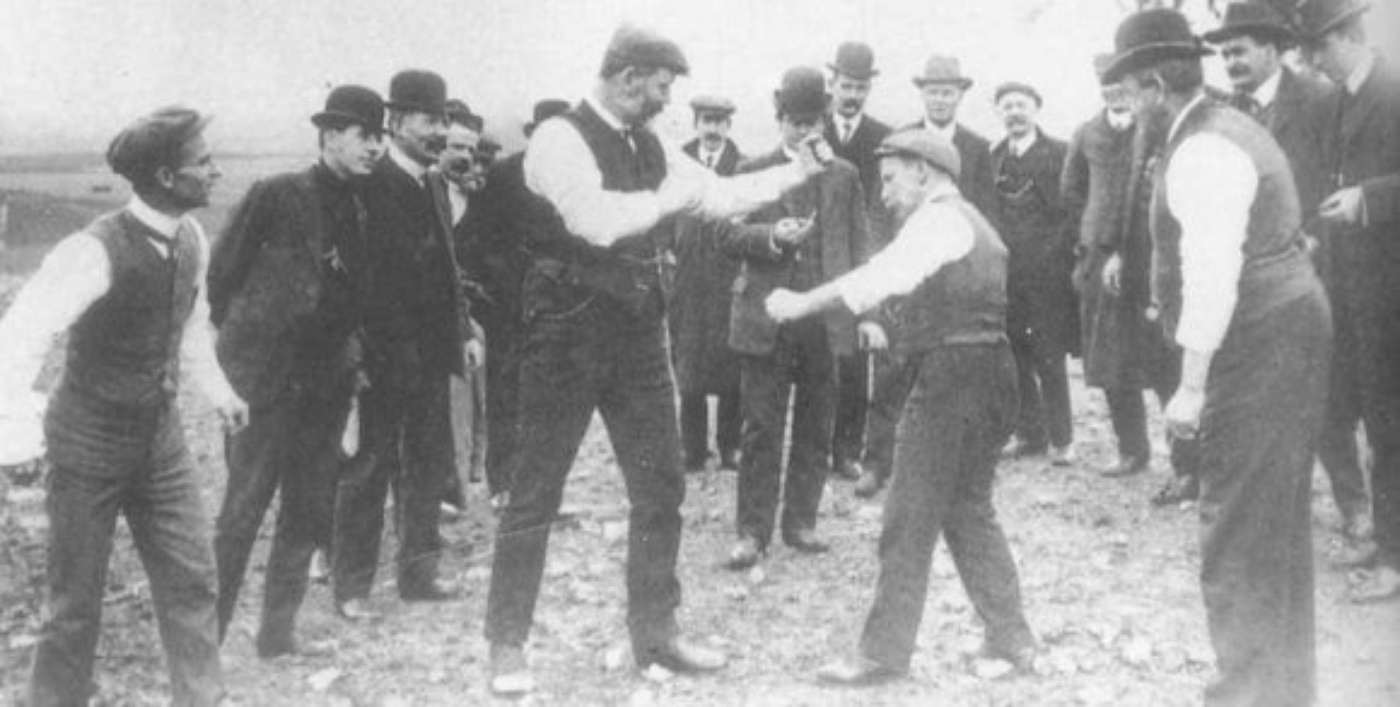 [Did you all catch Lord Smingleigh's Introduction to House Rules last week? Naturally, an exploration on making games simpler should be followed with notes on making them trickier...]
No time for a long introduction! Grab your hat, coat, and thrashing-stick and come with me. This time I maunder about some house rules the Gaming Chums use to ratchet up the tension and increase the complexity of games, and possibly to increase the conflict and turn the finest of friends turn into slavering killbeasts*.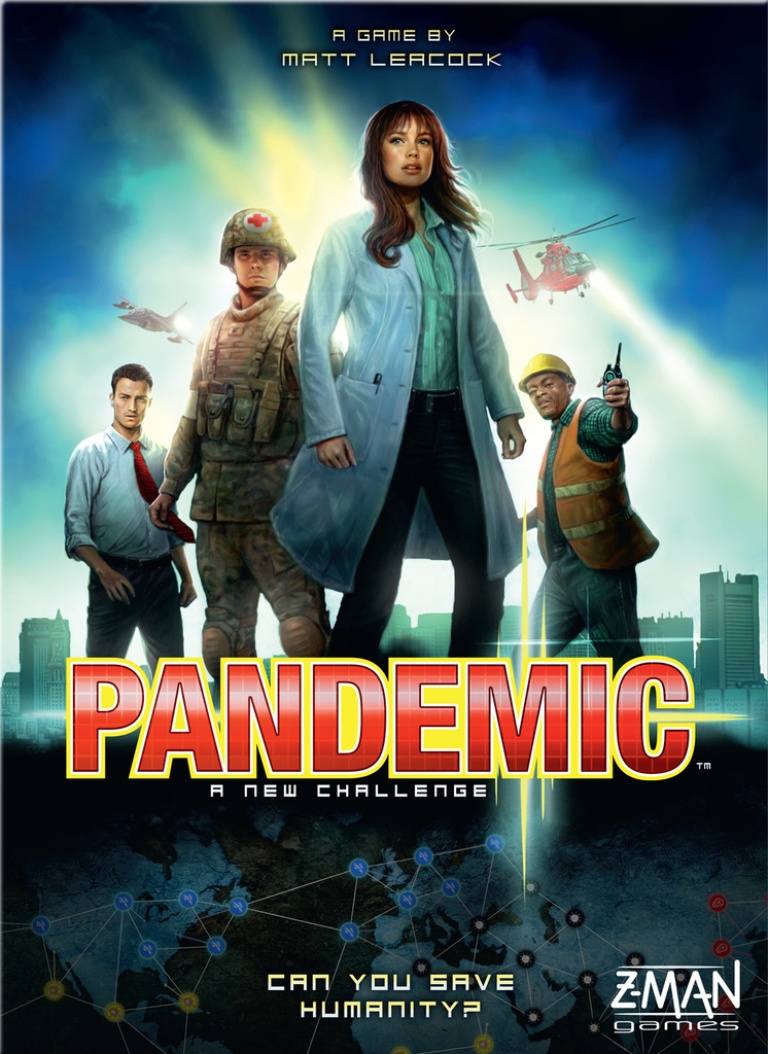 In Pandemic, several virulent diseases have broken out simultaneously all over the world! The players are disease-fighting specialists whose mission is to treat disease hotspots while researching cures for each of four plagues before they get out of hand.
The game board depicts several major population centers on Earth. On each turn, a player can use up to four actions to travel between cities, treat infected populaces, discover a cure, or build a research station. A deck of cards provides the players with these abilities, but sprinkled throughout this deck are Epidemic! cards that accelerate and intensify the diseases' activity. A second, separate deck of cards controls the "normal" spread of the infections.
Taking a unique role within the team, players must plan their strategy to mesh with their specialists' strengths in order to conquer the diseases. For example, the Operations Expert can build research stations which are needed to find cures for the diseases and which allow for greater mobility between cities; the Scientist needs only four cards of a particular disease to cure it instead of the normal five—but the diseases are spreading quickly and time is running out. If one or more diseases spreads beyond recovery or if too much time elapses, the players all lose. If they cure the four diseases, they all win!
slingshots, poetry, quinns doesn't get to talk about glass blowing ever again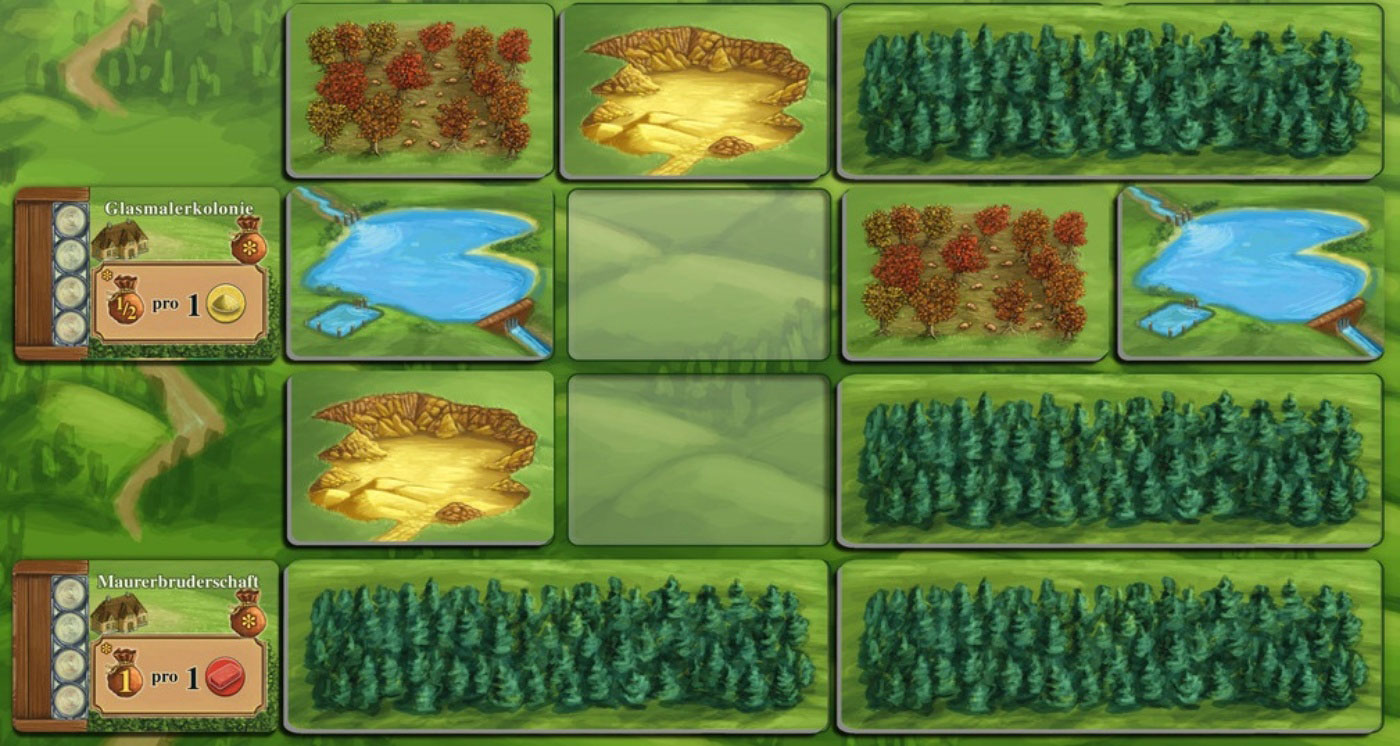 Quinns
: Glass making! That's something we all have a passion for, right? I'm sure there isn't a child reading this who doesn't dream of growing up to make glass. Ah, the heat of the furnace! The otherworldy, suggestive nothingness of the... the glass. Where would we be without glass? We'd be sat in the dark counting our armpits, that's where.
Which is, of course, why the noble Uwe Rosenberg, designer of such crushing hits as Agricola and Le Havre, has announced his next game will be Glass Road: A game of supervising a glass workshop in 14th century Bavaria.
Now, I'll admit there's a small chance that you might not be excited by medieval glasswork. If that's the case, don't worry! Theme aside, this looks like a lovely game.
feta tyranny, Fig tyranny, breastplates, seance-punk, bad magnet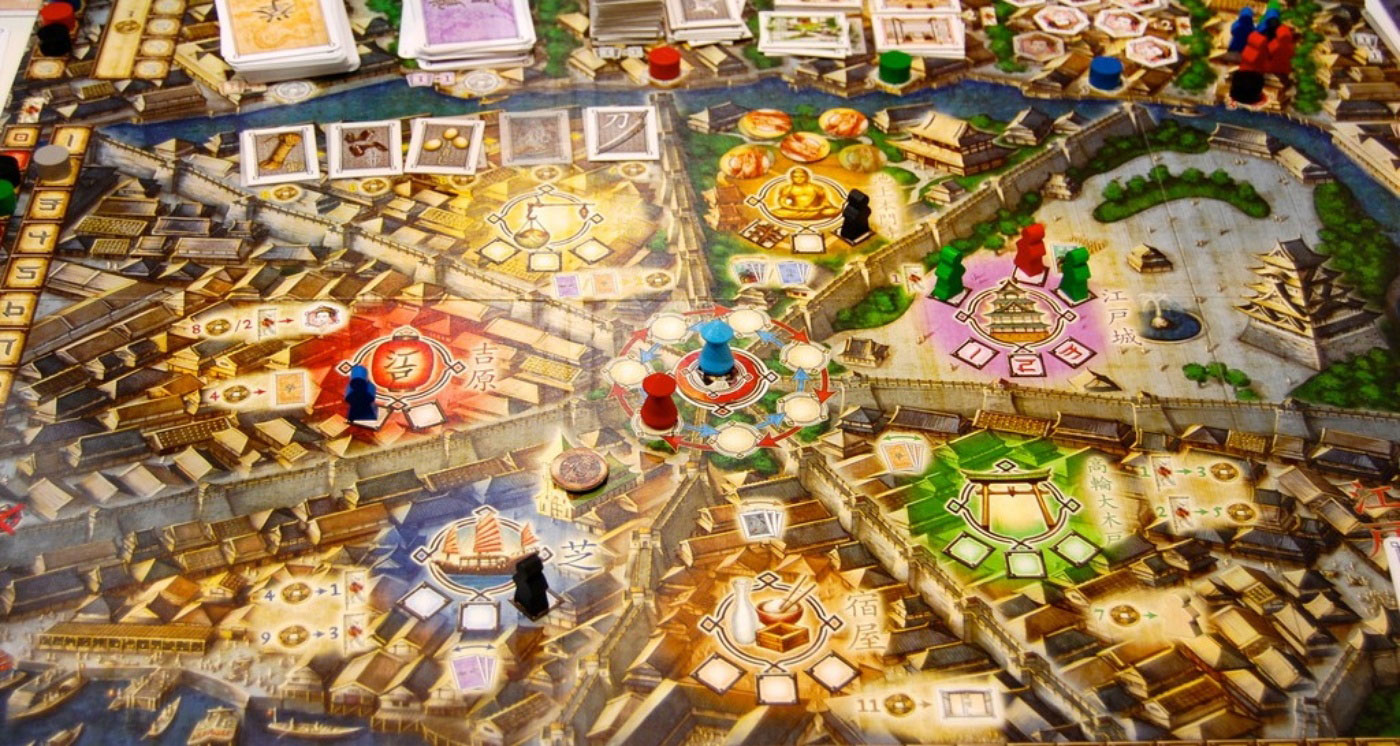 Quinns
: The other week I was in a board game shop, doing my thing, when the girl I was with asked where the games were that weren't oppressively nerdy.
Her and I aren't talking anymore, obviously, which is annoying because this week's news features NOTHING but games with approachable themes. Not so much as ONE grimy alien or breastplate in sight.
Impossible, you say? Hard to believe? See for yourself.
The summer of 2012 is over! It's disappearing, like a boiled egg into the hungry belly of time. But don't be sad! The Summer Special, the biggest episode of board game review show Shut Up & Sit Down ever, is here to help.
We're reviewing games that are that much more relaxing! …which isn't to say we don't get a bit worked up. About all of them.
YouTube not working? Try Vimeo!