Paul's Cool Zone, Nautical nudges, entombed with Carcassonne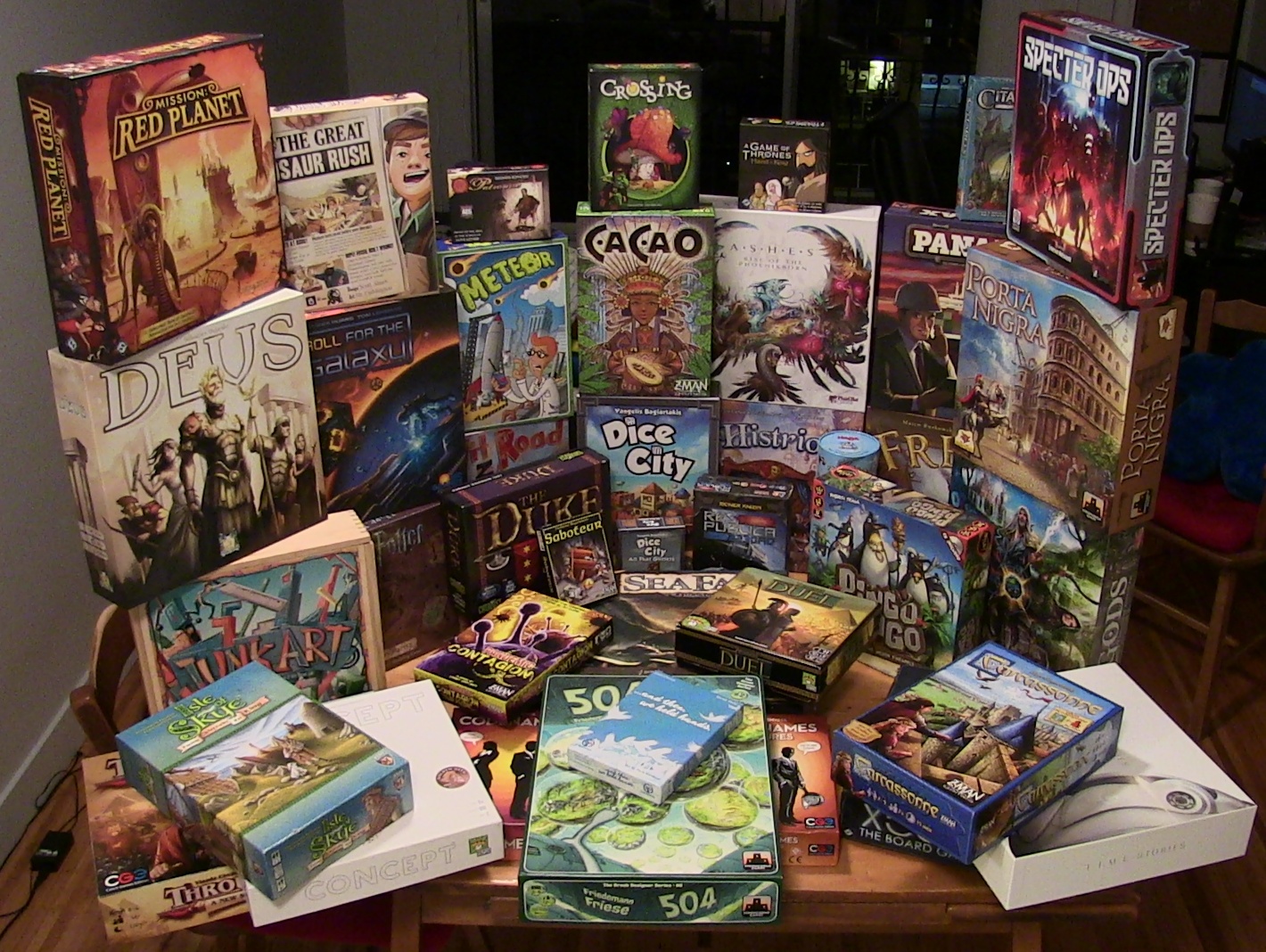 Paul: Welcome! Welcome to a very particular corner of my home. While apartment life in Vancouver doesn't afford me the sort of cavernous attic that we peeped into when Quinns talked about his game collection, I do have a very particular place where I keep mine, all safe and warm and pristine...
quinns still wishes he was a wizard, also dogs, honest it's a bat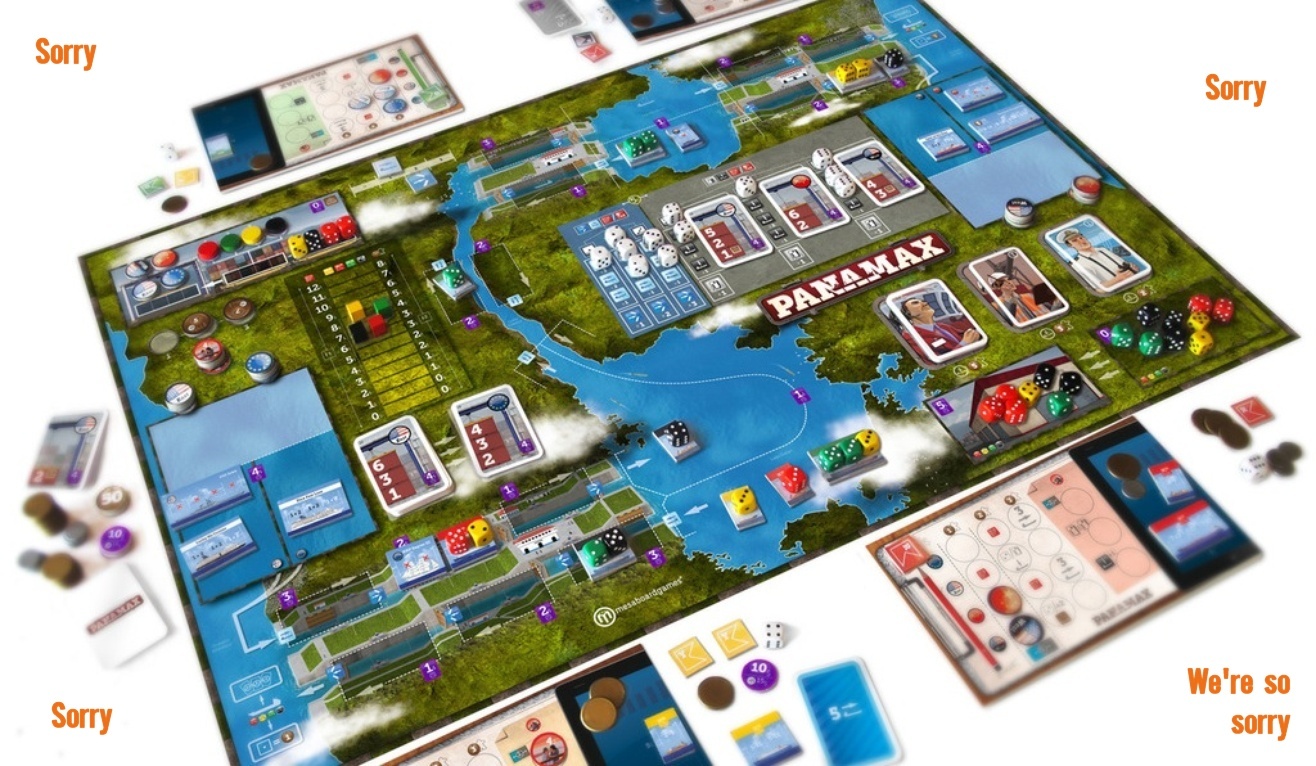 Paul
: Aha! Did you think we were done? Did you think it was all over? The sad truth is that, in assembling our gigantic Top 50 list, so many games don't quite make the cut. We shift them up and down. We debate their inclusion. We resign ourselves to seeing favourites fail to break the Top 50 by the tiniest of margins. That's how it is, though. You stick in a Codenames and the whole list shifts. Someone has to be number 51.
All the games that follow are good games. We don't want you think we've lost our love for them because they weren't featured last week. These are our Honourable Mentions.
grumpy scientists, burning sweet shops, the gentle tazers of the canadian police
Sometimes Team SU&SD can be compared to a marching band, except instead of playing musical instruments we make awful mistakes, and instead of moving forward we stay in the same place forever.
Not today, though! Today, in podcast #28, we prove our competence. Paul discusses overcoming Panamax's awful manual to discover the fabulous game within, while Matt and Quinns discuss the great time they had leading civilizations in both Nations and Imperial Settlers. Finally, we discuss Paul's new, potent sex power in the game of Apocalypse World.
Don't worry. This can't last… can it?
Read the full article...
satisfying shunting, paul in a bath, puppies in a fun tunnel
So it turns out that Paul has actually always had something of a fascination for big ships. It also turns out that
Panamax
mixes big ships with big business and (very) big bucks. After all these years, could this be the way that Paul finally makes his millions?
Of course not. It's a board game. Still, it could be good, right? Let's see what Shut Up & Sit Down's North American Correspondent thinks in a video made in the style of some of our very first reviews.
industrial rubber bands, beauteous mutants, the worst spies, montana
First things first, huge thanks to Vitaliy Zavadskyy for gifting our podcast with some magical intro and outro themes. The UK finally has a second radio show to be proud of after the BBC World Service.
In this episode Paul's been hard at work testing Spyfall, Panamax and The Witcher Adventure Game as well as continuing to plumb the depths of the new edition of D&D.
Meanwhile, Matt and Quinns do their best to get in his way. Quinns wants everybody to play his new on-air banana game and Matt needs to talk about corpses, churches and bushes.
Read the full article...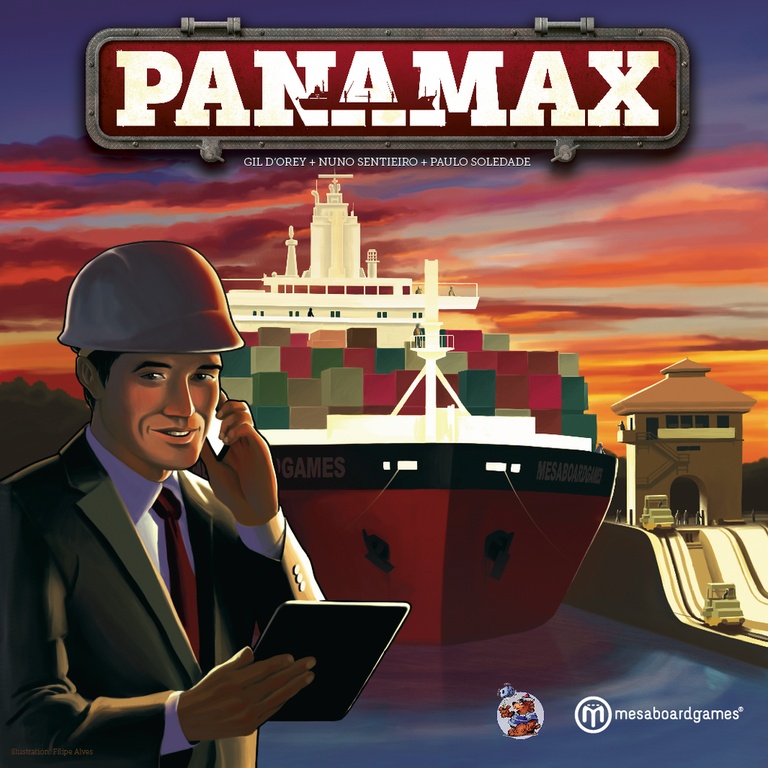 In Panamax each player manages a shipping company established in the Colón Free Trade Zone. Companies accept contracts from both US coasts, China and Europe and deliver cargo in order to make money, attract investment and pay dividends. At the same time the players accumulate their own stock investments and try to make as much money as possible in an effort to have the largest personal fortune and win the game.
Panamax features several original mechanisms that blend together; an original dice (action) selection table, pickup-and-deliver along a single bi-directional route, a chain reaction movement system – "pushing" ships to make room throughout the Canal and a level of player interaction that is part self-interest, part mutual advantage and the freedom to choose how you play.
grumpy ghosts, nice ships, paul's pits, sentient seismographs, texas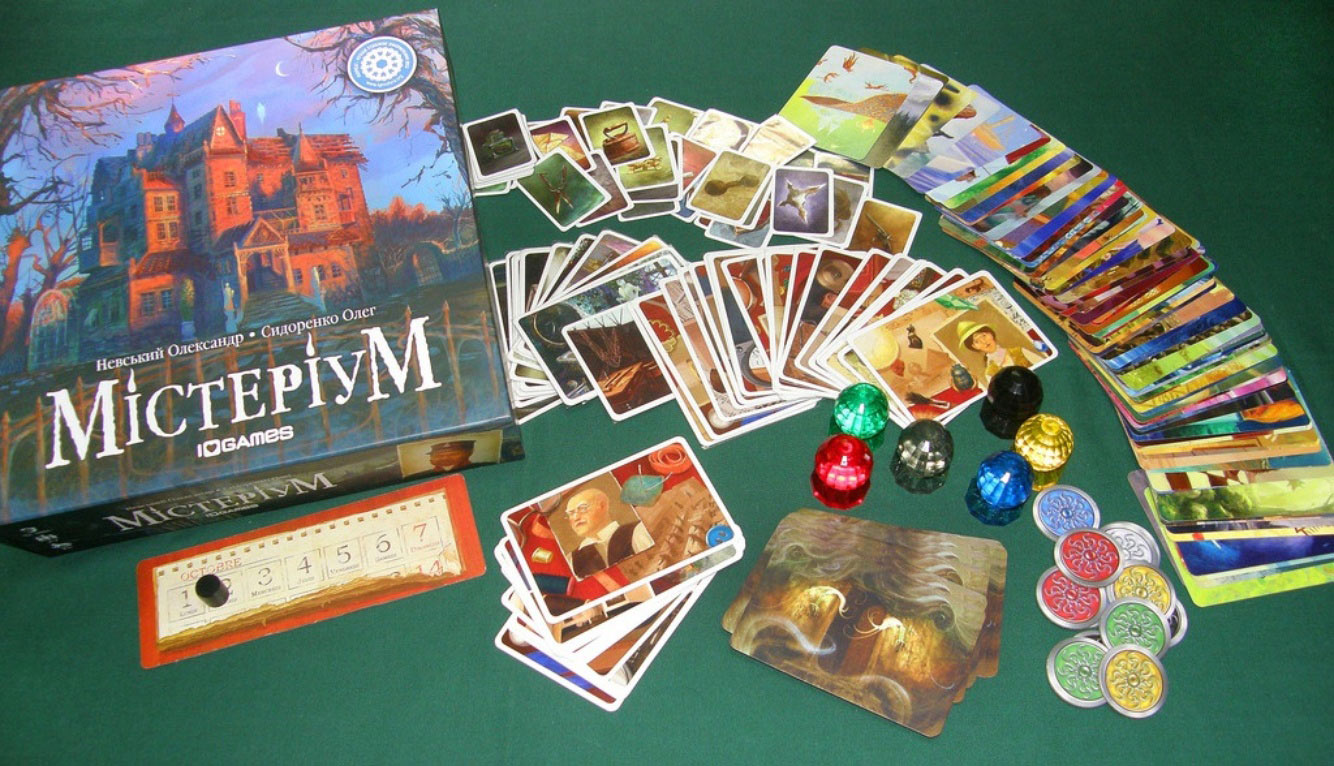 Paul: Well goodness me, I'm as beaten as a leather strap, as worn as two-week old jerky, but I sure got my fill of board games at BoardGameGeek Con the other week. Between grabbing some footage of the event (give me a week or two to edit that!) and running the site remotely from the US of A (nobody died, but Millicent did lose another tentacle), I sat down to play games with friends old and new. Here's the six best new games that found a place in my heart during my time down in Texas.
sudden rainstorms, romantic encounters, sweep the board game off the table, dungeons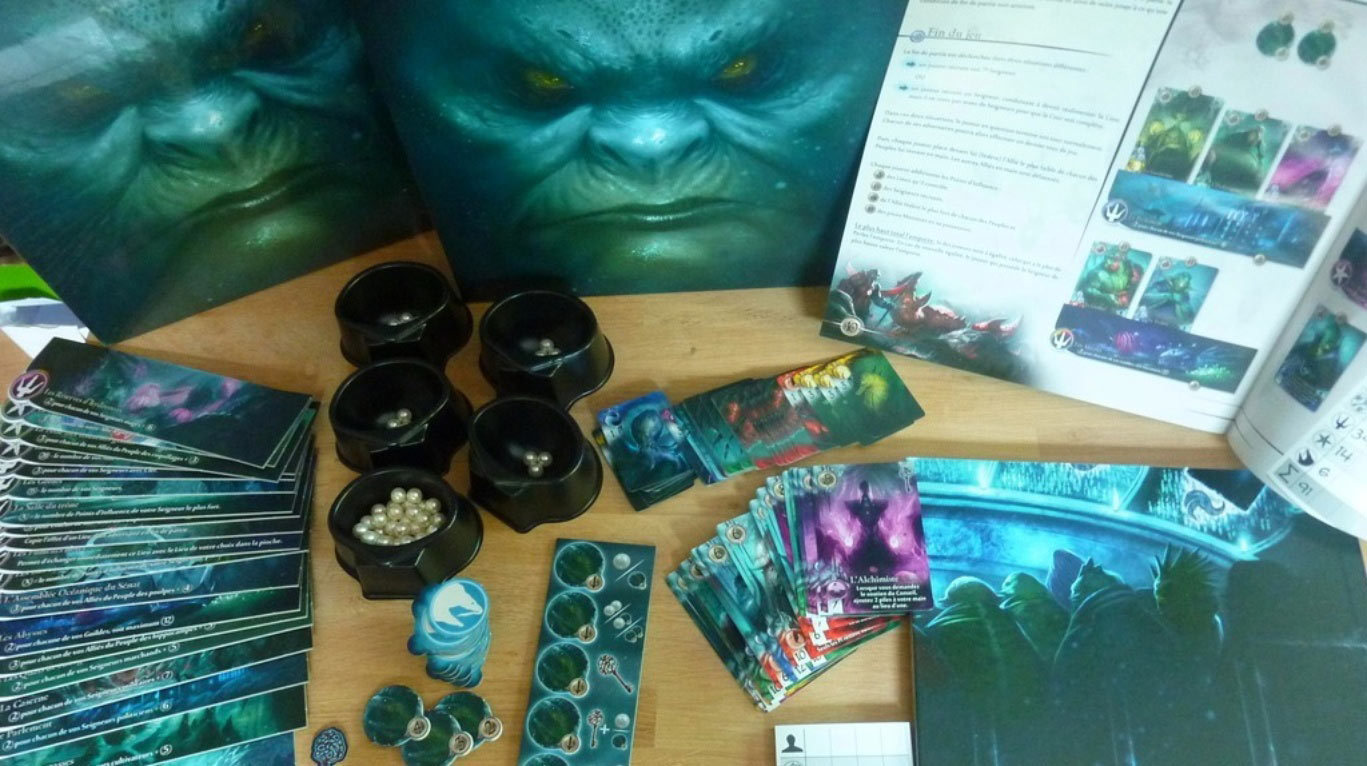 Quinns
: Hello, everybody! How are we all? I spent my morning sweating my way around the warren of central London with all the purpose and grace of
a Hex Bug
, visiting five shops with nothing to show for my brave capitalist efforts. And now there's not much news on the internet, either! What a day.
We'll start with the reveal of the above image, which is the box contents for undersea power struggle Abyss. This game looked exquisite before I knew that it included pearls as a currency, or that the stunning cover is only one of five different boxes. I love what the publishers are doing here so, so much. If this design was any more arresting I'd be in fish prison.
the wrongest ship, the deadliest briefcase, the gassiest rules, the bulletproof patter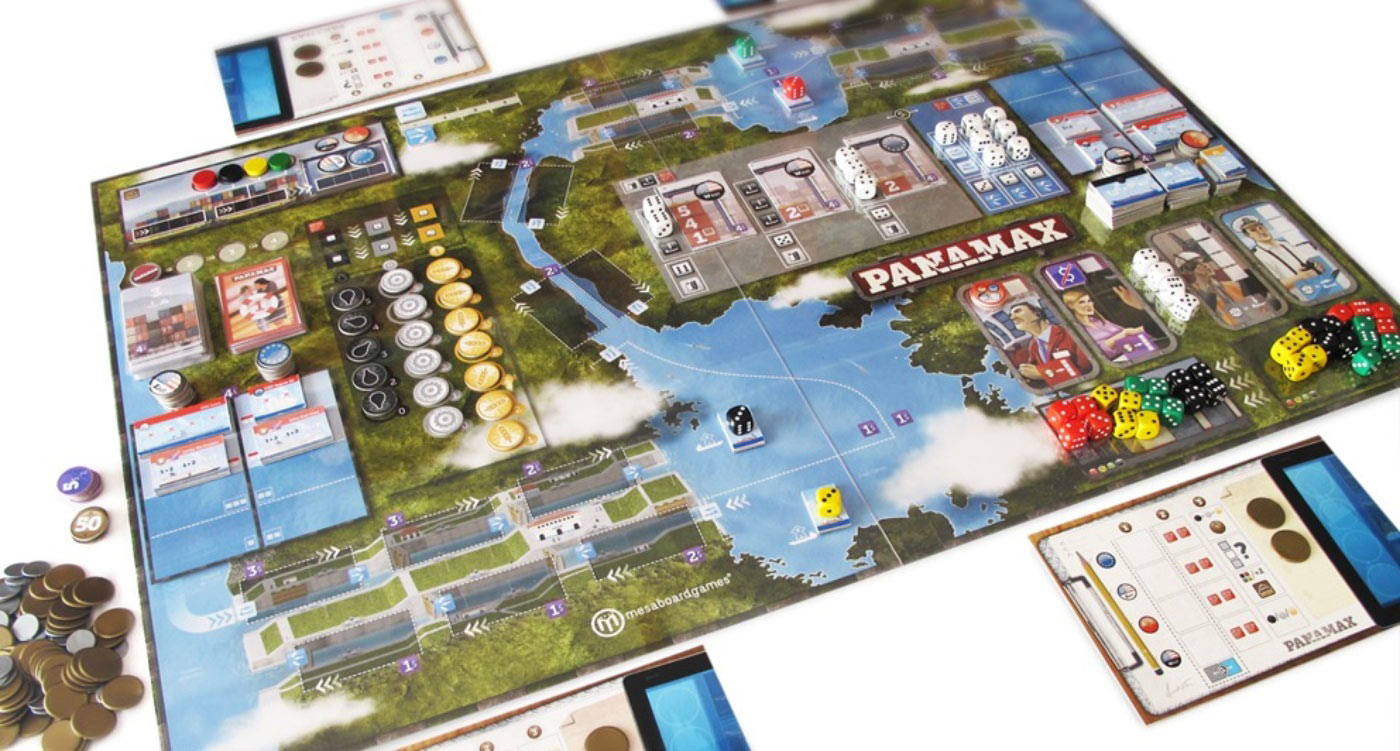 Quinns
: Good morning, my mewling clutch of board-kittens! You look adorable! Alas, I know your secret. If you don't get your weekly games news, you'll become a snapping, thrashing pit of board-gators, keen to rend my body like so much gory blu-tac.
I'm quite attached to my body (specifically, by my skeleton) so let's get you your news. It's the 100th anniversary of the Panama Canal, and Stronghold Games has announced PANAMAX, a board game of managing shipping companies located in the Free Zone of Colon. An area I thought was to be found nnnnnnno apparently I have too much moral fortitude to make that particular joke about Paul's mum.