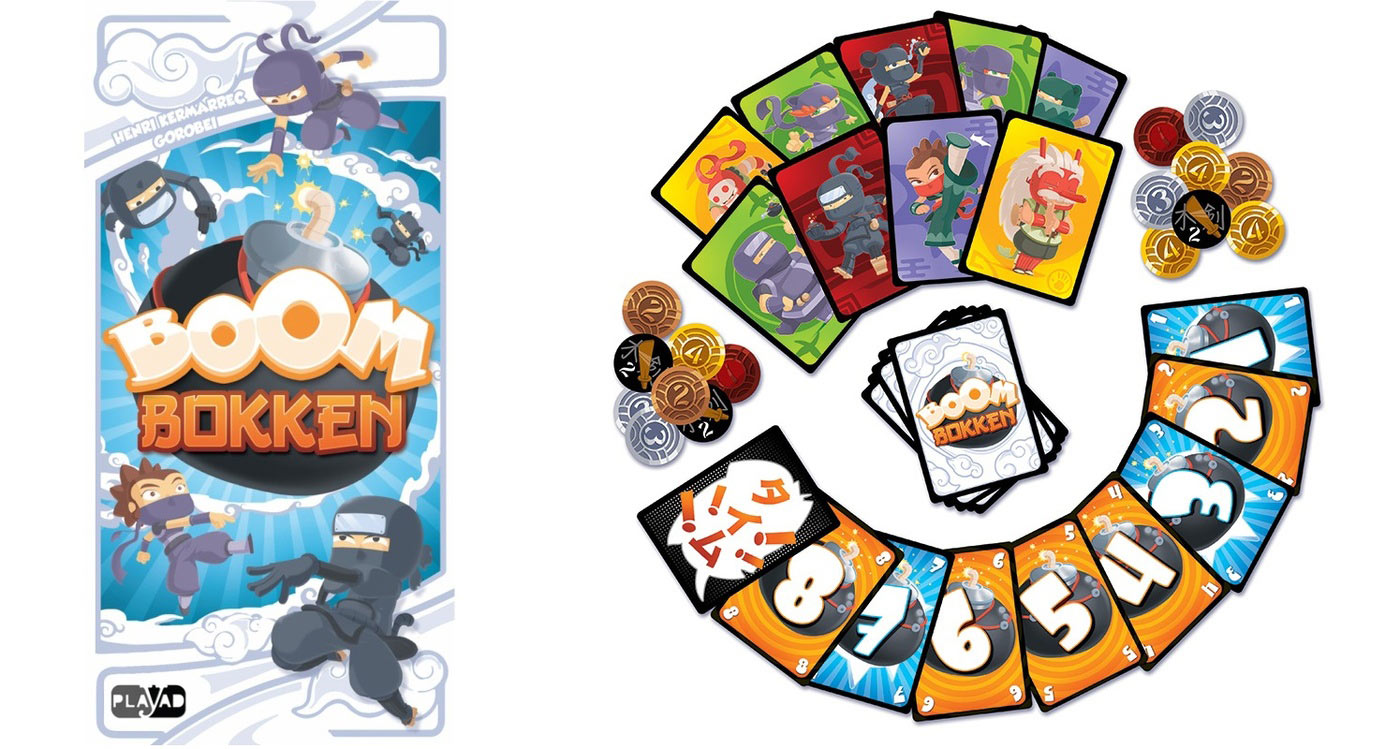 Quinns: Morning everybody! Our cover star today is Boom Bokken, which sounds and looks just lovely.
This is a hand management game with the theme of ninjas throwing a bomb back and forth where you're trying to play gentle cards to at your team mate ("play a card higher than this 4, Paul!") and hardball your opponents ("play a card lower than this 2, Brendan.").
Blue cards can also be played that intercept a card being played between to other players, and there are a few clutch "emergency stop" cards in the deck. Best of all, players who fail to play the card expected of them are blown up, leading to dramatic dodgeball-like finishes where the one member of your team still standing takes on a whole team of three. In other words, it's a game where every play could literally blow up in your face with plenty of room for heroism. Doesn't that sound like our kind of thing?
Read More