clinical immortality, a cranky wonder, sweet sweet telenets, hot hot birbs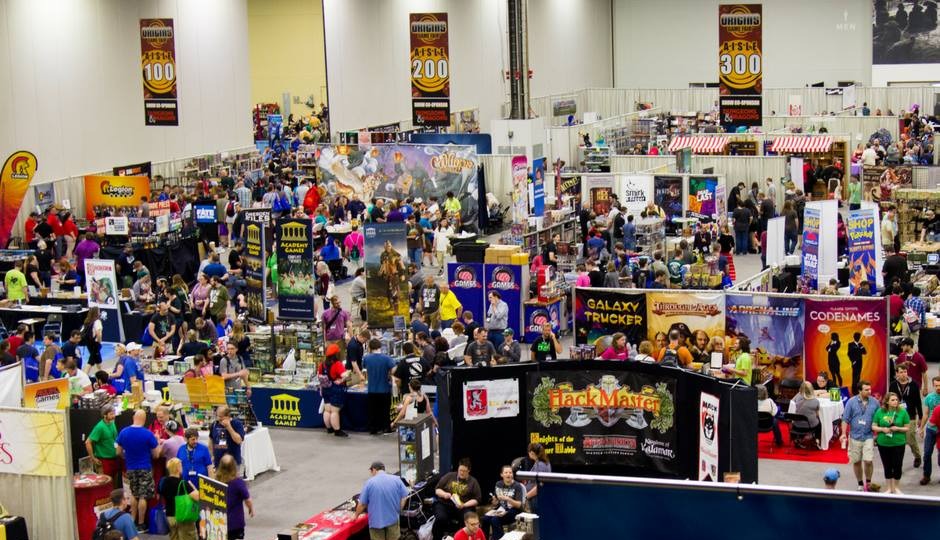 Cynthia
: Date: June, 2017. Subject:
Origins Game Fair
.
Known in the United States, at least, as Gen Con's quiet but friendly little sibling who lives in Columbus, Ohio. Also known for revealing major summer releases well in advance of Gen Con.
But what really goes on at Origins? Shut Up & Sit Down was curious, so I donned my best black hoodie and infiltrated the scene. Slipping past the bronze statue of Arnold Schwarzenegger that guards the convention center, I entered a bustling space filled with thousands of gamers. Fortunately I seemed to blend in, and… oh, alright. It was just a great con.
Locals and industry people were open and nice, it was easy to get into events or find gaming space at the last minute and, above all, the Columbus Convention Center is a quick walk from the North Market, where there's all kinds of good, nutritious food like Vietnamese noodle bowls and donuts and gourmet ice cream.
trilobyte comment threads, indigo livin', night witching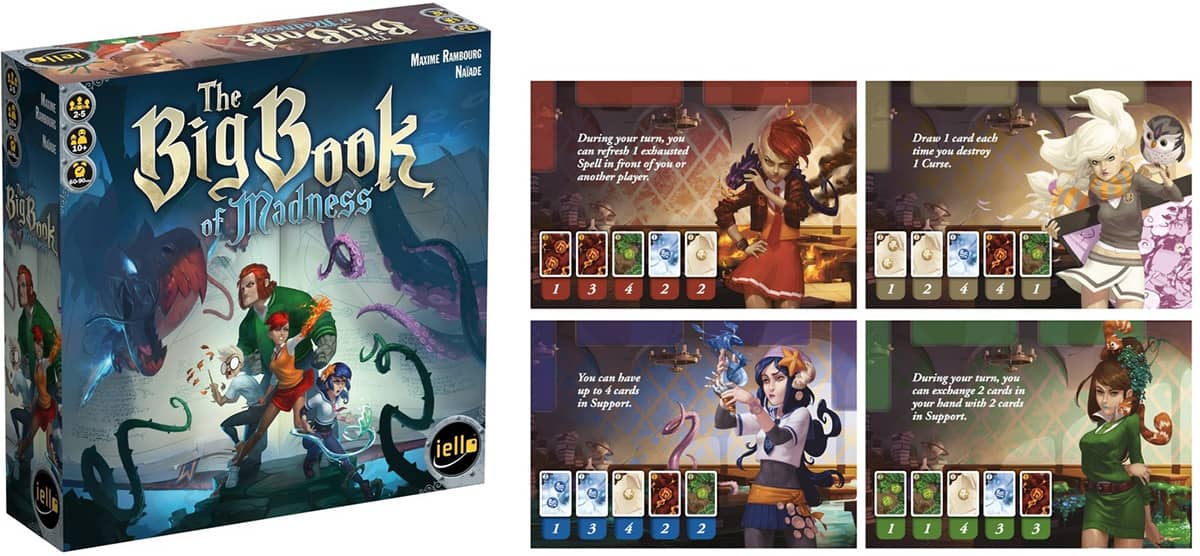 Quinns
: Good morning everybody! News: I've got it, you want it. Let's conduct this transaction like a couple of consenting adults. Stop looking at the door! News is
entirely legal
in the UK.
Board Game Geek News has a Big Book of Madness designer diary up, and goodness me this game looks like a treat. It's a deeply co-operative, Harry Potter-style deckbuilder, but with a more flexible interpretation of deckbuilding that I find very welcome.
Players are attempting to close an evil book and defeat all the monsters spilling out of it, but you're not simply slowly improving your deck as the game goes on. You can improve your deck, or spend your turn putting good cards in your friend's deck, or trying to expunge horrible Madness cards that you'll slowly amass as the game goes on, or actually closing the damn book.
bi-plane witches, the jerks from outer space, polish dairy, sexless minions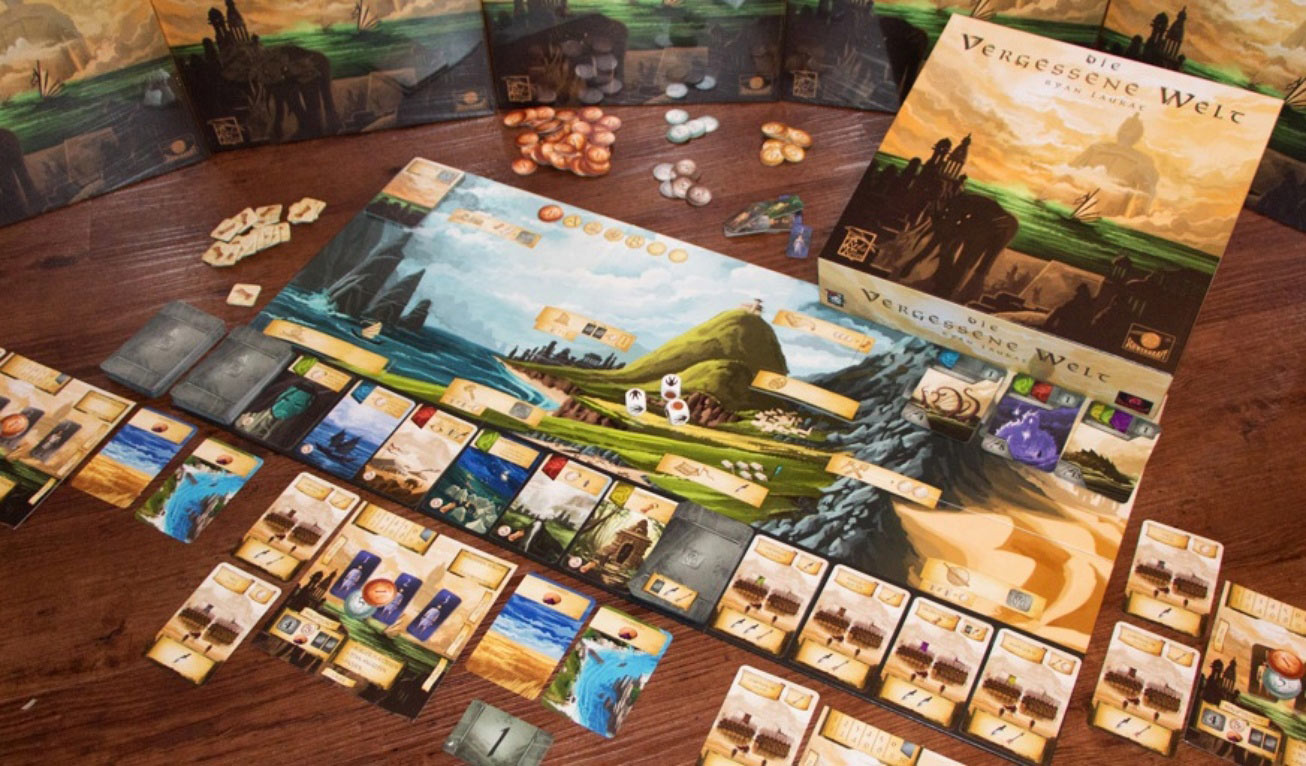 Quinns
: A lot of people come up to me and ask "Quinns, what's the secret? How do you always have amazing stories for the Games News?" And I swing my Armani shoes up onto the desk, light a cigar, and I tell 'em "Well, I start by checking blogs. Basically you... you check some blogs. Is that coffee ready yet?"
Our cover game (seen above) is the absolutely beautiful The Ancient World, which might reach shops just before Christmas. Remember 8 Minute Empire, that lovely little area control game we reviewed? The Ancient World is designer Ryan Laukat's next game. It tasks you with developing a pretty little civilisation, while finding time to slay the terrible titans striding the earth.
Dare you to take one look at what a completed city looks like and not be 100% sold on this game.