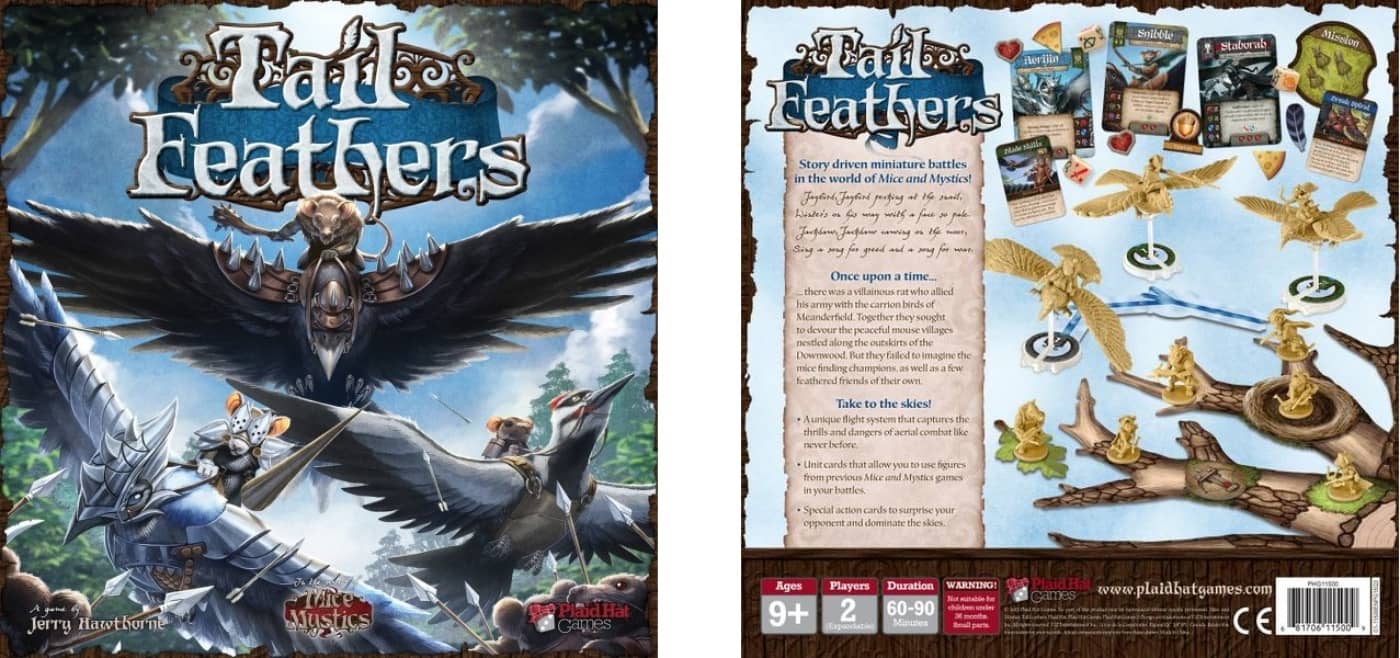 Paul: Quinns hello Quinns good morning Quinns have you seen? There's a few interesting things that came in the Games News Sack this morning.
Quinns: That's not the "Games News Sack", Paul, that's the postman's bag.
Paul: Well he won't be needing it any more. The important thing is that we've got the Games News today. As well as everyone else's mail. And a few spare, loose limbs.
Quinns: Okay then. I guess now is as good a time as any to start telling people about Tail Feathers! A new skirmish game from Plaid Hat arriving in just a few months that combines Mice & Mystics with the X-Wing Miniatures game.
Read More