press f to pay respects, where in the world is rita modl, two-brick matt
The choice of which game of play on
our Twitch channel
this week was a no-brainer. Which is to say, we knew we'd have no brains remaining after flying back from PAX Unplugged, so we chose a game that could be enjoyed by eight-year-olds.
Men at Work is the next beautiful box coming out of Pretzel Games, makers of Flick 'Em Up and Junk Art, and we love the heck out of it. And like those previous games, it functions as a lovely object, as well as a silly challenge, and - if you so choose - an arena where actual tactics can be deployed.
If you'd like to watch the full stream, with the beginning, the end and all of the hilarious comments in between, it'll be available here for the next sixty days. And if you'd like to hear about us talk about Men at Work on the podcast, you'll find that sweet ol' chat on episode #88.
Have a great weekend, everybody!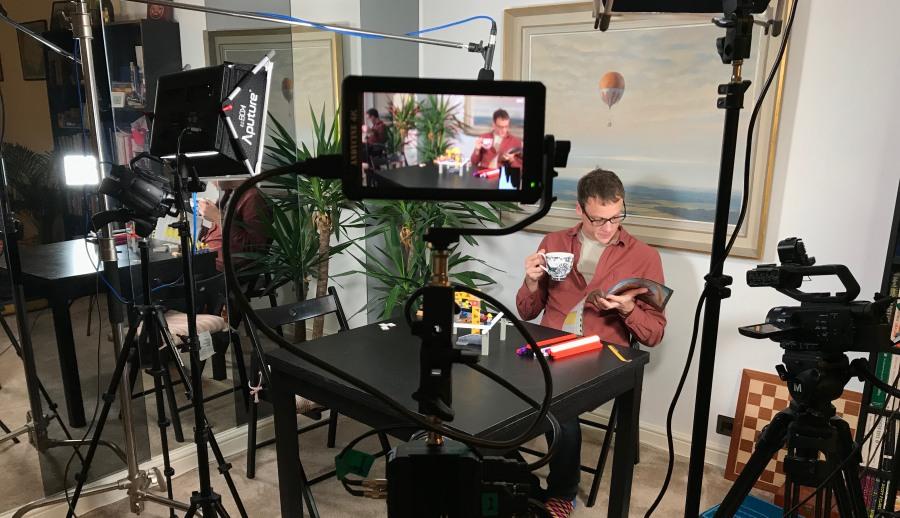 Quinns
: Hello my board-based bosom buddies! Shut Up & Sit Down's misadventures on Twitch will be continuing, live, any minute now, 
right here on our channel
. You can expect the show to run from 7pm GMT to 10pm GMT.
This week will be especially worth your time because we're playing a game that isn't even out yet- the next dexterity game from the makers of Flick 'Em Up and Junk Art, it's Men at Work!
If you've not joined in the fun on our Twitch streams yet, lemme tell you, it's an absolutely fantastic time. Our Twitch commenters are routinely a lot funnier than the stream itself, and as hosts we're really starting to find our groove.
In other words, try it! You might just like it.
Time for me to join the others and take my place. I'll see some of there!
you must mmm the slurp, gather your batteries, and most importantly, blurp
My goodness. We always say this, but... have we 
ever
had so many luminary board games on one podcast?
In this episode, Matt and Quinns discuss the twin games of Cockroach Salad and Cockroach Soup, a discovery so exciting that Quinns has since hunted down all of Drei Magier's "Ugly Animals" games. The pair then move on to chatting about the wicked worldbuilding of Neon Gods, the dexterity magic of Men at Work, the small-form joy of Targi, the BEHEMOTH box that is Lisboa, and finally their game of the podcast, Blackout: Hong Kong.
We also answer a particularly tricksy question from our mailbag. If Chess had never been invented, how do we think it would be received today?
Enjoy, everybody!
quinns has a couple of spatulas and he knows right where to stick 'em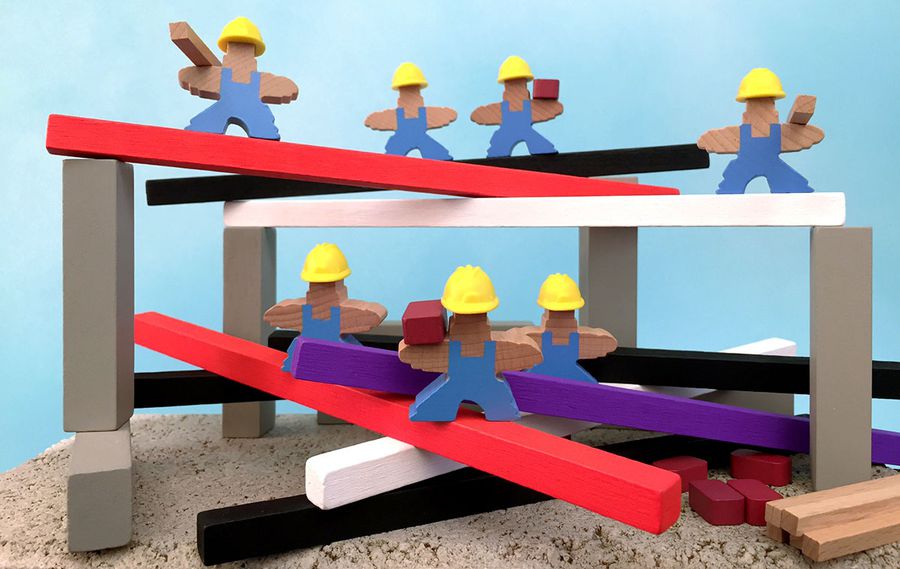 Paul
: Oof, sometimes you instantly know what must surely be the best Games News announcement of the week. It's
Men At Work
, the debut design from Rita Modl, illustrated by the magnificent Chris Quilliams and coming from dexterity experts (aka "dexperts") Pretzel Games.
Flick 'em Up was flickin' fabulous. The co-op Flick 'em Up: Dead of Winter was supposedly excellent. Junk Art was just great. Can they do... what's the equivalent of a hat trick but for four things?
Quinns: I think it's a phat trick.
Paul: You just made that up.
Quinns: Yes.