quinn's soul, your dead uncle's treasure, the most baller of spaceships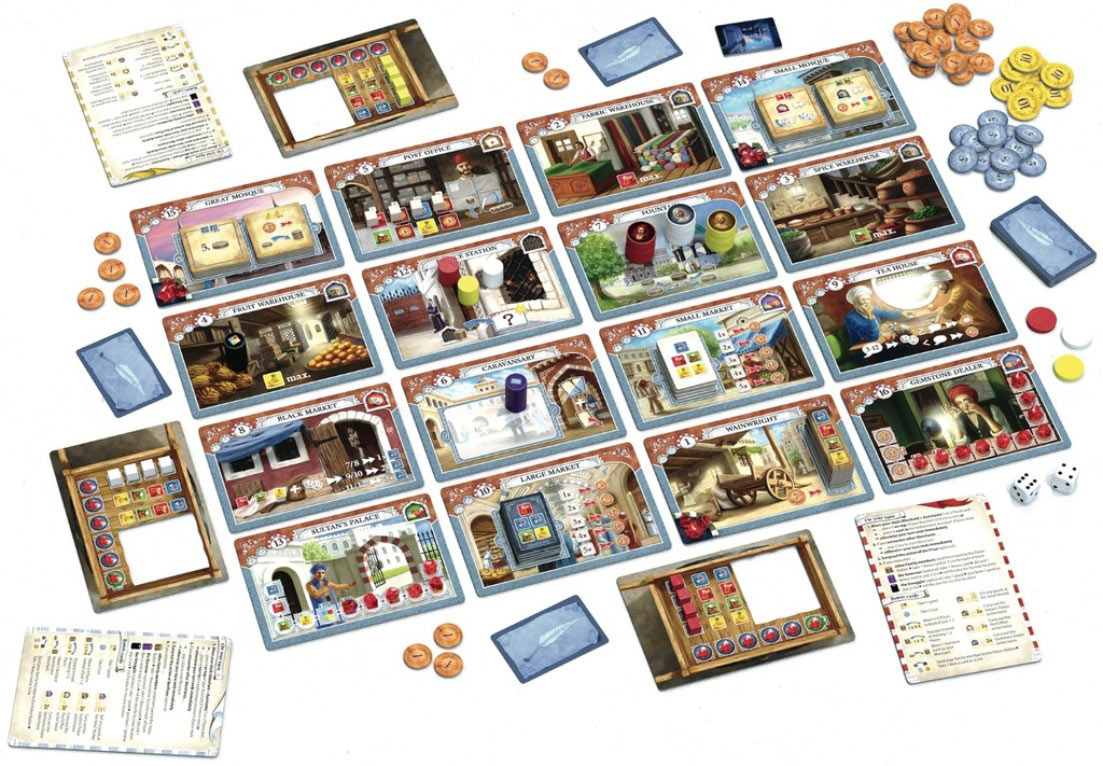 Quinns
: This week's news is brought to you by
Poolside.fm
, whose smooth jams have had my soul vibrating like a sex toy since I got up. Try not to watch the accompanying video feed, though. Not because it's bad, but because it will kneecap your productivity.
Hmm. I wanted to start with our smoothest story, but when you're writing about board games that's like trying to pick the straightest banana from the bunch. Let's go with Board Game Geek's preview (almost a review, really) of upcoming game Istanbul, seen above. A game of making money and being a boss under a sweltering sun.
lewis & clark, Lickety Bojang & Halibut, cwoissants, happycopters
Are you ready for the most half-arsed impersonation of explorers Lewis & Clark the internet has ever seen? We've got you covered. We've also got a lengthy review of much-hyped board game
Lewis & Clark
, on the off chance you come here for the board game reviews.
It's an interesting game, though. In a year when fantastic eurogames are coming thick and fast, like hail in the Great Plains, this one looks pretty enough to make a name for itself. But does it have that frontier spirit? Quinns will let you know. Probably. Assuming he doesn't get distracted and start talking about sodding Timeline again.
brendan's brain, hitler's brain, velvety bananas, hidden grappling hooks, lewis and who
Fwssh-pop! A new Shut Up & Sit Down podcast has dropped out of hyperspace, its hull slick with enthusiasm, and its bulbous cargo bays heaving with games. In this episode Paul and Quinns are joined by Mike, Reference Pear's personal assistant, to discuss the ludicrous architecture of Ugg-Tect, shapely card game Pairs, the somewhat astonishing Monikers, as well as a sneak preview of this week's Lewis & Clark review.
From there, the podcast slingshots along the Kessel run to arrive at a lengthy discussion of Fantasy Flight's new Star Wars RPG, answers a few of your questions, and leaves as quickly as it came, accompanied by the musical stylings of Mr. Jesse James.
But your memories… they'll last a lifetime. They'll also need to be disinfected, so please mail them to us in a self-addressed envelope.
Read the full article...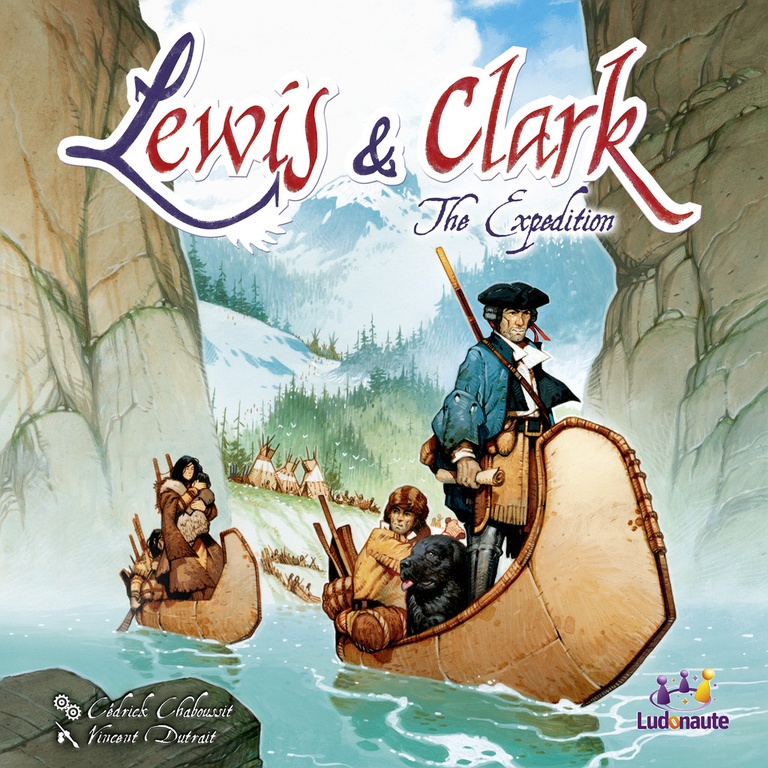 On November 30, 1803, the United States purchased Louisiana from Napoleon. Thomas Jefferson decided to send two explorers, Meriweather Lewis and William Clark to discover this huge terra incognita.
In Lewis & Clark, each player leads an Expedition aiming at crossing the continent. Each player has his own Corps of Discovery that will be completed by the Native Americans and the trappers met during the trip.
sellotape, Pantspantspants, Patchpaw, buffalo unmentionables, paul's treasure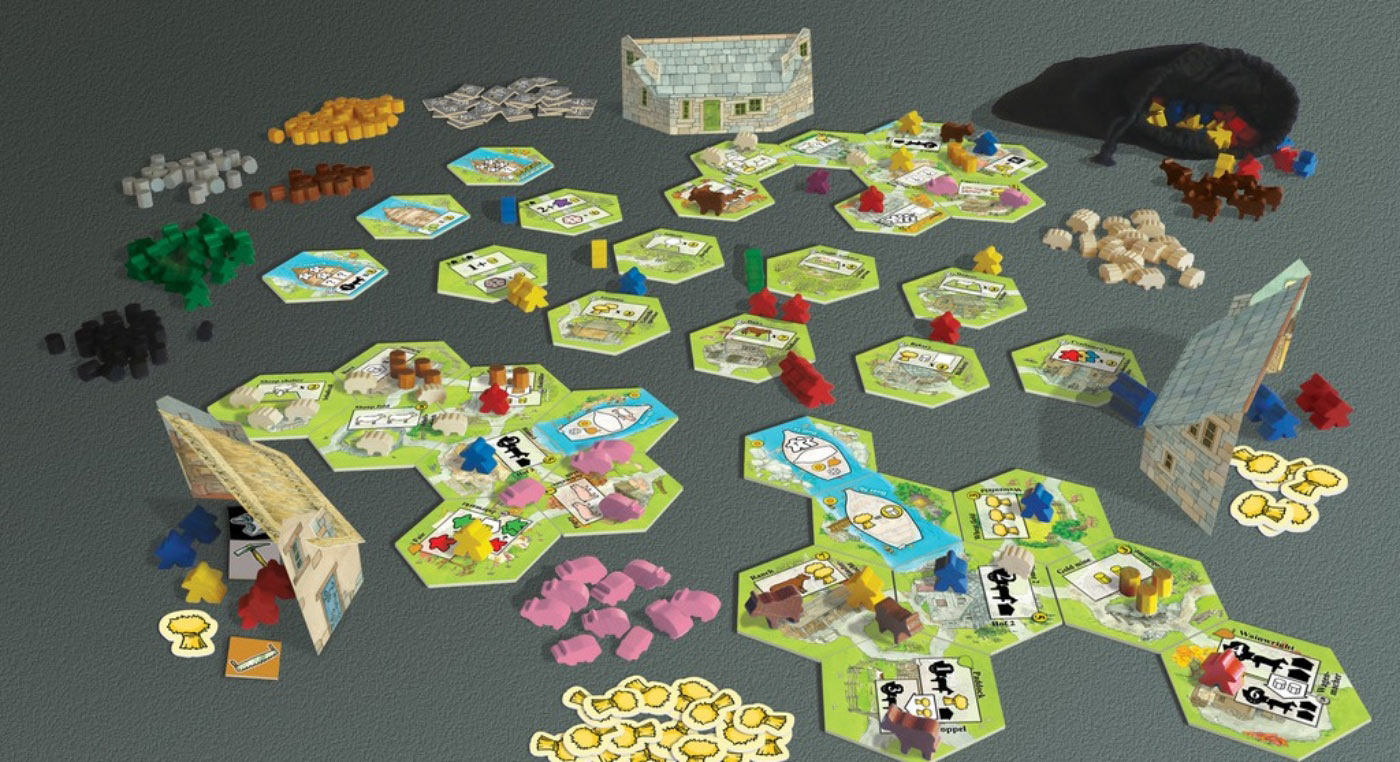 Quinns
: Oh gods. I
may
have had too much to drink last night. It's cool, though. As long as I remain perfectly still I'm pretty sure I can make it through the news without one of my internal organs making a brave attempt to escape my body.
Details are beginning to emerge regarding Keyflower: The Farmers (pictured above), which we haven't covered, but which is an expansion to Keyflower! Which we also haven't covered.
It might be a long week.