poor orbiting commenters, almost bruce willis, one tickled trout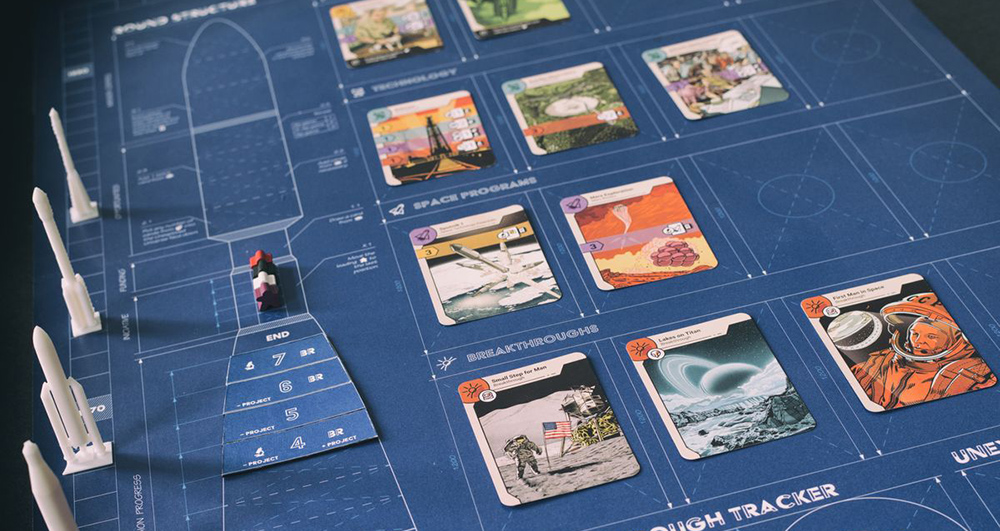 Ava
: After a week playing the fun game 'moving all the objects I own from one building to another and then slowly finding new places for them to sit', I'm mostly on my own for this week's Games News. I'm cosily nested in an incredibly tall house on a slightly different hill in my gorgeous little valley. The sky is blue, the trees are green, the garden is gravelly and the game table is flat.
What a perfect time to roast up some news.
Kickstarting its way into orbit this week is Space Race, a follow up to a card game of the same name that looks to take up a little more of your table. The art direction is the star here, all blueprints and sharply inked illustrations. Players will build rival agencies sending astronauts into the void with a some literal and metaphorical engine building and what looks like a bit of orbital area control.
the board game manger, hallucinatory spaghetti, art, burps
It's a
podcast!
You know the drill, everybody. Recover your audio tubing from the protective sheaths and retreat to your listening hutch.
In this episode Matt and Quinns share their experiences with Wingspan (you'll find the NPI review here), Chronicles of Crime (our SHUX Preview here), Franchise and Woodlouse Chaos, before strapping on their tuxedos for the annual Pearple's Choice Awards, which we last celebrated back on podcast #73.
Who will win Best Game? Best Production? Best Designer? And will SU&SD's audience finally decide that mum and dad... are bad and wrong?
Enjoy the show, everybody, and thanks again to clg6000 for putting these awards together on our forum.
bad slides, big lobsters, working on the racism farm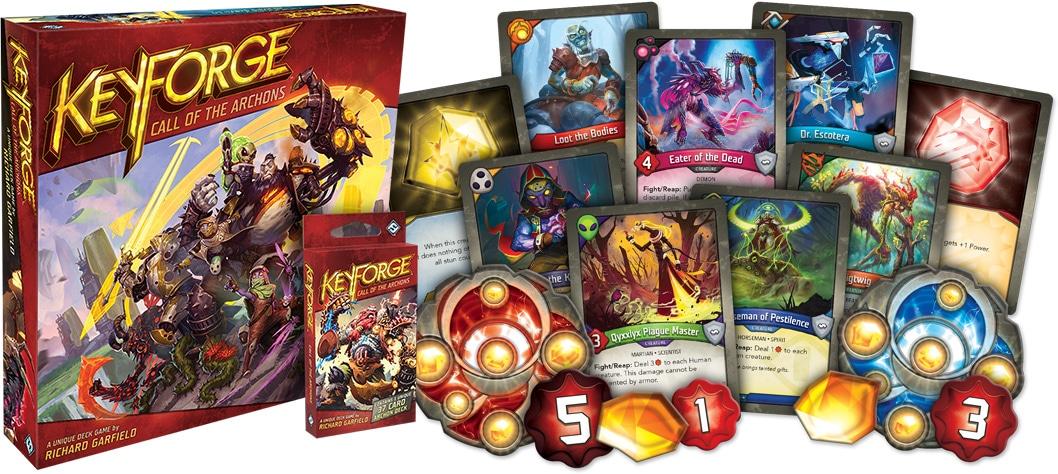 Matt
: It's a snappy news roundup this week, as Quinns and I are both prepping and packing for a journey to Philadelphia's
PAX Unplugged
! And oonce again we're stuck with an impossible question- how many games do you bring to a gaming convention?
Quinns: URGH. Bring too many and there's no room in your bag for more games, bring too few I am reduced to a grumpy banshee, stalking the halls of my hotel and wondering why I have naught to play.
Matt: One of the games I'm definitely bringing is Keyforge, which Quinns and I are currently playtesting for our big, end-of-year blowout review.
And actually, that game made headlines this month.