bountiful pimples, baby buffet, the opposite of Santa Claus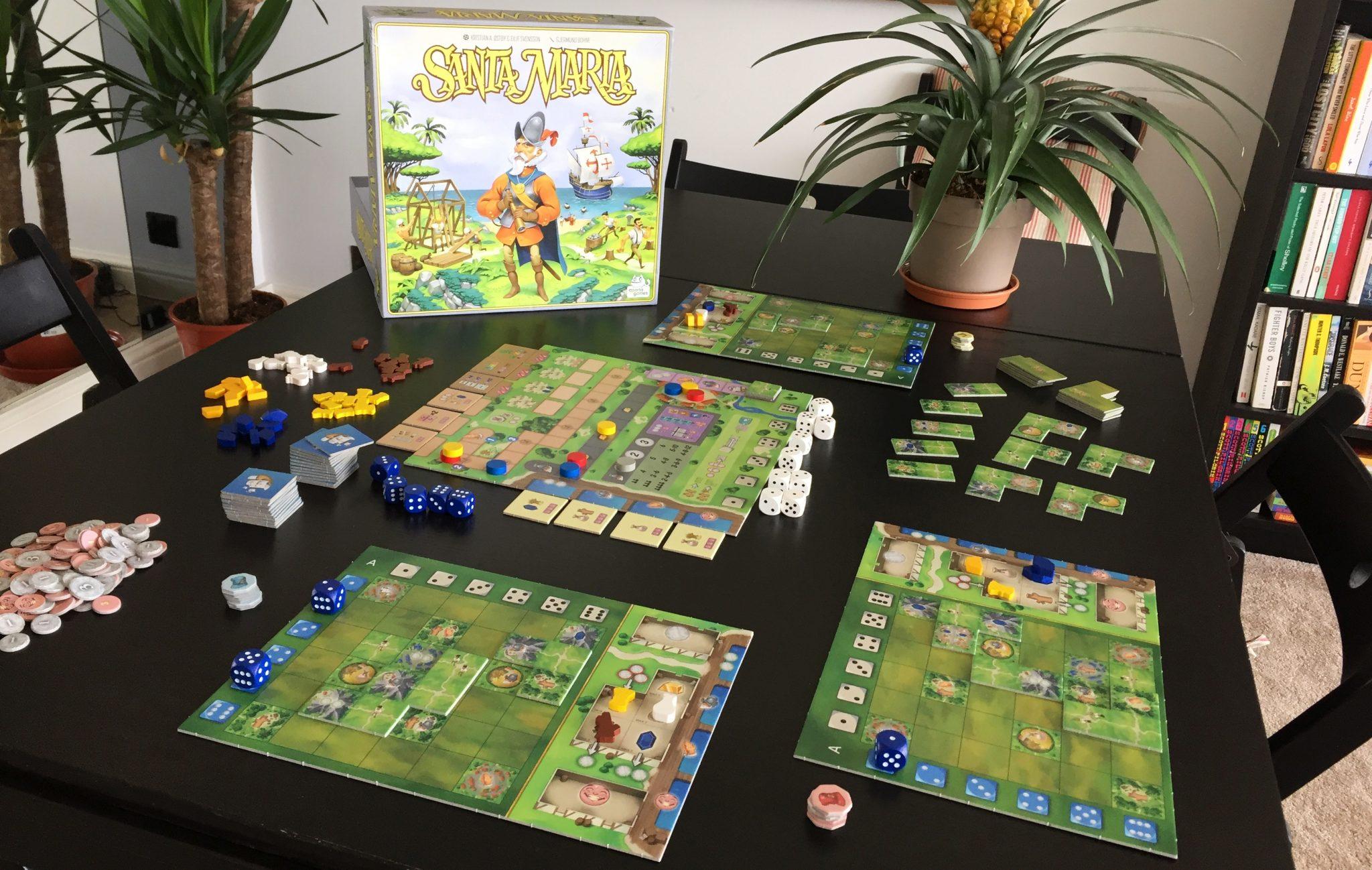 Quinns
: There's quite a bit of buzz around
Santa Maria
. "Buzz!" spake this box as it arrived in my flat like a gentle but hefty bumblebee, excited to alight on my table.
Paul: OH GOD WHERE'S THE SPRAY QUICK OPEN A WINDO-
Quinns: It's fiiiine Paul! This is something we can safely let into our homes to flit happily about, to land on our tables or to watch us from the shelves with its compound eyes. Santa Maria is quite harmless!
Paul: Harmless and… perhaps toothless?
Popping open the almost cartoonishly cute box, which appears to depict Santa Claus as armoured as he is jolly, we've got dice! We've got charming wooden tokens! We've got wonky jungle tiles! We've got… is this the terrifying face of an inflated baby, about to burst?!
king of the bobbits, gothic seagulls, shut up and war of the ring
If you were looking for 
one game to rule them all,
War of the Ring
 might be it. This magical game has more than 200 plastic miniatures, 40 pages of rules and a depth that most board games could only dream of.
But what will Matt and Quinns make of it? For one thing, this wouldn't be the first time that Lord of the Rings was accused of being too long.
Click play, and let their opinions seep into your very bones.
admirable admirals, a cheeky tug, the insurmountable greed of your nasty space-friends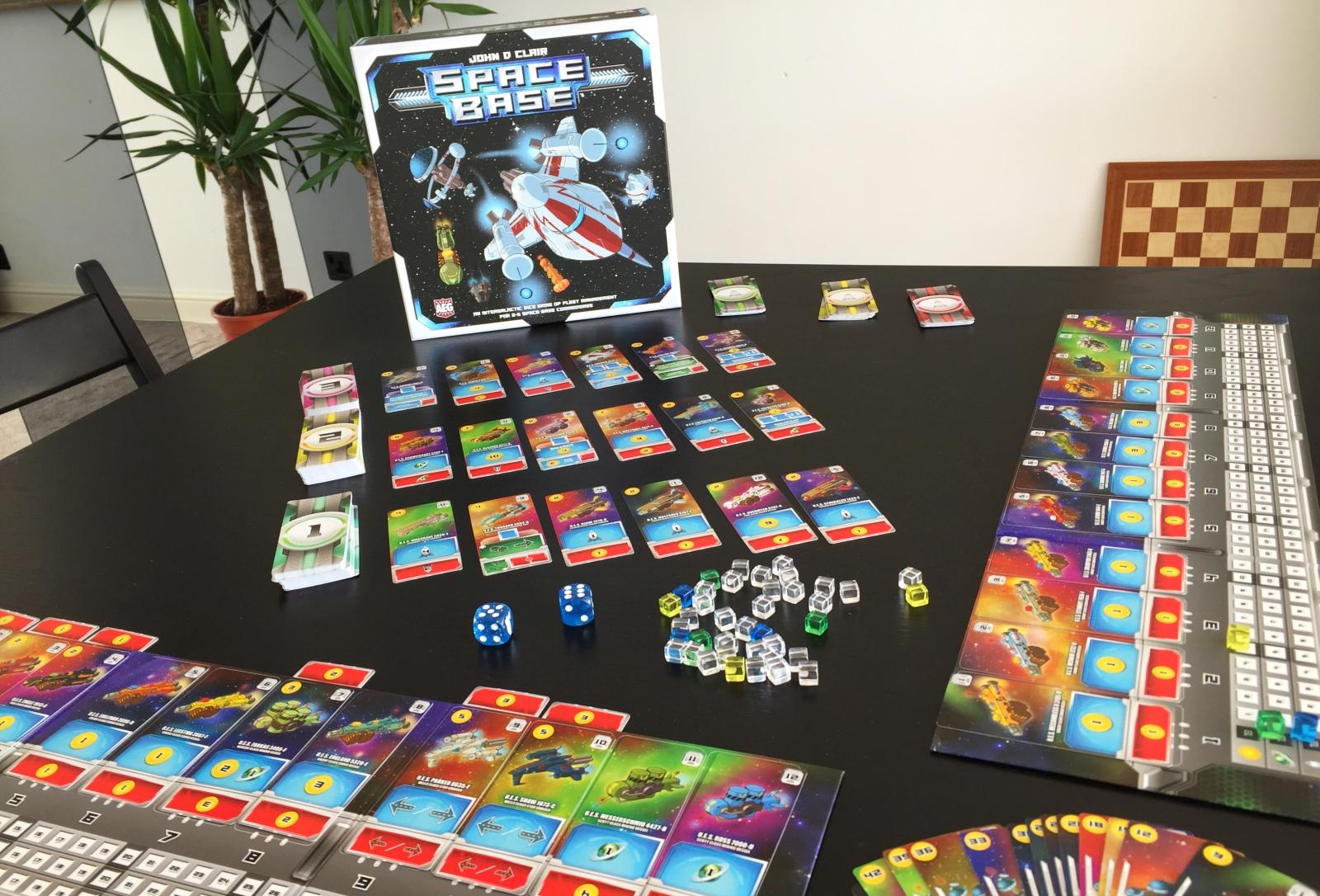 Quinns
: Ever since team Shut Up & Sit Down first borrowed a camcorder and began proselytising and/or squawking about board games, we've been borrowing a line from designer Sid Meier. "A good game is a series of interesting decisions."
But is this true? Six year later, I'm pretty sure that sometimes a good game is one where you roll dice and then nice stuff happens, or perhaps you own a spaceship(!).
Well HOLD ONTO YOUR PANTS, because in the newly-released Space Base all of these things are true. Each player starts with 12 ships that are straining at their docking clamps like greyhounds before a race, and you're going to be shrewdly dispatching them across the galaxy for profit and points.
What you're really doing, though, is designing a slot machine. Won't you listen to me squawk about Space Base? I really like this game.
dandelion warriors, floodlights of dread, cooking the books at fraggle rock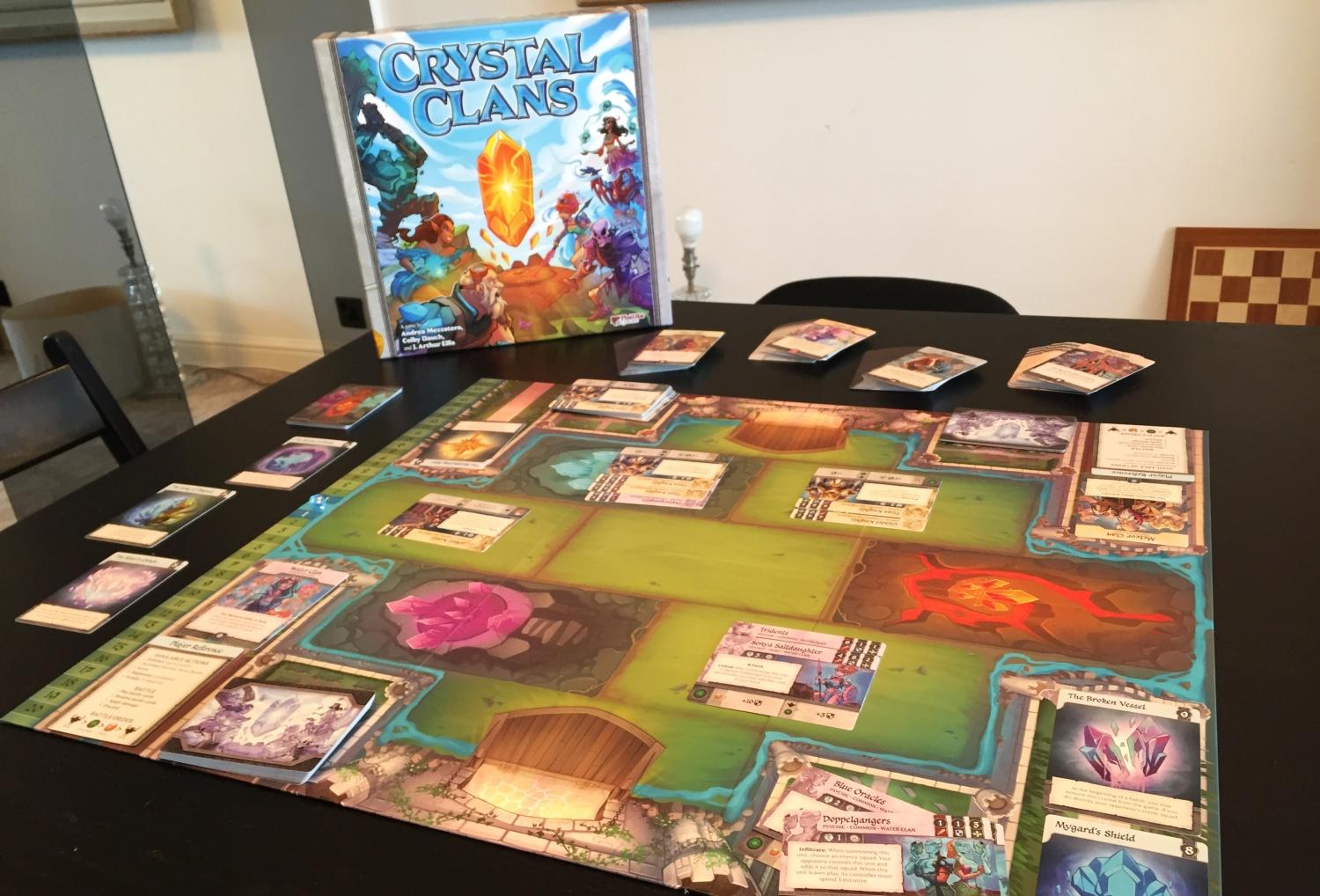 Quinns
: To look at the box of
Crystal Clans
, the new 2 player card game from publisher Plaid Hat, is to hear the soaring soundtrack of Saturday morning cartoons. The bracing breeze of GI Joe! The salty spray of the Thundercats-
Matt: Quinns this is a family show.
Quinns: It sure is, Matthew, and so is Crystal Clans! This box is a bat-signal that immediately summoned my childhood fascination with not just "fantasy" but the fantastical.
Contained within this game's deliciously diverse clans are knights that ride bees into battle, necromancers who pursue a romantic Dia de los Muertos aesthetic, time-travelling twins and one massive crocodile. This feels like a world for everybody, and the manual doubles-down on that by using the feminine "She" to refer to the player.
Everything in Crystal Clans has a touch of the revolutionary about it, and that extends to the actual game. This is like no other box we've ever reviewed.
cuddling in the ballroom, crying in a park, is it getting hot in here?
As if it were needed, Jacob Jaskov's
Fog of Love
 is definitive proof that board games can be sexy, and it's finally in shops the world over. But there's more to this box than just sex! For example, there's sometimes a troubling absence of sex. Sometimes there's heartbreak. And sometimes, just sometimes, there's true love.
Don't let this game be "The one that got away," everybody. Take a look at our definitive review, and see if it's for you.
jack won't behave, hamster in a hurricane, solo socks
Paul has been on the road of late and, since it's never a bad idea to travel fast and light, he's made sure to pack a few smaller games. Among them is the book-sized marvel that is Fugitive, but can a game so small stand out in a world of big boxes and flashy components? Can it compete with its big brothers? Here's our definitive opinion.
pretty foxes, handsome woodcutters, and a psychic slapfight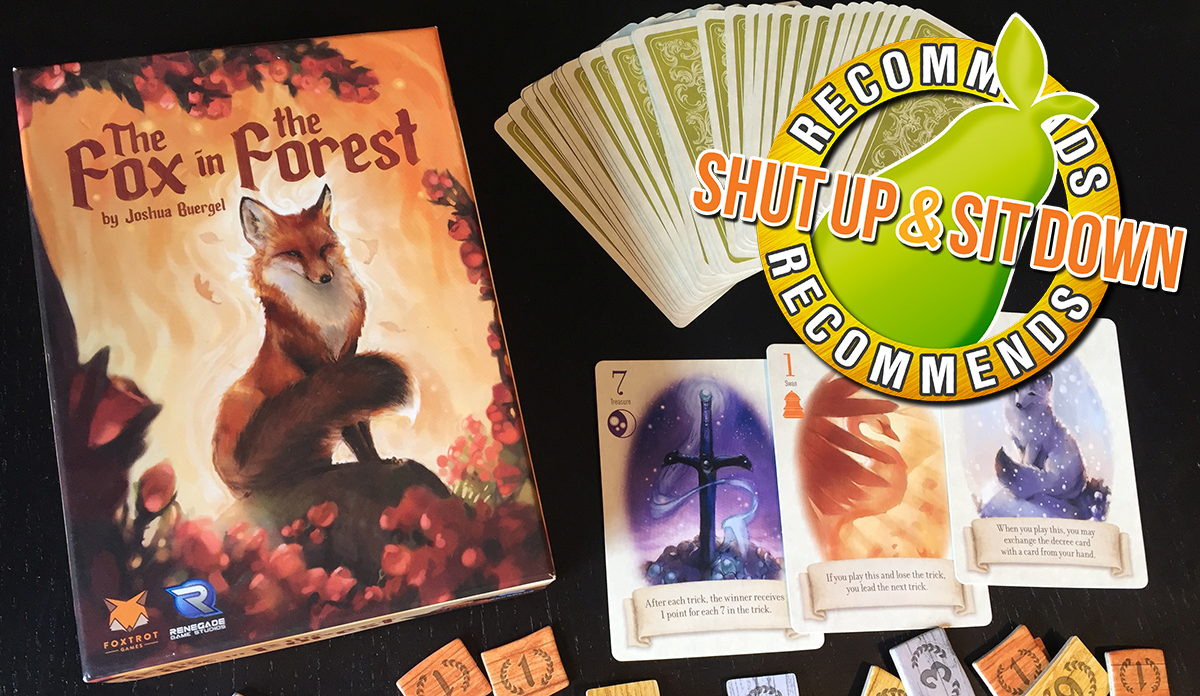 Quinns
:
The Fox in the Forest
is the best small-box card game I've played in two years.
That's a pretty momentous statement, right? Well, now we're going to lose all of that momentum as I plunge this review-car up to its axles in mud, because Fox in the Forest is a trick-taking game.
The board gaming scene has a habit of not explaining what "trick-taking" is, probably because it's a huge pain in the ass to teach. But we're going to do it, here and now, in SU&SD's famous spirit of accessibility. We can through this mud together, reader! You get in the driver's seat, I'll get out and push. Just stick with me! Now, feather the accelerator! The ACCELERATOR! That's what we call the gas pedal in England do it oh god the mud is in my shoes
catnip for poindexters, wait until you see the outtakes from this one, monopoly comes for us all
Surprise, it's a re-review of
Hive
! Fortunately the
last review
 barely talked about the game and wasn't filmed in a
totally ancient ruin. 
In more ways than one, it's wonderful to think how far we've come.
Gosh, we've had a lot of fun recently returning to older games. They're all so good! What are some of the games in your collection that you feel have stood the test of time, readers?
in memoriam lyv, an itchy brain, a timid lover, a beloved lasgun, a two-part head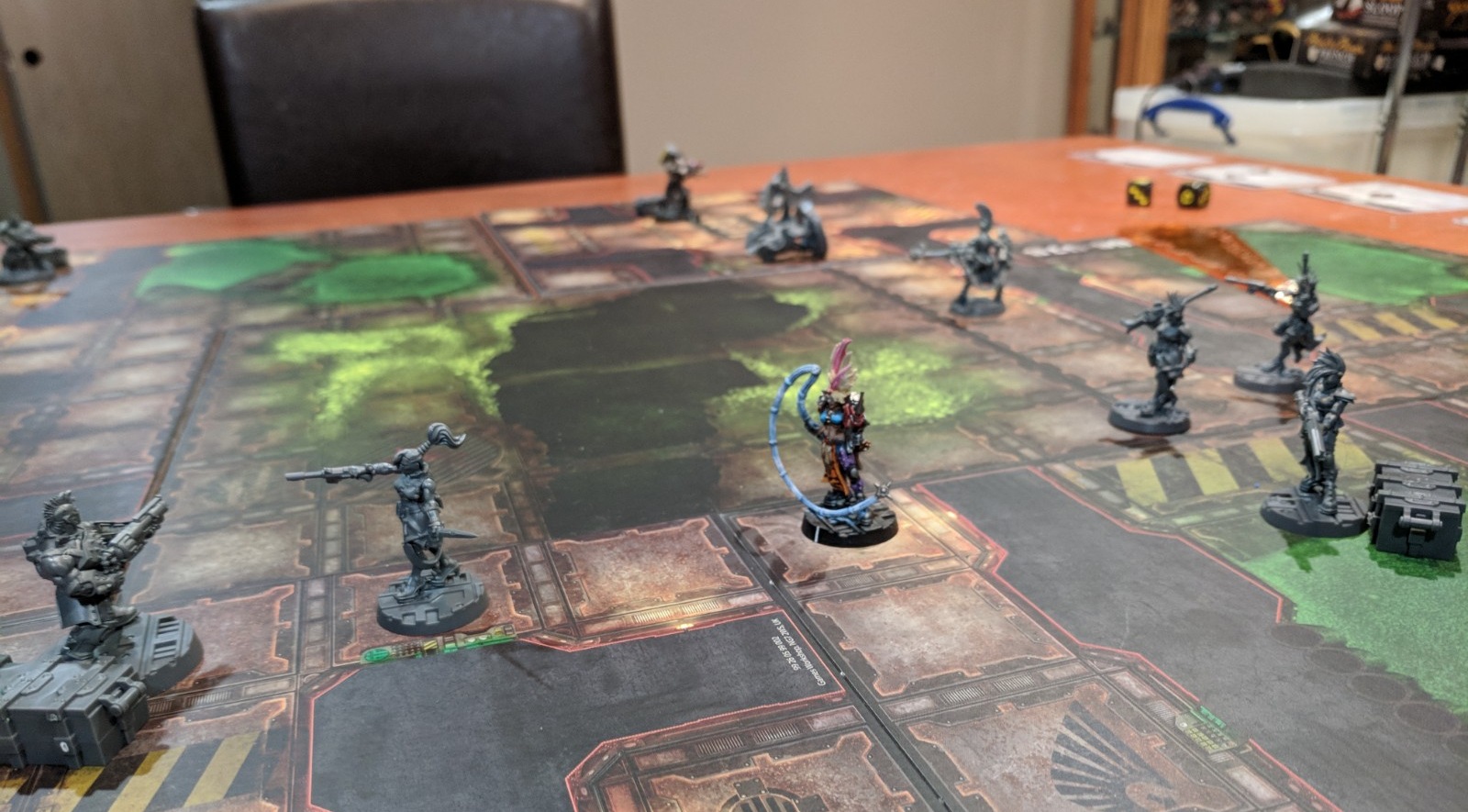 [We once again welcome SU&SD miniatures correspondent Eric Tonjes for a report from some far-flung warzone. If you've not yet caught up on his work for us, do so on the double!]
Eric: A few years ago I had the chance to revisit the grade school I attended as a child. It was a jarring afternoon. The huge hallways were suddenly kind of small. I could see over the bookshelves in the library where I used to get lost. The teachers... several of them were younger than me. I walked in the door feeling nostalgic; I left a bit unsettled.
I found myself remembering that visit as I got ready to open Games Workshop's new remake of Necromunda. A skirmish game set in the collapsing underbellies of hive cities in the Warhammer 40,000 universe, the original Necromunda one-upped the grim darkness of the 41st millenia by adding gangs, drugs, slavery, abject poverty and child soldiers. To a 15-year-old me, it was a thing of glorious joy. Yet I wondered, would this turn out to be just another narrow-halled school with five-foot bookshelves?
gloomhavin a good time, mind-belts, i love you, no i love you
Sentient trebuchets rejoice! With just hours to go until the end of the board gaming year, we've snuck in our review of 2017's biggest game. The fantasy hack-and-slash epic that is Gloomhaven weighs in at a preposterous 22lbs, it takes hundreds of hours to finish, and it raised more than four million dollars on Kickstarter.
It will be enjoying a global retail release just next month, but should you buy it?
Let's take a look.