a herd of managers, chasing the sandy sausage, a mid-game nap, resin pudding
You know what doesn't get enough kudos? 
Bags. 
Big ones, small ones, soft ones, leathery ones. Where would we be without bags? Walking home from the shops, clutching cucumbers to our chest with onions in our armpits, that's where.
Our 63rd podcast is all about great games with some great bags. Paul's been building (and cursing at) stained glass windows in Sagrada, Quinns has been carelessly eroding his car in the amazing Automobiles (see our review of that one here), and this time we remember to have the chat about Orleans that was meant to go the previous episode. Inspired by these three titles, Shut Up & Sit Down's campaign for More Bags In Games begins next week. Please send money now.
Could you give two figs about bags? Are they "Not your bag"? Not a problem! Paul and Quinns also provide some early impressions of the ludicrously pretty Wasteland Express Delivery Service, and answer a reader mail about why long games lead to a special kind of exhaustion.
pavlovian paul, dog detective, the teasing zone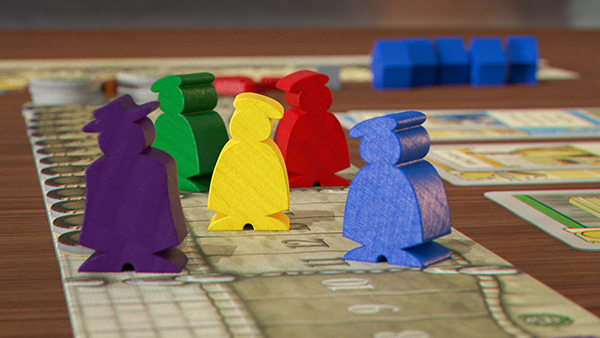 Paul
: Good Monday to you, dear readers. Please, take a seat, take a break, take pause and taaaaake me to the magic of the moment. On a glooooory night.
How appropriate that, while Quinns takes a well-earned break on an unusual and unique Mediterranean island that I am not going to disclose the name of, I'm ready to tell you all about Valletta, a terrifically tempting game of jaunty hats.