a dead prince, a drifting stick, a strong spine, steve holt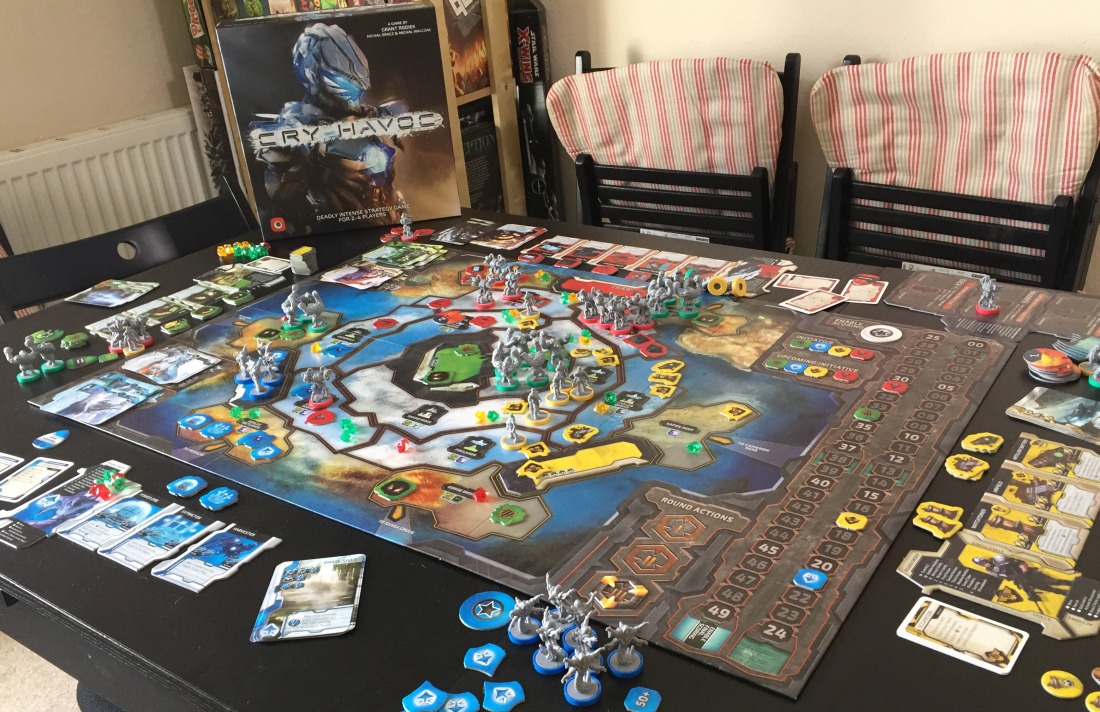 Quinns
: Oh my god. Where do we start?
Maybe just gaze into the above image. Try and take it all in. Crystals! Robots! Colours! Cards! Three dozen unique kinds of token, each with a different shape, as if they were all so scared of this primary-coloured scrum that they started to collapse in on themselves.
This is Cry Havoc, one of 2016's most striking and well-received war games, and if you take anything from its Shakespearean name it shouldn't be wry sophistication, but that this design is as wild and energetic as a pack of dogs.
"Friends, Romans, countrymen, lend me your ears!" Let me tell you what I think of this grand box.
That was another quote from Julius Caesar, you see. I might even do another before we're done. Brace yourselves!
a lotus burglary, polish cuisine, secret creatures, vertical foxes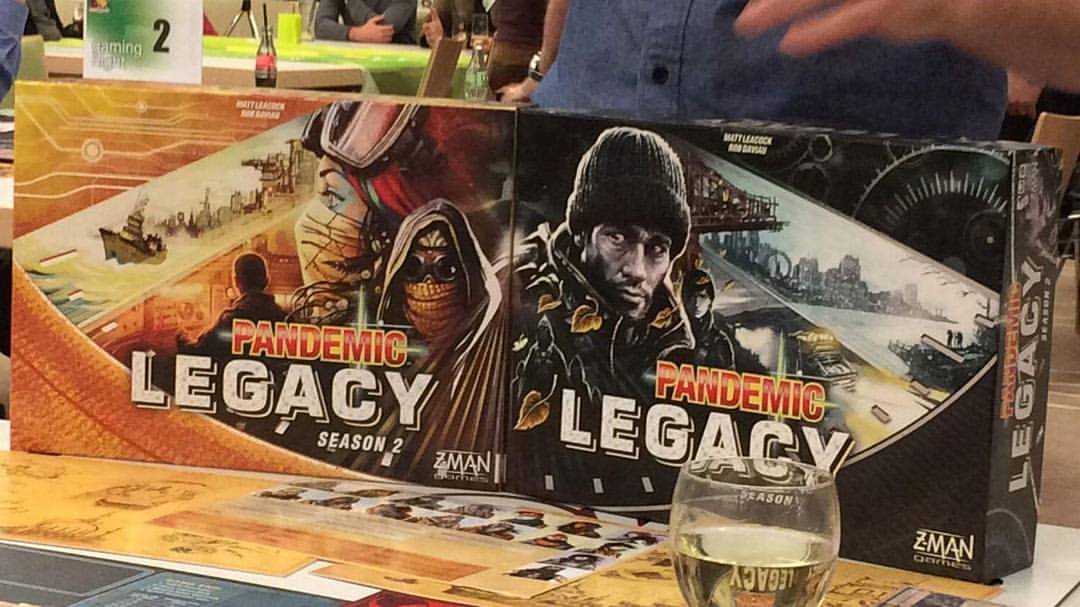 Quinns
: Could our top story be anything other than the first details emerging of Pandemic Legacy: Season 2, the sequel to
one of the greatest board games ever made
?
Paul: No. I mean, I put it right at the top of the docu-
Quinns: Prior to this week all we knew was that "Season 2" would be a new standalone game that would once again turn the excellent co-operative puzzle Pandemic into a surprising campaign. Now we know... that it's going to be a little more ambitious.