five years, a bermuda triangle of good taste, quintin's new power strip
GOOD THINGS COME TO THOSE WHO WAIT!
Container
, the legendary contest of international shipping, has finally been reprinted. Inside this box are seven-inch resin container ships, it features a new module titled "The investment bank", and we've finally discovered that this game is an utter car crash.
What's that you say? None of those sound like "good things"!? Pah, our viewers are philistines.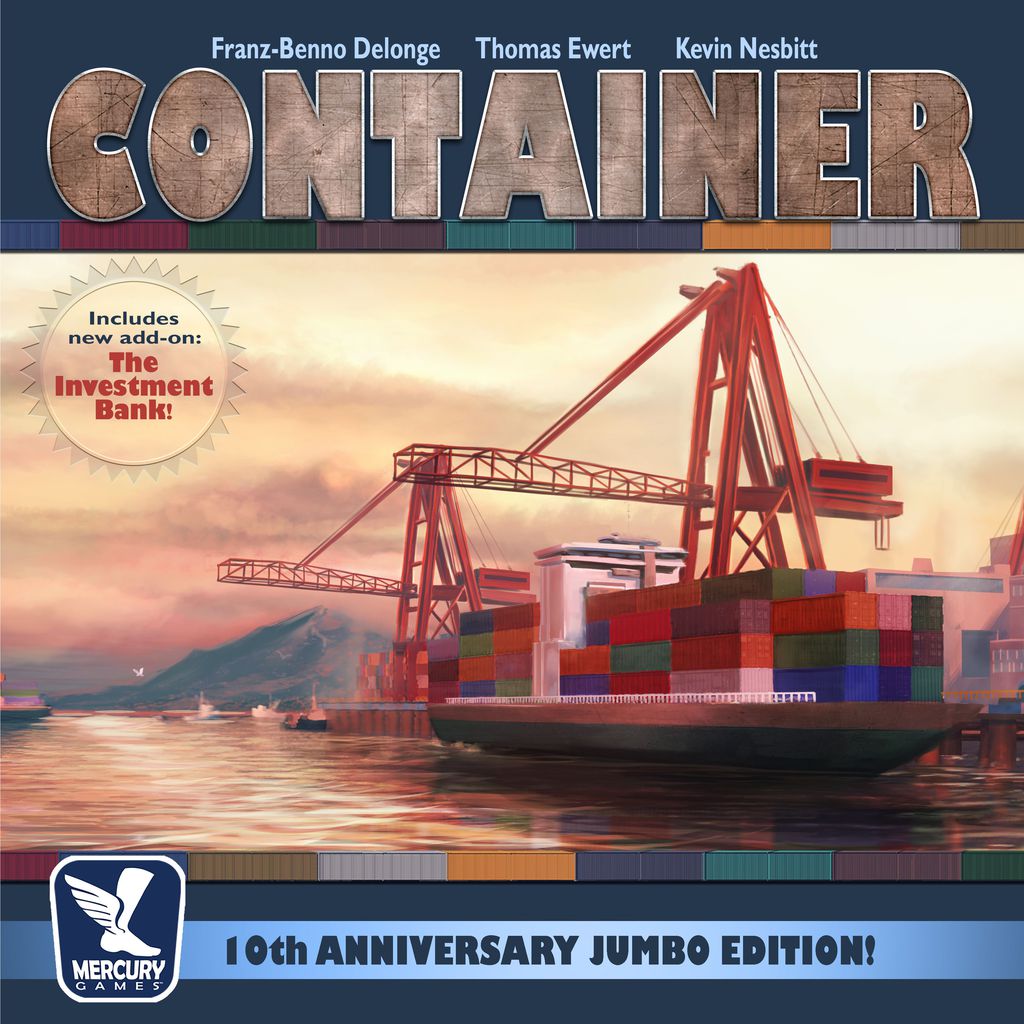 Container, the classic game of big ships and big production, returns in a 10th Anniversary Jumbo Edition! Now with huge ships and realistic containers to load and unload, building (or destroying) your living economy has never been more fun!
Container is an easy game with an open economy and lots of meaningful decisions. Build factories and warehouses, or focus on shipping goods to your island. Take advantage of government subsidies to ensure maximum profits! But watch out for your cash reserves because the player-driven market can go sour at any time, and you'll need to be ready to change your strategy.
Also included in this edition of Container is an all new add-on called "The Investment Bank". This new entity operates as a game-controlled broker who is seeking to maximize their own profits. Watch as the three brokers try to build their own cash and container resources and be ready to make a deal when the price is right. The Investment Bank add-on ensures new and interesting challenges for even the most seasoned Container player.
This 10th Anniversary Jumbo Edition of Container features resin miniature ships 7 inches long!
get comfortable, loosen your tie, and help yourself to a glass of paul's beer
HONK! After a long journey, the latest Shut Up & Sit Down podcast is now docking with your ears. The pinnacle of opinion-container technology, it's 400 metres long bow to stern (but you shouldn't feel a thing since it's largely metaphorical).
The thing is, the boys have finally played Container, a ridiculous economic game that'll be enjoying a similarly ridiculous new "Jumbo" edition in July. This podcast also contains chat about Decrypto (see Paul's recent review) and Medici, each of which deliver big experiences in small containers.
Finally, we spend a whopping 25 minutes discussing two games: Brass: Lancashire, which is the new edition of classic game Brass, and Brass: Birmingham, the hot new "sequel". We've now played both of these much-anticipated games, and you know what? Going against Quinns' Brass video review, Shut Up & Sit Down can finally recommend Brass. But you'll have to listen to find out why...
Enjoy, everybody!
a terrier in a tarpit, keiko's bowels, bitch planet, escaping a octopus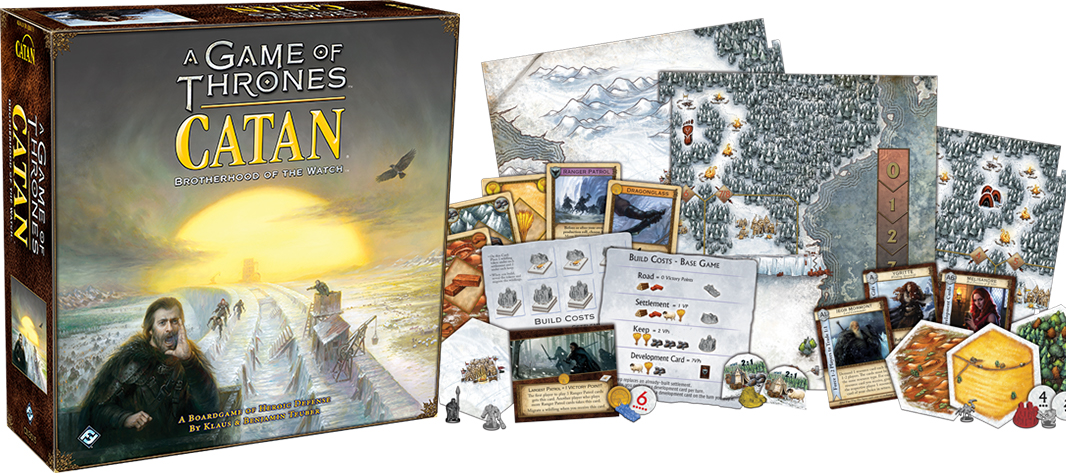 Quinns
: Paul have you had enough of game of thrones yet
Paul: The honest, complex and difficult answer to that question is both yes and no.
Quinns: Paul would you like another game of thrones board game
Paul: no
Quinns: Terrific because here comes A Game of Thrones Catan Brotherhood of the Watch!
Paul: I'm glad they picked a name that rolls off the tongue.
pokéballs, grappling hooks, rebirthing containers, deluxe guests, surprise elvis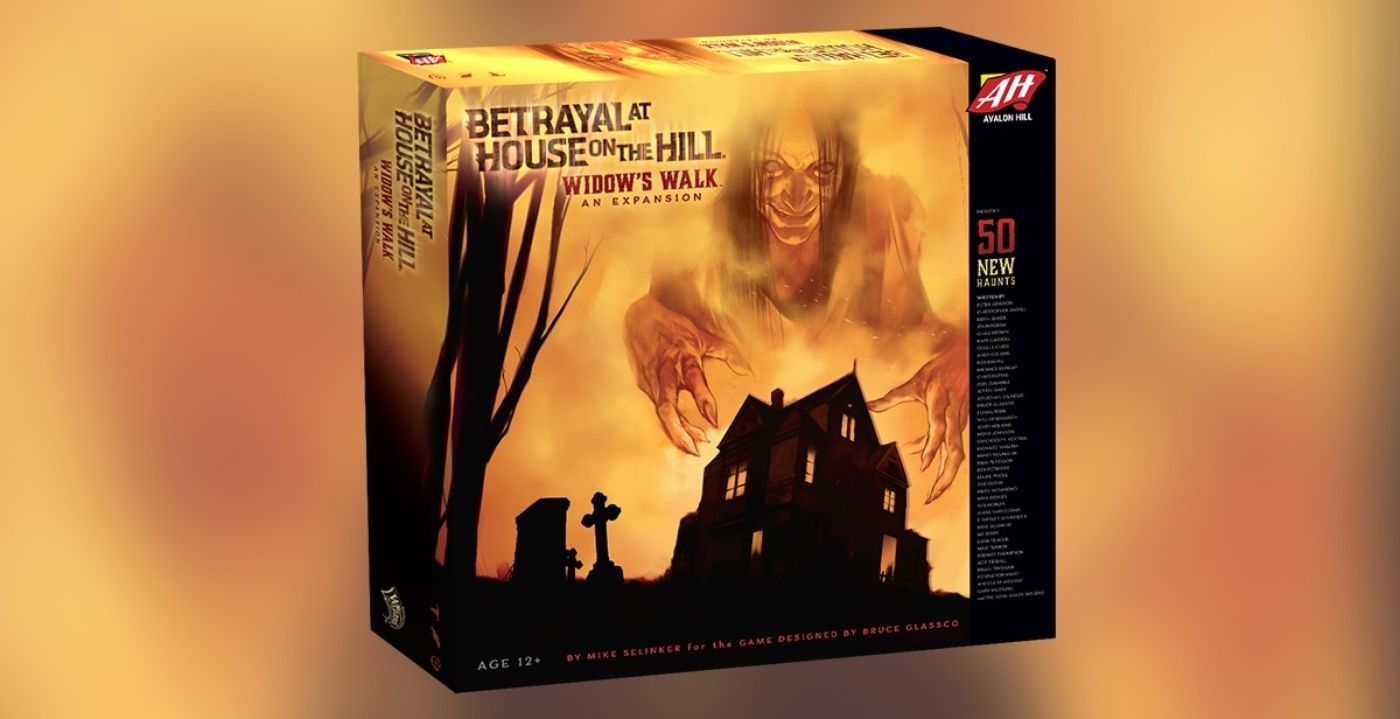 Quinns
: What's the world coming to? It's Expansionanuary in May!
This week we've got news that all sorts of SU&SD favourites are getting improved and expanded, starting with Widow's Walk, an expansion for bizarro horror movie simulator Betrayal at the House on the Hill. The spooktacular new box will add 50 new haunts, 20 new rooms and lots more.
And that's not even the best bit. Let me walk you through why this announcement totally blindsided me.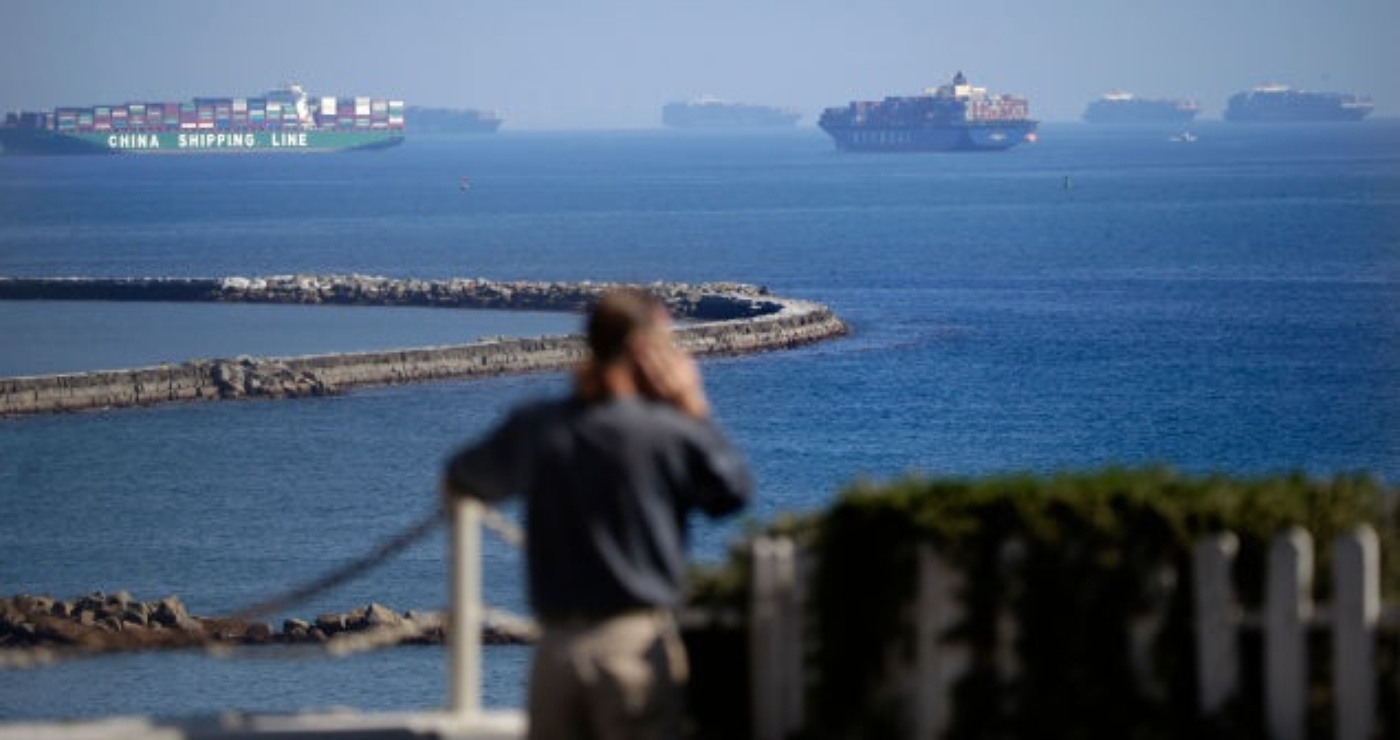 Quinns
: Ships! Like streets that float.
In a curious reminder of our hobby's boxy lil' nature, 29 United States west coast ports were shut down this week, delaying countless board game shipments. Spare a thought for the many games were stranded at sea this weekend, as well as containers of less important stuff like shoes and food.
Rumours that SU&SD's newly-formed American division were behind the delay have been grossly exaggerated. It's all down to a dispute between shipping companies and dockworkers.
Gizmodo has the details here. But if you were wondering why the new 6th Wave of X-Wing miniatures is taking longer than anticipated, this is why.