dad's wrong again, one million million dolars, bring back pluto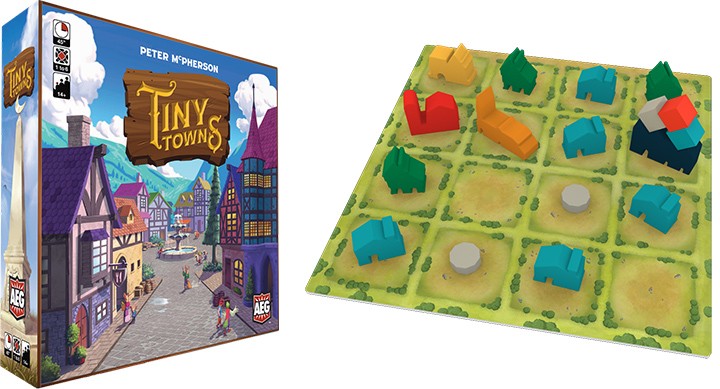 Quinns
: Good morning everybody! How are we all? Are we feeling Christmassy yet?
On second thoughts, perhaps we shouldn't waste our energy on chit-chat. We have a dense and fibrous stack of news to get through, you and I. We're going to be bloated with announcements by the end of this. Stuffed with stats. Packed with press releases.
Let's start with the smallest announcement and see how we fare, eh? I'm talking about the tiny towns of Tiny Towns.
dates, do dates have wasps in, no that's just figs, phew, sea bears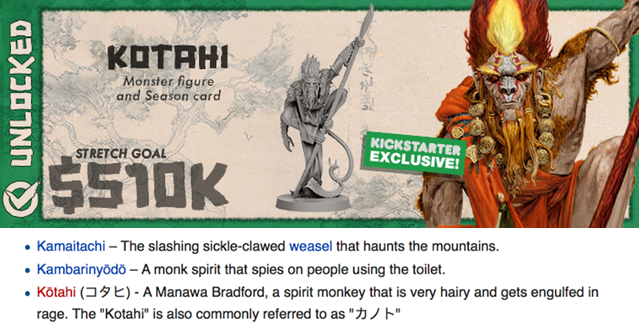 Quinns
: Good morning, my sweet creatures of the table. There's only one story that could possibly kick us off this week: 
How a Random New Zealand Man Became a Character in Rising Sun
.
To summarise, CMON's ludicrously successful Kickstarter game, Rising Sun, was this month shipped to some 32,000 backers only for a few people to begin asking about this "Kotahi" stretch goal miniature. The backers couldn't find any Japanese folklore by that name, but they did find a fake Wikipedia entry where someone put their friend, Kotahi-Manawa Bradford, in Wikipedia's list of Japanese mythical creatures as a joke. In other words, research for Rising Sun was being done via Wikipedia and as a result a random Maori guy was immortalised in CMON's biggest release of the year.
CMON have since stated that they were indeed "tricked", and have sent a couple of copies of the game to Kotahi and his friend in a coy bit of PR, but I'm not sure they come out of this looking good.
paul's billage, um bongo: legacy, library gnomes, tired biclists
Oh my goodness! Apologies if anyone was looking for a board game, 
we seem to have them all here.
In this 69th instalment of the SU&SD podcast Paul chats about Charterstone and explains Ex Libris. Matt is fascinated by Fabled Fruit, Fast Forward: Fortress and Fast Forward: Flee. Quinns catalogues Clans of Caledonia and flaps his lips about the Flamme Rouge: Peloton expansion as well as the free Flamme Rouge app, which contains all-new game mechanics.
Importantly, we also have our new podcast feed set up and working. If you're not seeing episodes 68 or 69 in your podcast feed then you're subscribed to the wrong feed. Search for "Shut Up & Sit Down" in your podcast player until you find this new, improved feed that has the latest episodes, and delete the old feed (which you can see here).
Thanks for listening, everybody!
putting down the guitar, picking on the children, when is a dove not a dove
Get your pod-plates ready! We're serving up another steaming hot pot of chat.
Matt, Paul and Quinns discuss deck-building burgle box that is Clank!, they return once again to the irritatingly more-ish Black Stories, Quinns chats a bit about Deception: Murder in Hong Kong and they discuss the standalone expansion for Welcome to the Dungeon.
We hope you left room for seconds, because there's also a reader mail that asks what games Matt and Quinns organised at their respective weddings last year, and we unseal the Pandora's Box of folk games played by school teachers. Maybe don't eat that last bit, it's profoundly poisonous.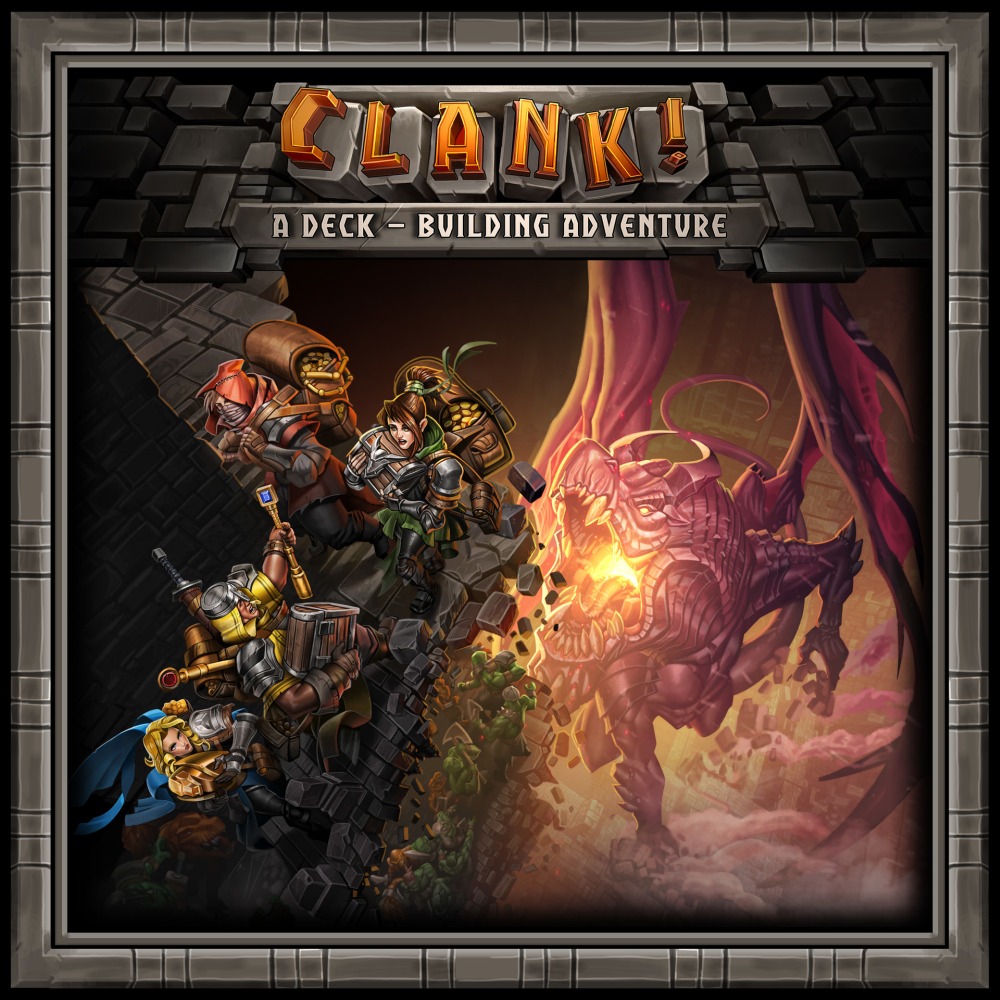 Burgle your way to adventure in Clank!, the new deck-building board game.
Sneak into an angry dragon's mountain lair to steal precious artifacts. Delve deeper to find more valuable loot. Acquire cards for your deck and watch your thievish abilities grow.
Be quick and be quiet. One false-step and -- CLANK! Each careless sound draws the attention of the dragon, and each artifact stolen increases its rage. You can only enjoy your plunder if you make it out of the depths alive!