Downton Abbey, an accident, 300 games, 800 spiders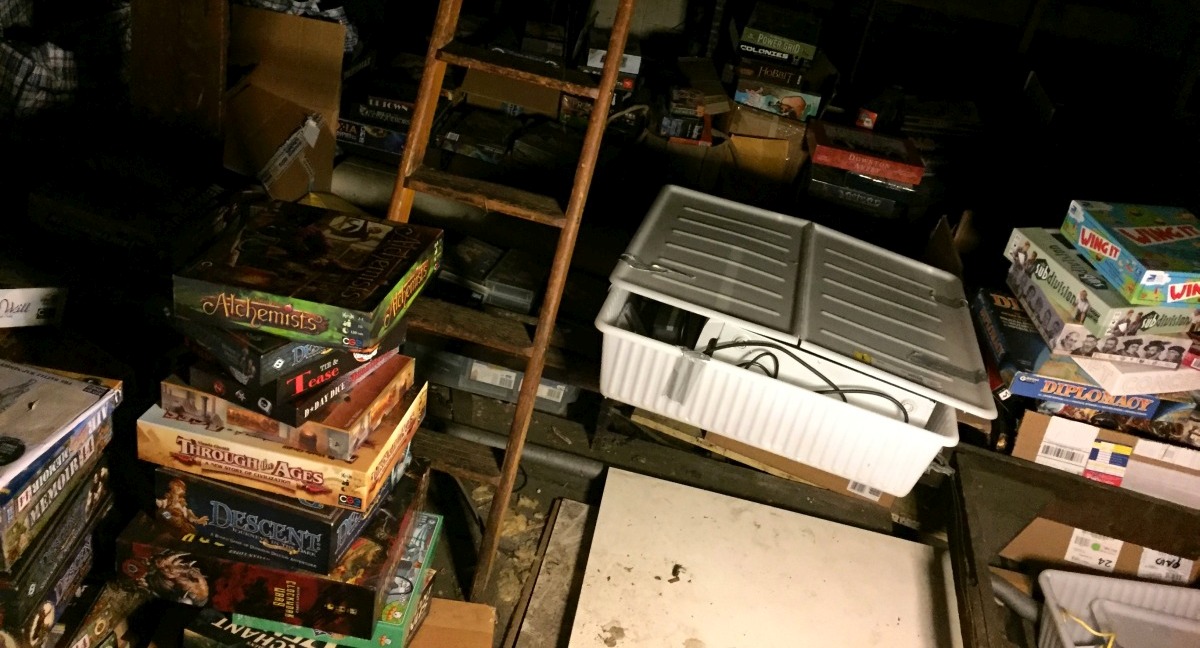 Quinns
: Ladies and gentlemen, roll up! It's time for a new series where we take a look a team SU&SD's board game collections. Come and see! Be amazed. Be aghast. Be envious. Comment with thought-provoking assertions like "why do you have that game it is bad".
You guys will have seen my collection in the background of loads of SU&SD videos, but I don't think you've seen the work that goes into it. Come with me today as I perform... a CULL.
quinns still wishes he was a wizard, also dogs, honest it's a bat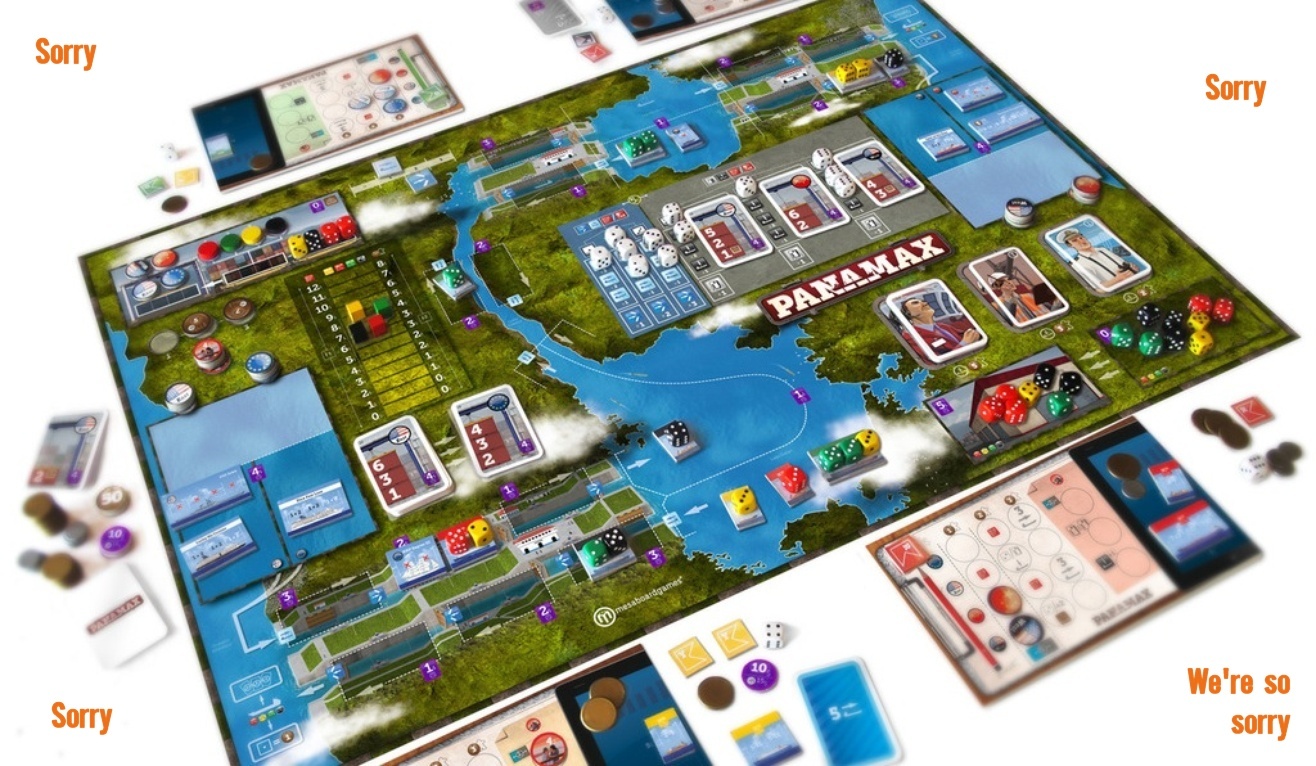 Paul
: Aha! Did you think we were done? Did you think it was all over? The sad truth is that, in assembling our gigantic Top 50 list, so many games don't quite make the cut. We shift them up and down. We debate their inclusion. We resign ourselves to seeing favourites fail to break the Top 50 by the tiniest of margins. That's how it is, though. You stick in a Codenames and the whole list shifts. Someone has to be number 51.
All the games that follow are good games. We don't want you think we've lost our love for them because they weren't featured last week. These are our Honourable Mentions.
naughty defections, a putrid embrace, the liar's time, ghostly emotions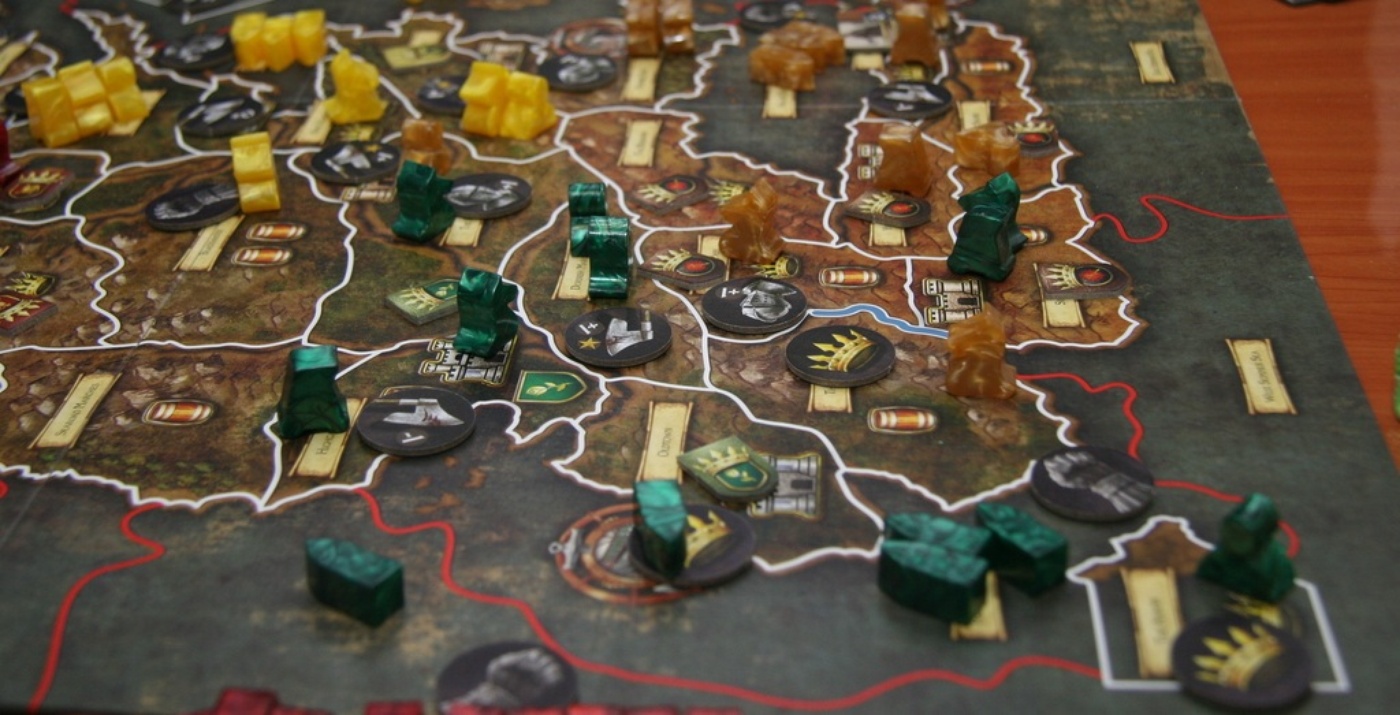 (Some images courtesy of BoardGameGeek.com)
Pip: Shut Up and Sit down – despite the confrontational name – is almost always a hive of lovely cardboardy activity. That's why I started playing games with them and that's why I'm working with them now.
Almost always.
But sometimes in gaming there are acts of betrayal, of contrarian buttheadedness, so large they cannot be forgotten. Instead they lurk in your mental back pocket, ready to be drawn out at a moments notice – reminders that these glorious friends and colleague care as much about boardgames as you do and will do almost anything for a few victory points. Or a cheap laugh.
I'm not talking about the lower level stuff here. This isn't about how Quinns will fail to tell you a rule until partway through the game ("Oh! Did I tell you about [rule which suddenly advantages what Quinns has been doing and nullifies any and all Pip-strats]?"). No. This is about Brendan and this is about City of Horror.
brackish milk, wizard!, somebody feed that poor boy
Last year Quinns gave a 40 minute talk at UK video game festival GameCity, designed to teach people about what's happening in board games and why gamers the world over MUST get involved.
Hear Quinns' caramel baritone as he provides evidence of why board game sales are rocketing up, three deadly arguments for why video gamers need to be playing board games, and even some jokes. Yes, JOKES.
board games, armpit tactics, forbidden piglets, cyber-bluffs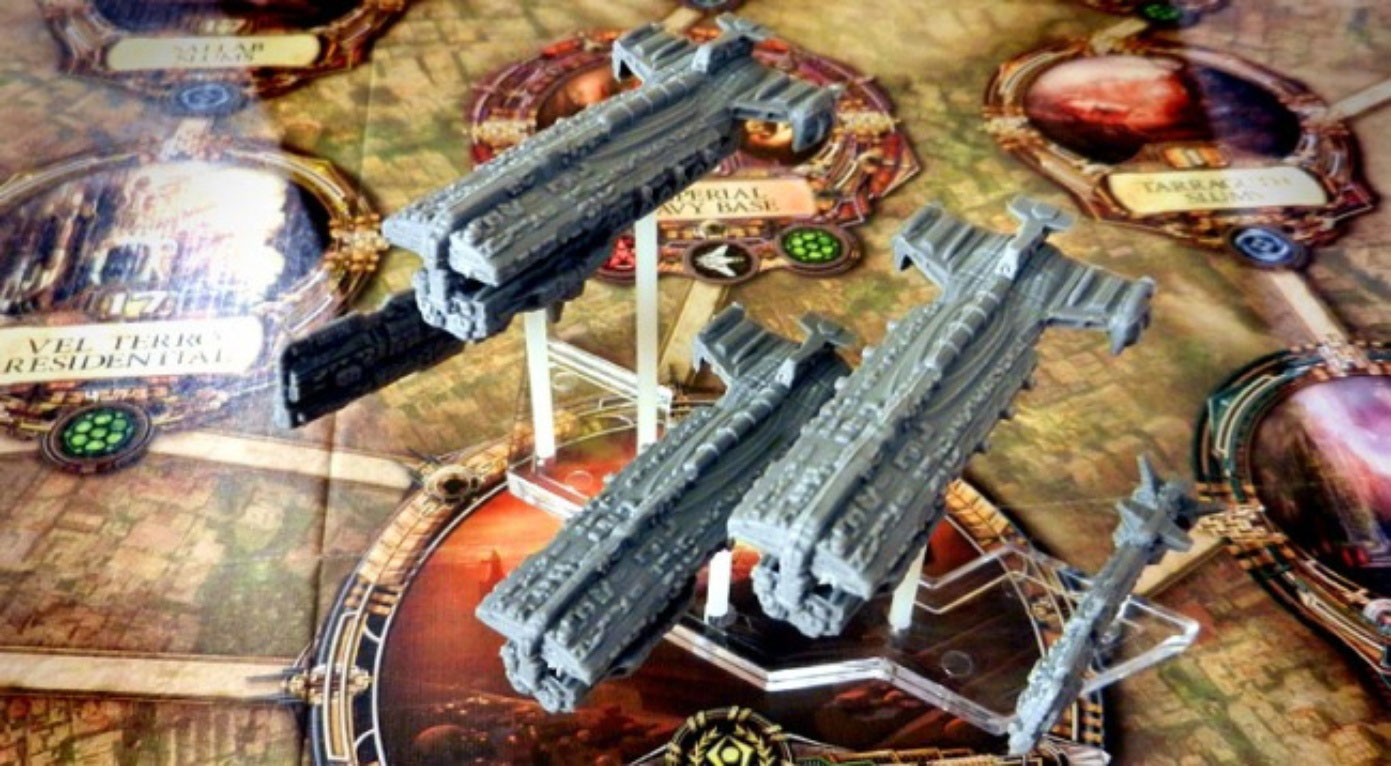 Paul:
How's your tux?
Quinns: A little tight. How's yours?
Paul: I went with the dress. It was cheaper. HELLO, ladies and
gentlemen, boys and antiboys. It's time for our top 5 games of 2012, which will almost certainly be as well-organised and halcyon as our top 10 Upcoming Games of 2012 feature, which ended up being 14 games, none of which we agreed on.
Quinns: Step this way, banishing all preconceptions from your mind, AND ALSO any thoughts that this feature is three months later. And let's kick things off with…
City of Horror, Conniving, Zombies, mashed bananas, SCUMBAGS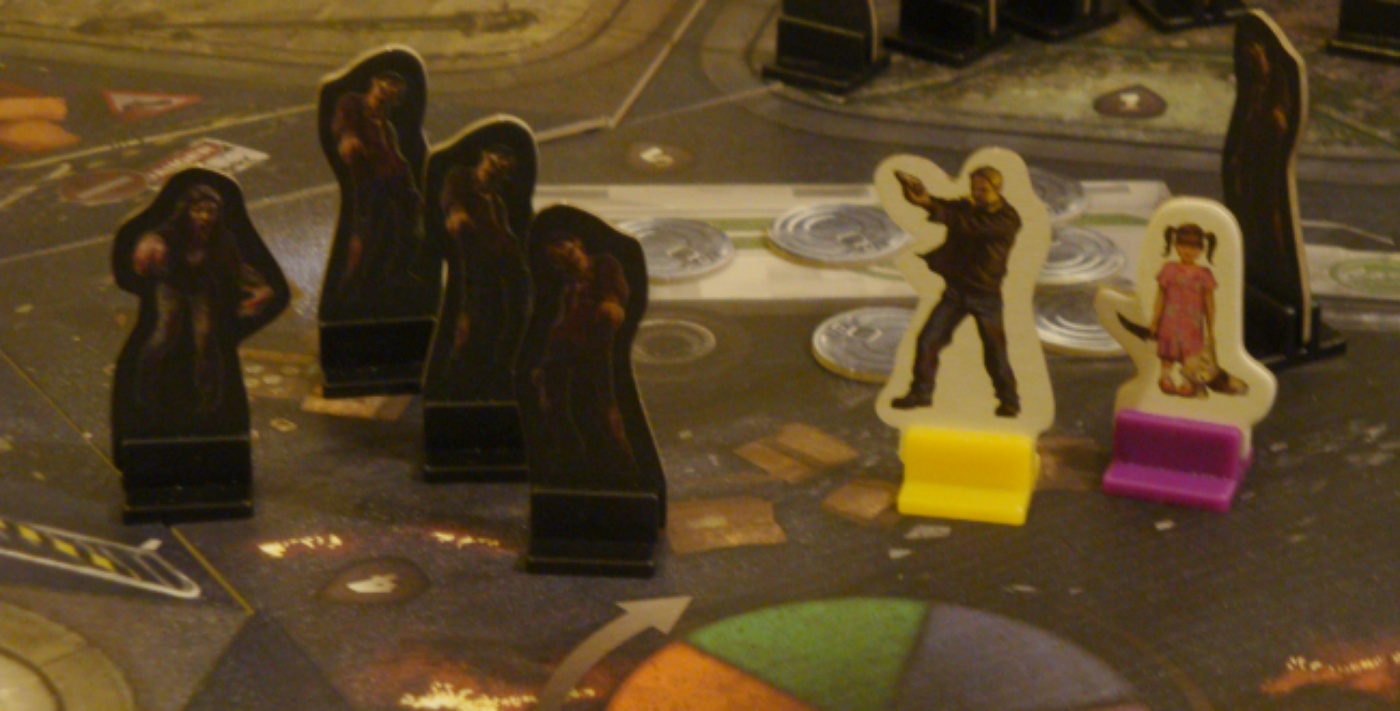 Paul:
It's Hallowe'en! Well, it was Hallowe'en last night. Do you go in for Hallowe'en? I don't, really. I don't know if that's because I'm from Hampshire or not. It's just, you know, a time associated with throwaway seasonal tat and twenty drunk people all dressed as the same Heath Ledger Joker being sick on public transport—
Quinns: PAUL. THE GAME.
Paul: Right! As is proper, we played a board game for Hallowe'en. Something a bit different. A game that's both a trick and a treat.
Quinns: A shiny new game called City of Horror. This game made our Hallowe'en. And it's going to make every Hallowe'en after that.