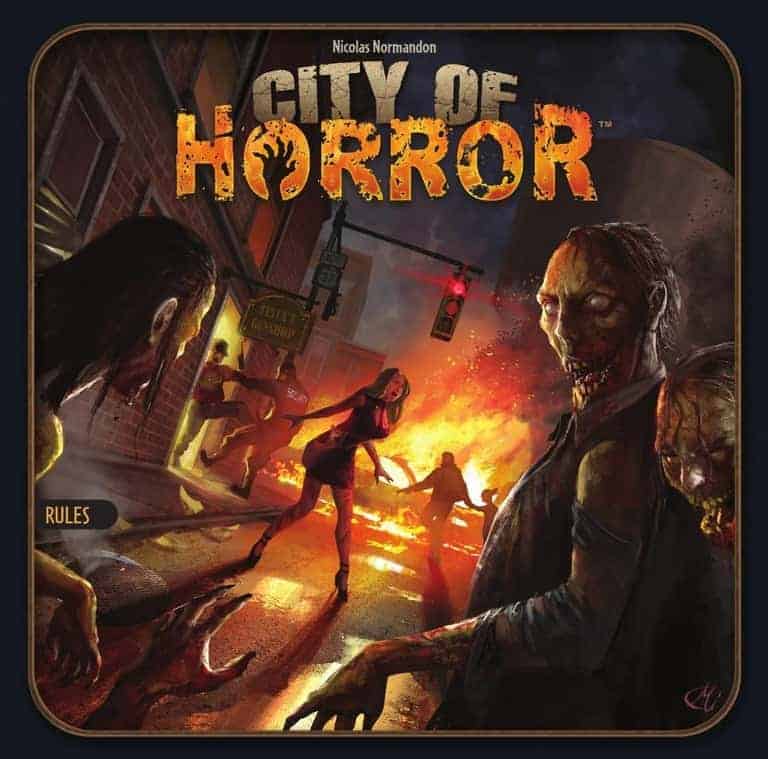 Buying from these fine retailers helps support Shut Up & Sit Down.
In City of Horror, you're playing a group of humans faced with a zombie invasion. The struggle against the dead is important, but your own survival is vital! To win, you'll have to make alliances but also betray your companions.
A game is played over 4 turns. Each turn represents one hour of time before reinforcements arrive. These turns are played out similarly: zombies arrive, players move one of their characters and then each location is resolved (power and attack).
At the end of the 4 turns of play, the player with the most victory points (characters, food and antidote) wins the game. But be careful: to get into the helicopter, the players will have to make sure each of their living characters has been vaccinated.