prawn town, non-sexual photos of prawns, a nice park, full of prawns
Fab negotiation game
Chinatown
has finally received a new print run! To celebrate, Quinns dusted off the copy he used
in his 2014 review
for a playthrough
on our Twitch page
. Can Chinatown newcomers Matt and Kylie make a fool of him in his own streets? Yes, of course they can.
Ooh, and while you're watching, don't forget to quote the famous movie line! "Forget it, Jake. It's prawns."
clomping in circles, desperate for citrus, almost eating the intern
Recently, Quinns was tasked with hosting a 7 player game night, and rose to the challenge with
Herculean vigour.
In this episode, Matt, Quinns and intern Kylie discuss his breathtaking efforts. That means talking about Watson & Holmes (03:00), Escape from the Aliens in Outer Space (12:14), and a little card game called Bourré (19:55). Incidentally, Bourré is probably the only time that SU&SD will ever crossover with the NBA. Afterwards, the group slims down for a chat about some 3 player games, namely Gùgōng (27:34) and Chinatown (38:30).
Finally, the team answers a quick reader mail asking what table is best for board gaming. Big or small? Square or circle? That's right! We are beyond parody.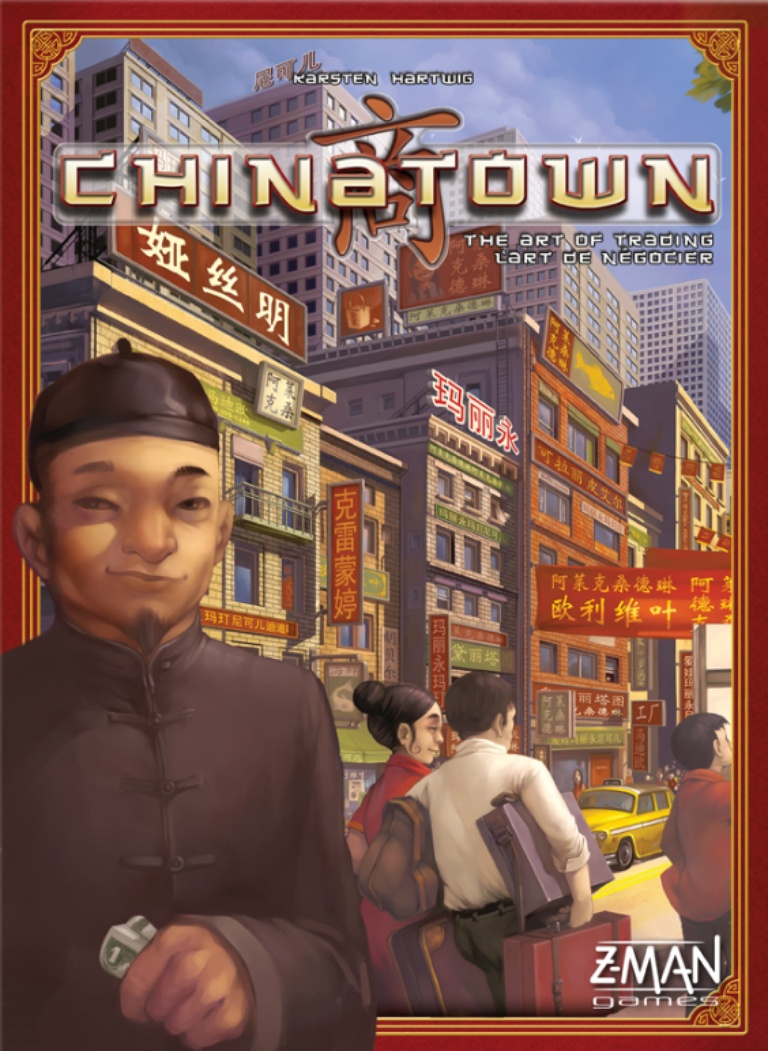 New York in the 1960's. A new wave of Chinese immigrants is moving into Chinatown. The adoption of the new immigration act has launched the district in a demographic boom! It now reaches Canal Street to the north and Bowery Street to the east. The immigrants, hard-working men and women, are arriving by the thousands to buy buildings, establish businesses and fulfill the American Dream! In this game, you are one of them. With all your savings in hand, the Big Apple is up for grabs! Will you know how to use your talents and acquire the most extraordinary fortune in America?
Downton Abbey, an accident, 300 games, 800 spiders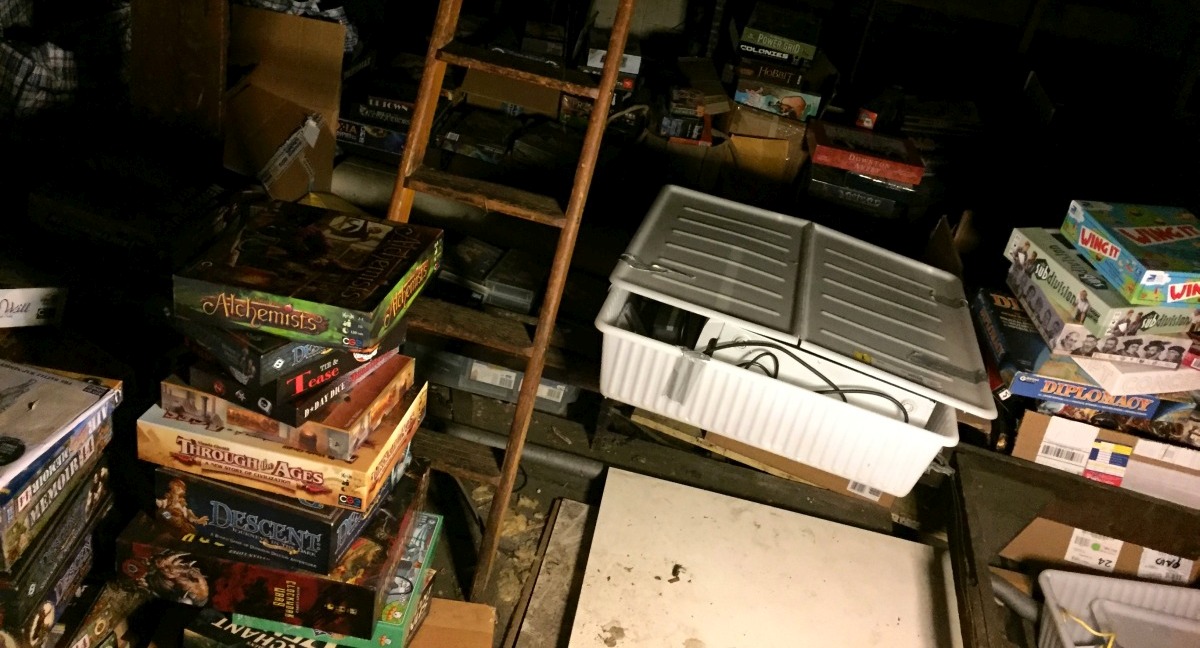 Quinns
: Ladies and gentlemen, roll up! It's time for a new series where we take a look a team SU&SD's board game collections. Come and see! Be amazed. Be aghast. Be envious. Comment with thought-provoking assertions like "why do you have that game it is bad".
You guys will have seen my collection in the background of loads of SU&SD videos, but I don't think you've seen the work that goes into it. Come with me today as I perform... a CULL.
vomiting laundromats, fish finishes, i like you but i love to watch you struggle
Oh my goodness, you're looking sharp! Yes you, the one reading this! I don't suppose you came here looking to buy some kind of
board game
, did you?
Well it just so happens we've got one for you. It's called Chinatown, an absolute classic that just got reprinted. A classic, I tell you. A game all about the art of the deal set in 1960s New York. But you probably knew that already, didn't you? A savvy shopper like you.
You'll take two? Fantastic, fantastic. You've made the right choice. Who's next?
boss germs, more loyalty, man vs. ladder, our signature pear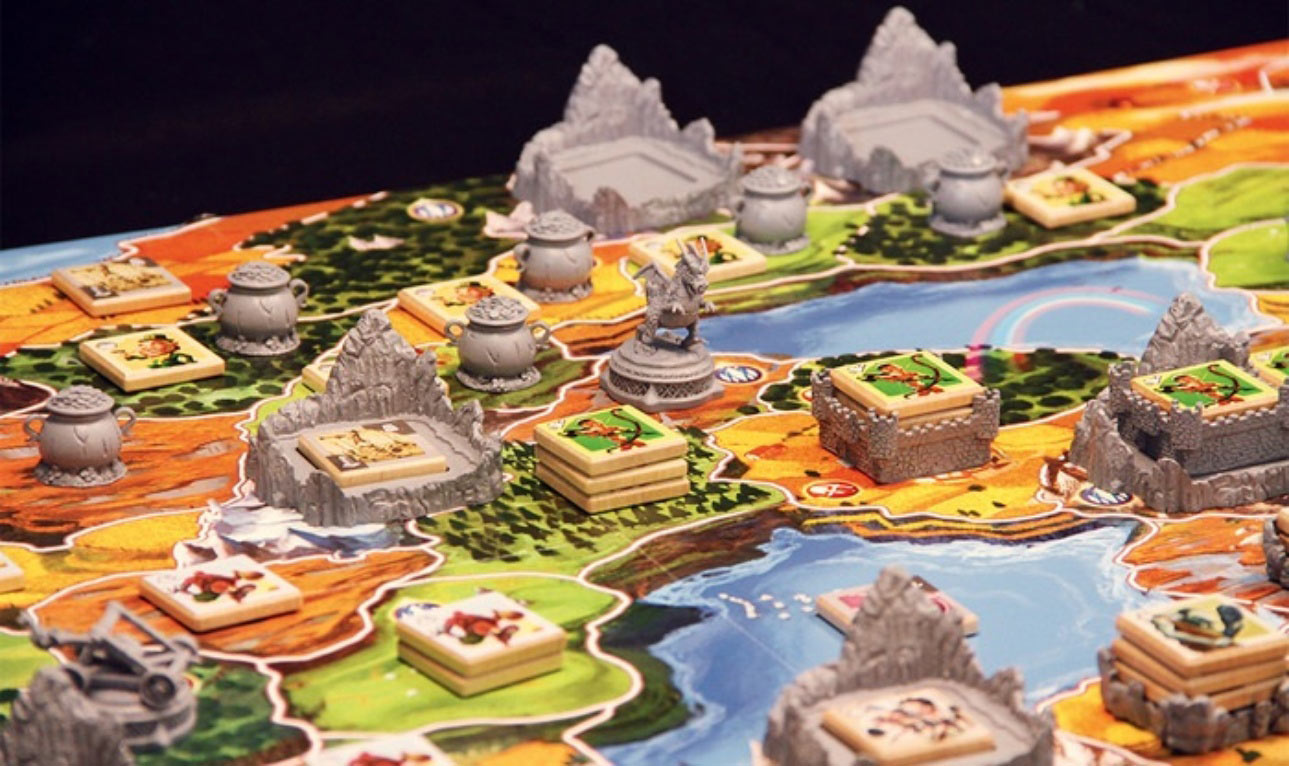 Quinns
: Morning everyone! How are we all? It's a lovely sunny day in London, with Autumn air crisp enough that you could take a bite out of it. Just the thing to chase away my memories of being a cutthroat bastard in a game of
Chinatown
at the weekend. I'll tell you what else- I can't remember the last time I played a game and immediately had so much to talk about. Expect a review as soon as we can manage.
There's only one thing to say about the imminent "Designer Edition" of classic area control game Small World, and that is oh my god, oh my GOD, MOTHER, COME HERE AND LOOK AT THIS IMMEDIATELY. That's it up top, if you hadn't guessed.