fingernail fortitude, Gosh on a bicycle, oh Uwe!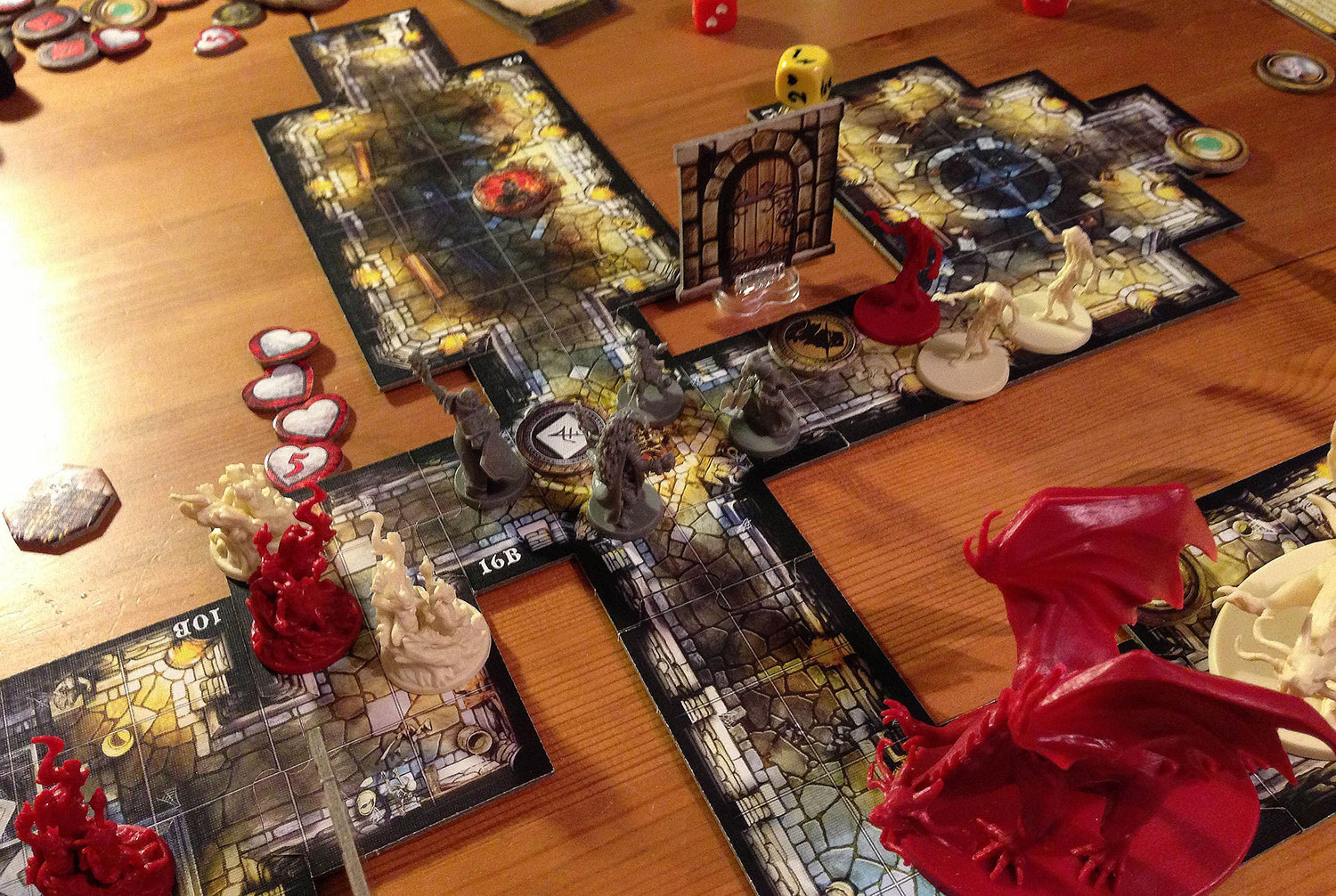 Paul: Our exhaustive look at the games jostling their way about BoardGameGeek's Top 100 continues! Today, we have everything from international illness to urban development to mischievous academics. Oh, and opinions. Always with the sassy opinions. ONWARD.
the paint on your mouth, the crab on your chest, the noblest of dogs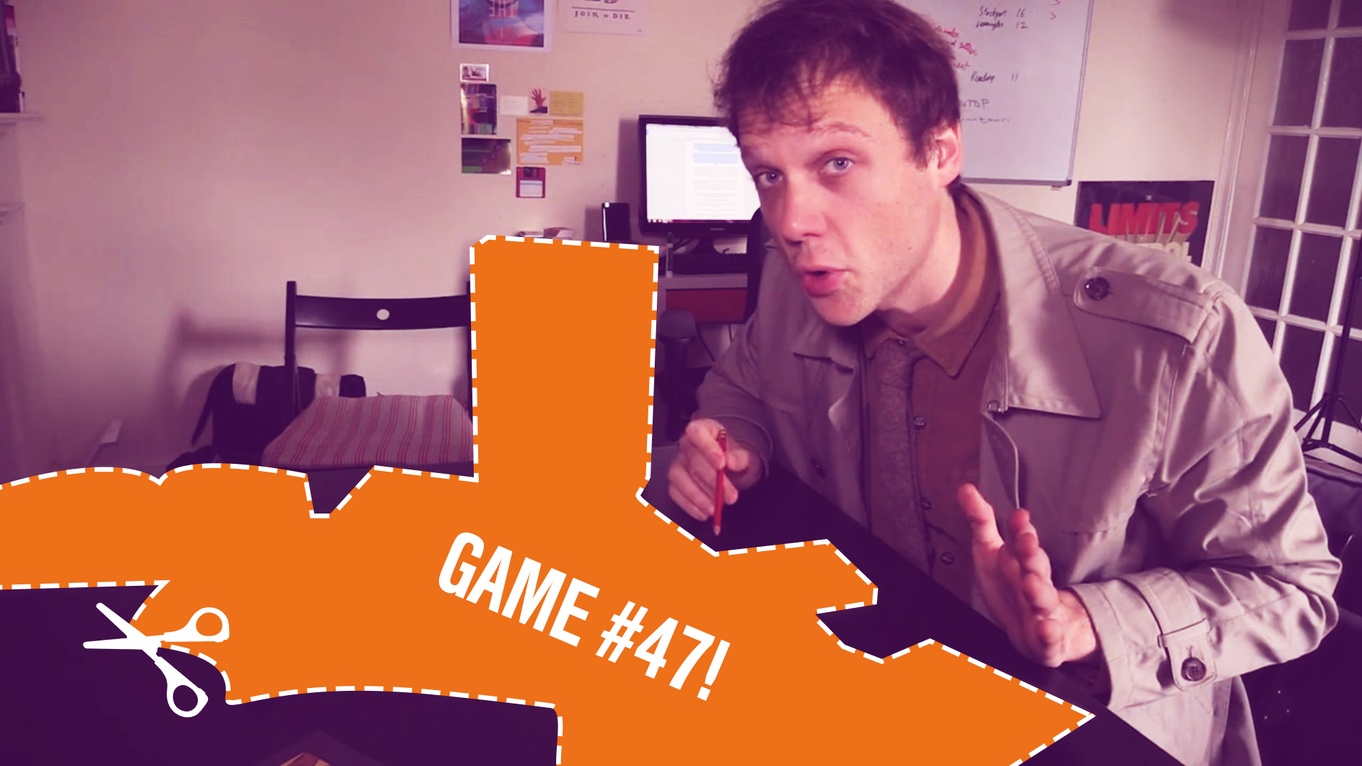 Quinns
: RETRIEVE YOUR OFFICIAL SU&SD-BRANDED MOIST TOWELETTES! It's about to get hot in here.
Last year we presented something never-before-seen in board games. Our Top 25 Board Games, Ever was a list of our most favourite games ordered from least-most favourite to most-most favourite. Ever since then, the SU&SD Supercomputer has been calculating a method by which we could possibly top this. Last week, it provided a schematic for something... incredible.
The science behind the following Top 50 is complicated, but in layman's terms we'll be "publishing" "instalments" every day this week, and beyond(!).
Enjoy, everybody.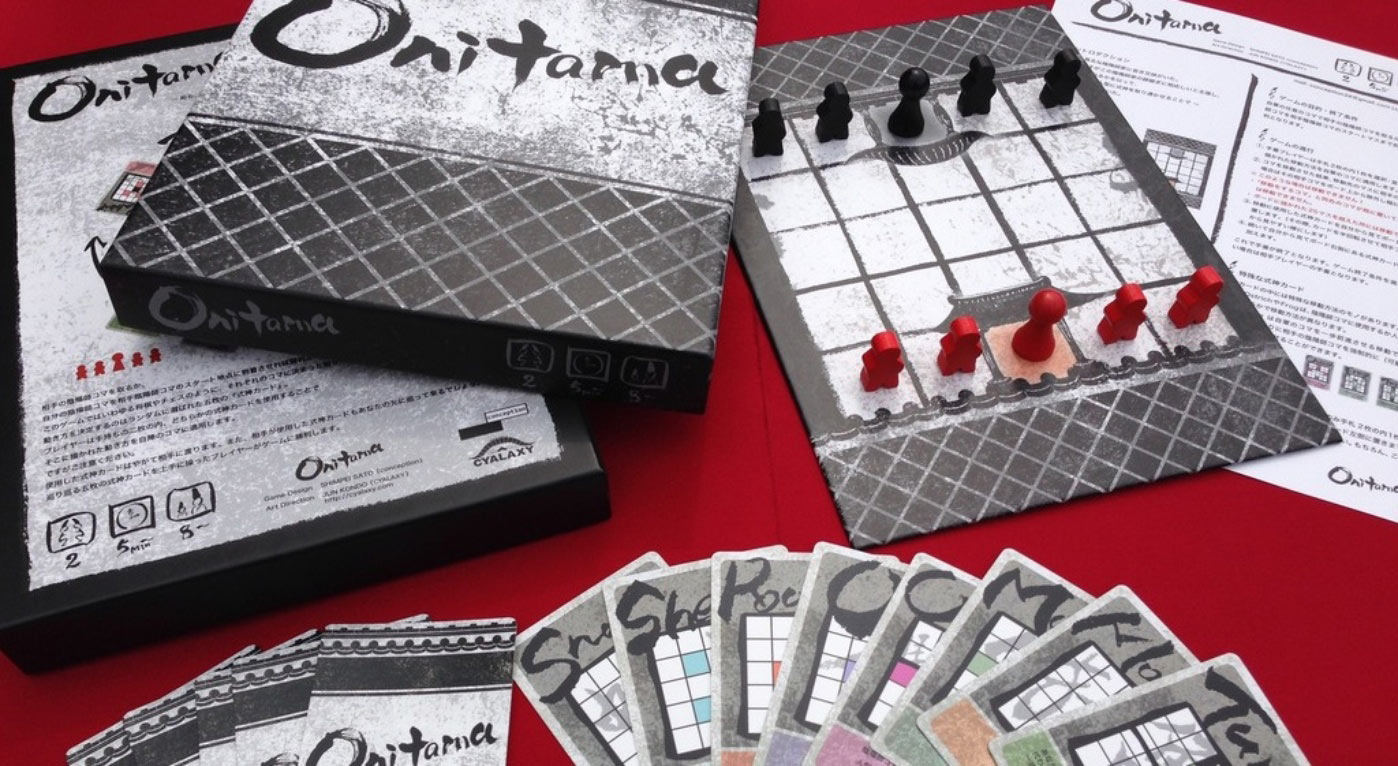 Quinns
: HELLO everybody! I'm back from running the board game lounge of San Francisco's
Game Developer's Conference
and am now 90% tacos and 10% flu germs. I think my skeleton was confiscated by customs on the way home.
We'll get to the news in a second, I just have to tell you what we've got coming in the next two weeks, because I couldn't be more excited.
Just to start, we're playing the biggest UK Megagame EVER this weekend, controlling Japan in a game with no less than 47 game masters. We'll be bringing that to you guys as a two-part documentary. Paul's back in the UK this weekend to play it so we'll be recording two (TWO) podcasts. Then we've got reviews of Mysterium, Star Wars: Armada, Imperial Assault and Alchemists all lined up.
My goodness. But let's start, as always, with the humble Games News.
hectic days, fungus rooms, sad big spoons, sexy bodies (alive), sexy bodies (dead)
Oho! What's this? Board gaming's most excitable hour of chatter is back, as Matt and Quinns discuss everything they played and saw over the New Year, including a visit to
London's first board game cafe
. After that, this one's all about crap houses.
The boys discuss the terrible property investments they made in Last Will and the Getting Sacked expansion, Matt makes fun of Quintin's horrible estate in
Castles of Mad King Ludwig, before finally the boys discuss how being tall makes it harder to build pagodas in Pagoda.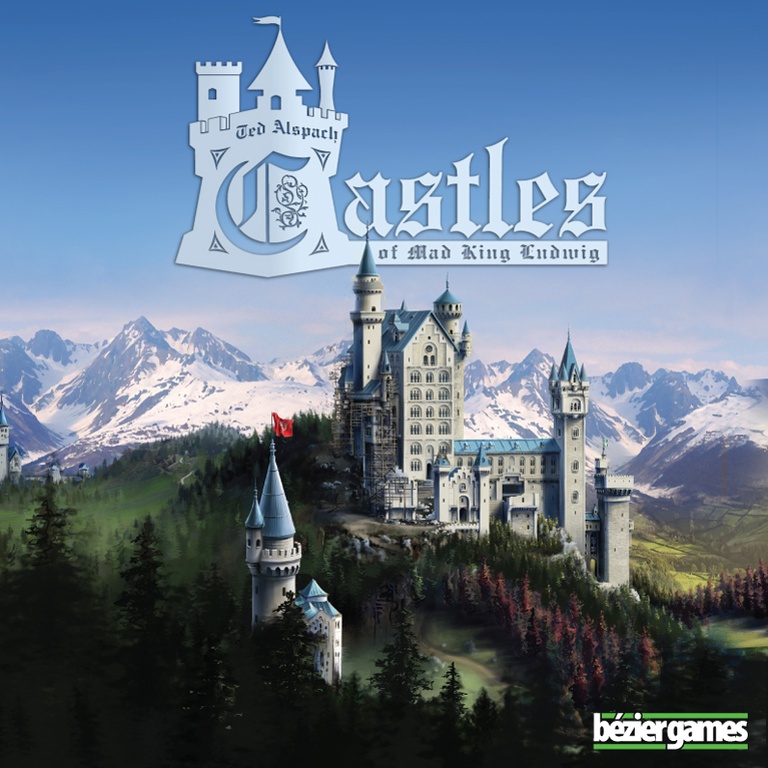 In the tile-laying game Castles of Mad King Ludwig, players are tasked with building an amazing, extravagant castle for King Ludwig II of Bavaria...one room at a time. You see, the King loves castles, having built Neuschwanstein (the castle that inspired the Disney theme park castles) and others, but now he's commissioned you to build the biggest, best castle ever — subject, of course, to his ever-changing whims. Each player acts as a building contractor who is adding rooms to the castle he's building while also selling his services to other players.
In the game, each player starts with a simple foyer. One player takes on the role of the Master Builder, and that player sets prices for a set of rooms that can be purchased by the other players, with him getting to pick from the leftovers after the other players have paid him for their rooms. When a room is added to a castle, the player who built it gains castle points based on the size and type of room constructed, as well as bonus points based on the location of the room. When a room is completed, with all entranceways leading to other rooms in the castle, the player receives one of seven special rewards.
After each purchasing round, a new player becomes the Master Builder who sets prices for a new set of rooms. After several rounds, the game ends, then additional points are awarded for achieving bonus goals, having the most popular rooms, and being the most responsive to the King's demands, which change each game. Whoever ends up with the most castle points wins.
grumpy ghosts, nice ships, paul's pits, sentient seismographs, texas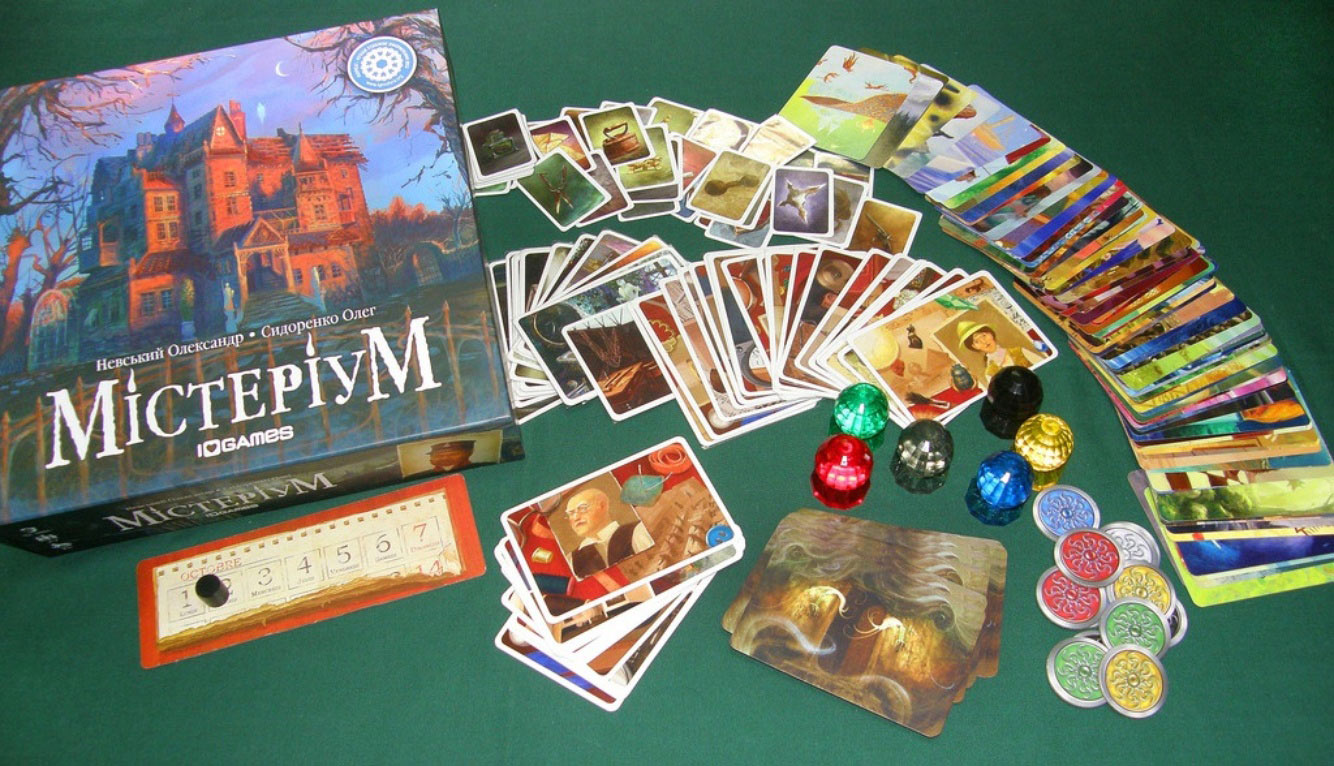 Paul: Well goodness me, I'm as beaten as a leather strap, as worn as two-week old jerky, but I sure got my fill of board games at BoardGameGeek Con the other week. Between grabbing some footage of the event (give me a week or two to edit that!) and running the site remotely from the US of A (nobody died, but Millicent did lose another tentacle), I sat down to play games with friends old and new. Here's the six best new games that found a place in my heart during my time down in Texas.
waterworld, gawping faces, difficult faces, widdle wargames, ian's box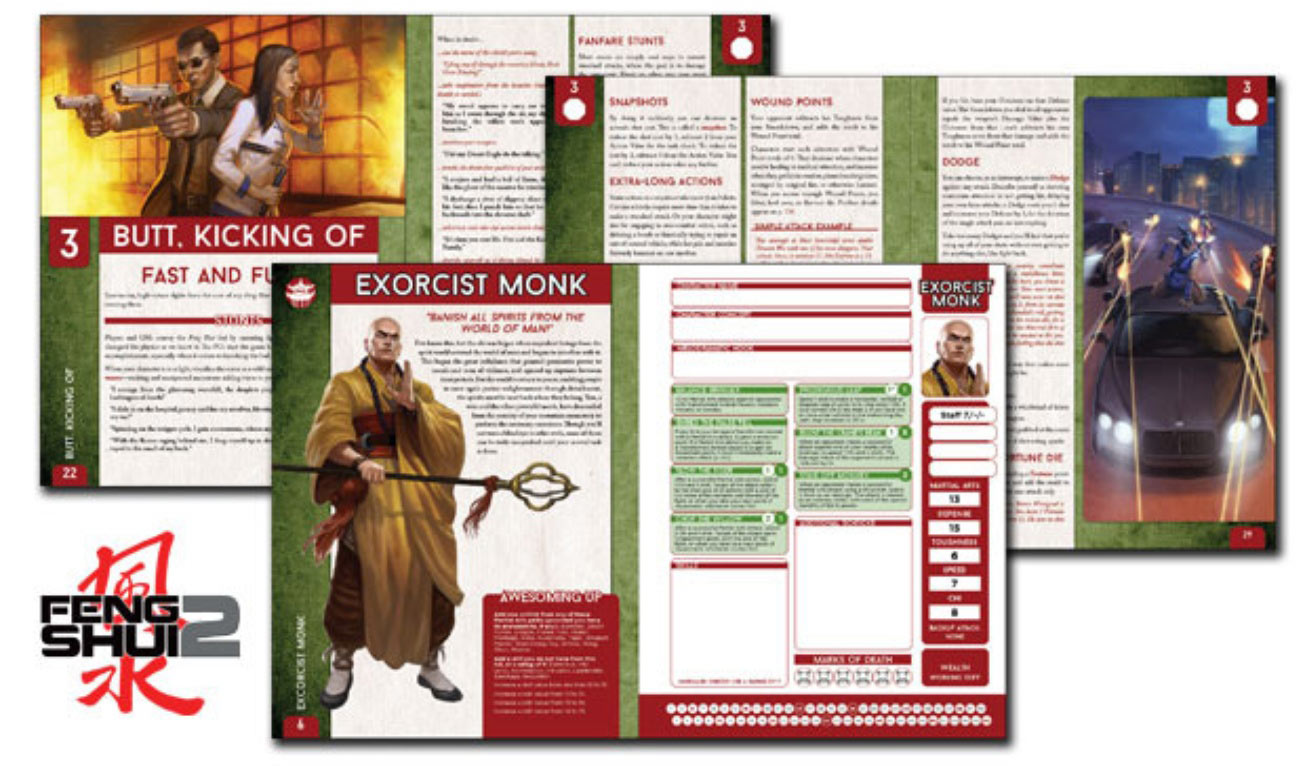 Quinns
: Morning, everybody! For the second week running we're leading with our Kickstarters, this time with action movie RPG
Feng Shui 2
.
I know about the original Feng Shui because of the time my friend was breathlessly espousing one of the mechanics. Your character is more likely to pass a check if they're doing something ludicrous. So, shooting two bad guys is a harder check to pass than throwing a bottle between them, then shooting it so it explodes. Or dodging a falling rock is harder than uppercutting it in half.
If that hasn't sold you on it, I'm not sure there's anything else I could say. But I'll try!
erotic mysteries, melty brain, bucket kings, snugly builders, cool cats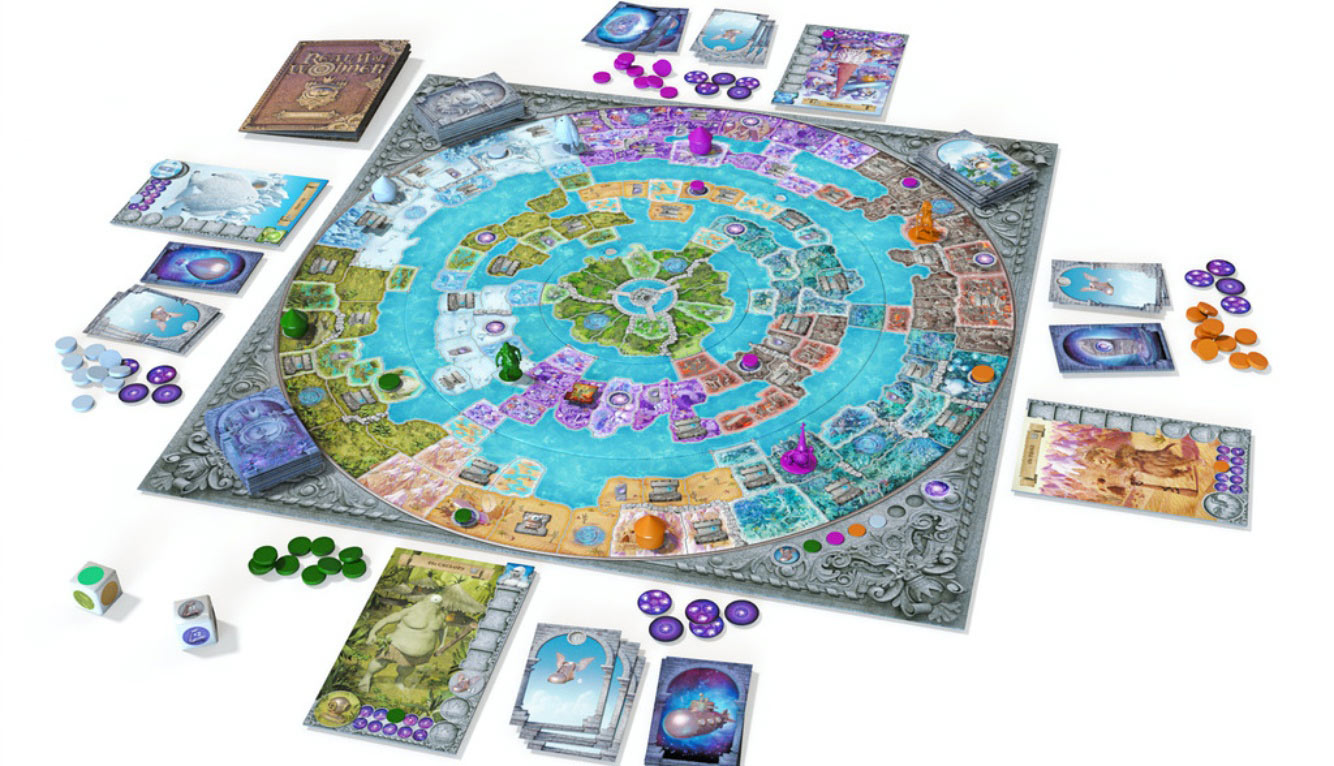 Quinns
: Morning, everybody! I'm not 100% sure what happened to me this weekend, but
this vine exists
so I suppose it was pretty awesome.
Once again our top story is the one with the prettiest image, again proving that SU&SD is as shallow and corrupt as a dwarven bidet. What you see above is Realm of Wonder, an upcoming Finnish game that's caught the attention of indefatigable outlet BoardGameGeek News. Each player controls a fantasy character trying to complete a secret objective, then return to the king's castle.
But there are problems! The two innermost continents of the board can be physically rotated, locking new paths in place and (hopefully) leaving your friends stranded in some faerie bog. And while Realm of Wonder can be played with young children, advanced rules add bluffing, the claiming of resource pools, magic spells, monstrous combat and the fantasy equivalent of road blocks.
the x-men vs. shipping fulfillment, expanding winter, dice dimensions, card cocktails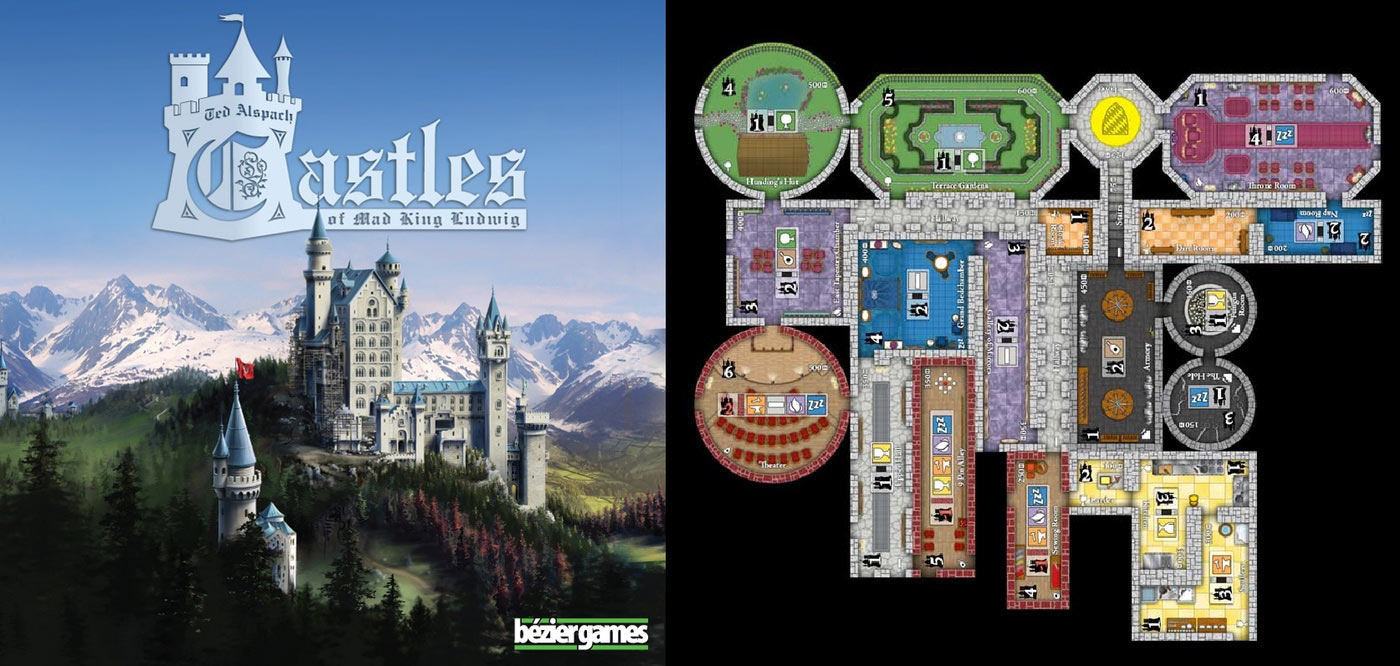 Quinns
: What a weekend! Tabletop Day, then a Netrunner tournament. I feel a sense of... union with the cardboardverse. Hang on, I'm having the strangest thoughts... Could it be? Is the games news
coming to me
?
I see a man... I see Ted Alspach, designer of the incredible Suburbia and One Night Werewolf. He's announcing his new game! Castles of Mad King Ludwig will still have players laying tiles, but now sleepy suburbs are swapped for the colourful castles for real-life king Ludwig II.
I can also see that this very second, Ted is eating a burger with a knife and fork. Really, dude? C'mon. Cut that out.