the board game manger, hallucinatory spaghetti, art, burps
It's a
podcast!
You know the drill, everybody. Recover your audio tubing from the protective sheaths and retreat to your listening hutch.
In this episode Matt and Quinns share their experiences with Wingspan (you'll find the NPI review here), Chronicles of Crime (our SHUX Preview here), Franchise and Woodlouse Chaos, before strapping on their tuxedos for the annual Pearple's Choice Awards, which we last celebrated back on podcast #73.
Who will win Best Game? Best Production? Best Designer? And will SU&SD's audience finally decide that mum and dad... are bad and wrong?
Enjoy the show, everybody, and thanks again to clg6000 for putting these awards together on our forum.
boyFetch, a grimy sweet-shop, textbook textures
More than two years ago
Quinns reviewed the classic game of Brass
, but ultimately came away disappointed (and wet, and riding high on sugar).
Today, it's time for round 2! Introducing Brass: Birmingham, a collaboration between Roxley Games and original designer Martin Wallace, this is the sequel to Brass.
Will this industrial revolution bring progress, or once again grind our reviewers' gears? Click play, and find out.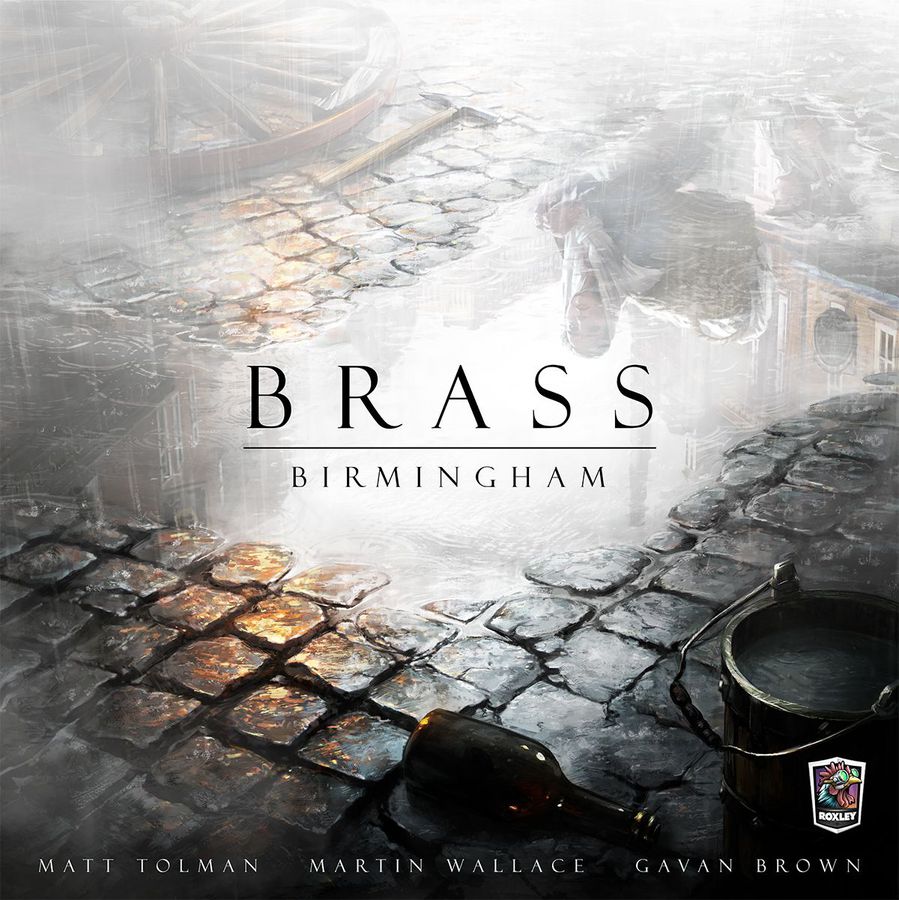 A finely brewed sequel to the original featuring new industries, new mechanics, and new strategies for you to discover.
~ Birmingham Features ~
Dynamic board setup makes each game unfold completely differently
Core rules stay true to the original
New canal/rail scoring creates tactics in where you place them
3 new industry types include Breweries, Potteries and Manufactured goods
New actions, mechanics and strategies to discover
get comfortable, loosen your tie, and help yourself to a glass of paul's beer
HONK! After a long journey, the latest Shut Up & Sit Down podcast is now docking with your ears. The pinnacle of opinion-container technology, it's 400 metres long bow to stern (but you shouldn't feel a thing since it's largely metaphorical).
The thing is, the boys have finally played Container, a ridiculous economic game that'll be enjoying a similarly ridiculous new "Jumbo" edition in July. This podcast also contains chat about Decrypto (see Paul's recent review) and Medici, each of which deliver big experiences in small containers.
Finally, we spend a whopping 25 minutes discussing two games: Brass: Lancashire, which is the new edition of classic game Brass, and Brass: Birmingham, the hot new "sequel". We've now played both of these much-anticipated games, and you know what? Going against Quinns' Brass video review, Shut Up & Sit Down can finally recommend Brass. But you'll have to listen to find out why...
Enjoy, everybody!
One does not simply walk into birmingham, a sleeping dean, a merry box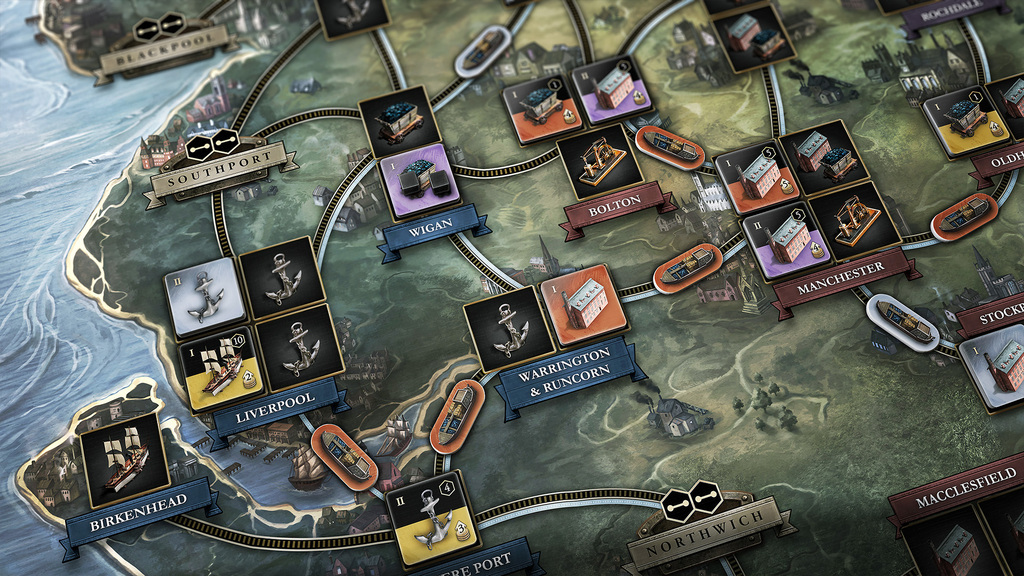 Quinns
: I hope you all had a nice weekend, because it's time to get to work. Chop chop! Into the mine with you! Shut Up & Sit Down might be done with classic board game Brass
after filming our review
, but apparently this game isn't done with you lot: the unwashed, coin-clipping masses.
Roxley, a Canadian publisher of truly gorgeous-looking games, has posted some stunning teaser images of two games titled Brass: Lancashire (pictured above) and Brass: Birmingham (pictured below). Brass: Lancashire will be a new edition of the original game (which we reviewed) with a few tiny rules tweaks and a radical visual overhaul. Seriously, go and take a peek at the images in that link. It's not so much "a new coat of paint" as it is "burning down the original building and buying a gothic mansion". Heavens!
And as for Brass: Birmingham? Why, it's a collaborative effort between original designer Martin Wallace and two new co-designers, and Roxley is calling it a sequel. A sequel to what many would call a masterpiece of game design. Hold onto your stovepipe hats!