hair-in-mouth game, finger-in-mouth game, pharmaceutical t***s
Like the plot of every time-travel movie ever, Matt and Quinns have officially gone
too far into the past
and may never be the same again.
In this unusually raunchy edition of the acclaimed SU&SD podcast the pair discuss/complain about some titans of the 80's and 90's- Space Hulk, Blood Bowl and Magic: The Gathering. Meanwhile, Paul offers much more sedate comments on Scythe and Santorini.
Finally, the group discuss some folk games sent in by an anthropologist... which are played by monkeys. Join us for the critical analysis of Magic, but stick around for our description "Hair In Mouth Game".
Have you played any games from your childhood recently? And were they rubbish?
sport, sports, blood sports, mind sports, spoooooorts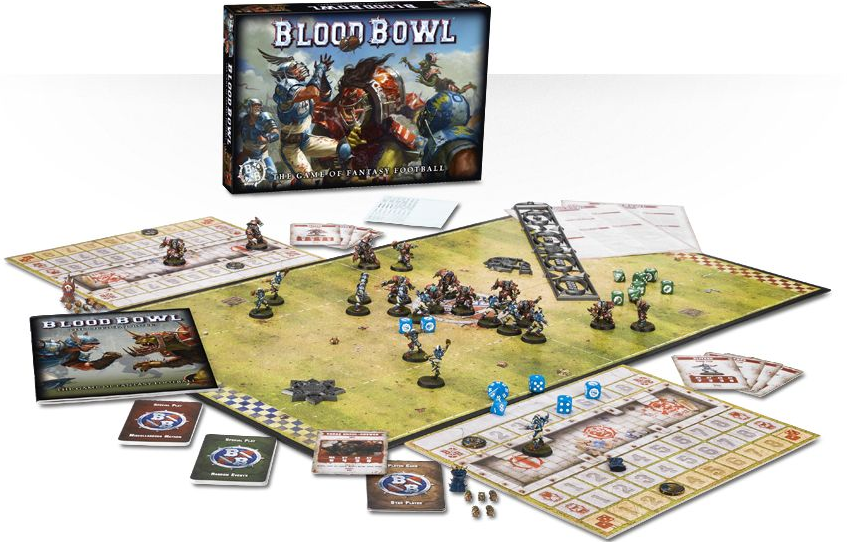 Eric Tonjes, our esteemed miniatures game correspondent, has returned and the CROWDS HAVE GONE WILD! Vendors are sobbing into their hot dogs! Babies are being tossed in the air by baby-tossing machines! Everybody, let the man speak...
Eric: Ladies and gentlemen, boys and girls, we're here to talk about sports! Sports are perhaps the ur-games. Probably organizing alongside early militaries as tools for training and proving of skill, they have grown to eclipse armed conflict for many, serving as a sort of proxy for violent aggression. But what happens when sport seems unnecessarily violent, and we need a proxy for that?
Today we're looking at two possible solutions. Blood Bowl is the grandparent of sports miniatures games. It's a rollicking high fantasy version of North American football in which you can violently maim opposing players. Guild Ball, meanwhile, is a newcomer to the scene which has quickly gained a following. It is a gritty low fantasy version of soccer (or "actual football") in which you can violently maim opposing players. While there are nuances to the themes, both games are clearly competing for similar space. So, in true sports fashion, let's put them in a ring and see which one scores the most points. Or violently maims the other player.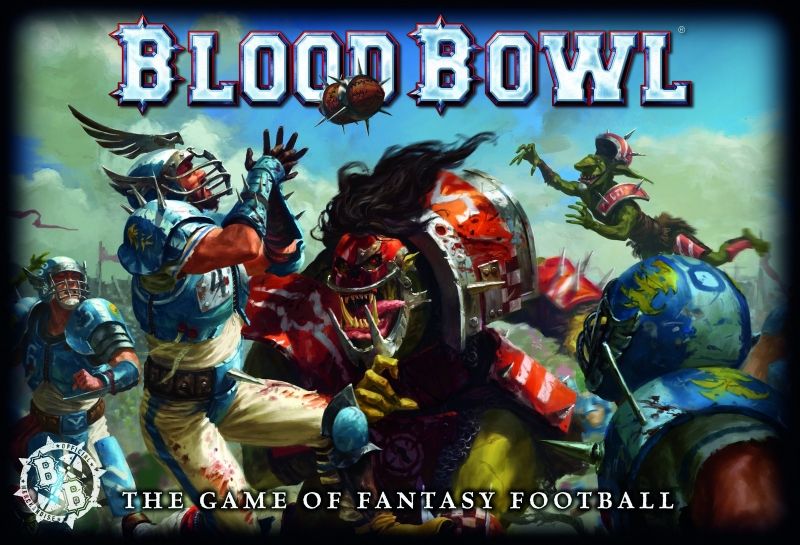 The classic game of fantasy football is back!
A combination of strategy, tactics, and absolute mindless violence, Blood Bowl is the classic game of fantasy football. 2 players act as coaches, selecting their teams from rosters of Human and Orcs and taking to the playing field to earn fame, fortune and the adulation of fans along the way!