a trojan expansion, matt's pizza-toast, quintin's oily market, the mandela effect
a georgian george clooney, a ghost whisperer, word-confetti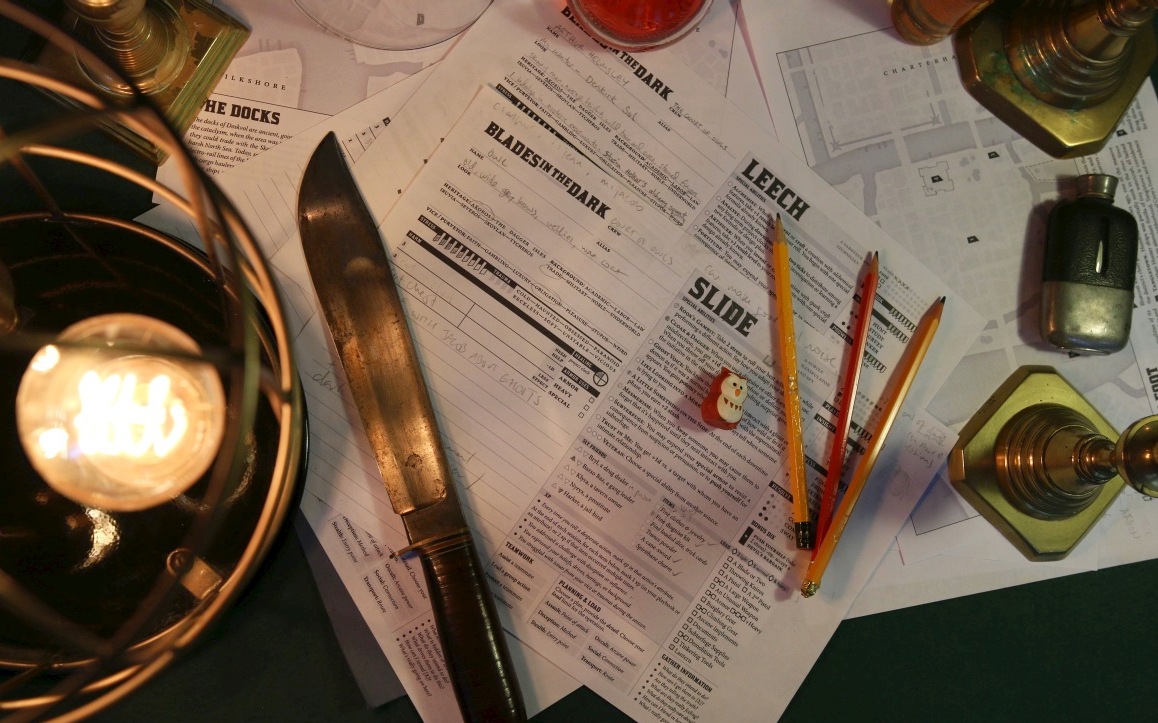 Quinns
: Remember last month when we reviewed 
Tales from the Loop
, the charming sci-fi RPG of bicycles, bottle rockets and 1980s theme songs? Today we're going to look at the other new role-playing game that's been turning heads among my friends, and we're going as villainous as Tales from the Loop was innocent.
Blades in the Dark is a game by John Harper, who you might remember from Cynthia's review of superb free RPG Lady Blackbird. But while that game was an improbable 15 pages, Blades is 336 pages. By comparison, it's his opus.
Which is very good news if (like me) you're a fan of Scott Lynch's Locke Lamora books or the heist genre in general, because Blades is a game of playing regency-era criminals. Oh, yes. This is a scoundrel simulator, and whether you want to play a crew of classy vice dealers, some down-and-dirty brawlers, or even a worrisome cult is simply the first of one million entertaining decisions that you'll be making.
Blades in the Dark also offers a vast, seductive backdrop to your escapades: The haunted city of Doskvol, which will be familiar to anyone who's escaped into the gloompunk of videogames like Thief, Dishonored, Sunless Sea or Fallen London.
This is going to be a long review, and not just because this is a huge book. You see, not only is Blades the most fun that my friends and I have ever had playing an RPG, it's also like nothing I've ever played.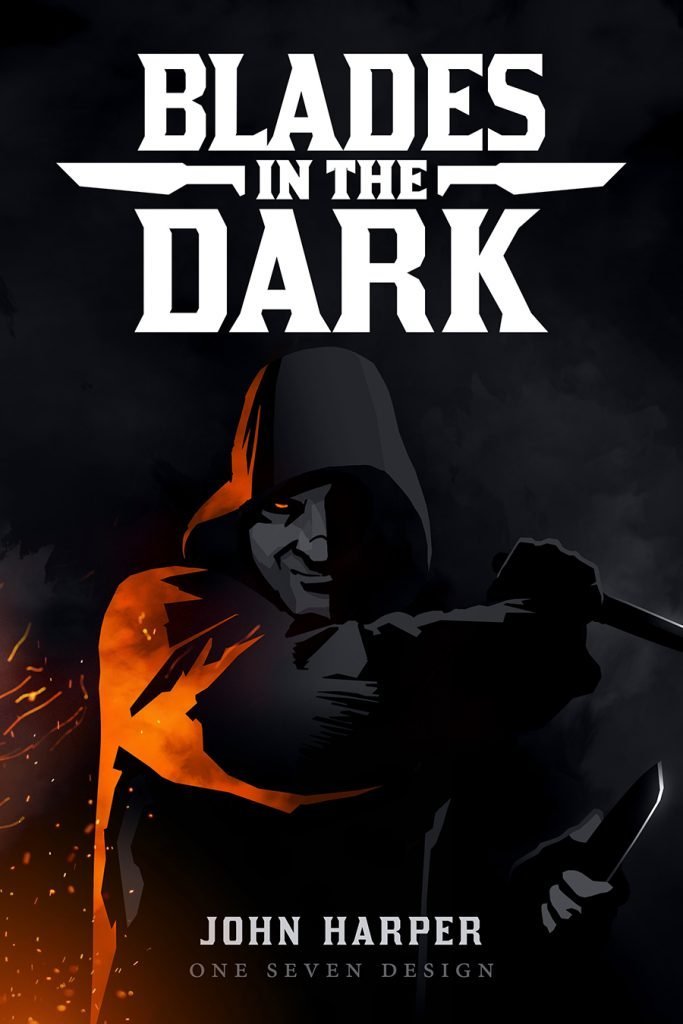 The streets of Duskwall are haunted. By vengeful ghosts and cruel demons. By the masked spirit wardens and their lightning-hooks. By sharp-eyed inspectors and their gossiping crows. By the alluring hawkers of vice and pleasure. By thieves and killers and scoundrels like you— the Blades in the Dark.
The noble elite grow ever richer from the profits of their leviathan-hunting fleets and electroplasm refineries. The Bluecoats of the constabulary crack skulls and line their pockets with graft. The powerful crime syndicates leech coin from every business, brothel, drug den, and gambling house. And then there's your crew of scoundrels: all the way down at the bottom rung. Can you make it to the top? What are you willing to do to get there? There's only one way to find out...