sparkling lemons, misplaced limes, diamonds and bananas, a cardboard mormon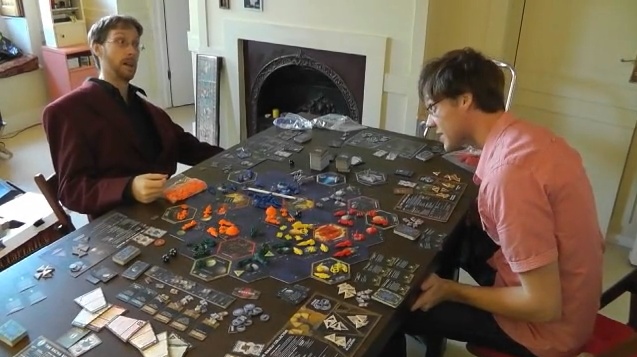 Quinns
: As we continue our marathon-like jog through Board Game Geek's top 100 games ever, today I can reveal that we're out of the weeds. We've played every single board game in the 60-41 slot!
Which isn't to say that we always enjoyed ourselves...
basically eric thinks he is is a modern Michelangelo di Lodovico Buonarroti Simoni
My god! 32 podcasts in and we're finally approaching "professional".
Paul, Matt and Quinns discuss the bold new Game of Thrones card game and think back on classic lie-athon Battlestar Galactica, before clearing the floor for an interview with veteran designer Eric Lang (Quarriors, XCOM: The Board Game, Chaos in the Old World). We close with a quick trip to the SU&SD mailbag and an impromptu game show(!).
We've done it, ladies and gents. It's all downhill from here.
goooood mooorning, mythic Australians, laser-belch, pulpy flowers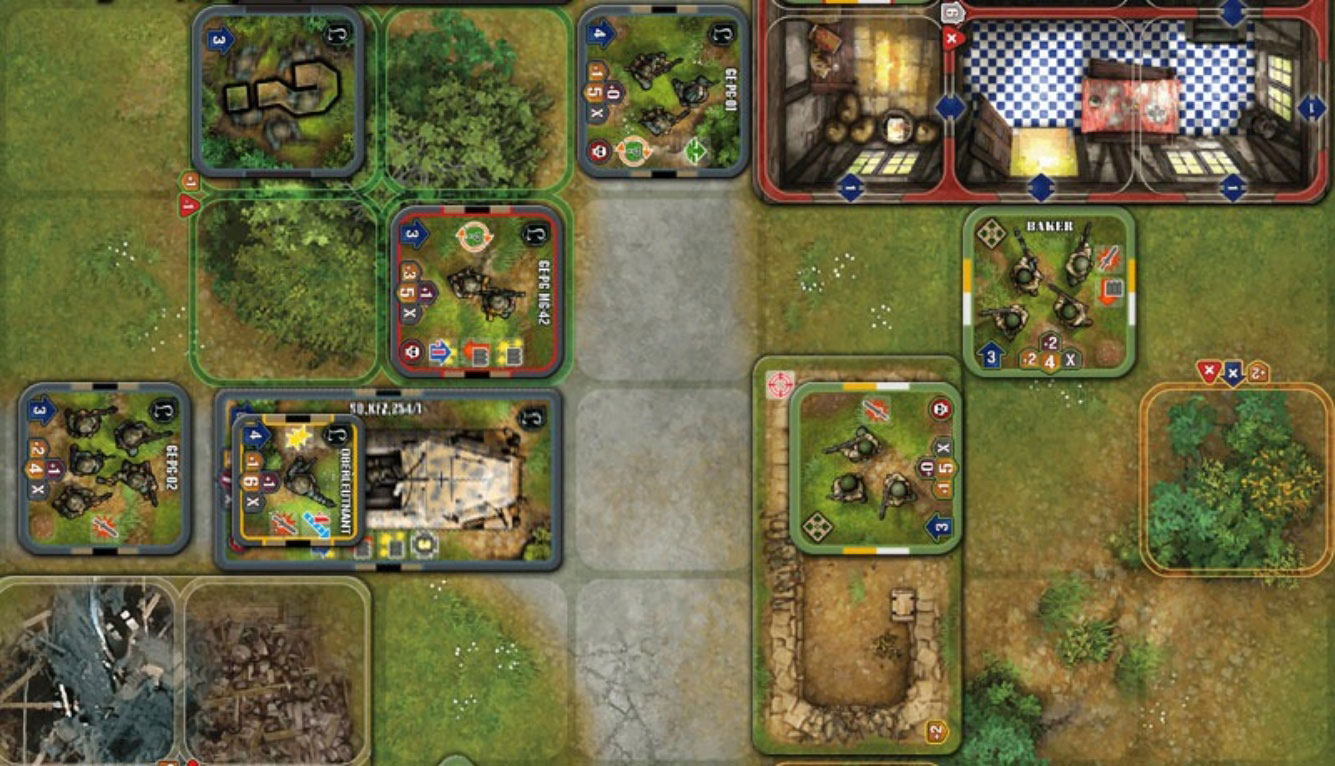 Quinns
: Goooood mooorning board gamers! How was your weekend? We did some filming, during which an exasperated Paul told his team-mate "It's only a game." It's ONLY A GAME! As if. What a scandal.
News, though! Up above you'll see Heroes of Normandie an absolutely gorgeous-looking tactics game that's got just 5 days left on the Kickstarter, with 270% of its desired funding. Want to drive a cardboard tank through a bush? This could be your boy. And there's more of a grounding that'll it'll be a good game than most Kickstartlets, since it's based on the company's 2007 release of Frontiers, which The Dice Tower called pretty fun.
But that's not the most exciting news this week. Oh, no. A new expansion for Battlestar Galactica's been announced, AND a new game in the world of The Resistance. Oh, baby!
brackish milk, wizard!, somebody feed that poor boy
Last year Quinns gave a 40 minute talk at UK video game festival GameCity, designed to teach people about what's happening in board games and why gamers the world over MUST get involved.
Hear Quinns' caramel baritone as he provides evidence of why board game sales are rocketing up, three deadly arguments for why video gamers need to be playing board games, and even some jokes. Yes, JOKES.