cowforge, ex-lovers, won't you take me to, funko town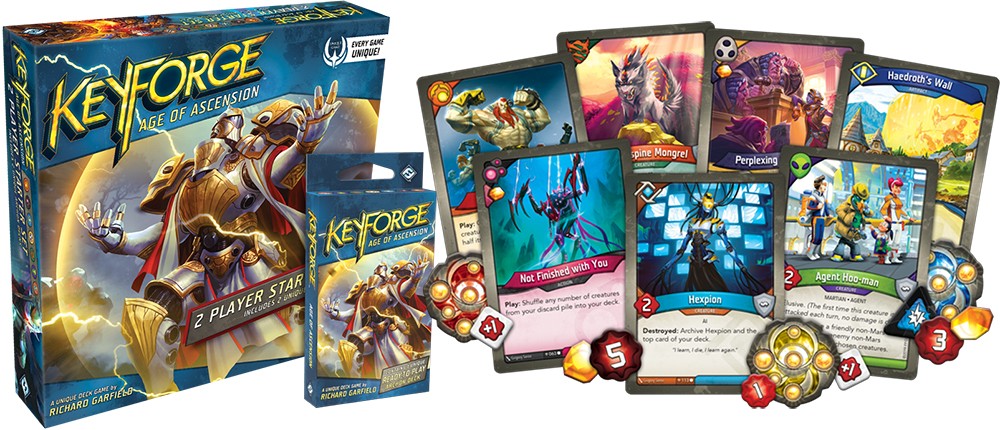 Matt
: Morning Quinns! How was your weeken--
Quinns: Matt I watched SO MUCH of The Expanse. I was thinking we could write the whole Games News in Belter Creole.
Matt: OK. I hear you, but I worry that might make it a bit hard to read. How about you write it while crossplaying as Chrisjen Avasarala?
Quinns: You've got yourself a deal, beltalowda. You cover the first story, I'll see what earrings my wife has.
Maggie Smith, Rory's Gory Story, a drowned sheep, a wobbly human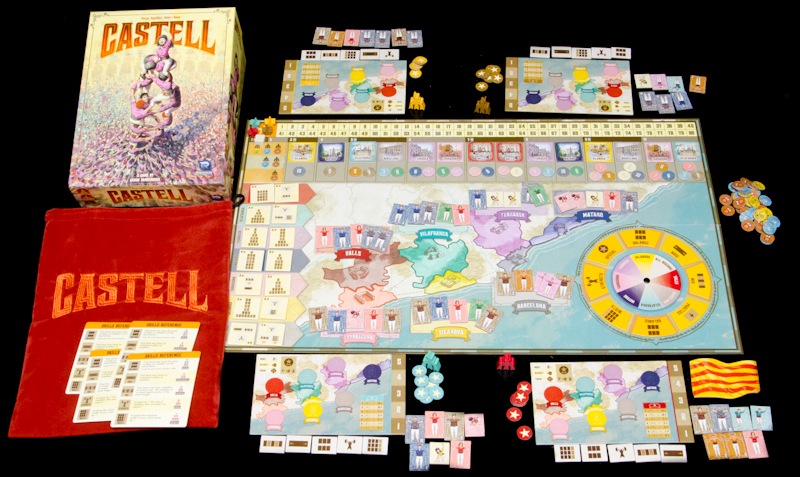 Paul
: Welcome to another tub-thumping edition of Games News, the only board games news anywhere that features FIREWORKS and PYROTECHNICS and a ten meter CATHERINE WHEEL-
Quinns: paul you're on fire
Paul: ON FIRE WITH EXCITEMENT about CASTELL and LOWLANDS and even HARRY POTTER.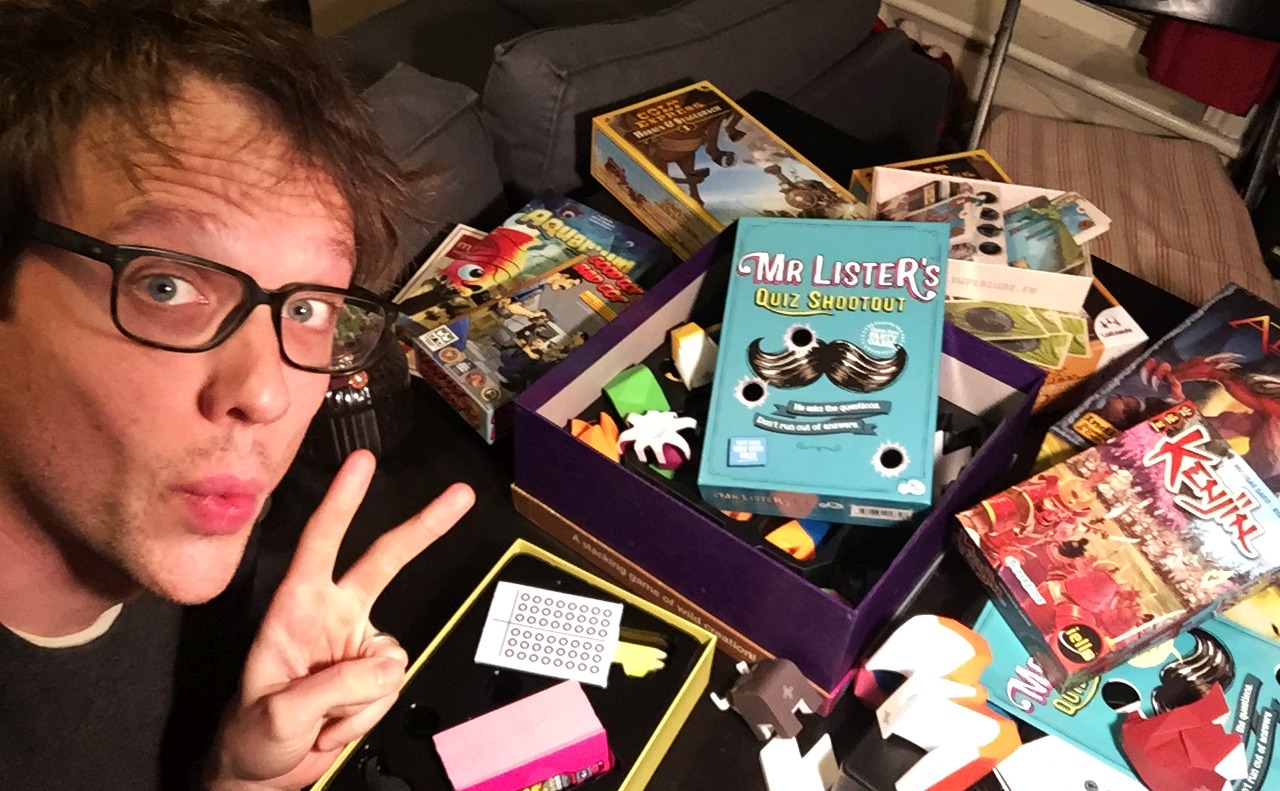 Quinns
: Ladies and gentlemen! Take a seat. Get comfy. Buy some ice-cream from the attendant I had sent to your place of work (yes, YOUR place of work, so keep an eye out for her). It's time for Quinns' Corner Awards '16.
In other words we're one year on from 2015's Corner Awards and I still haven't figured out a better solution for review copies than letting them pile up in the corner of my flat. I bet Tom Vasel doesn't have this problem. Not to worry! Once again I'm dispensing awards to all those games that didn't suit a full review, but were too weird to eject from the corner.
I've heard the rumours. "Quinns is getting too old to review seven games in one article! They already use CG for any scenes where he has to bend his knees."
To which I say: Ha! Watch and learn, kids.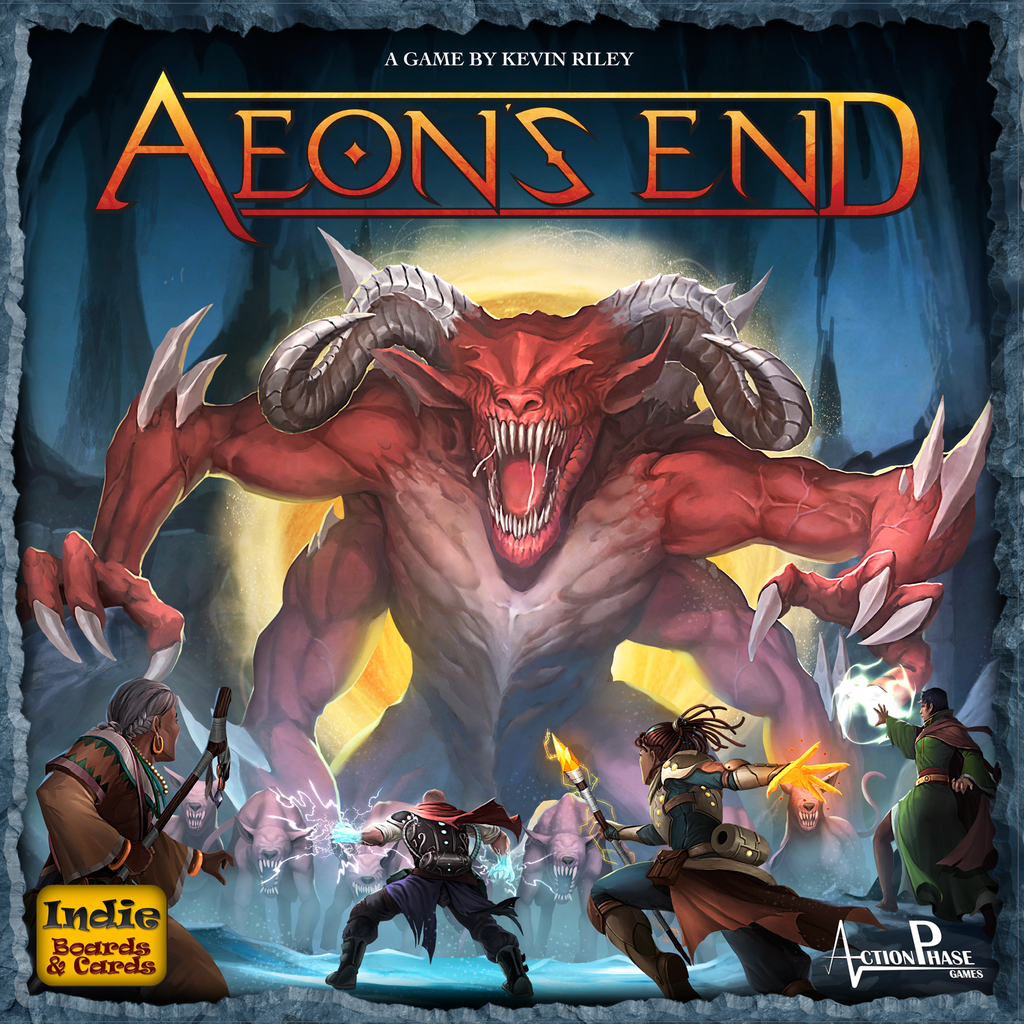 The survivors of a long-ago invasion have taken refuge in the forgotten underground city of Gravehold. There, the desperate remnants of society have learned that the energy of the very breaches the beings use to attack them can be repurposed through various gems, transforming the malign energies within into beneficial spells and weapons to aid their last line of defense: the breach mages.
Aeon's End is a cooperative game that explores the deckbuilding genre with a number of innovative mechanisms, including a variable turn order system that simulates the chaos of an attack, and deck management rules that require careful planning with every discarded card. Players will struggle to defend Gravehold from The Nameless and their hordes using unique abilities, powerful spells, and, most importantly of all, their collective wits.
tender feet, boisterous deities, sequential toilets, gravesend, cauliflower
In what's surely our most mathematically pleasing podcast 
ever,
 today Paul and Quinns discuss 6 games (2 of which they'd recommend) before answering 4 emails and examining 2 folk games. What's next in this sequence? Why, your enjoyment of course!
Games discussed in this cast include the bucolic visions of Dream Home and Cottage Garden. We've got two spritely deck-building games, Harry Potter: Hogwarts Battle and Aeon's End. We've also got two interesting spins on existing classics, 4 Gods being a wild interpretation of Carcassonne, and Mythos Tales as a Lovecraftian sequel to Consulting Detective.
Enjoy, everybody. And credit to Peter Dringautzki for the podcast image, with his beautiful photo of Cottage Garden!