Rose flavours, scandalous mermaids, bee kerplunk, pip's pandemic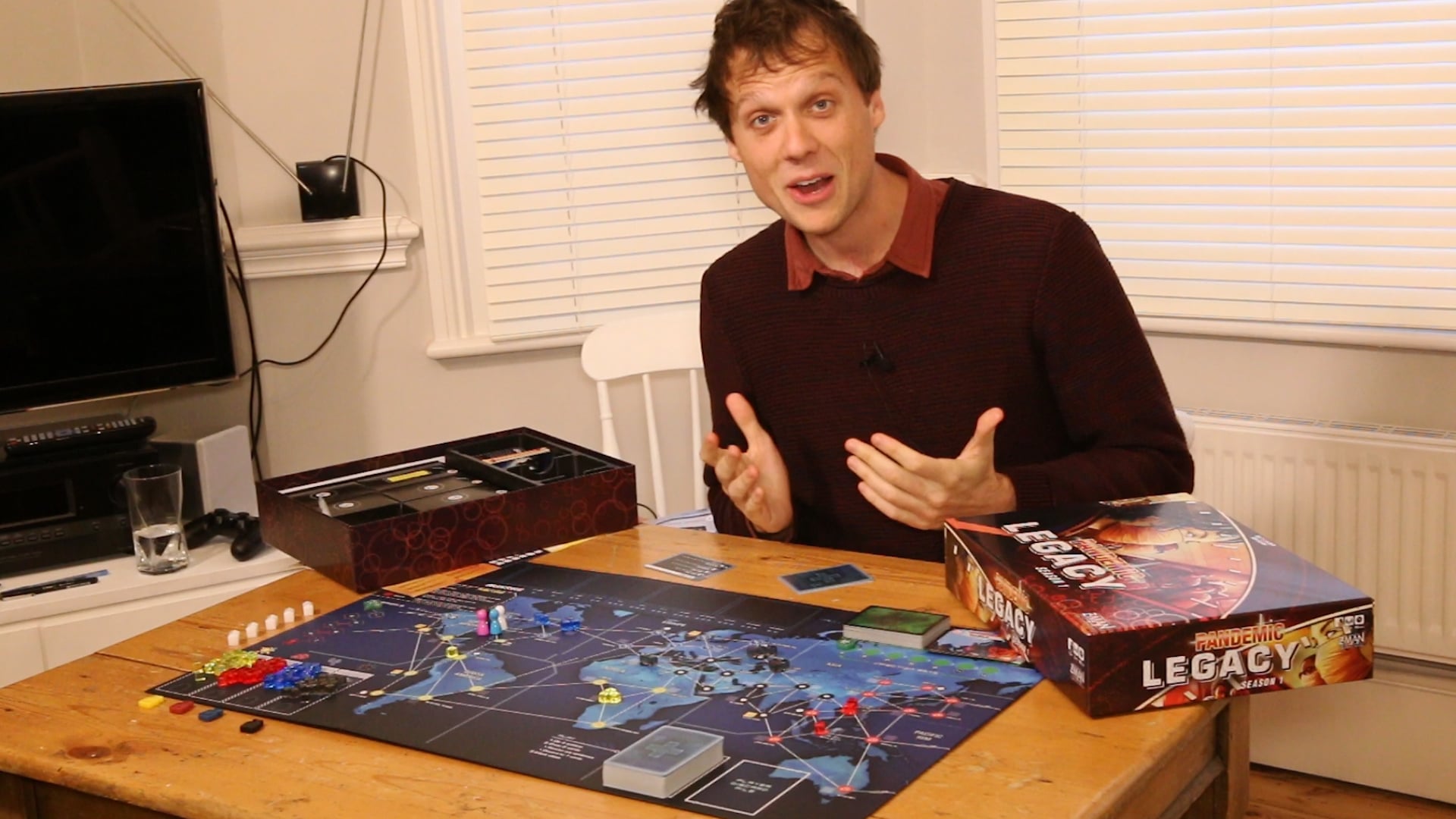 Paul:
Gawd, I love BGG. It's one of my favourite gaming places on the internet and this has been a fascinating journey.
Quinns: It's an astonishingly rigorous database. As if IMDB was combined with a... an educated mosh pit, but with a set of scales in the corner that told you how much every actor weighed.
As we close out this feature, I'm simply left wanting to play more board games. Which is surely the best possible result.
Paul's Cool Zone, Nautical nudges, entombed with Carcassonne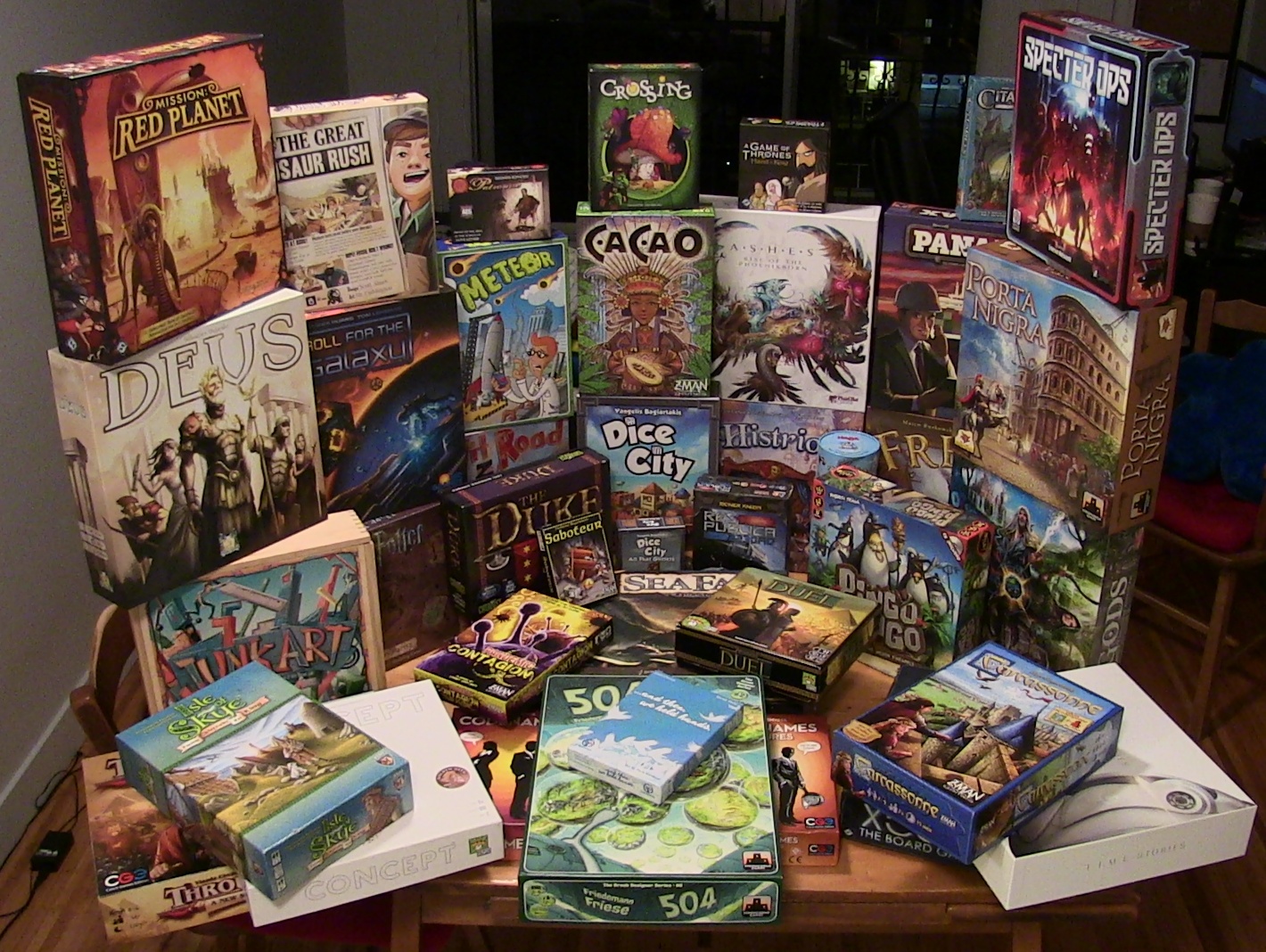 Paul: Welcome! Welcome to a very particular corner of my home. While apartment life in Vancouver doesn't afford me the sort of cavernous attic that we peeped into when Quinns talked about his game collection, I do have a very particular place where I keep mine, all safe and warm and pristine...
spooky nans, fingering pickles, it's you, you're the wonder
Classical cock-blocking simulator 7 Wonders was one of the first boxes
we ever recommended on SU&SD
. We couldn't believe it. How could a game could be so clever, so beautiful, and support 2 to 7 players with no downtime?
Today, Paul and Quinns have reunited to review 7 Wonders: Duel. A brand-new 2 player game of the same old ancient conflicts.
Have the boys still got what it takes? Or will history... forget them?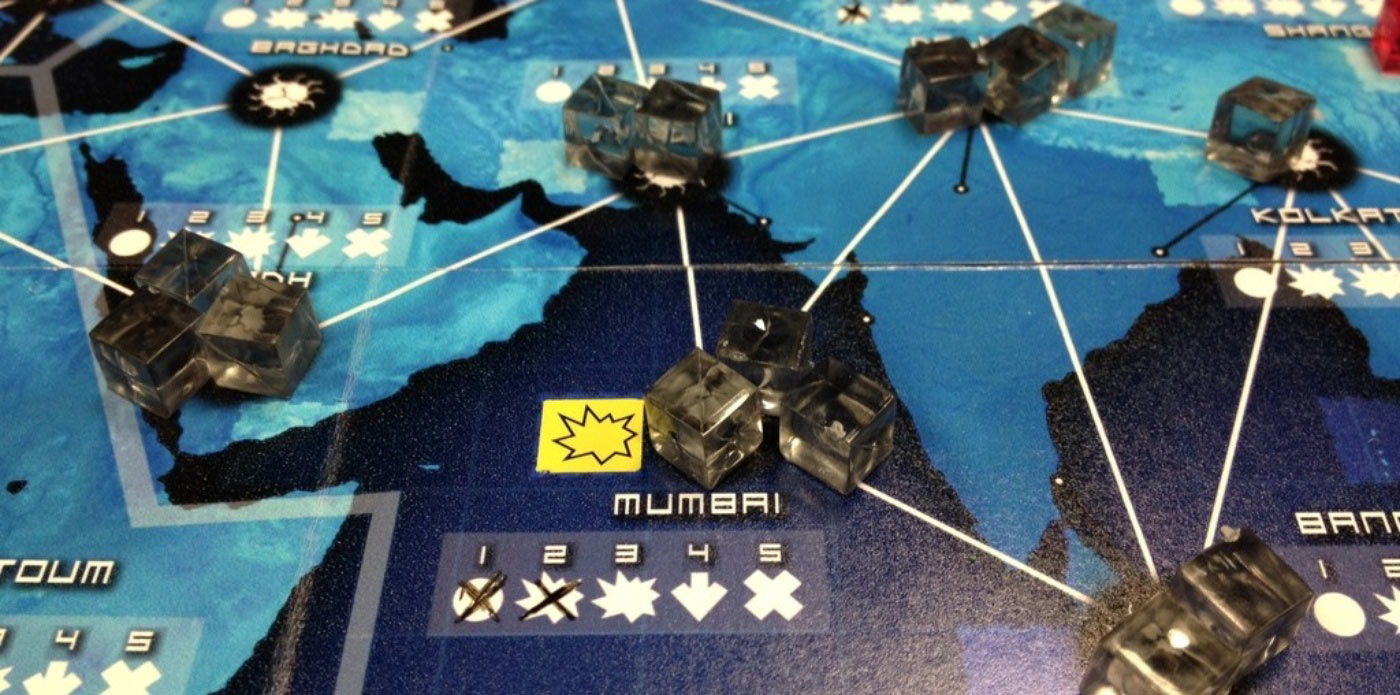 Quinns
: Good morning, kiddos! Please form an orderly queue and allow me to vaccinate you against the most deadly disease of all:
Ignorance.
No, wait, sorry. I had the wrong tab open. It's ebola. Pandemic: Legacy will be arriving late this year, turning the fantastic game of disease-battling (see our review here) into a single, apocalyptic, simulated year at the Centre for Disease Control. Excited? You're not the only one. Z-Man has already received a preposterous 50,000 pre-orders.
This week, Shut Up & Sit Down was invited to play a finished prototype of the game. An event we were wholly unable to make because Brendan got his arm stuck behind a radiator again. Instead, we left that job to the data hounds of Board Game Geek news, who've posted a blog on the inner-workings of this box, though you'll find a summary below.