Paul's Cool Zone, Nautical nudges, entombed with Carcassonne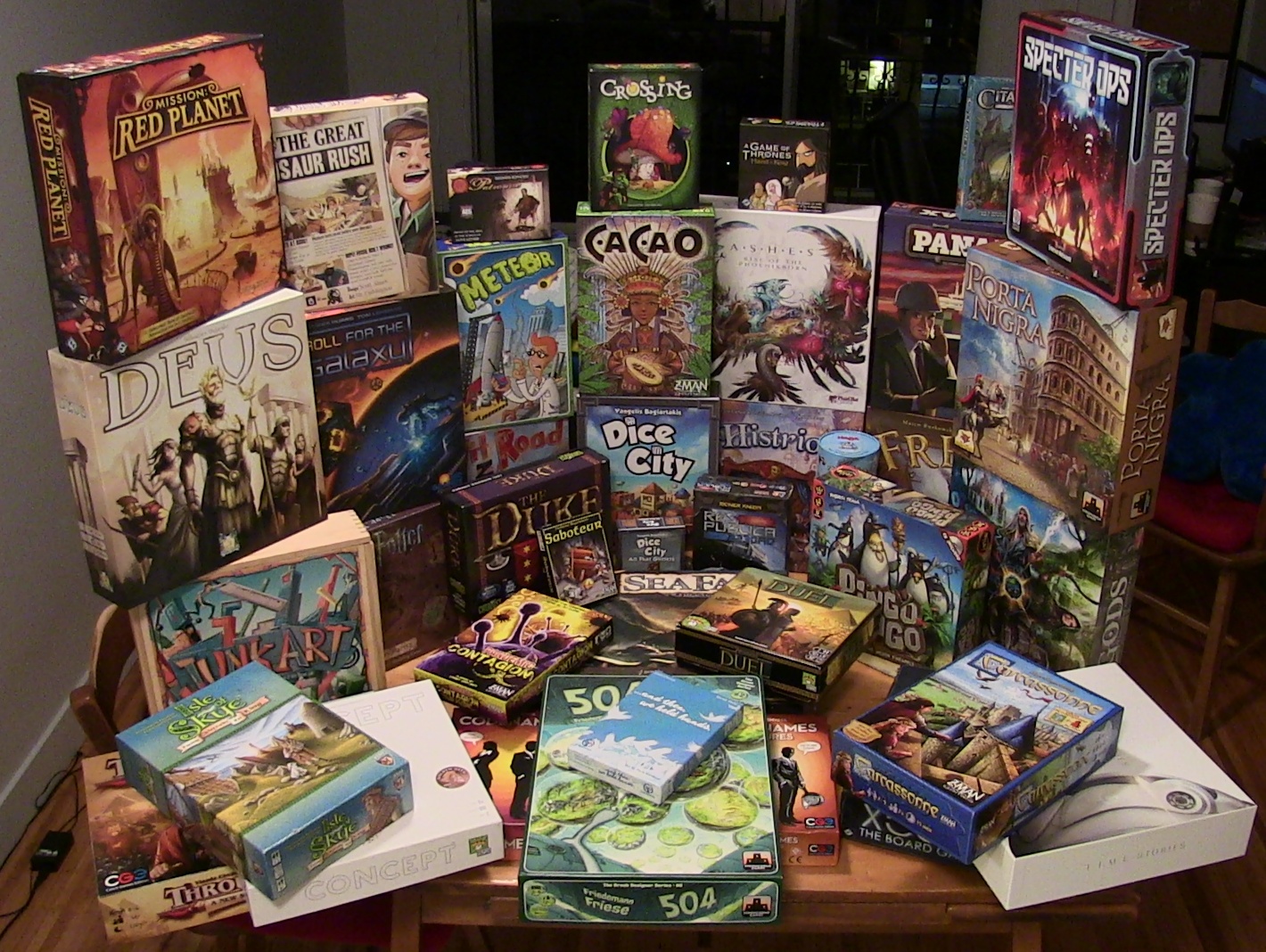 Paul: Welcome! Welcome to a very particular corner of my home. While apartment life in Vancouver doesn't afford me the sort of cavernous attic that we peeped into when Quinns talked about his game collection, I do have a very particular place where I keep mine, all safe and warm and pristine...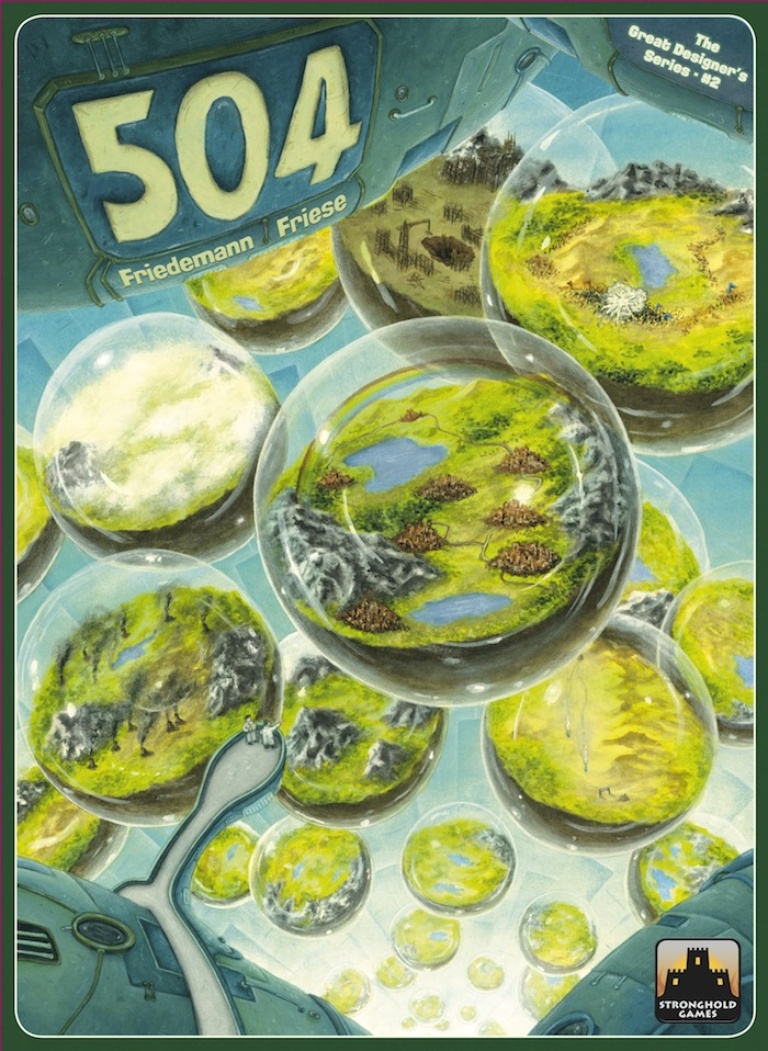 In a distant future, scientists were able to build small alternate Earths. The scientists programmed each of these Worlds with an individual set of laws and rules which the residents strictly follow and consider most important for their lives. These may be exploration, consumption, economics, military, etc., and each is unique. You can visit all of these 504 alternate Earths to experience how the people are living, and decide which of these worlds harbors the best civilization. On which World do you want to live?
504 is a game that creates 504 different games out of one box, from nine modules.
four trolley, mick fleetwood, i have stared into infinity
It's been styled as an experiment, but is it more of an extravagance or perhaps even some crazed meddling with the forces of nature themselves?
504
is no simple board game, but instead a... gigantic collection of cards and components and pieces and possibilities.
Is this a revolution? This this hubris? Is this madness? This week, Paul faced down one of his greatest challenges ever...
the worst elevator pitch ever, stolen cakes, self-interested twerps, deadly goldfish
Welcome back to the podcastle! Not to be outdone after listener Alex Cannon contributed a jingle for last episode, Matt's made yet another jingle. Ready your body! Lube up your ears. It's got a harmony.
You've been warned.
As for games, we chat about Liar's Dice, Arboretum, the new editions of Archaeology, and Elevenses: The Card Game of Morning Tea AND new releases 504 and Power Grid: The Stock Companies. Plus our folk game of the month, of course. It's not just Friedemann Friese who can pack a whole lot of nonsense into a small package.
deadly briefcases, doomtroopers, fluffy hats, rapacious awe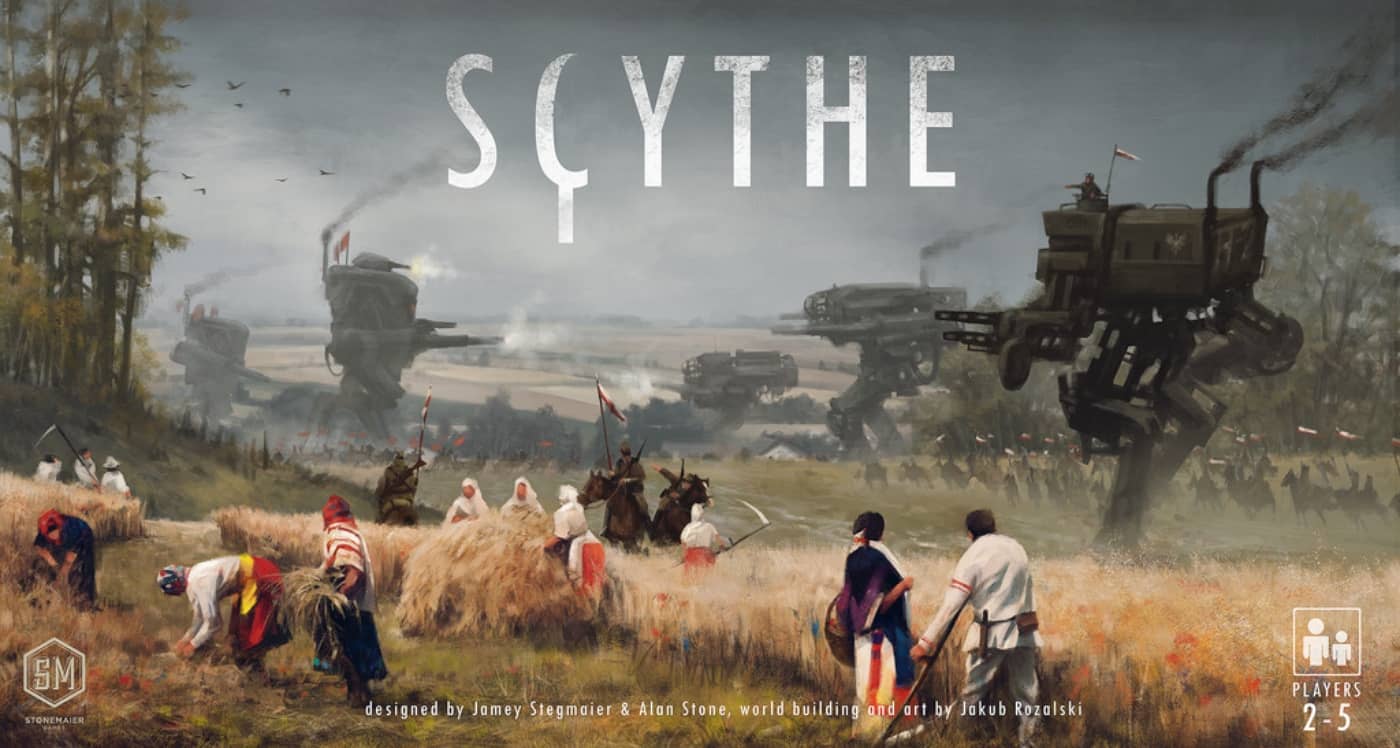 Quinns
: We proceed directly to the big news of the week, do not pass "Go",
definitely
do not collect £200. Put it back!
Stonemaier Games has launched their Scythe Kickstarter upon the waiting world. At the time of writing it's received a million dollars in just six days, and I've never found it so easy to see why.
You have Jakub Rozalski's art and worldbuilding, pairing mechs with a rich tapestry of 19th century Eastern Europe. You have a timely design, offering the economic engine-building of Eurogames with the conflict and theme and tiny mechs that are going to get players excited. You've got a selection of editions to choose from, each of them generous, there's friendly shipping to Europe, Canada and Australia, and you have Stonemaier Games' money back guarantee. Don't like the game after you've played it once? They'll pay for return shipping and refund you completely.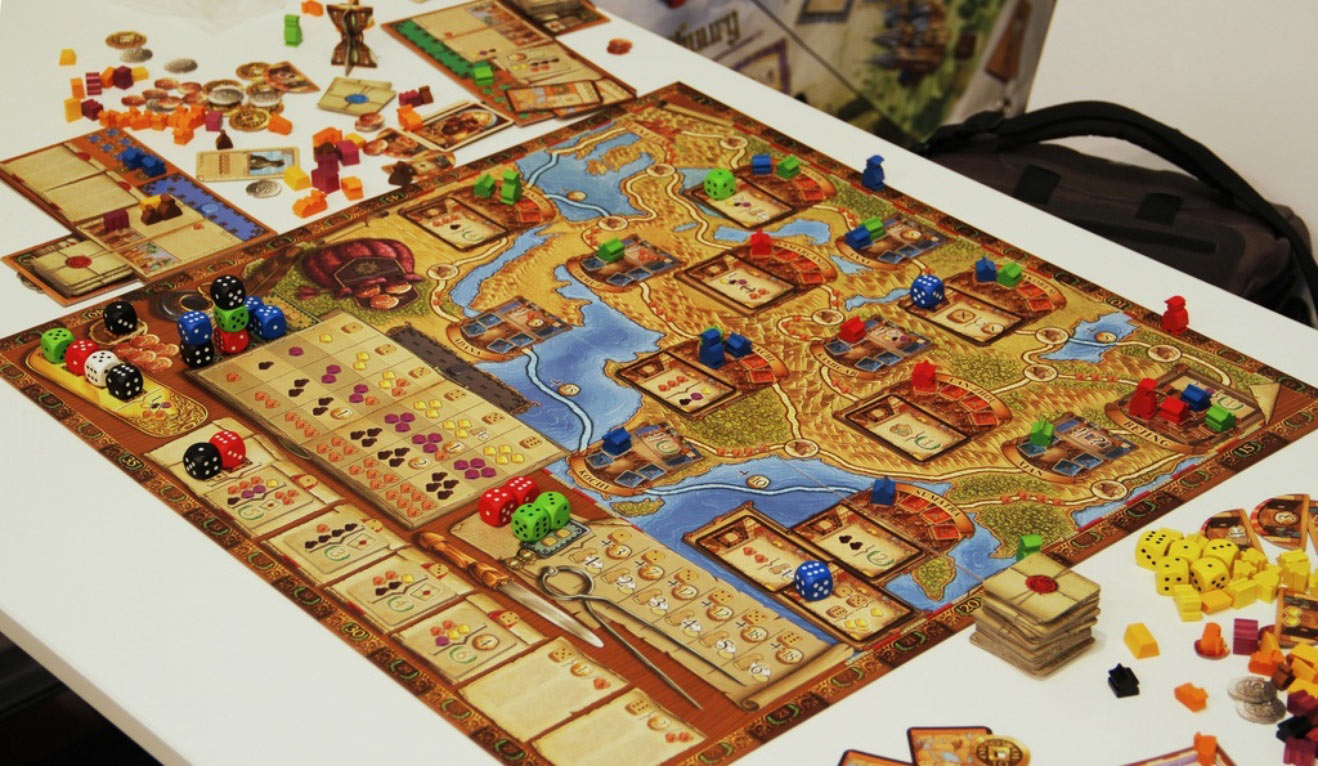 (Image courtesy of Daniel Danzer of BoardGameGeek)
Quinns: Good morning everybody! I'm sick again, so expect a more sedate Games News than usual. Hello Lemsip, my old friend. Take me into your sweet lemony embrace. As Sherlock had his needle, I have my fruit-flavoured decongestants.
We start, as always, with the game with the prettiest header image. This time that means upcoming European-style game The Voyages of Marco Polo.