rommel's wotsits, axis-a-snax, matt did say tiny wooden trucks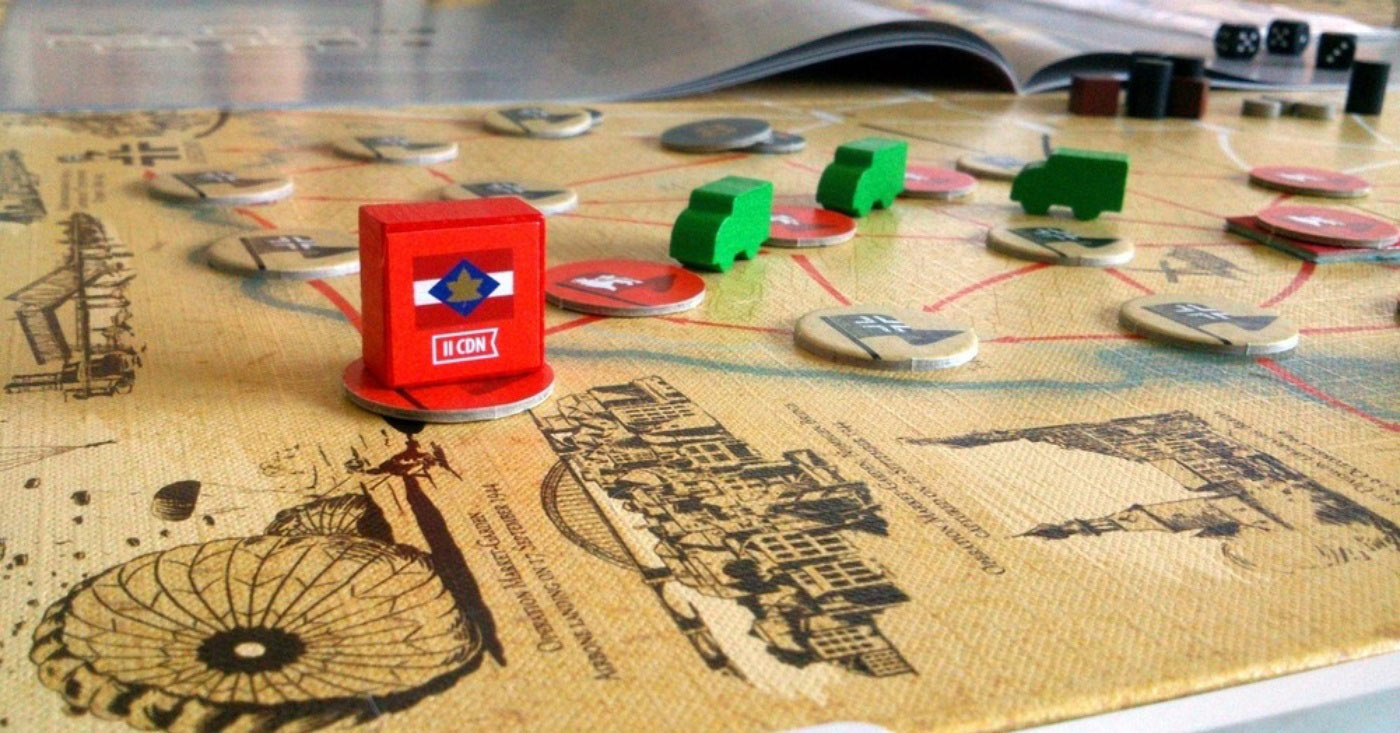 (Images courtesy of BoardGameGeek.)
Thrower: General Patton chewed his cigar and look East, over the Rhine, into Germany. He'd done it. By loading his divisions down with fuel, he'd stolen a coup on the other Allied commanders and made it to the river first.
Now, only the 155th Panzer Brigade stood between him and the history books. Disorganised and demoralised, they were no match for his crack US corps.
Suddenly the field telephone crackled into life. "Sir? Sir! We can't action that advance order. The troops have no ammunition. Montgomery requisitioned the lot."
"WHAT?" bellowed Patton, spraying out a mouthful of cheesy wotsits. "That British f*** took EVERYTHING? Jesus!"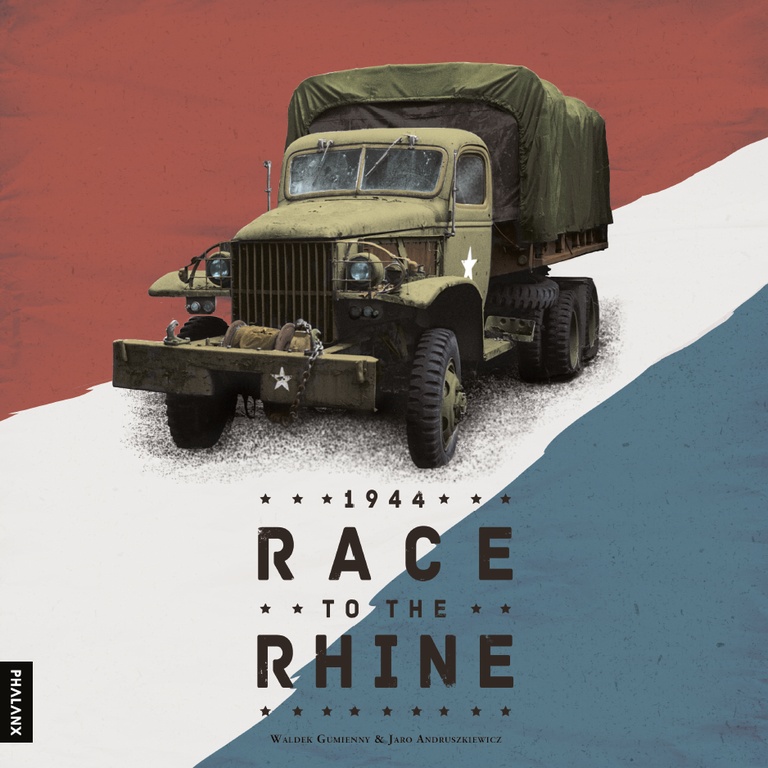 No gas, no ammo, no food. No time to spare to cross the Rhine before the enemy closes all the gaps. You need to secure the bridgehead before others do. That's the only way to Victory and your personal glory.
1944 Race to the Rhine is a new game experience. You can't win this game without proper planning. Your tanks need gas to move and ammo to fight. But don't forget to feed your GIs. So what would be your transport priority?
Will you follow general Patton's strategy to discard ammo in order to bring additional fuel barrels along to move boldly forward? Would you risk your prestige and gamble on Market-Garden as marshal Montgomery did? Would cross the Rhine quicker than general Bradley did, with the help of your hard work and a little luck?
playing the cabbage, playing the dragon, sordid loops, unwelcome guests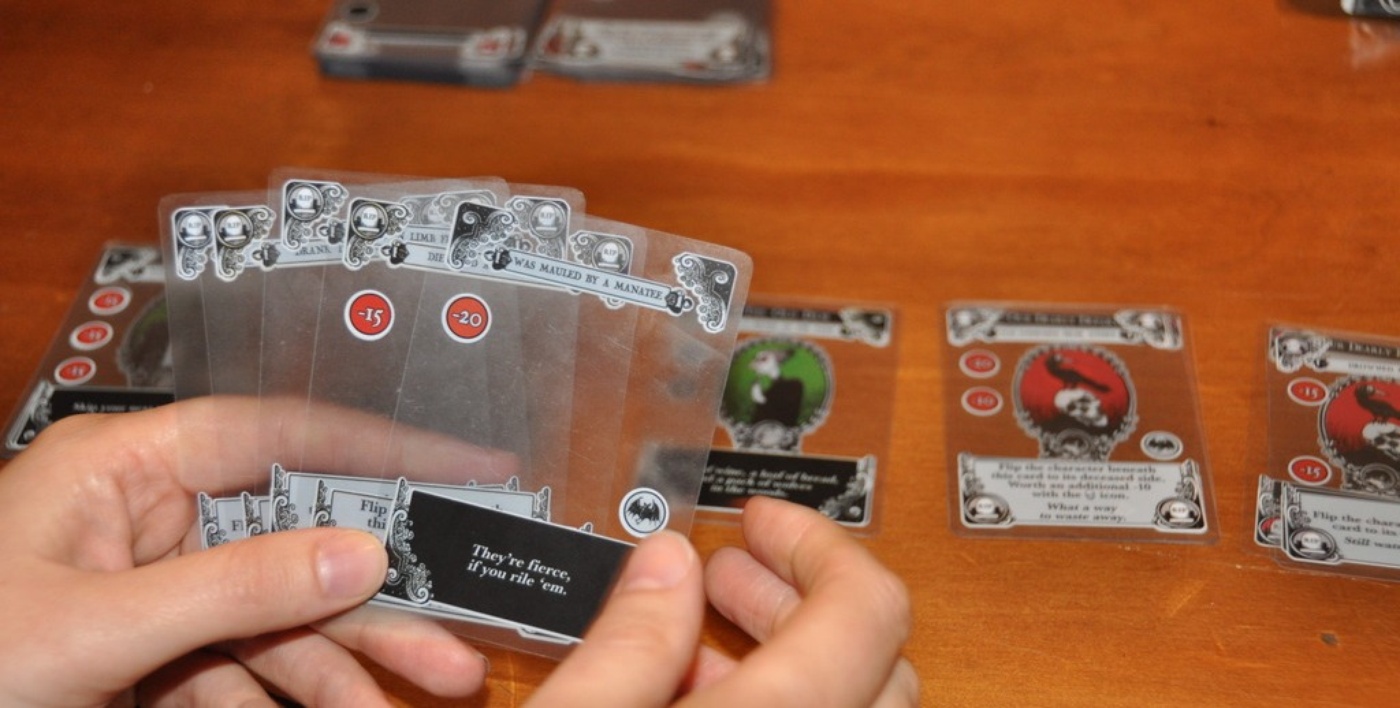 Quinns
: Morning, everyone! How's your day going? Stuck at work? At least you don't have a contract killer walking around with your personal details. Today is the first day of my
Street Wars
game, a four week, one-hit kill watergun fight. You can track our game
here
. Oh god, somebody's already died. This is just like the Hunger Games. Except I'm only hungry because I'm too scared to go to the shops.
Gloom, seen above, is another popular game of pitiful situations, and this week we learned a 2nd edition is on the way. Unusually for a game about being trapped down wells and murdered by squids, the new edition will be a fairly undramatic thing. The best part is that Gloom's three out-of-print expansions - Unwelcome Guests, Unhappy Homes and Unfortunate Expeditions - are all being reprinted! And we'll get a host of "minor improvements to gameplay and card design", but all still be compatible with your existing Gloom cards.