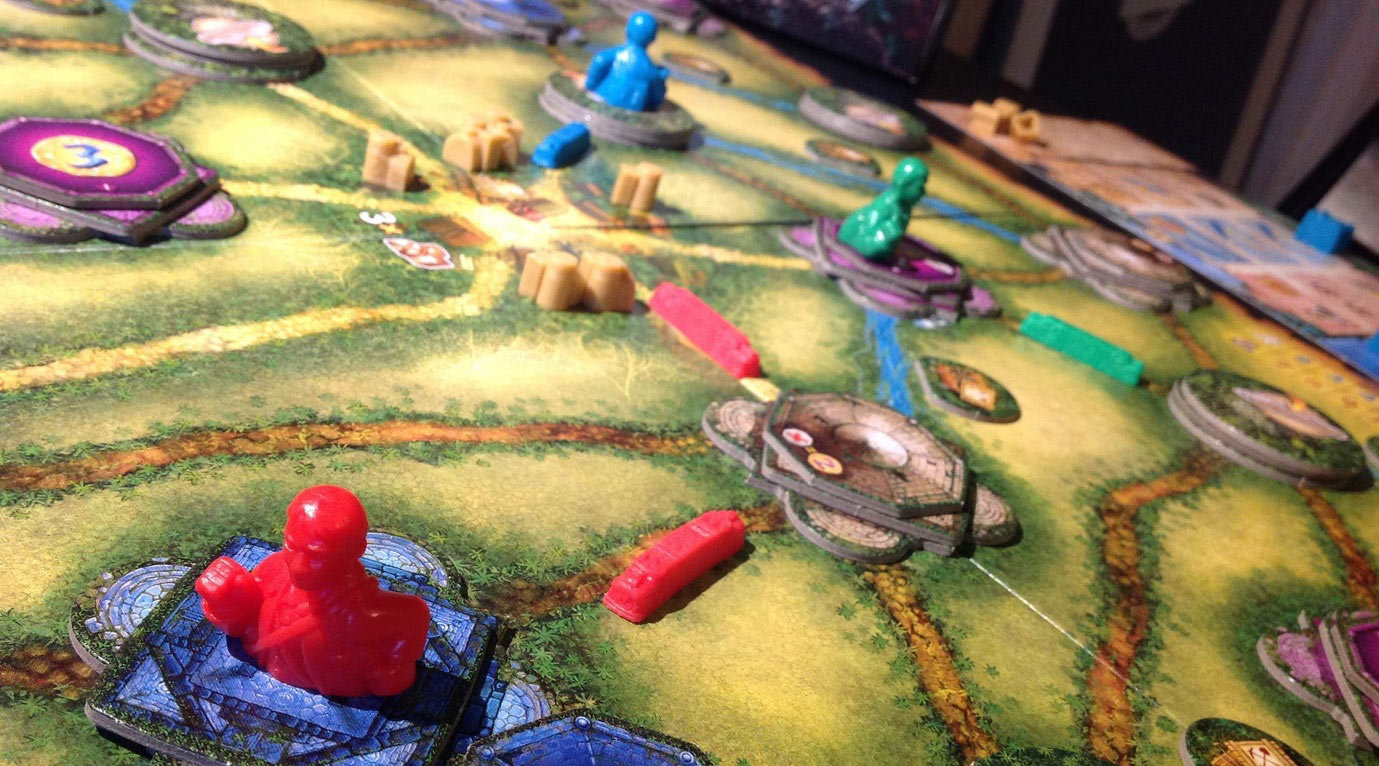 [We've found another article Quinns never published! Honestly, that boy was so disorganised. This death thing is a much better arrangement.]
Quinns: Relic Runners knocks one thing absolutely out of the park. It feels like a board game.
The box shows characters falling over themselves in giddy adventure. Open said box and you'll find it loaded with gorgeous components, from a three-dimensional board to dozens of shiny plastic relics. The game itself lasts an entirely reasonable 60 minutes, and fits as snugly around 2 players as it does 5. It's all just quietly joyous.
It's also not surprising. When I profiled Days of Wonder a few months back, I found a company proud of their policy of only releasing between zero and one new game each year. In other words, investing all of their energy in trying to create a second Ticket to Ride, or failing that, a second Small World. They want another game straightforward, accessible and cheerful enough to break into bookshops all over the world. Or maybe not even a game- a brand, something that'll sell for years.
Read More
51 Comments