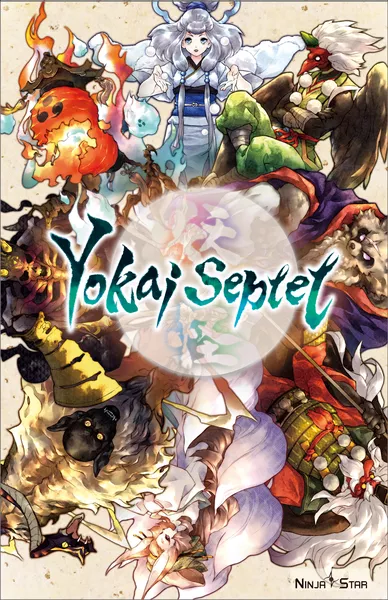 Buying from these fine retailers helps support Shut Up & Sit Down.
Long time ago in the land of rising sun, spirits and demons known as Yokai were harming human lives.
Yokai did not directly attack people, but they were causing supernatural disasters: Yokai caused farmlands to burn, rivers to flood, thunders to roar, and diseases to spread.
One day a chieftain of the nearby village visited you, an Onmyoji, a practitioner of Japanese esoteric cosmology. Through your knowledge of astronomy and occultism, you discover the only way to help save the village. It is simple: the more Yokai you manage to capture, the less the menace caused by these demons. After a few months in the village, you are successful in your efforts; the Yokai menace is completely eradicated in that village!
Then, word reaches you of the havoc being wrecked by the Yokai on your own village. In your absence, the village chieftain has consulted another Onmyoji to help save your village. This is an affront because this is your village and the people under attack are your people. It is your job to save the day! Do not let another Onmyoji save the day and go down in history as the greatest there ever was and the Savior of your village at the time of need.
Compete against your rival Onmyoji and capture as many Yokai as you can!